It's officially considered last minute for holiday gift shopping, right?!? With Christmas next week, you are probably scrambling to get those last few gifts.
It shouldn't always be about what you buy or how much you spend, but the thought that you put into the gift. If you give a gift (whether you make it or buy it!) that says you really thought about that person and what they like, that means more than any gift card you could get.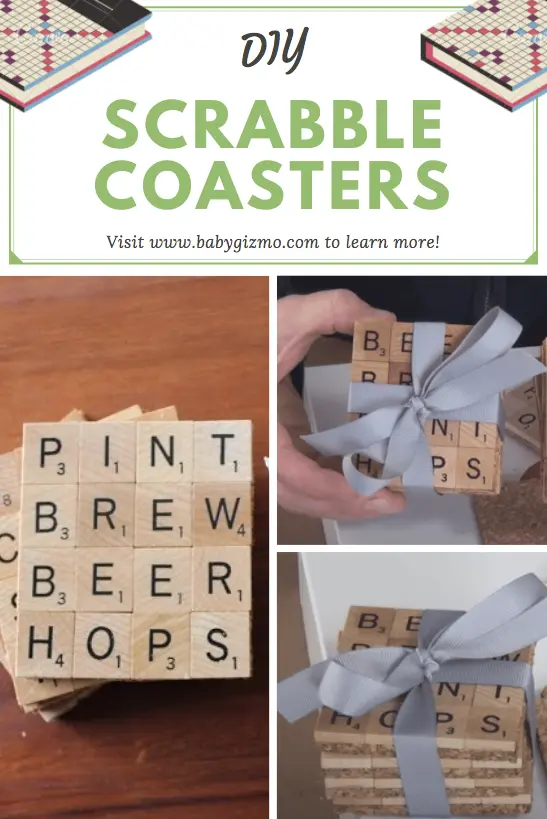 This year, I was trying to figure out what to get my dad – a man who has everything he wants and needs. For his birthday a few weeks ago, we did the family collage which was a huge success. (You can see his family photo collage feature in my Good Day Chicago TV segment HERE.) I couldn't follow that up with a tie, gloves or some other lame gift. While I was perusing Pinterest last week, I found THE idea for him this year – DIY Scrabble Coasters! We are both huge Scrabble fans so this was perfect!!
These are easy to make and so fun that I made myself a set! I am giving him 8 coasters and keeping 4 for myself! I was so excited about this craft (believe me, I'm NOT that crafty!) that I did a video to show you how easy it is!