As a new mom of my toddler, I always felt like a magician of sorts in trying to come up with ideas for fun places to go near me that we could do together that wouldn't a) break my bank or b) bore her (or me) to death. But with time and some creativity, I can honestly say that I've honed in on my talent to entertain my toddler. I now have a list of go-to places to take toddlers to have fun that I know are guaranteed to work (on any given day).
Since I know that the whole "mama, I'm bored" deal, the glazed eyes and slouched shoulders are frustrating for most parenting, I wanted to share my list of places to take toddlers for fun here with you. So, without further ado, my list of 10 toddler activities places I take my toddler for fun and where you can find fun places to go near me…or you…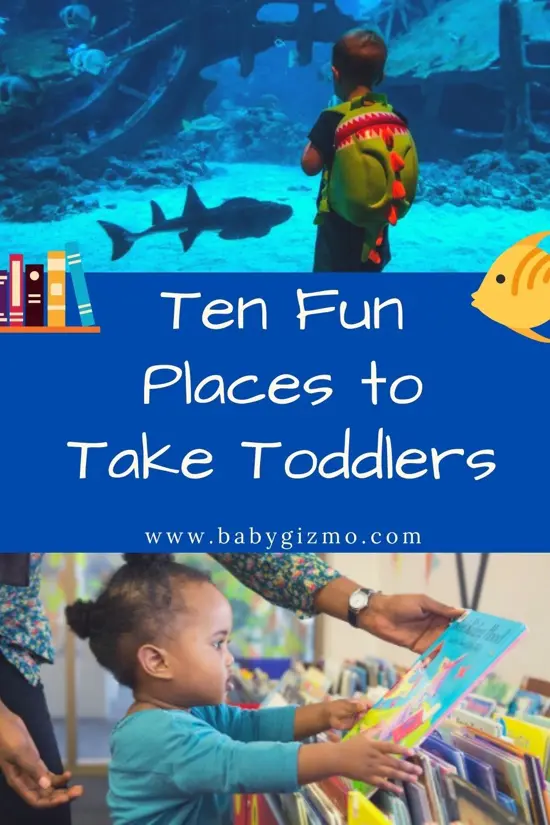 The Mall.
Yeah, I know. Malls can be very bad places if you're a one-time recovering retail therapy addict, but for the sake of my toddler, well, you can let that whole thing slide, right? I began really going to malls for fun with my toddler when I was pregnant with my second daughter. "Why?" you ask.
Oh, well, if you've ever been pregnant with a toddler running around, you know that the main thing that you need when being a parent who entertains is easy-peasy entertainment. And that's what malls are for me. To learn about the happenings at your local mall, just check out its guest services department. Seriously. It's just that easy.
The Aquarium.
This is one of the most fun places for kids near me. Aquariums are a fabulous place to go with toddlers because they provide ready-made, easy fun for your toddler. If you plan to go more than once a year, consider getting the most bang for your buck and buy an annual membership. As a member of my local aquarium, along with being able to go whenever I want, I'm often sent great deals and coupons on current or forthcoming attractions.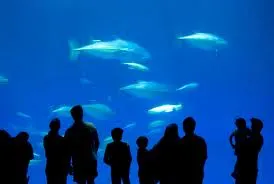 The Library.
Another one of those fun places to take kids near me. And you. Libraries are everywhere. Mmmm. Let me count the ways I love libraries. Well, they're free. They are in every city. They have children's section that don't require silence or slow-paced walking.
Oh, and they also have lots of weekday and weekend events, like story times and picnics that are designed for toddlers. Libraries, like malls, are another hidden gem in communities that most parents overlook when looking for inexpensive ways to entertain their toddlers.
The Park.
Surely, you have a park near you for fun toddler activities. I know this is one of the top on the list of things for toddlers to do near me. What's not to love about parks? I mean, really. They're free and they're outside. And in case you haven't heard, toddlers love to be outside! Finding hot new parks at this point in my life is my equivalent to finding a hot restaurant or lounge in my past life. I know. It's sad. But it feels so right!
Aquatic centers.
These are great for toddler activities. For broke parents like me, aquatics centers are great places to go for easy, drop-in fun. Most aquatic centers offer swimming lessons for toddlers and drop-in rates for open swim fun.
Pet stores.
I discovered this one during my first trimester of pregnancy. We stumbled upon a pet store on a trip somewhere else. We didn't take any furry creatures home. No, no, that would be too "normal." Instead we just looked around, pointing to odd looking lizards and sad looking puppies. Now, with both my daughters, I go to the pet store almost weekly, just because it's loads of fun and, oh yeah, free.
The Zoo.
Need I say more? We even have Tips for Taking Toddlers to a Zoo.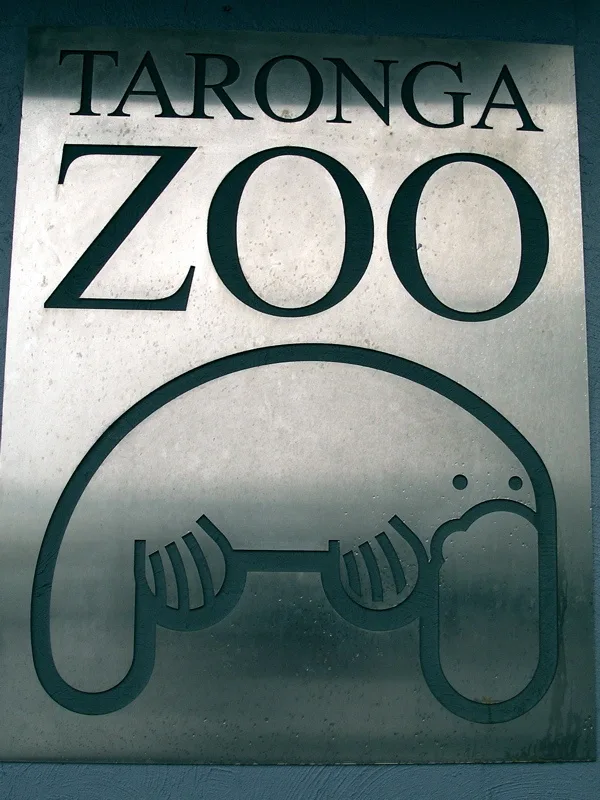 McDonalds' Playgrounds.
Okay, before you throw your keyboard at me, hear me out. I like McDonalds and Chik fil' A playgrounds. I like that they're free and that lunch is nearby. I also like that nine times out of ten, they're filled with other children who are ready to have a blast and parents who, like me, are ready (eager) to take a break.
The City.
I live in the suburbs, so I enjoy going to the city for fun. I enjoy the city for all it represents—or the smells, the buildings, the crowds, and the fabulous parks. Oh, and my toddler likes it, too.
Petting Zoos.
Much like pet stores, petting zoos are a big hit with my toddler. And they're a bit hit with me because they're usually free or very cheap.
What are some of your favorite toddler activities?