As parents we're always brainstorming ways to simplify our lives, make things easier and enrich our children's experiences. One Israeli mom, Debbie Elnatan, has created something magnificent to not only enrich, but revolutionize her son's day to day life. Debbie's son has cerebral palsy and in order to help him walk she developed the Upsee. She said in a March press release, "Out of my pain and desperation came the idea for the Upsee and I'm delighted to see it come to fruition".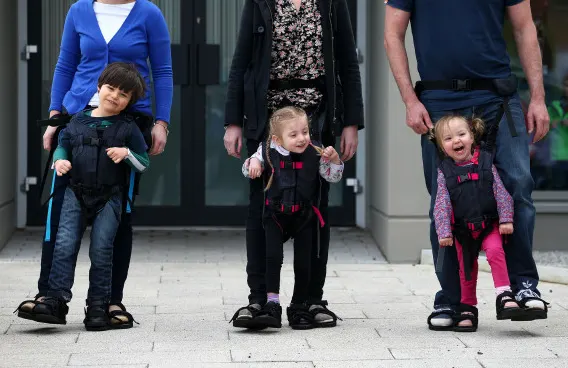 That's right, wheelchair bound children now have a way to walk, play ball and experience life while standing. The Upsee design has a harness and two sets of sandals to connect parent and child. It allows the parent to bear weight while allowing the child to experience a walking movement and standing experience.
The Firefly Upsee is being manufactured by North Ireland's Leckey and will be available April 7, 2014. Sizing and pricing details will be released on April 1st during a free online seminar. Sign up here for details.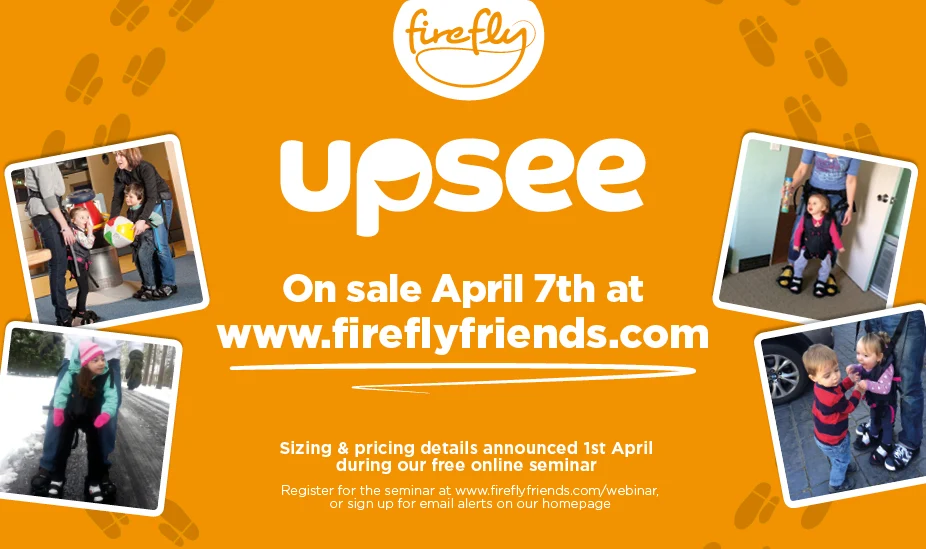 Even more than the physical benefit of walking, parents who have tested the Upsee claim that it has huge emotional benefits – more smiles, more laughter and more fun; Every parent's dream for their child.
Take a peek at the Upsee in action and you'll see what I mean …