Okay, lets get real. Getting your body back after you've just had a baby is really hard work. It can take a long time. But it CAN be done. After I gave birth to my son, I had a really hard time accepting my body for what it was. Nothing looked the same and I felt like I was in a foreign body all together. I was exhausted, everything hurt, and the last thing on my mind was eating healthy and working out. After a few months I got really determined to get my pre pregnancy body back and I am happy to say that after some hard work, I am more satisfied with my body image than I ever have been. Today I wanted to share 10 easy ways to help get you back in shape after the birth of your baby. I hope that this post will inspire some of you to try a few of these things!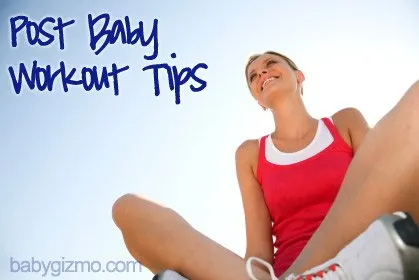 1. Skip the cookies and opt for veggies.
I know this is easier said than done. When you go grocery shopping, try to avoid buying salty and sugary snacks and instead buy carrot and celery sticks and other healthy options. The next time you're hungry for a snack, choose a healthy option. Cutting out the constant snacking is one of the best ways to help get you back in shape.
2. Add more steps into your day.
Try to think of ways you can add more walking into your day. Take your baby out for a stroll, instead of driving somewhere very close, walk! Utilize your stroller and push baby somewhere. Get a baby carrier and let baby be close to you while you two go out and explore the world.
3. Breastfeed.
I know not every mother can breastfeed, but if it sounds appealing to you, DO IT! Breastfeeding burns an astounding 500 to 700 calories a day!
4. Take naps with your baby.
Seriously, what could be an easier way to lose weight than sleeping? Studies have shown that new mothers who get plenty of rest are more likely to lose weight because they are not compelled to binge eating.
5. Get a support group.
Other new moms will hold you accountable and keep you in line. There are great groups like Stroller Strides that also allow you to work out while baby stays in the stroller. You could even get your own group together and meet up for walks in the park or mall.
6. Get a gym membership.
This is probably the most obvious one but did you know that most gyms provide day care for your little ones? If you don't feel comfortable leaving your child there try to work out a time when your significant other or family members can watch your child while you go. Start off small, and increase the number of days a week you go.
7. Put the work in at home.
There are so many at home work out DVDS on the market today that are the perfect tool for new moms who may not have the time or means to go to the gym. While your baby is sleeping, devote an hour to working out. An hour can seem daunting, but in the scheme of things, 1 hour in a WHOLE day is really not that much. Exercising makes you feel better and happier and can also help fight those awful baby blues some of us deal with.
8. Make it easy for yourself.
Choose an exercise program that works for you. Do it during a time of the day that is easiest for you. Consistency is key. Create a work out corner in your house with all your equiptment so that when you're ready to work out, everything is ready to go.
9. Eat multiple meals a day.
Eating multiple times a day increases the metabolism and decreases the feeling of hunger.
10. Don't expect anything to happen overnight.
Let's be honest. We all want results, and we want them NOW. The truth is, that's not realistic. You can do all 10 of these steps perfectly and you still aren't going to see results instantly. That's life. Learn to accept that. Know that if you put in the time and the work, your body WILL return back to normal, and probably even better than before! The most important thing is that you and your baby are healthy. The rest will come with time!
I would love to hear any tips that you would add to the list! What helped you get your body back after the birth of your baby? Leave us a comment and let us know!