When I found out I was pregnant, the thing I was most excited about doing for my baby was decorating his nursery. I wanted to go all out with a theme complete with matching decor so that everything would coordinate and be all tied together. I had so much fun thinking up ideas and decorating and now that it's all over, I miss it. Today I wanted to share ten fun ideas for nursery themes with you complete with ideas of how to decorate and make them come to life.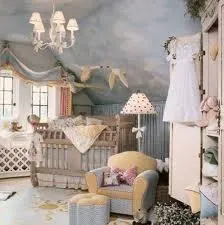 1. Cowboy/Cowgirl nursery.
I did a cowboy nursery for my son. Get furniture that has a western and rustic feel. Have your child's name written out in rope art and have it hung above their crib. Set Woody and Jessie from Toy Story on their dresser. Purchase some big stars and hang them on the walls. These will look like Sheriff badges. Get cowboy bedding for the crib and make a banner that says Littlest Cowboy or Little Buckaroo.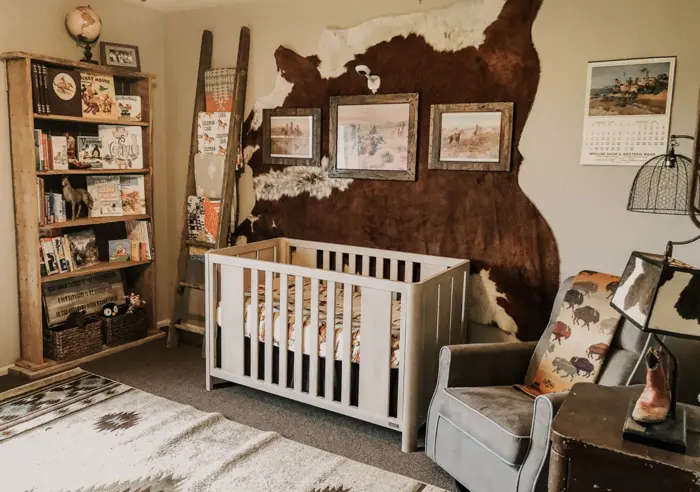 2. Tea party nursery.
A sweet idea for your little one. Think ruffles and dainty. Leave the walls white or paint them light pink. Set antique tea sets high on the shelves or just get cute plastic ones. Frame pictures of tea sets and Alice in Wonderland on the walls. Set a mad hatter hat on the corner of the dresser.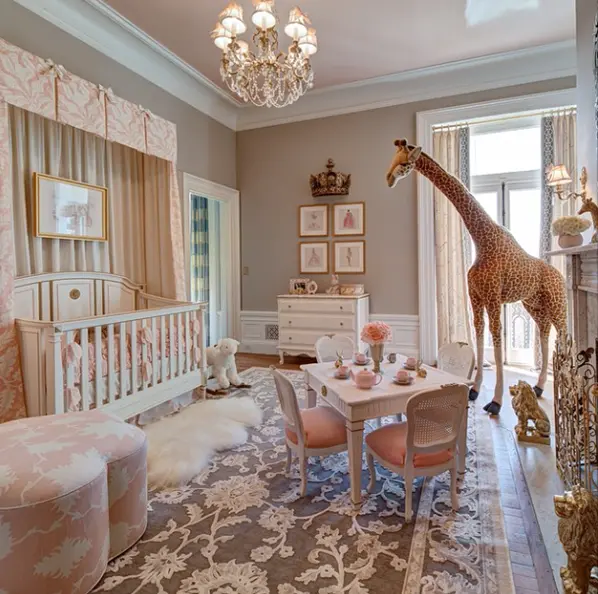 3. Outer space nursery.
Get creative with this spacey theme. Find bedding with stars or the solar system on it. Hang miniature planets from the ceiling or make them into a mobile for the crib. Frame pictures of astronauts for the walls.
4. Mickey or Minnie Mouse nursery.
For the ultimate Disney lover. Depending on if you have a boy or girl you could adorn their nursery with stuffed animals of these Disney characters, matching bedding, and have their name spelt out in Disney writing above their crib. When your baby makes their first trip to Disneyland or Disney World, frame pictures of them with their favorite characters and make a collage of them on one of their nursery walls.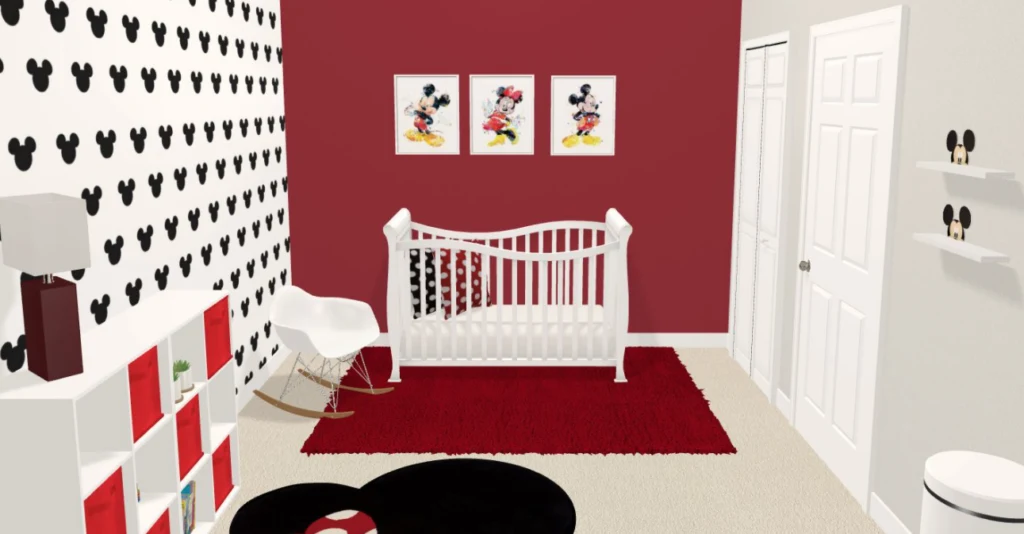 5. Circus nursery.
The perfect room for your little ring master. Make a "big top" circus tent as the backdrop behind your child's crib. Find bedding with circus animals or clowns on it. Make the furniture bright and colorful. Paint one wall with red stripes or polka dots.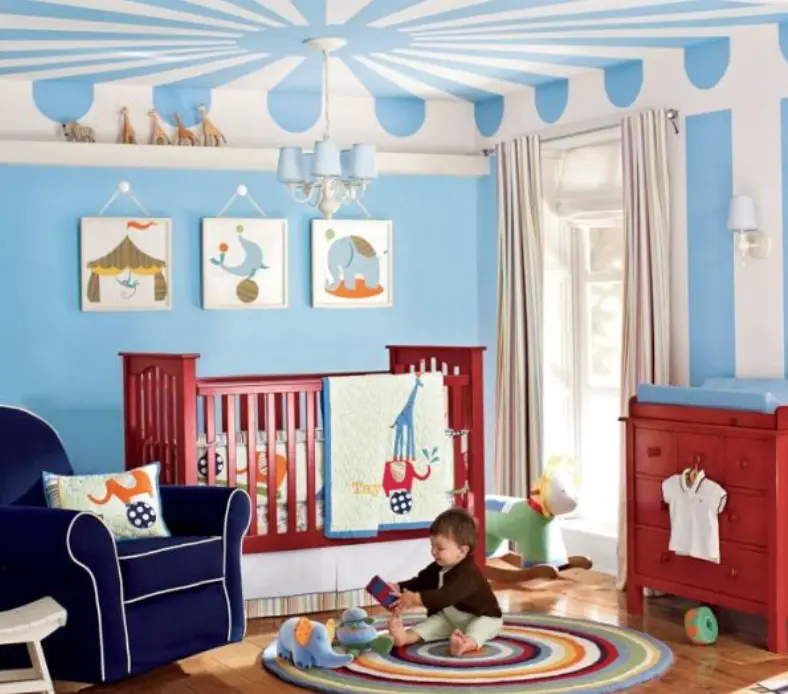 6. Safari nursery.
Make your child's room come to life with your favorite safari animals. Use shades of green on the walls. Choose some lion, monkey, giraffe, zebra or other stuffed animals to spread about the room. Put some binoculars, a safari hat, and toy safari trucks on the dresser.
7. Princess nursery.
The ultimate room for your girly girl. Princess crowns can sit on the shelves. Make the walls pink. Pick out some frilly bedding and matching curtains. Go all out and paint a castle on one of the walls or have one sitting in the room somewhere. Don't forget that every princess needs her name in big pink letters above her crib for everyone to see.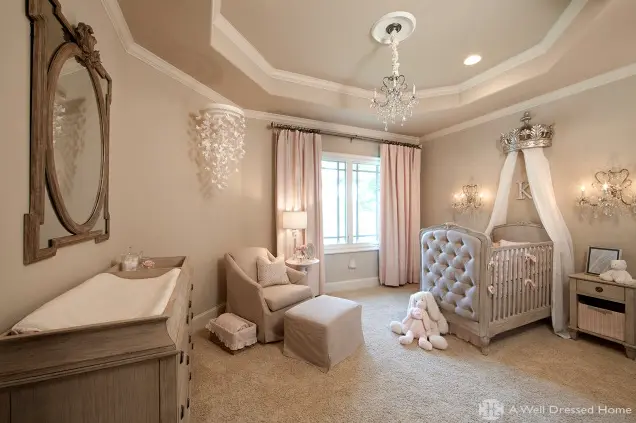 8. Farm nursery.
Put a fence around all the nursery walls for a cute decorating idea. Paint a barn on one of the doors or place a toy barn set in the room. Make sure to give your little farmer all his farm animals by picking out duck, goat, pig, and horse stuffed animals.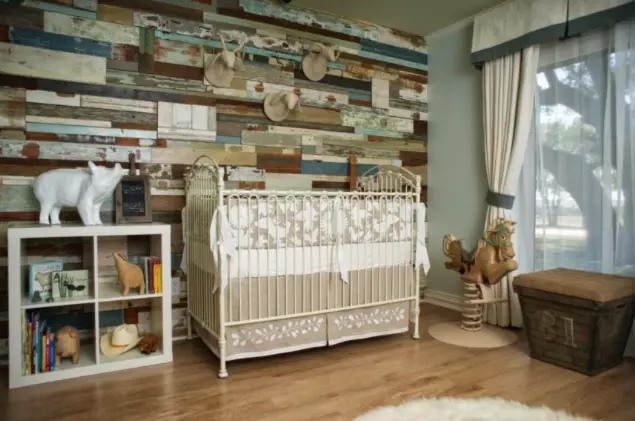 9. Construction zone nursery. Channel Bob the Builder with this one. Construction zone signs can hang on the walls. Make sure there's blocks to play with in the corner along with lots of cars and trucks. Place some orange cones on the dresser or on a book case shelf.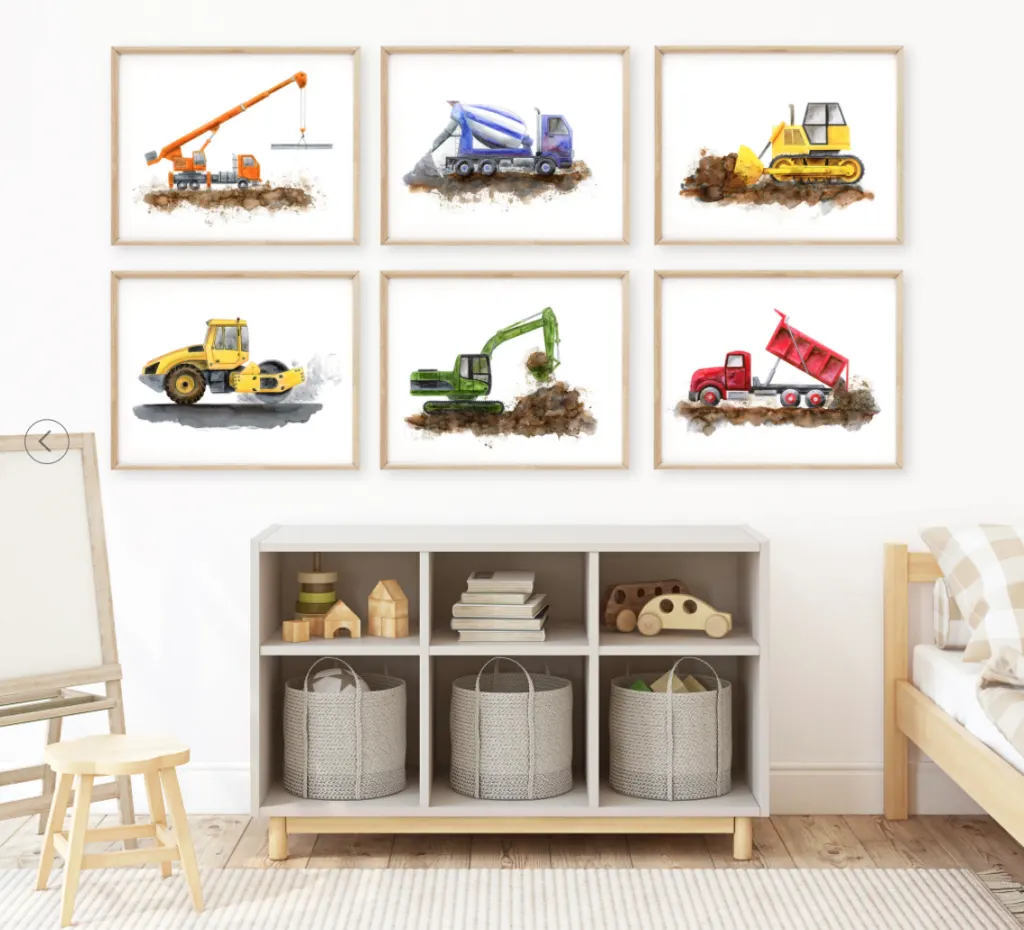 10. Pirate nursery.
Give your little buccaneer an awesome pirate themed nursery. Instead of a typical toy chest, get a treasure chest. Get wall paper with pirate ships on it. Hang a pirate ship sail on the wall.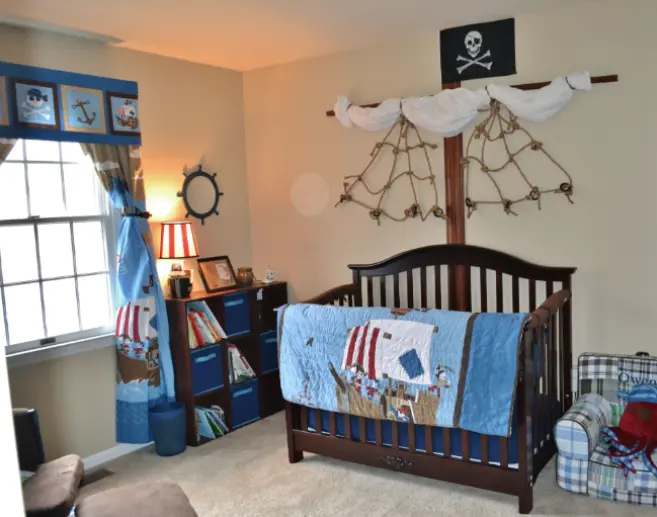 Now that I've shared my ideas with you, leave a comment and tell us all about your child's nursery theme!