Ready for a quick and easy dessert recipe?
This pear crisp is one of our family's favorites – mine because it goes together real fast, and my husband and kid's because it tastes super yummy. Best of all, if you don't have pears on hand you can use another fruit or berry.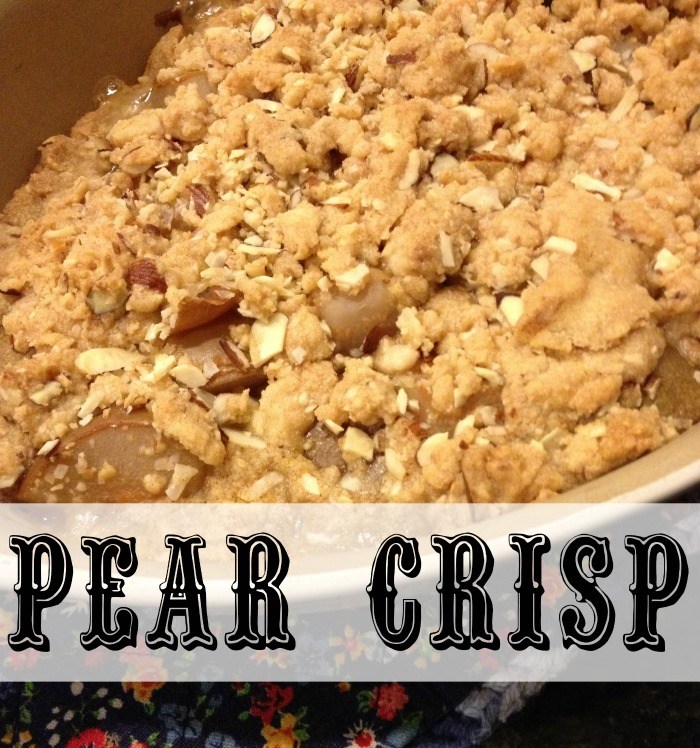 Ingredients
4 cups sliced and diced pears (or 1 quart of canned pears)
1 package (9 ounces) yellow cake mix
2 tablespoons sugar
1 tablespoon cinnamon
1/4 cup butter, melted
1/4 cup slivered almonds
1/4 cup shredded coconut
Directions
Melt butter in the microwave and blend into cake mix, sugar, cinnamon, almonds and coconut.
Next, slice and dice your pears and place them in your baking dish. Spoon the cake blend over the top.
Pop it in the oven and bake at 350 degrees for 35 minutes.
Allow to cool a bit, scoop into bowls and top with whipped cream or a scoop of ice cream. Enjoy!