Our family cookbook is full of handwritten notes detailing our feedback on various recipes. This particular potato salad recipe has been dubbed "perfect", "ideal for picnics" and requested for "every potluck, every summer." Yep, most definitely a winner!
With summer in full swing, I'm excited to share this recipe for the perfect picnic potato salad. Whip it up this weekend or pin it for a Labor Day gathering — everyone will love ya!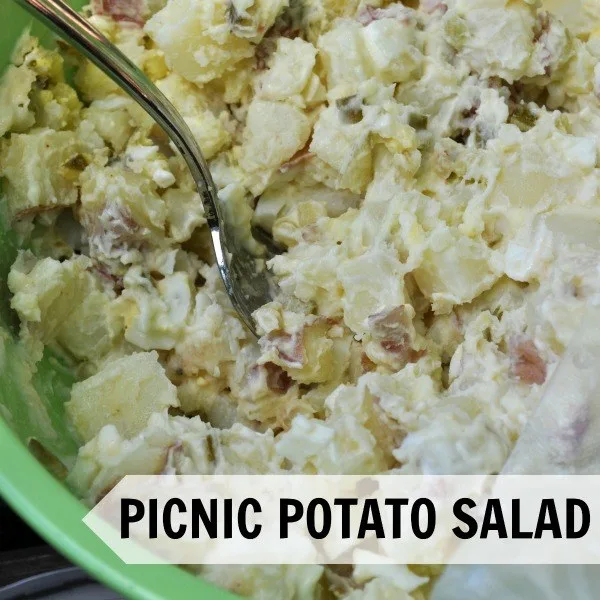 Ingredients
3 pounds red skin potatoes, cut into 1 inch squares
1 1/2 cups chopped dill pickles
1 cup diced red onions
5 hard boiled eggs, peeled and chopped
3/4 cup mayo
2 tablespoons Dijon mustard
Directions
Boil potato squares in a large pot of salted water for 15 minutes or until tender. Drain and cool.
Place potatoes into a large mixing bowl and add remaining ingredients. Gently mash and toss until fully incorporated.
Season to taste with salt and pepper.
What's your favorite picnic food? This potato salad is by far one of my favorites! I hope you and your family enjoy it too!