Earlier this year we packed up and moved. I was overwhelmed by all the "treasures" we have accumulated thanks to 3 kids and took the chance to massively purge clothes, toys, and equipment.
I won't bore you with what left. It's all long gone. What I want to share about is something that stayed. Actually, something that our family owns two of because it's that awesome.
I'm talking about the PlasmaCar!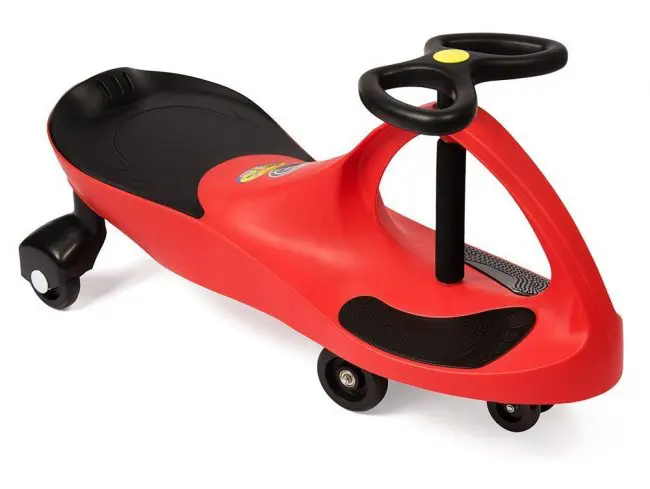 The PlasmaCar is a ride on toy that is perfect for both inside and outside cruising. Being from the Pacific Northwest, I'm always looking toys that can work indoors and out and the PlasmaCar along with a small slide help keep our rainy days less cabin fever inducing. My kids ride their PlasmaCars around the kitchen island and down the hallway and then when the sun peeks out, they take it outside to the driveway.
The ride on toy fits my 1 year old (it was actually his 1st birthday gift!), my 4 year old, and my 6 year old. They all enjoy it and take turns being the leader of "the PlasmaCar train", racing, and letting the youngest push them around. It's lightweight, durable, and highly recommended by our family. And we've tried lots of ride on toys over the years!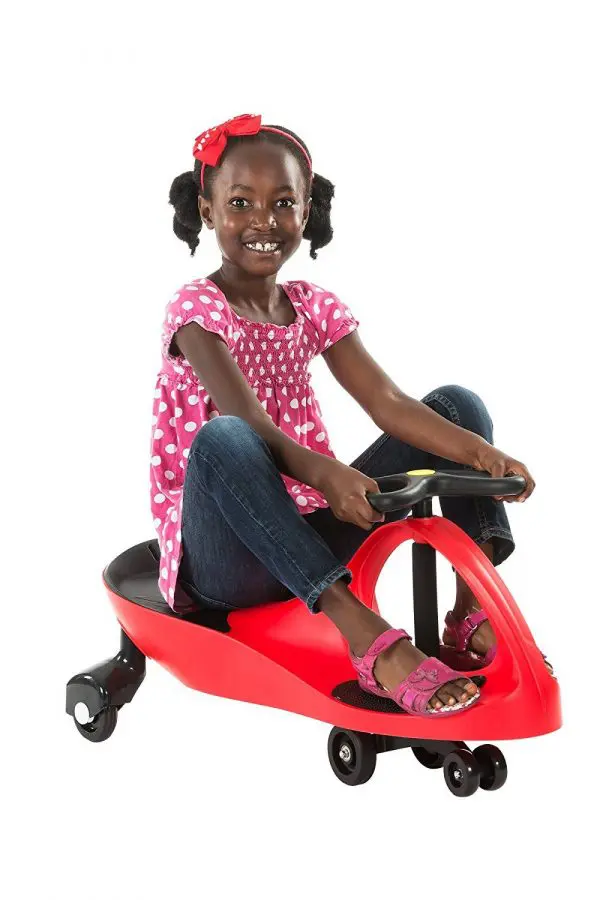 With the unique steering wheel all you have to do is push off, steer, and let momentum keep you going! There are no batteries, gears, or pedals. It's just simple. Simple fun. Which, let's be honest, tends to be the best kind of fun.
PlasmaCars are $70 each, but Amazon constantly has various discounts on different colors. Right now the pink/purple combo is just $55.88!