When it comes to pumpkin seeds you have two choices … 1) you can follow a grand tutorial like this and make your own or 2) you can be a touch lazy like me and grab a bag of pre-roasted pumpkin seeds at Trader Joe's and call it good. Either way, once you've got pumpkin seeds in hand, you're ready to blend up this fall-rific trail mix!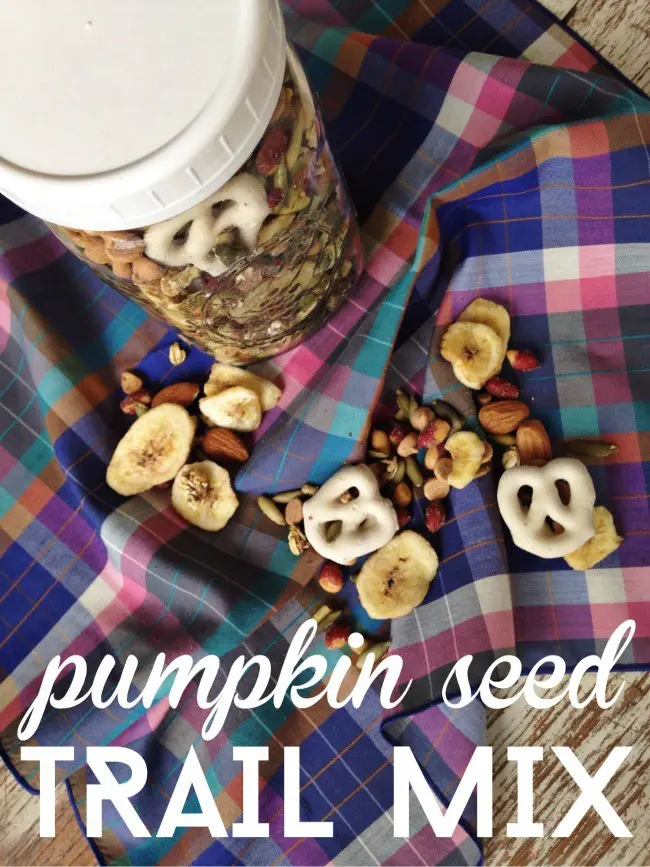 Ingredients
Roasted pumpkin seeds
Honey roasted peanuts
Yogurt covered pretzels
Banana chips
Peanut butter chips
Almonds
Granola
Directions
Gather your ingredients and dump everything into a gallon size plastic bag. I didn't note proportions above because you can pick and choose what you like most to find the perfect variation. I started out using roughly a cup of each ingredient and then added a few more shakes of our favorites 🙂
Shake gently to blend and enjoy this protein-rich snack!