We're having somewhat of an Indian summer here in the Northwest. Leaves are turning and falling as the sun shines and we're sneaking outside for after dinner walks quite often. On our strolls we've been gathering "leaf bouquets" as my daughter calls them and many of these crinkly little friends have made their way home with us.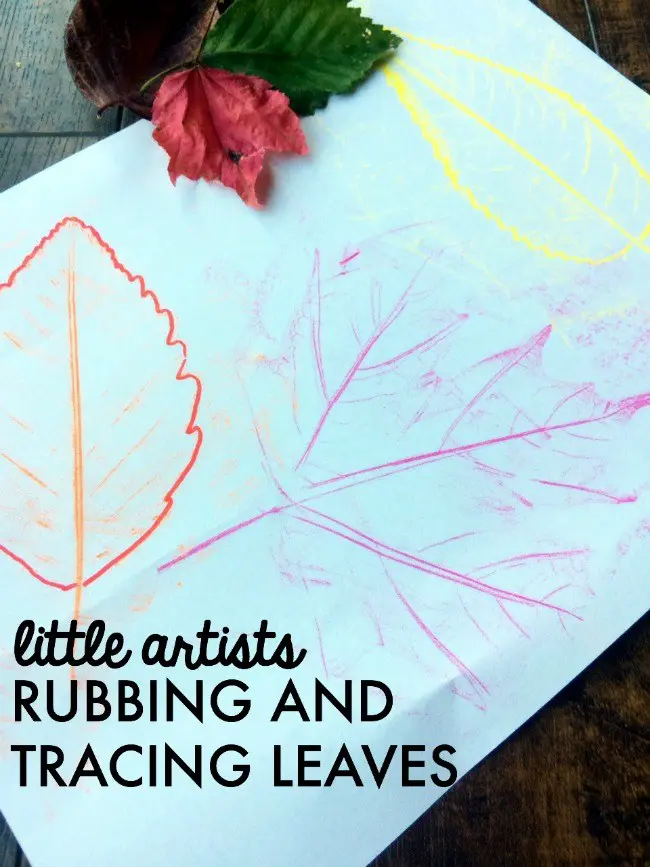 Before sending our leaf collection on their merry way out the back door, we decided to whip up a simple, but fun craft!
Welcome to an afternoon of leaf rubbing and tracing! Here's what you'll need:
Fall leaves, variety of sizes and shapes
Tape
Crayons, paper removed
White paper
Markers
First up, a job for the mamas. Roll pieces of tape and affix your leaf collection onto the kitchen table, rough side up. This will make it much easier for those tiny hands to do their rubbing since the leaves won't be able to wiggle around.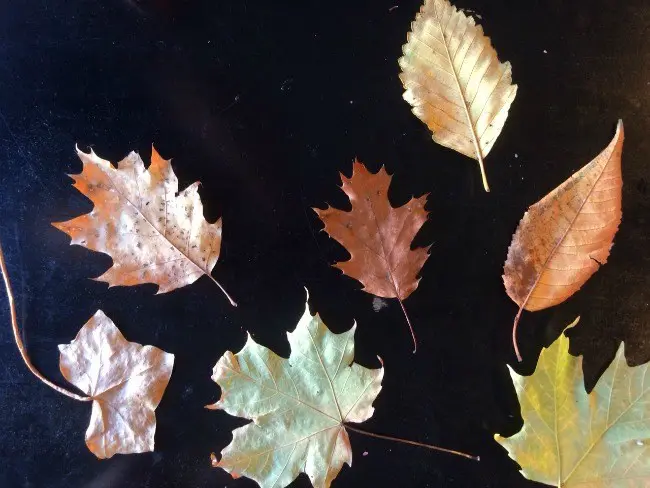 Next, for craft projects I always like to teach the steps in a "watch me, now, your turn" way. Place your white piece of paper on top of a leaf, turn your crayon sideways – a new concept for many preschoolers! – and show your little one how to gently rub while applying pressure. Then, it's their turn!
The final step is to pull out those illustrious markers for some practice tracing! With their white paper full of rubbed leaves, ask them to match colors and slowly trace around the outside of each leaf. It won't be perfect, but it's not supposed to be! This is a learning craft!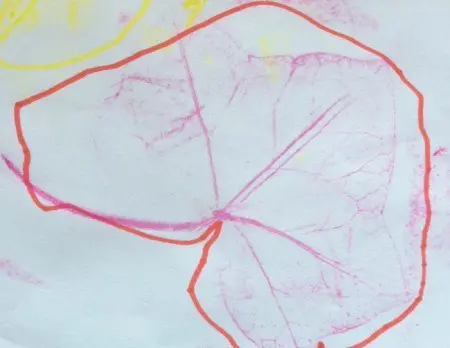 Happy Fall, my friends! And, just for you mamas, be sure to pop over to Oana Befort for your free leaf inspired desktop background – I love her monthly drawings!