Shopping by mail has become one of my favorite things – no rush, no wrangling kids in dressing rooms, easy returns, and a wardrobe refresh without ever having to leave home! Over the years I've tried a number of services but to date my favorite is definitely Nordstrom Trunk Club. Trunk Club is operated by Nordstrom (which I love) and their service is so simple and fun. Recently I ordered a maternity specific trunk and I'm so excited to share all the details.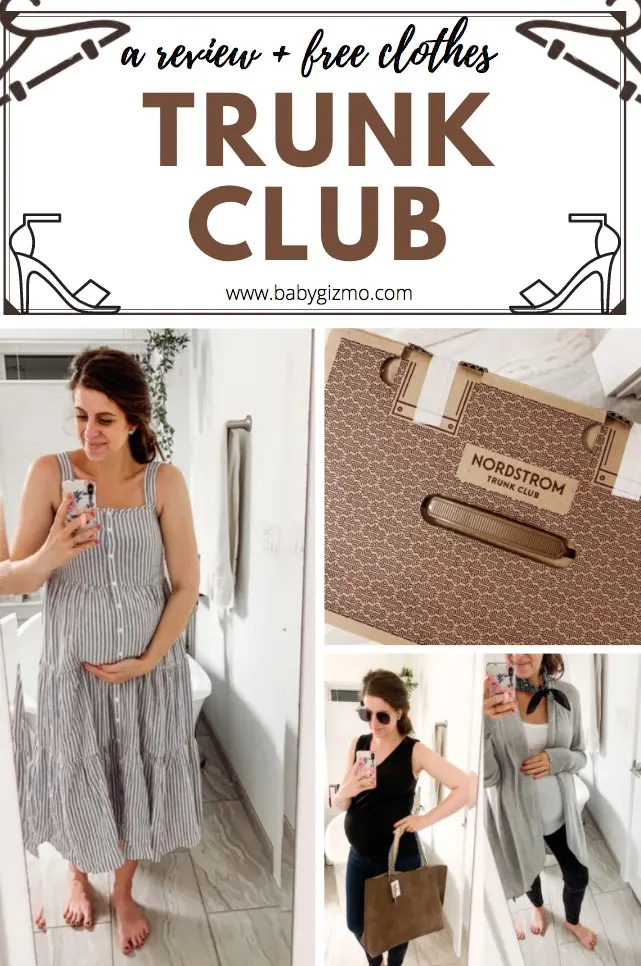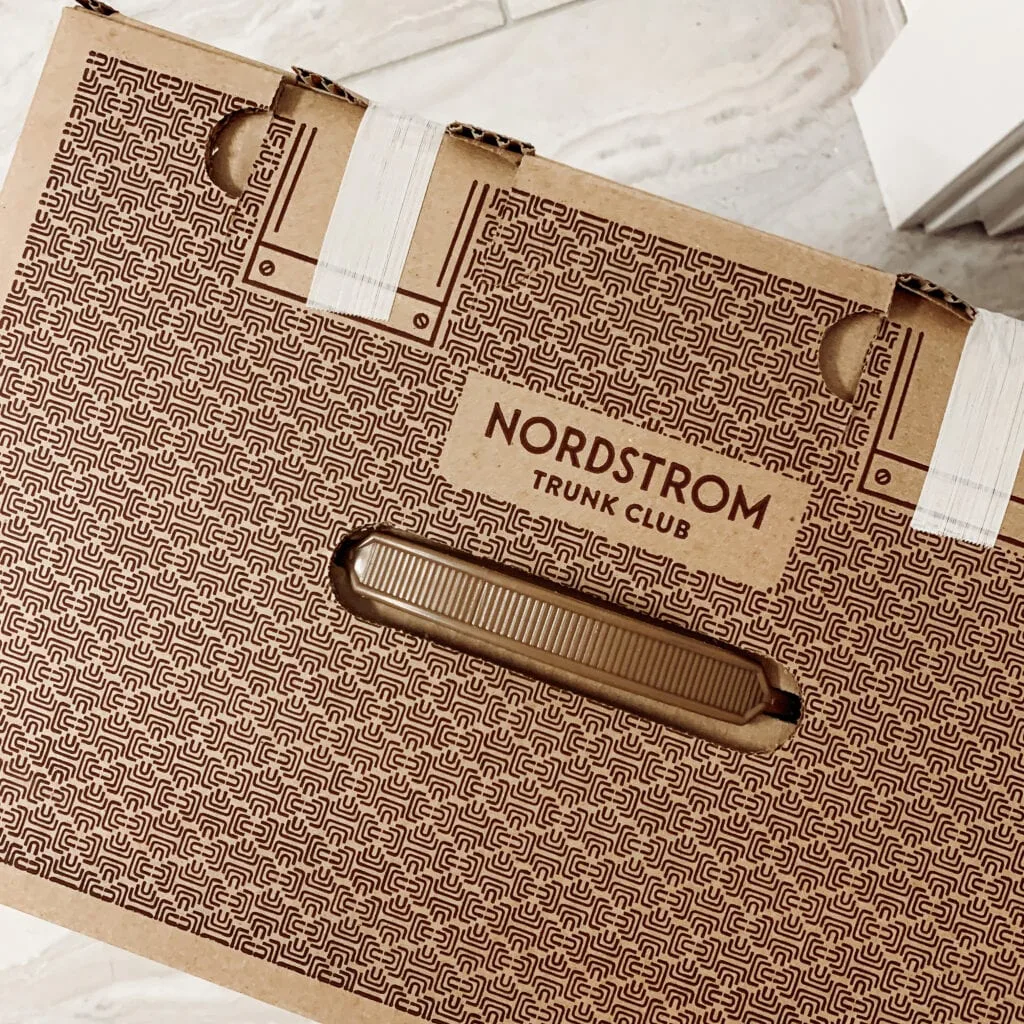 First things first, set up your profile at Norstrom Trunk Club. You'll share your clothing and shoes sizes, personal style, and payment information. Trunk Club charges a $25 styling fee that is applied to anything you keep from your trunk. Or, if you are a Nordstrom cardmember, that fee is waived.
If you are brand new to Trunk Club you can get a $50 credit towards your first trunk – Yay! Free clothes!
Next, you schedule your trunk and send a personal message to your stylist. For this particular trunk, I told my stylist that I am halfway through my pregnancy and would like an assortment of both maternity and "bump flexible" items that could work now and postpartum.
Trunk Club differs from many clothing shipment services in that you get a preview BEFORE items ship. When that preview arrives (a notice via email) you can login and decline any items you don't love. This time I declined a pair of tennis shoes (not my style) and a jean jacket (I already have a few too many). I told my stylist she could add a few surprises to fill it out my trunk and send it off!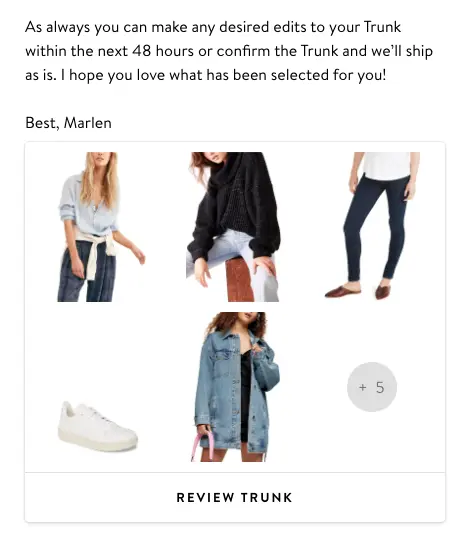 During the trunk preview you also get the option to select up to three add-on items – underwear, hair accessories, purses, hats, loungewear, and more. In the end, my maternity/postpartum friendly trunk shipped with 13 items. Here is a peek at some of the items I received: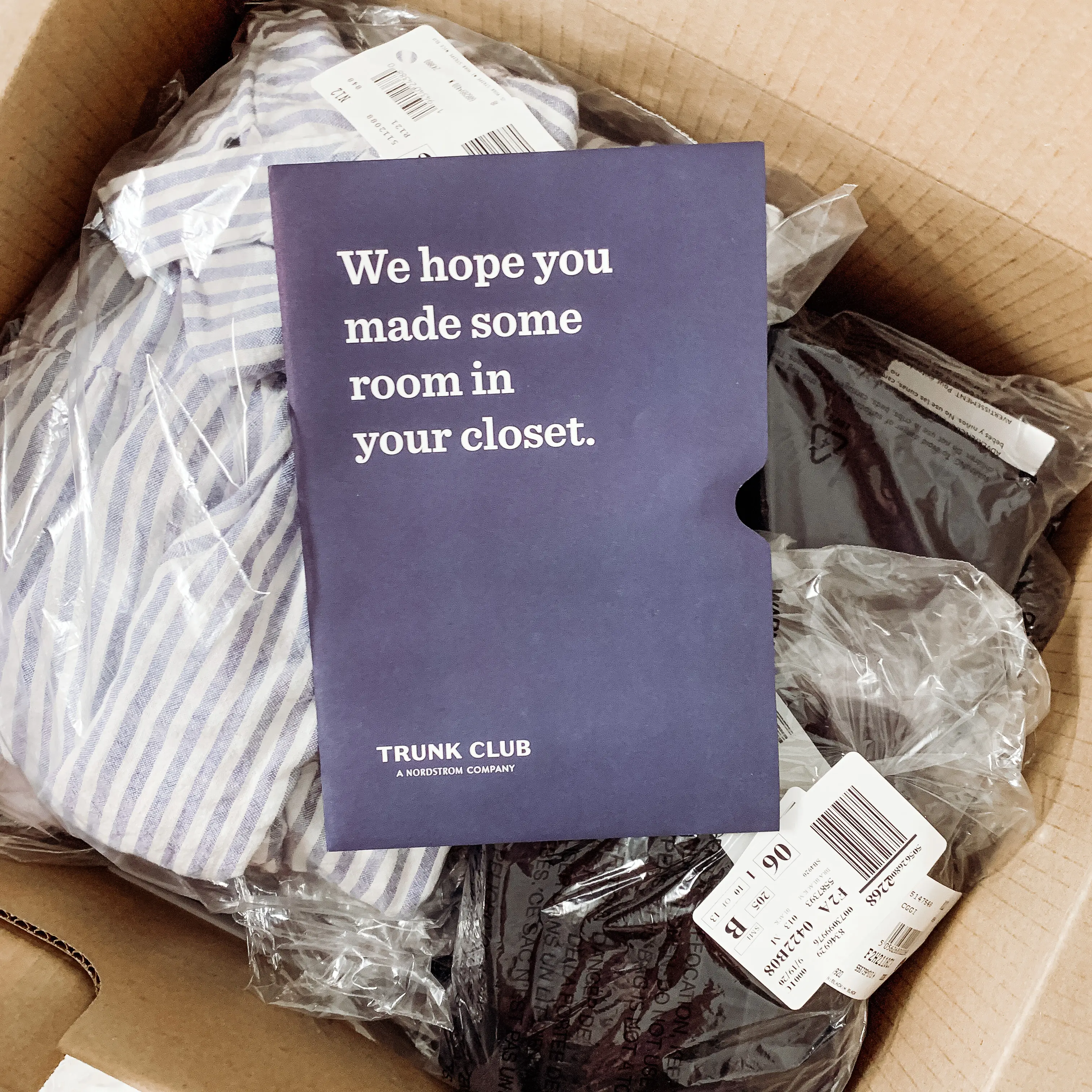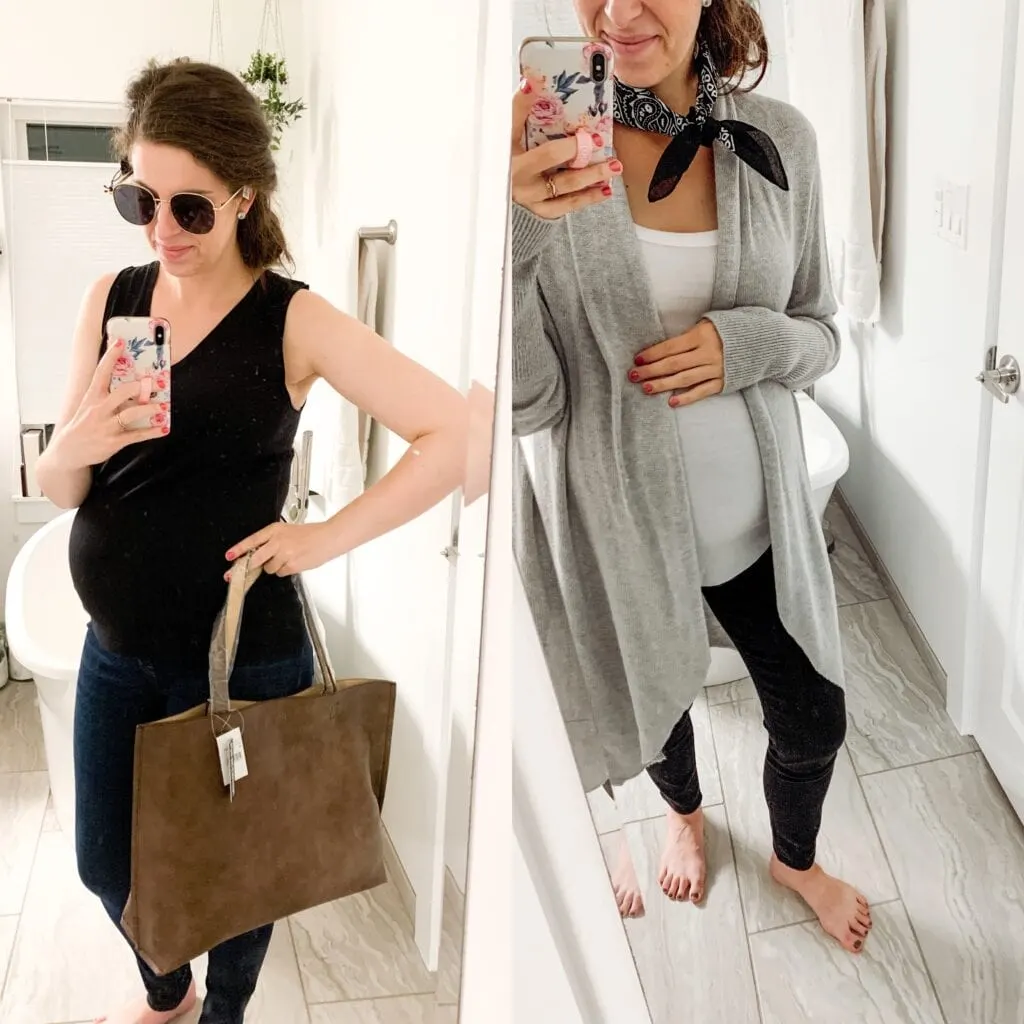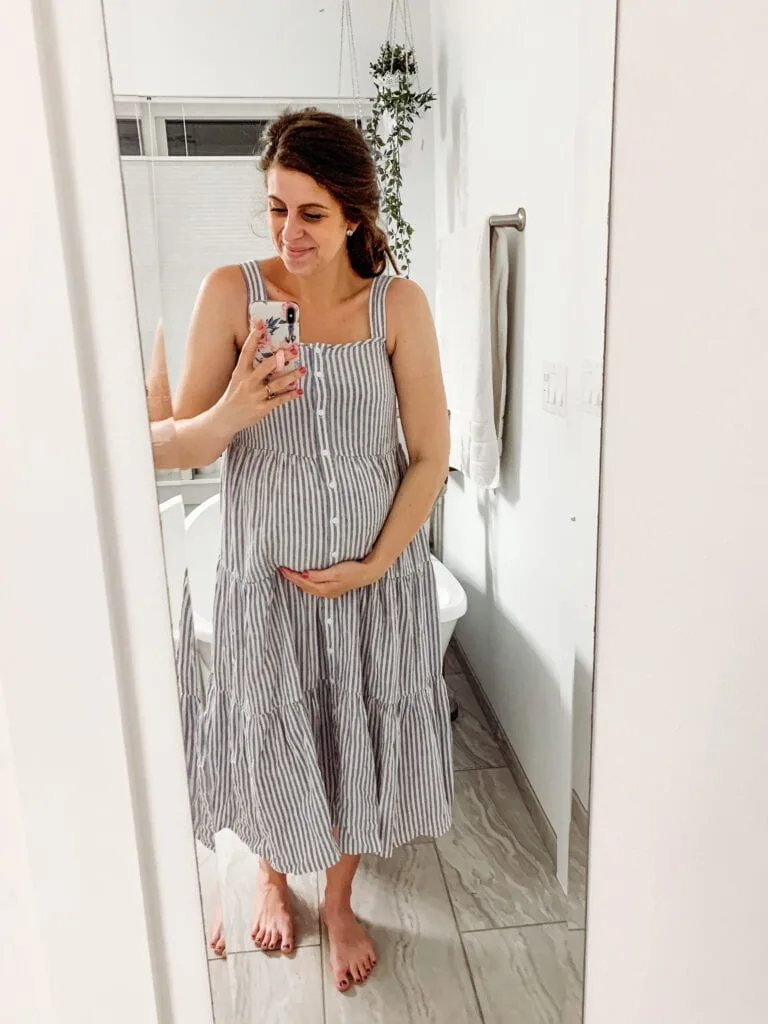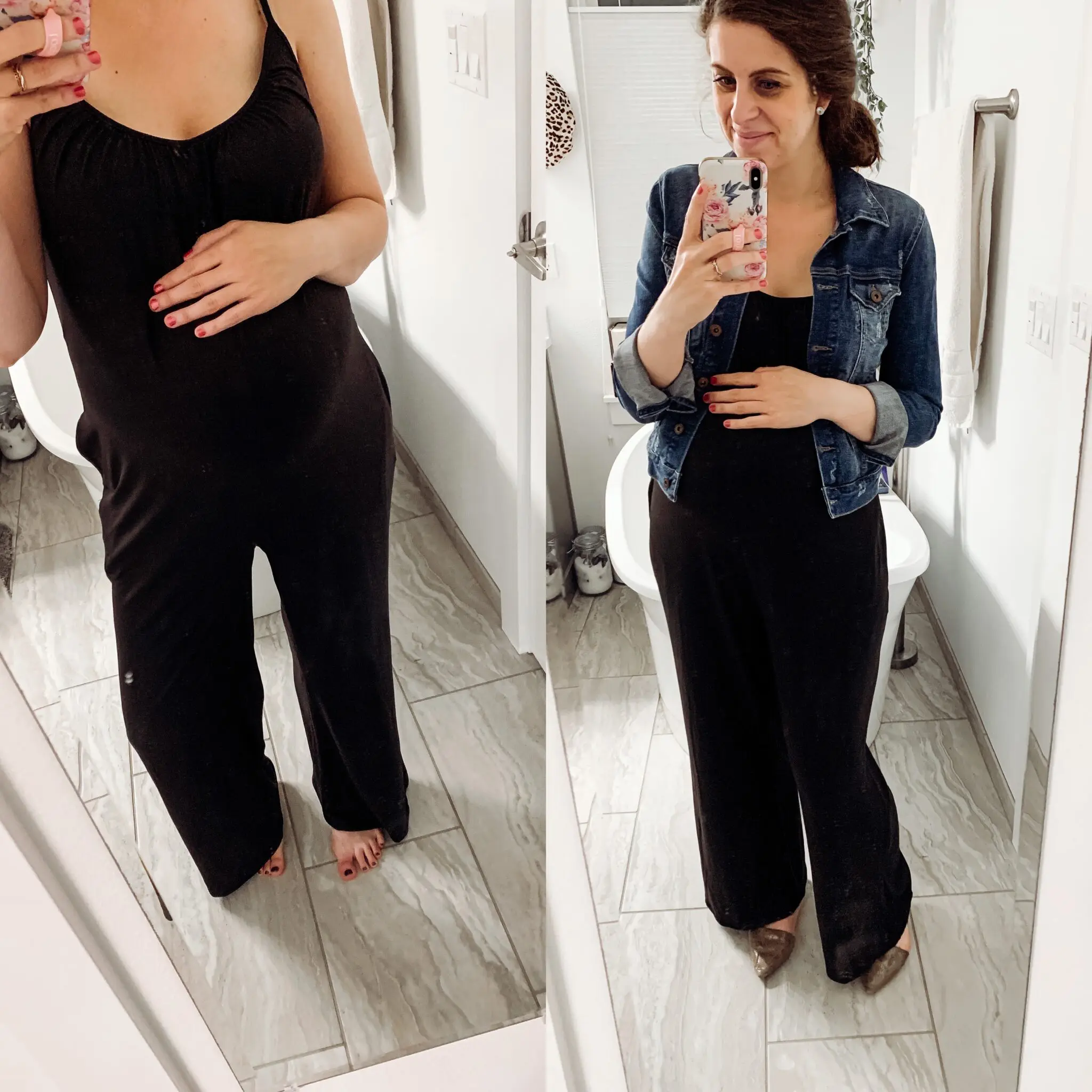 See what I mean about having a jean jacket ready to go? I grabbed one from my closet to style with the jumpsuit my stylist sent!
Overall, my trunk was spot on. A perfect mix of maternity items, oversized regular clothes that fit now and will be comfy postpartum, layering pieces, as well as some great accessories – bag, sunglasses, and a sports bra.
Trunk Club gives you three days to try on your items and checkout through their website or app. You simply click each item and select "keep", "return", or "exchange". You have the additional option to leave notes on why you chose/didn't choose each item which will help your stylist better curate future trunks.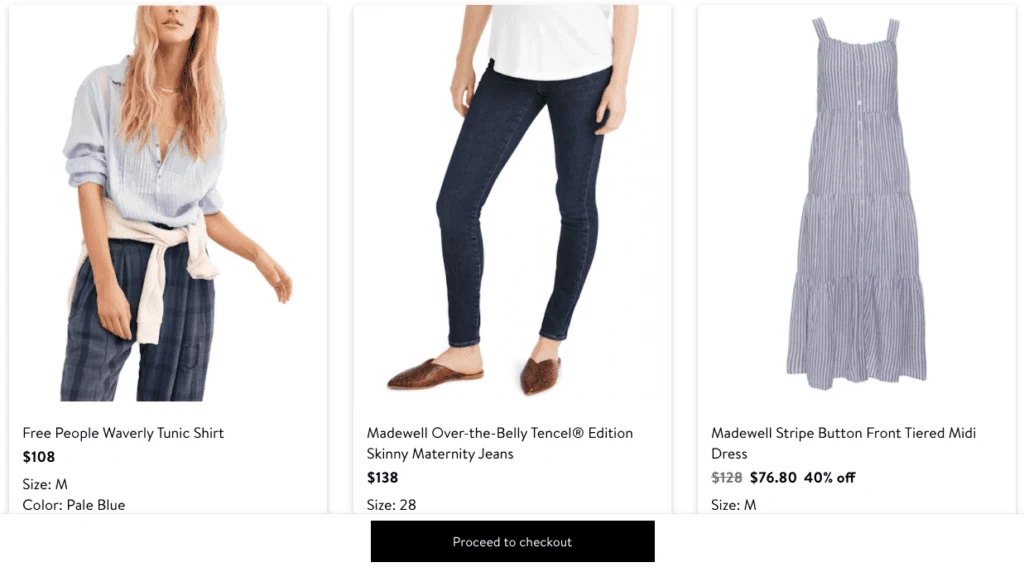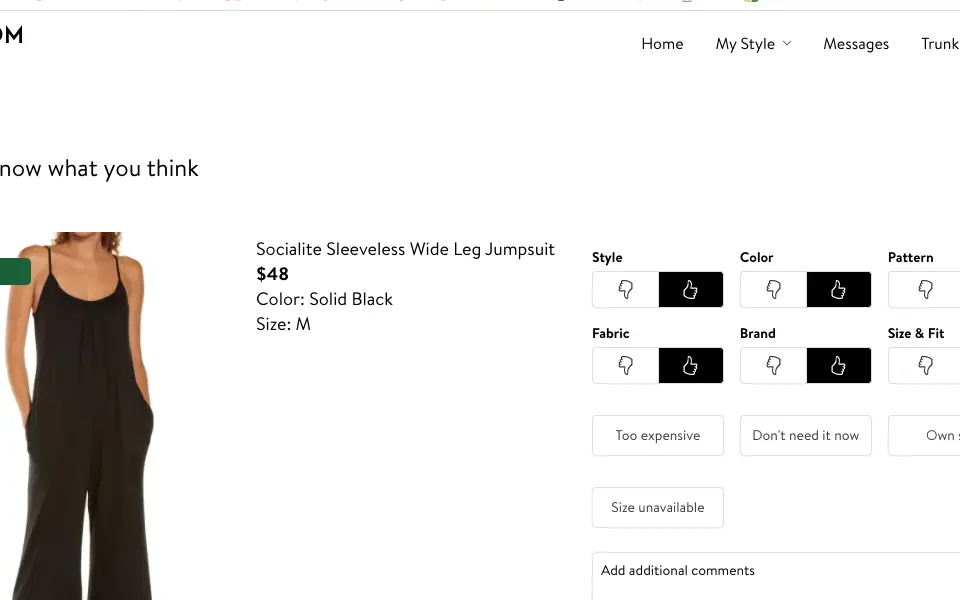 I love what I added to my closet and can't wait to schedule another trunk … I'm thinking one for right before the holidays would time well!
If you haven't tried Trunk Club yet, what are you waiting for?!? Kick off your first trunk with a $50 credit and get something free or a nice discount off a higher end Nordstrom item! Happy unbirthday/early Christmas/just because to you!
A few more things you're probably wondering about …
With Nordstrom Trunk Club there is no subscription required. You can schedule a trunk once … or once a month! Whatever suites you. Shipping, returns, and exchanges are free. And, best of all, if an item goes on sale between your trunk's compilation and arrival/check-out you get the lowest price. They even offer price adjustments within 2 weeks with a simple phone call. I have done that twice now! I kept an item from my trunk, then noticed it went on sale on Nordstrom's website, called and boom, price adjustment. Love love love Nordstrom and Trunk Club's customer service. It is truly exceptional.
Disclosure: Referral links have been used in this article.