This post is in partnership with Doorstep Meals.
After being stuck in the middle of a pandemic for months, I learned that the only thing I have control over this year is me. Everything else seems so out of control. That's why I decided this summer to take control over what I could and pick up a healthier lifestyle. Sure, my main purpose was to lose the pandemic weight but it was also to feel better.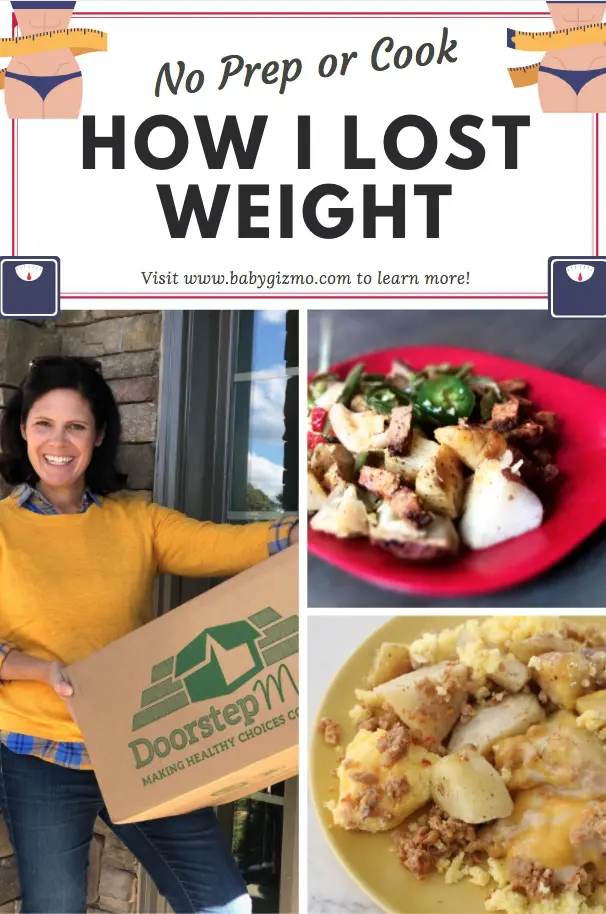 After a few months, I'm excited to say that I've lost a bunch of weight (still have some to go!) and feel and look much better than when summer started. The only problem was that when I started on this healthier journey, I spent even more time in the kitchen. Time that I just don't have thanks to the new homeschool regime we have going on right now. My kids (and husband!) refused to eat my zucchini meals and healthy dinner choices and their mac & cheese and chicken tender requests were not on my "heathy eating list" so I was making two full meals every night. No bueno.
When Doorstep Meals wanted to partner with me to try their new healthy eating delivery to your door meal service, I was ALL IN! How could I say no when they are making healthy choices convenient?
Doorstep Meals delivers full prepared, high quality meals that are chef prepared and doctor designed right to your door.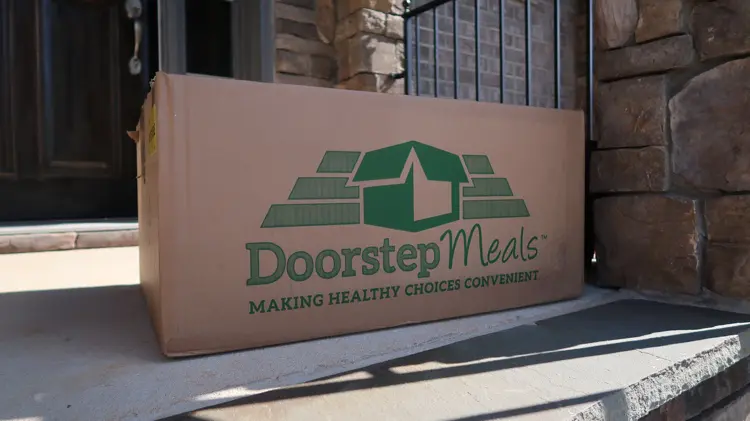 Yep, I'm a little too happy about these meals delivered but so would you if you knew you didn't have to make your dinner that night!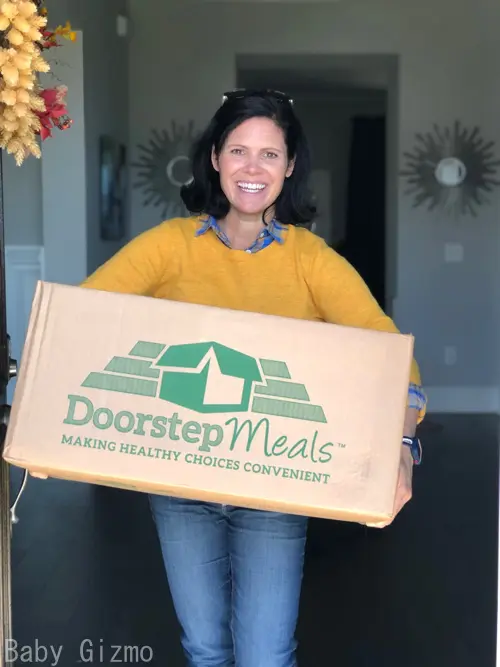 The Doorstep Meals come in two different sizes – normal and large. Normal is ideal for one person and the large is ideal for 2 people. Since I didn't want to share, I ordered all normal meals. My box of 12 meals came in a box with dry ice to keep the meals cool while shipped. The meals are made fresh every week and then flash frozen to stay fresh longer and lock in the nutrients.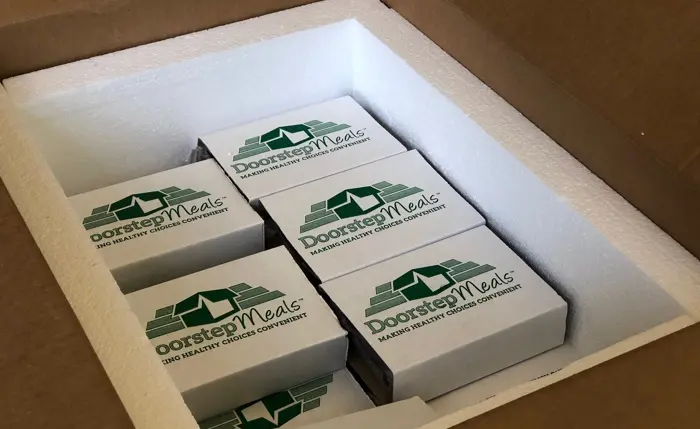 Each meal is packaged in a BPA free and recyclable plastic container and then slid into a recycled cardboard sleeve. I love that each meal has the name of the meal, calories, fat, carbs and protein right on the side. It helps a lot when I'm trying to stay on track since I'm a "calorie counter".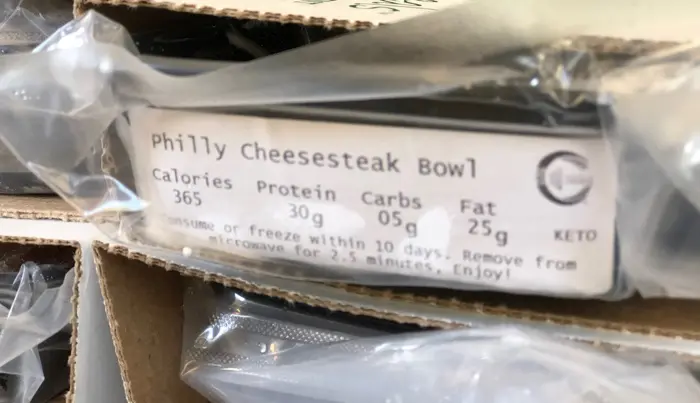 Once they arrive, you just store them in the refrigerator (if you are eating them within 10 days) or in the freezer if you plan to enjoy them later than that.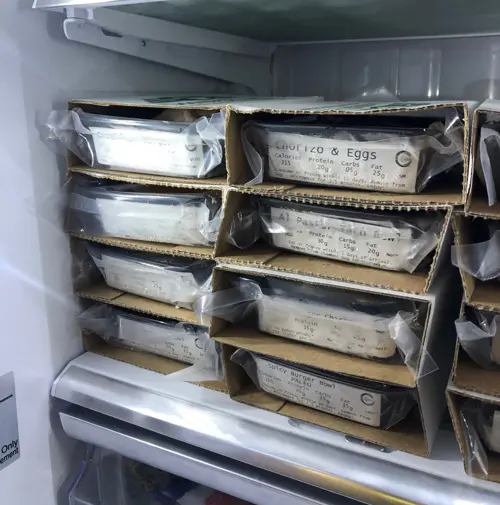 Now, let's talk specifically about the meals. Honestly, I didn't know what to expect because I've tried food subscriptions and food delivery services before but I have to say these are good AND fast. Some of those other services require you to prep and cook the food which can take between 30-60 minutes.
Who has time for that? Not me. Not when we are doing pandemic homeschooling around here. That's not the case with Doorstep Meals at all! All you have to do is pop the Doorstep Meal in the microwave for 3 minutes and you have a delicious, healthy meal to enjoy.
There are more than 35 meal options to choose from that range from 300-700 calories (that larger number is for the large portions!). Also, this isn't a blind box and "you get what you get and don't throw a fit". Nope, you get to choose your meals which is super helpful for those with allergies, likes/dislikes and specific needs. For me, I HATE salmon. Like hate-hate. So, I never have to just accept a salmon meal because I'm choosing the ones I want. There are also Paleo and Keto options.
Oh, did I forget to tell you that there are breakfast (or breakfast-for-dinner!) options? Actually, those are some of my favorite meals that I tried.
The Chorizo & Eggs was absolutely delicious and it's top of my list to order again.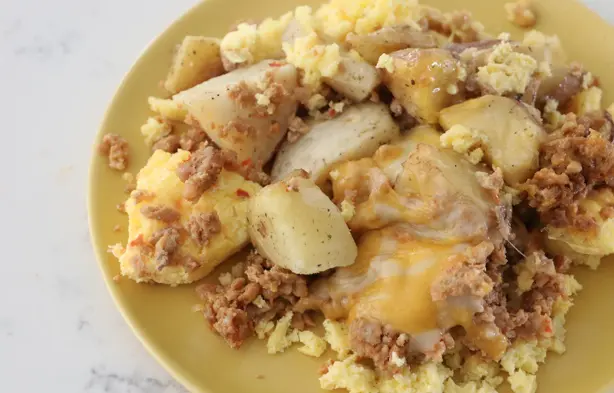 The Skinny Fajita was also a favorite…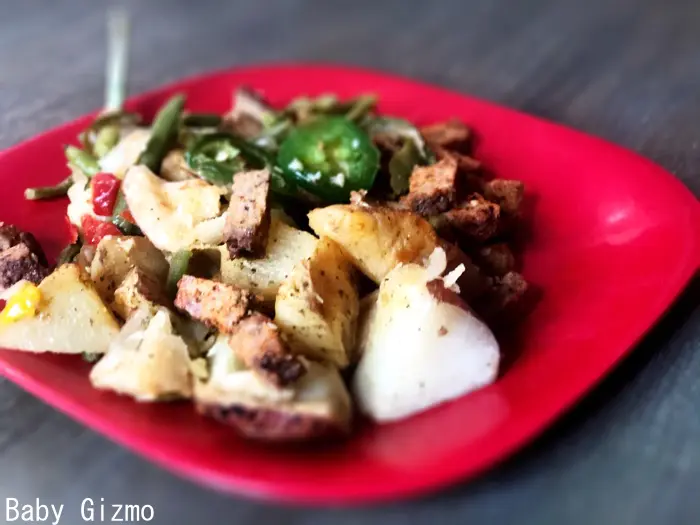 and the Buffalo Mac & Cheese…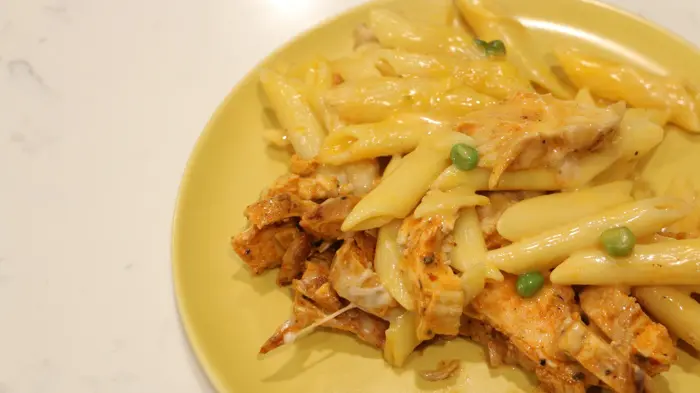 Overall, I really enjoyed the Doorstep Meals because of the delicious, convenient and healthy food that it includes. Plus, I'm saving time on prep, cooking and cleanup. If you'd like to hear more about my experience with Doorstep Meals, watch our video below.
To find out more information, visit the Doorstep Meals website and get a FREE MEAL when you use our referral link.
*Disclosure: This post was in partnership with Doorstep Meals. As always, all thoughts, opinions and statements are my own.