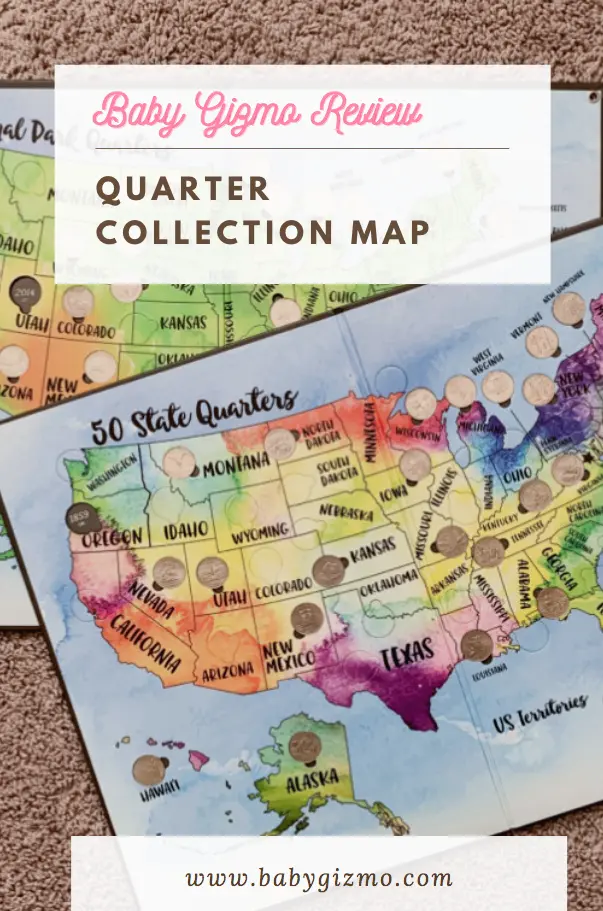 This year my 7 and 9 year old became very interested in the 50 states. So, I grasped the opportunity to dig into all the fun and facts of our awesome country! We've been studying our family atlas, learning about each state, dissecting maps, memorizing capitals, and singing that fun state song. Then, I remembered that the coins we see everyday are a perfect hands-on state project! We're collecting quarters as a family now and having a blast!
I ordered this quarter collection map from Amazon. It's actually a set of two. One for the traditional state quarters and another for the national park quarters. Each map folds in half for easy storage and it also has grommets if you choose to hang it on the wall. The back of each lists each state quarter and their release year. Which, did you know that some national park quarters are still pending? In 2020 and 2021, six national park quarters are slotted to release:
National Park of American Samoa in American Samoa in February 2020
Weir Farm National Historic Site in Connecticut in April 2020
Salt River Bay National Historical Park and Ecological Preserve in U.S. Virgin Islands in June 2020
Marsh-Billings-Rockefiller National Historical Park in Vermont in August 2020
Tallgrass Prairie National Preserve in Kansas in November 2020
Tuskegee Airmen National Historic Site in Alabama in February 2021
That means it's the perfect time to start collecting quarters! You can sift through the ones you have now, poll grandma and grandpa for what's in their coin stash, and watch for the new releases as they begin circulation.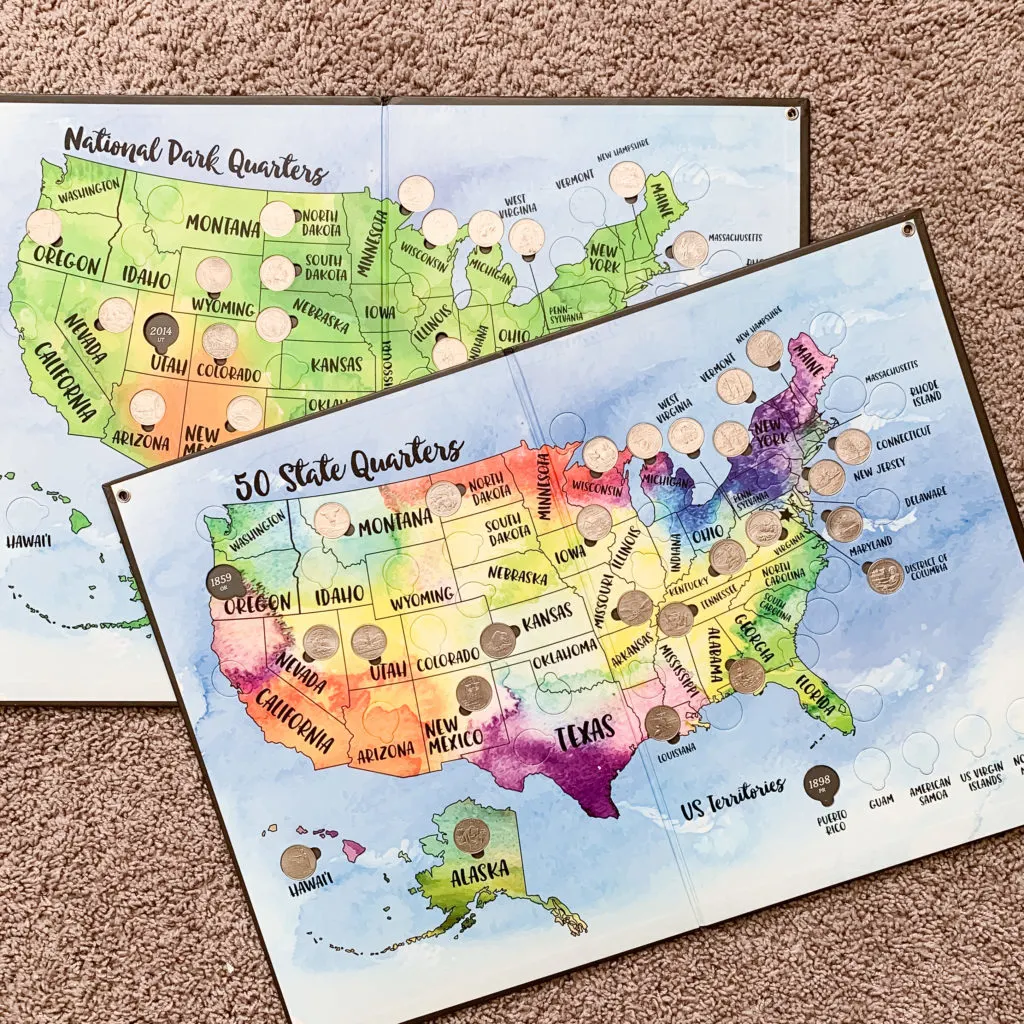 Our collection is well underway, but we have many quarters we're still looking for! I love how this project has brought my big kids together and I love hearing their conversations about each state. The detail on these quarters is truly amazing and these collection maps are bound to be wonderful family heirlooms full of many fun collecting memories.