As one of the largest countries in the world, the U.S. offers a long list of destinations to visit for those who want to explore different attractions or settings. From Alaskan glaciers to the warm shores of California, travelers can visit different regions that boast beautiful views and offer plenty of cultural diversity. To help you choose where to travel when you have kids in tow (travel bucket list), here is a pick of five U.S. states that offer everything you'll need to have a fantastic time together.
CALIFORNIA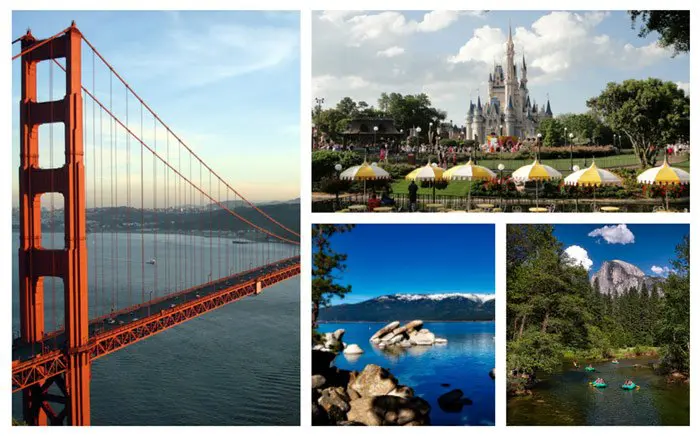 California is the perfect destination to visit for longer trips where you can make stops at various family-friendly theme parks. Enjoy a meet and greet with Mickey Mouse at Disneyland Resort and take a tour of the movie lots at Universal Studios. Knott's Berry Farm is another popular theme park to visit in Anaheim when you want to ride roller coasters before traveling to Carlsbad to spend the day at LEGOland.
Although California is probably best known as a place where movies are made, the beaches and mountains are some of the main highlights of the location. Don't miss the incredible sights in Yosemite and Sequoia & Kings Canyon national parks and hiking the trails in Big Bear Lake. And if you're traveling during the winter months, the whole family can enjoy hitting the sunny slopes that surround Lake Tahoe's sparkling azure waters.
California also offers plenty of activities to keep the kids busy. Some of the most favorite are boogie boarding, riding rapids and visiting zoos. And if your youngsters are passionate about sports, there is definitely no shortage of sporting events in California!
FLORIDA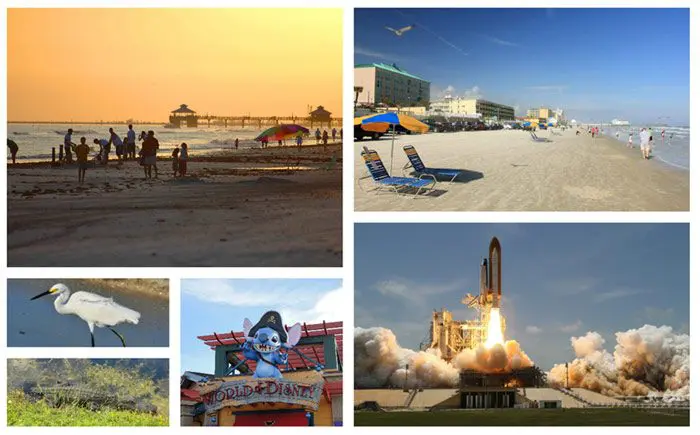 Known as the Sunshine State, Florida offers over 700 miles of explorable coastline with amazing beaches that are just perfect for families who want to spend time at the seaside. It is also a fantastic place for kids to discover and experience wildlife firsthand. Parrots, sea turtles, dolphins, manatees, bald eagles, flamingos and parrots can all be seen in their natural habitats in a lush environment that is well-preserved. And if you take an airboat ride through the Everglades National Park, you'll even have a rare opportunity to see alligators up close!
For some theme park excitement, head over to Orlando. Kids can have plenty of fun hopping on rides and watching live shows at Walt Disney World, SeaWorld and Universal Studios. Plus, there's a bonus: Orlando is just a short drive away from Space Coast where the little ones can have a blast watching an actual rocket launch, having a lunch with an astronaut and participating in various educational and outdoor activities.
WASHINGTON DC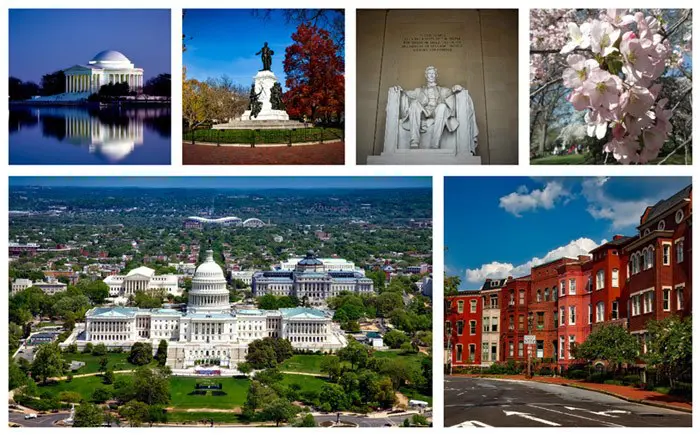 Although Washington DC is a district instead of a state, it's still one of the best places to visit in the country. There are plenty of attractions, historic sites and museums in the city and the great news is that many of them offer free admission all year round. The whole family can learn more about the rich history of the U.S. by strolling the town or zipping around the Tidal Basin on bike and then taking free guided tours of the locations. The White House, the Lincoln Memorial, and the Washington Monument are all places that will leave a lasting impression on both kids and adults.
The lush trees and grass areas make Washington DC it an incredible place to have a family picnic as well. Children can have fun playing around while parents take a break and soak in the beautiful natural surroundings and the classic architecture of the buildings.
HAWAII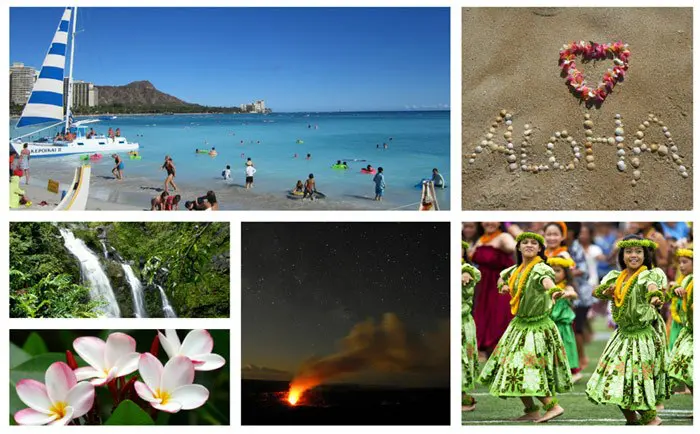 With its unique exotic setting, colorful sand beaches and plenty of activities for all ages, Hawaii is definitely one of the favorite U.S. states for family visits. Not only are there perfect beaches at every step, but the Islands also have many scenic hiking trails you can explore to get a glimpse of the rare and unique wildlife species. Some of the most exciting kid friendly hiking trails are in Hawaii Volcanoes National Park on the Big Island where both children and adults can experience the unforgettable thrill of seeing an active volcano!
Luau parties that are hosted at night in many places throughout the Islands are a great opportunity for the whole family to indulge in Hawaii's diverse culinary delights. And if you'd like to learn more about the authentic culture of the destination before heading back to U.S. mainland, visiting the popular Polynesian Cultural Center is a must.
OREGON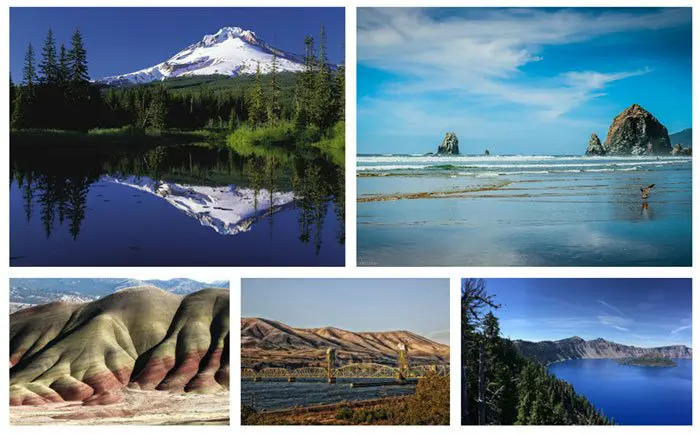 Oregon is one of the most beautiful states in the country and a great choice if you'd like to spend a lot of time outdoors. You can visit the magnificent Columbia River that flows into the sea and enjoy an educational experience by following Lewis & Clark's route when traveling through the Columbia Gorge. Another natural highlight is Crater Lake that looks incredibly beautiful in July when the snow begins to melt. Sand dunes, waterfalls, and ancient volcanos are additional hot spots that are beautiful to explore and photograph.
Oregon also has a spectacular coastline that abounds in beachside coves with caves and tide pools kids will enjoy exploring. And, with a little luck, they might even catch a glimpse of whales or sea otters off the coast!
From natural landmarks and national monuments to theme parks and popular attractions, there are a wealth of locations throughout the U.S. that offer something both for kids and adults. By creating an travel bucket list itinerary that has each family member in mind, you can enjoy a memorable trip that will make it difficult to return home!
About the author:
Patricia Dimick is a Denver-based writer and a fun stay-at-home mom. This passionate coffee drinker loves to write about parenting topics and enjoys DIY projects. Patricia spends her free time playing table tennis or enjoying trips to nature with her precious daughter and loving husband. You can reach her @patricia_dimick.