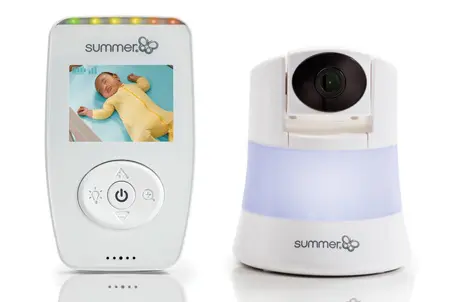 When I was pregnant with my first baby, I was "prepared." This meant I had every essential and non-essential item I believed we needed before she was born. Fast forward to 3 months ago when I gave birth to baby number 3. By the third baby, you're practically winging it. Changing table? The bed will do. Wipes warmer? Please.
But one thing I could not live without is a baby monitor. I know too well the rush of a shower when you panic thinking the baby is crying, or just being in a different room and worrying about how the baby is doing.
We've had many different monitors over the last six years with the first two kids, but our new monitor, the Summer Infant Sure Sight 2.0 is my favorite. Why?
1. The Look
Call me shallow, but this is the first monitor we've owned that made me think, "This looks cute!" Both the video camera, with it's modern style and nightlight feature (oh yes!) and the monitor itself are small and sleek. The camera can be wall mounted or set somewhere (always remember to keep cords out of baby's reach) and the camera had a small head that moves up and down allowing you to get the perfect view of baby. The monitor is similar to a small phone- easy to use and it fits in your pocket. It has a kick-stand which allows me to prop it up next to me wherever I am to see my little.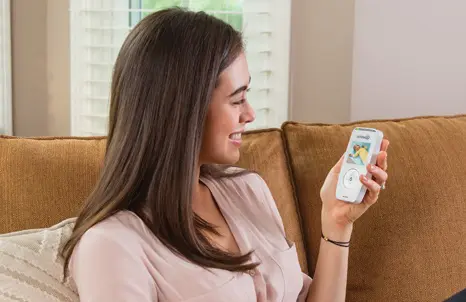 2. Picture Quality and Sound
With this monitor, you have both night vision (in black and white) and brilliant color picture on a 2.4″ screen. Even my older two kids commented on how clearly they can see their baby brother! Monitor a little far from baby? No problem, you can zoom in! There are small LED lights on top of the screen that flash to show you if there's a high level of sound (like a baby crying). There are also low battery and out of range indicators.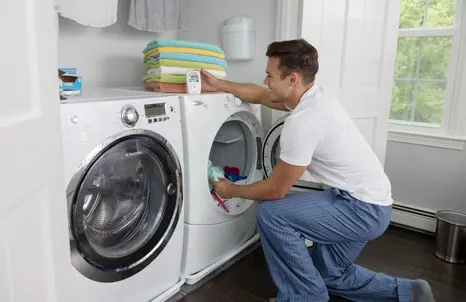 3. Convenience
This system is easy to use, convenient, and portable. The cords for the camera and the monitor are both very long, so you don't have to worry about outlets being nearby. You can also add up to four cameras to the system.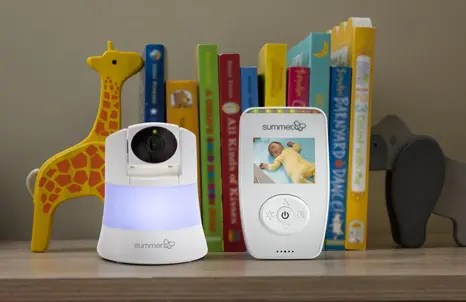 4. Nightlight
What a great feature! A comforting blue nightlight is available on the camera, which you can choose to turn off even from the monitor downstairs! Have an older sibling in the same room? The night light will comfort them too!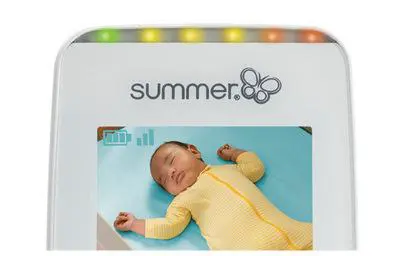 5. Battery Life
The monitor comes with an already inserted rechargeable battery and an outlet cord. When fully charged, the monitor will last 6-8 hours! Or you can just keep it plugged in to the outlet like we do. To maximize battery life, the monitor will switch off the picture but still keep the audio going so you can still hear the baby making noises or crying. There is button on top that you can press that will immediately bring back the picture.
6. Privacy and Range
800ft range you say?! Yes! And there's no need for wifi, because the 100% digital technology provides excellent privacy and security.
There are so many things to love about this monitor, and with the price currently running at $83.99, it makes it a great choice for families!
BUY The Summer Infant Sure Sight 2.0 Digital Color Monitor HERE
---
Thank you to Summer Infant for providing us with this product. As always, all thoughts and opinions are our own.