Amazon has my heart.
I mean, it's just so easy to find exactly what I need, submit my order, and have it in a day or two. Because, let's face it, with four kids, I rarely go shopping anymore. It's just not realistic to browse and wander without the worry of losing someone or fielding 20+ questions … per kid … per 10 minutes.
So, when I gave our play room a little makeover and was on the lookout for toy storage, I turned to Amazon. I generally knew what I wanted – some kind of tall, cost-effective place to keep dress up clothes. Like a hamper, but cuter. I had a mix of baskets that would also play a role in toy storage, but ya'll, baskets are expensive! Like $20-50+ EACH. That was not in my budget makeover. So, the baskets I used migrated from other areas of the house and the few remaining gaps were waiting for just the perfect "hamper" …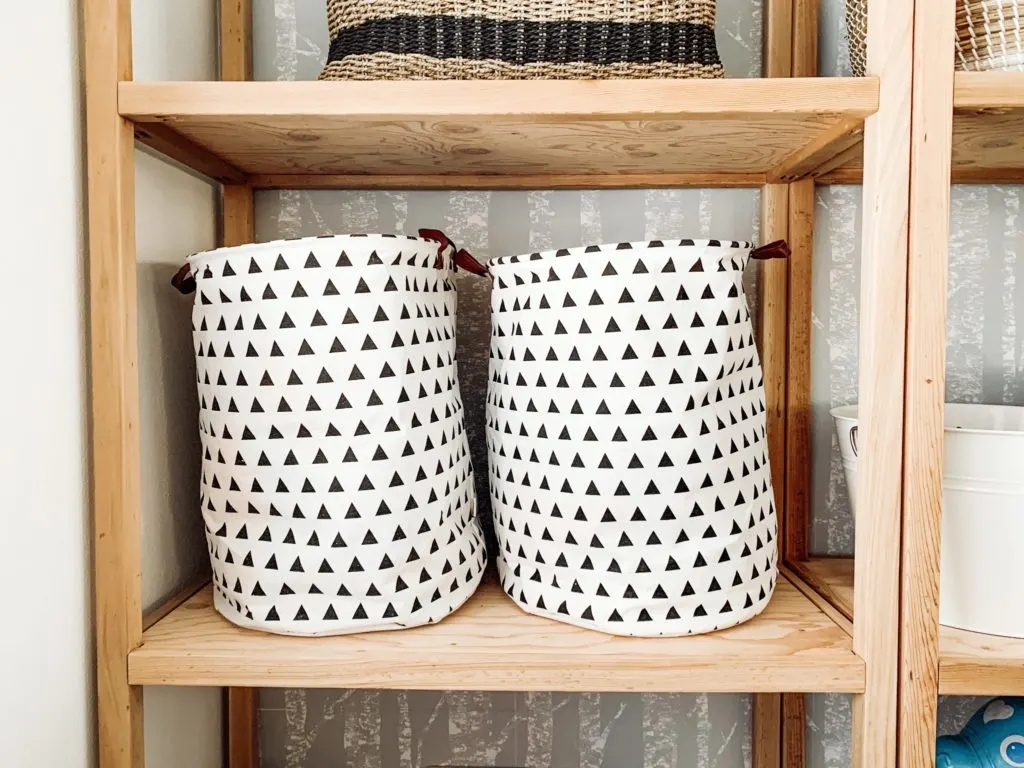 Here is what I ended up with >>> Canvas Storage Basket With Handles from Amazon! And I LOVE them! They were right around $10 (the price seems to fluctuate some) and this style comes in so many designs. We have two of the triangle print, but I love the cross and paper airplane options too. Truly, these are the best toy storage option out there!
These toy storage totes are about 20 inches high and 15 inches in diameter. They're made of a stiff canvas type material that is both waterproof and eco friendly. We've had them for almost a year now and they're sturdy! No rips or tears and the handles have held up very well. I'm impressed! No doubt more of these catch-alls are in our future … as hampers, toy storage, and other home organization. They're top notch and just the right price!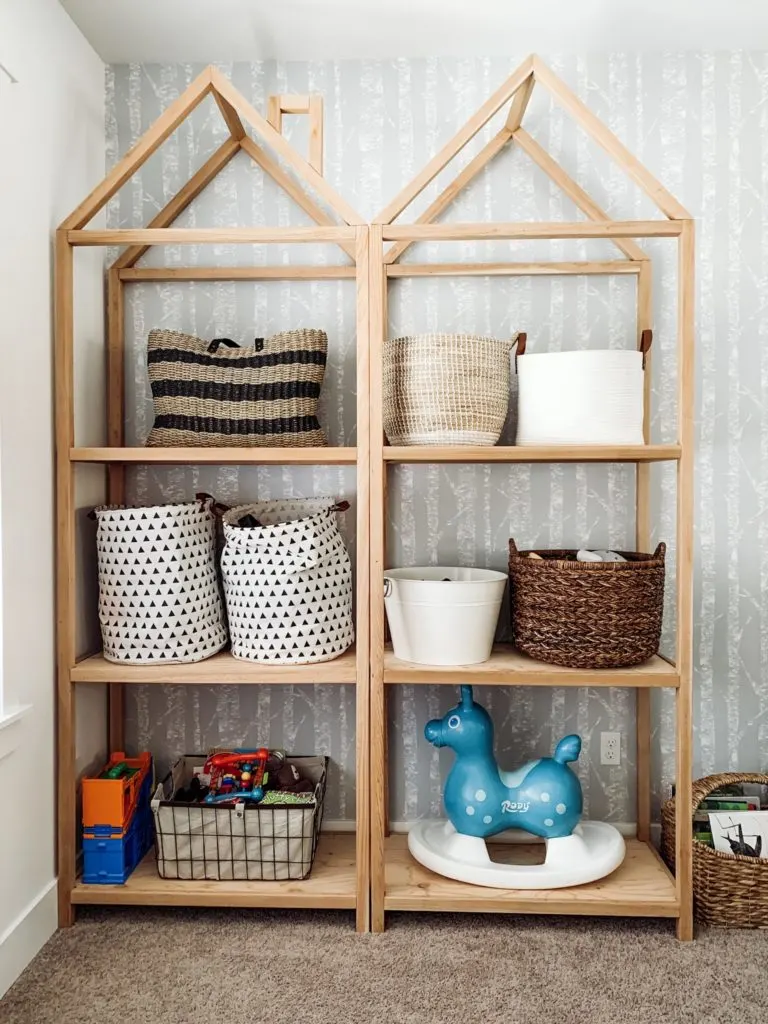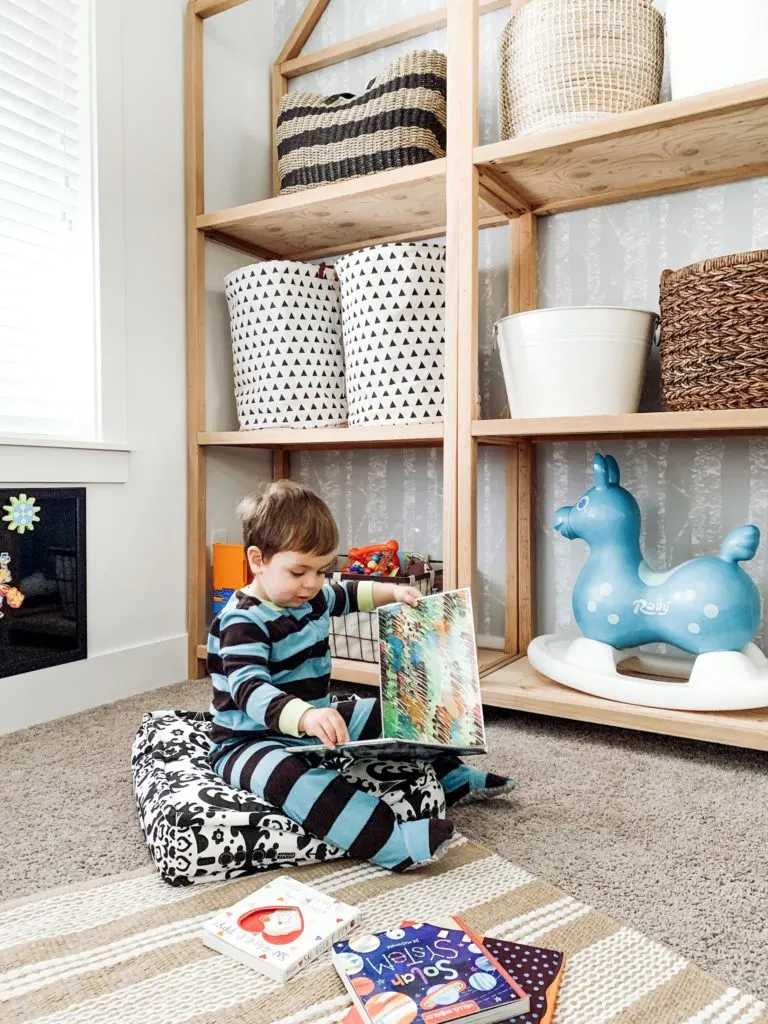 Shop here! There is no risk! This is one of the free return items on Amazon so you can order and see if it fits your space before fully committing.