With a stalk similar to celery, it's amazing to me that someone once thought to bake with rhubarb. But, they did, and boy am I thankful … rhubarb is such a sweet treat!
A dessert made from a vegetable? Yep! That's rhubarb!
If you've ever harvested rhubarb you know that it comes in mass quantities. I usually try to wash, prep, and freeze a bunch of it and then I have diced rhubarb bites ready to go for all sorts of baking.
This recipe calls for 4 cups of rhubarb and I just love that my kids never once think they're gobbling down a baked veggie. In fact, sometimes I toss in another cup or two without increasing the sugar. It still tastes wonderful!
Enjoy this sweetly tart and doughy cobbler with a scoop of ice cream (something with a caramel swirl pairs fabulously) and a cup of coffee anytime this summer, you won't be mad about it!
Ingredients
4 cups (or more!) of rhubarb, cut into bite-size pieces
1 cup white sugar
1/2 cup brown sugar
1/4 teaspoon salt
2 tablespoons lemon juice
1/2 teaspoon almond extract (very delicious!)
2 tablespoons sugar
1 tablespoon baking powder
1/4 cup shortening
1/4 cup butter
1/2 cup cream
1 egg
Preheat the oven to 400 degrees.
In a large mixing bowl, toss rhubarb, sugars, salt, lemon juice, and almond extract. Set aside.
In another bowl blend dry ingredients – flour, 2 tablespoons sugar, and baking powder. Cut in the shortening and butter. Add the milk and egg and stir to create the cobbler dough.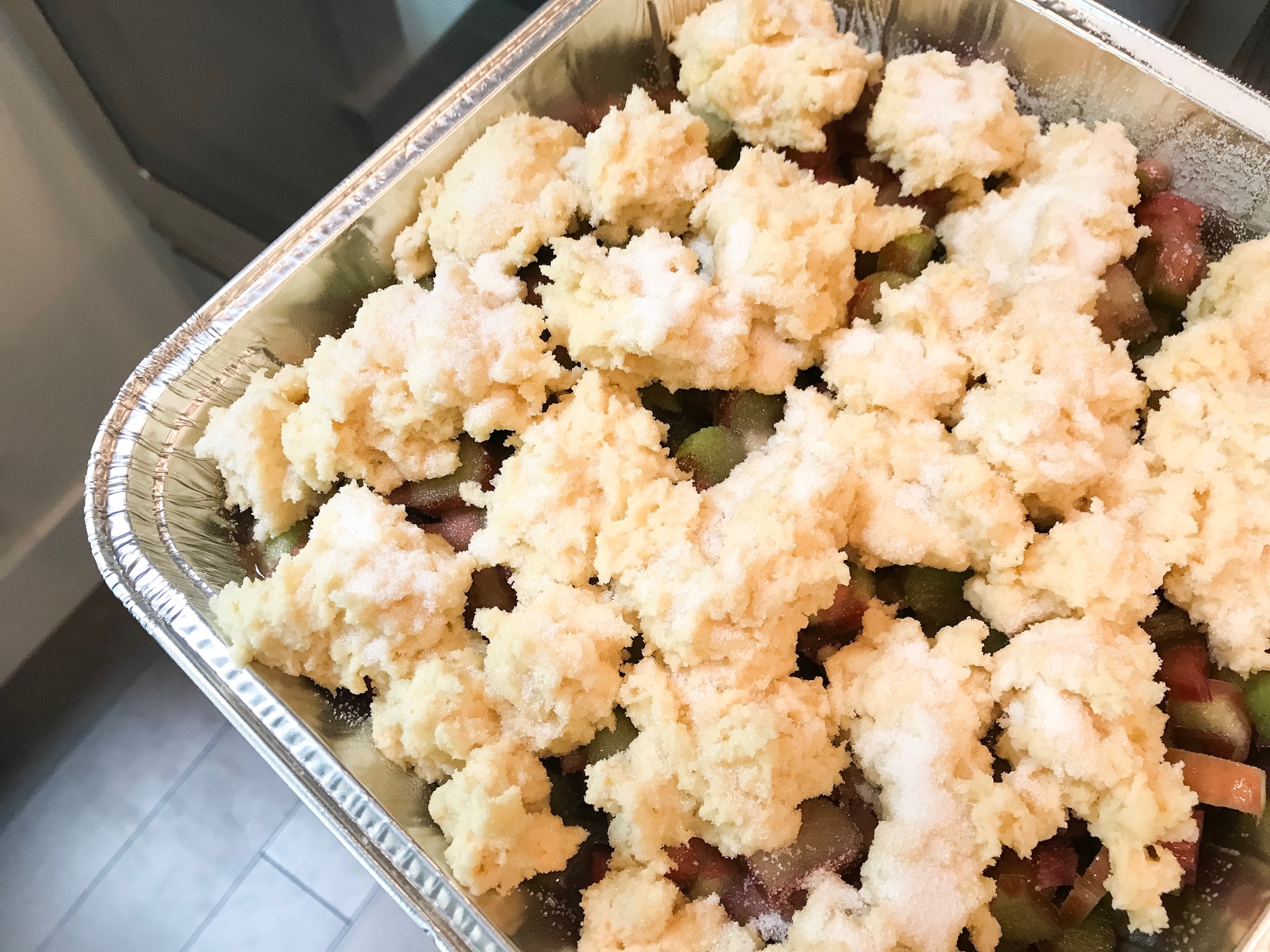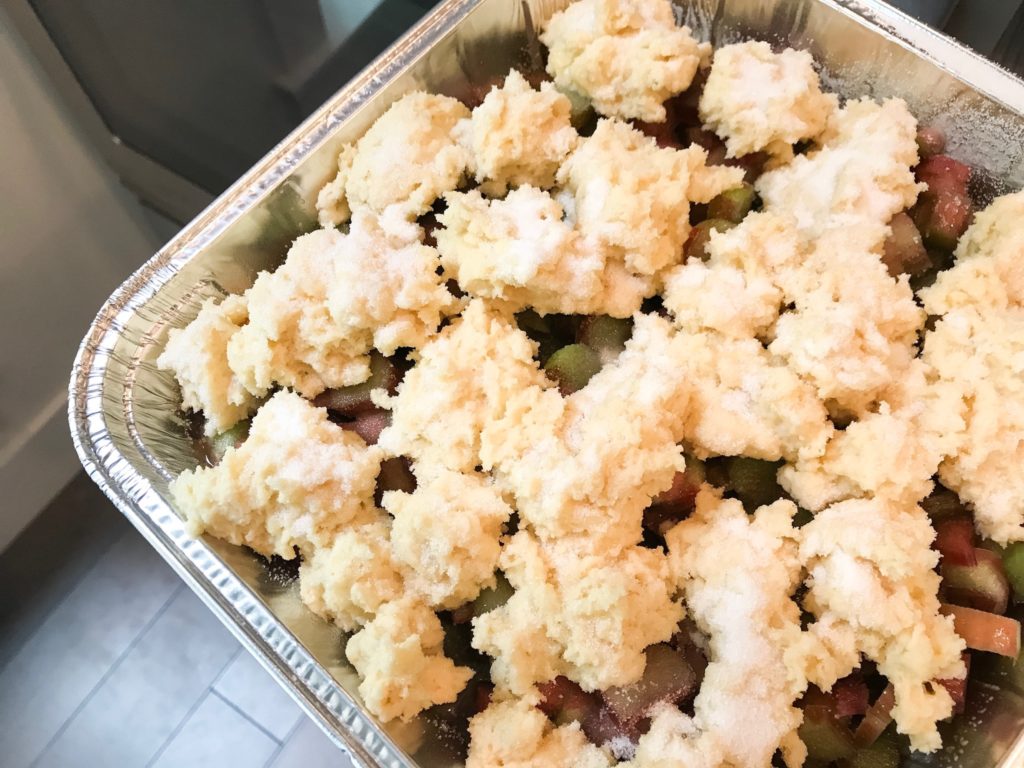 Grease or butter a 9×9 baking dish and pour rhubarb mixture onto the bottom – use a spatula to scoop out all the liquid. Rally the kids to come and, with clean hands, show them how to scoop blobs of cobbler dough and drop it on top of the rhubarb.
Bake for 30 minutes or until bubbly and golden.