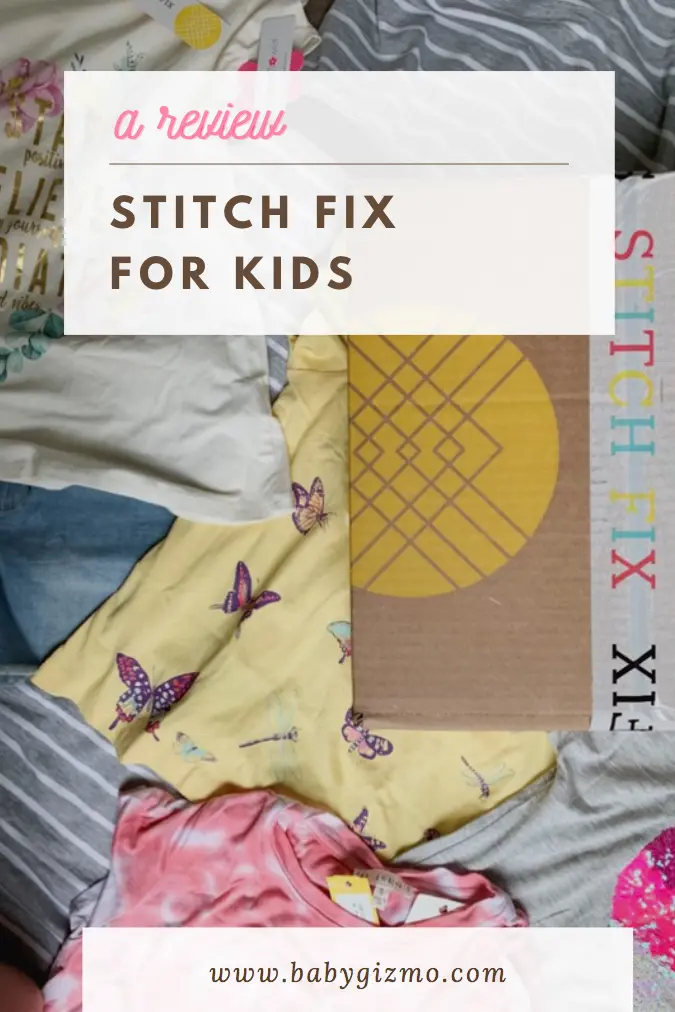 Since 2012, I've been a Stitch Fix girl. I just love the surprise, the curation, and the quality of Stitch Fix. It really can't be beat (and yes, I've tried other services). Stitch Fix is especially awesome for those of us who struggle to make it to the mall for wardrobe essentials.
Recently, Stitchfix launched a kids program available in kids sizes 2T-14. YES! Now I really don't have to go to the mall! Everything we need can arrive on my doorstep!
Here's how Stitch Fix Kids works:
When you create a kid's account you first complete a style profile. You begin with basics like their height/weight and clothing/shoe sizes; you go on to share their favorite colors, hobbies, and styles. It's pretty much a "getting to know you" for your Stitch Fix stylist. The more you share and the more detailed you are the better they can send you a collection of items you and your child will love!
Next, you select your shipment date. Sometimes you can get one right away, other times it's a few weeks wait. So it's always best to plan ahead.
Then, you wait! A box arrives on your doorstep full of curated pieces. If you're familiar with the men's or women's line of Stitch Fix you'll be happy to hear that kid's fixes have quite a few more pieces (8-12 items) at a much lower price point.
You and your kids have three days to try everything on and decide what you want to keep.
Returns? Mail them back in the included pre-paid envelope. If you keep everything though you get 25% off the whole box!
Checkout is a simple online process.
Now, on the topic of price. To participate in Stitch Fix kids you pay a $20 styling fee, BUT that $20 is applied to anything you keep from your box. So, as long as you keep $20 worth, there is no risk.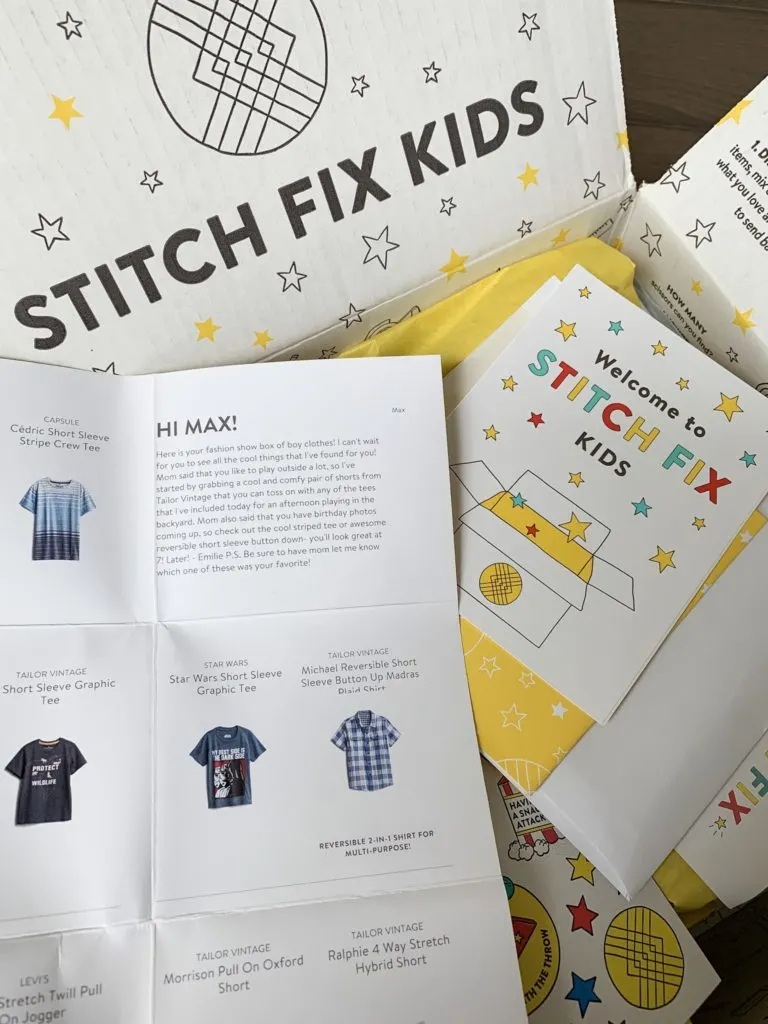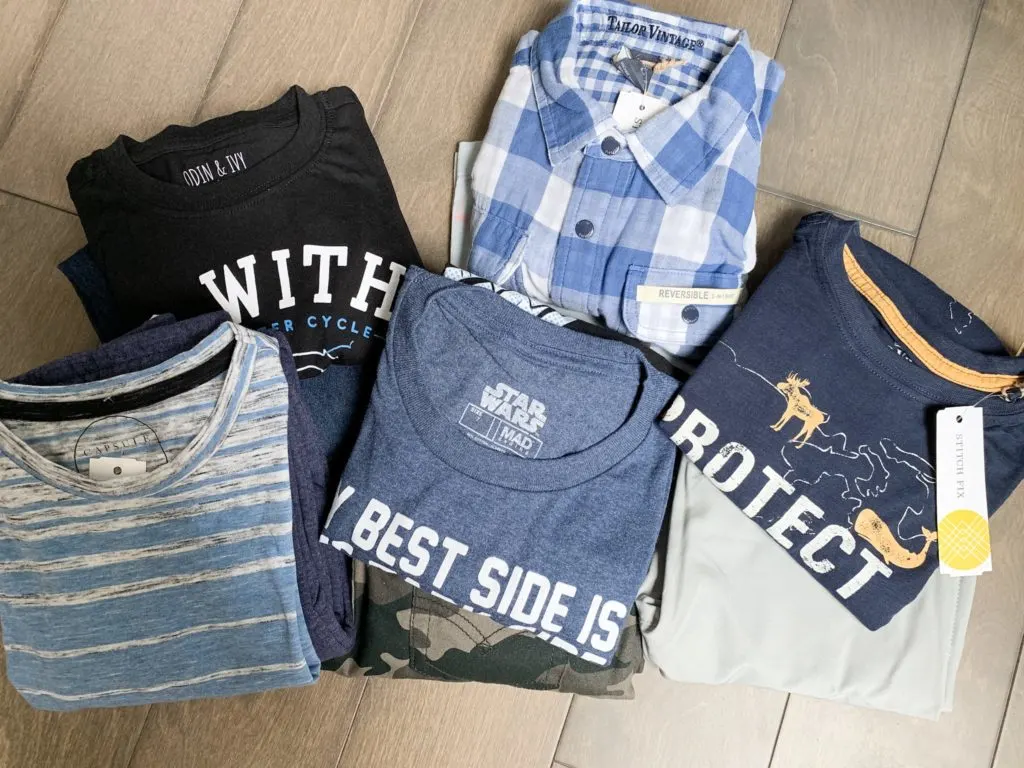 As far as clothing prices go, I requested budget options and our pieces ranged from $12 (t-shirts mostly) to $35 (fancier dress and high quality denim). Totally reasonable if you ask me!
My kids both loved the personalized note their stylist included in their fixes. It really showed that they took the time to find items they would truly love.
My daughter, who is almost nine, has already had two Stitch Fix boxes and she is anxious for her next one. I promised that we'd schedule another in honor of her birthday 🙂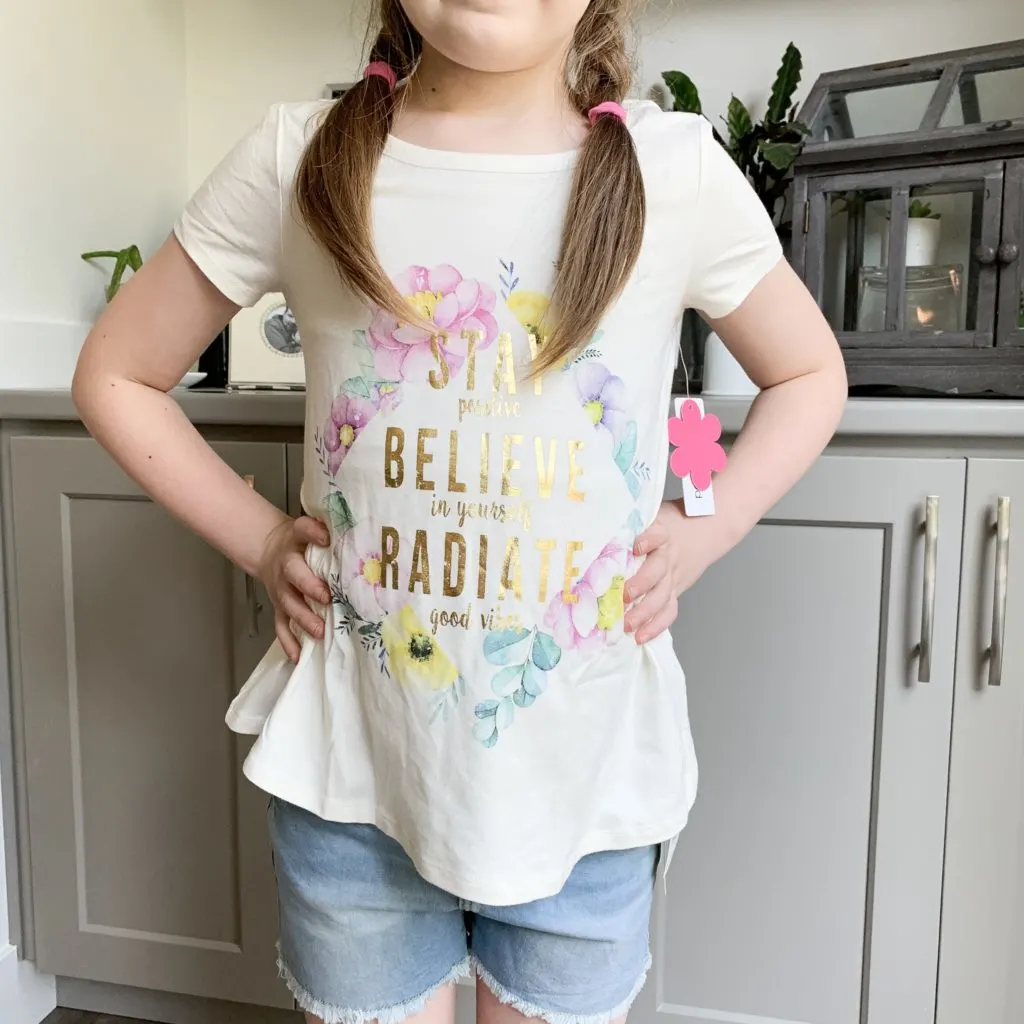 My son honestly didn't like trying on all the clothes (nothing new), but when he found the "Protect Wildlife" tee, he was thrilled that his stylist had found something so perfect for him. "How did they know?!? I AM a wildlife protector!!!" He promptly wore it the rest of the day and it has been frequently washed and worn ever since. A definite favorite! It was a hit at the zoo recently too!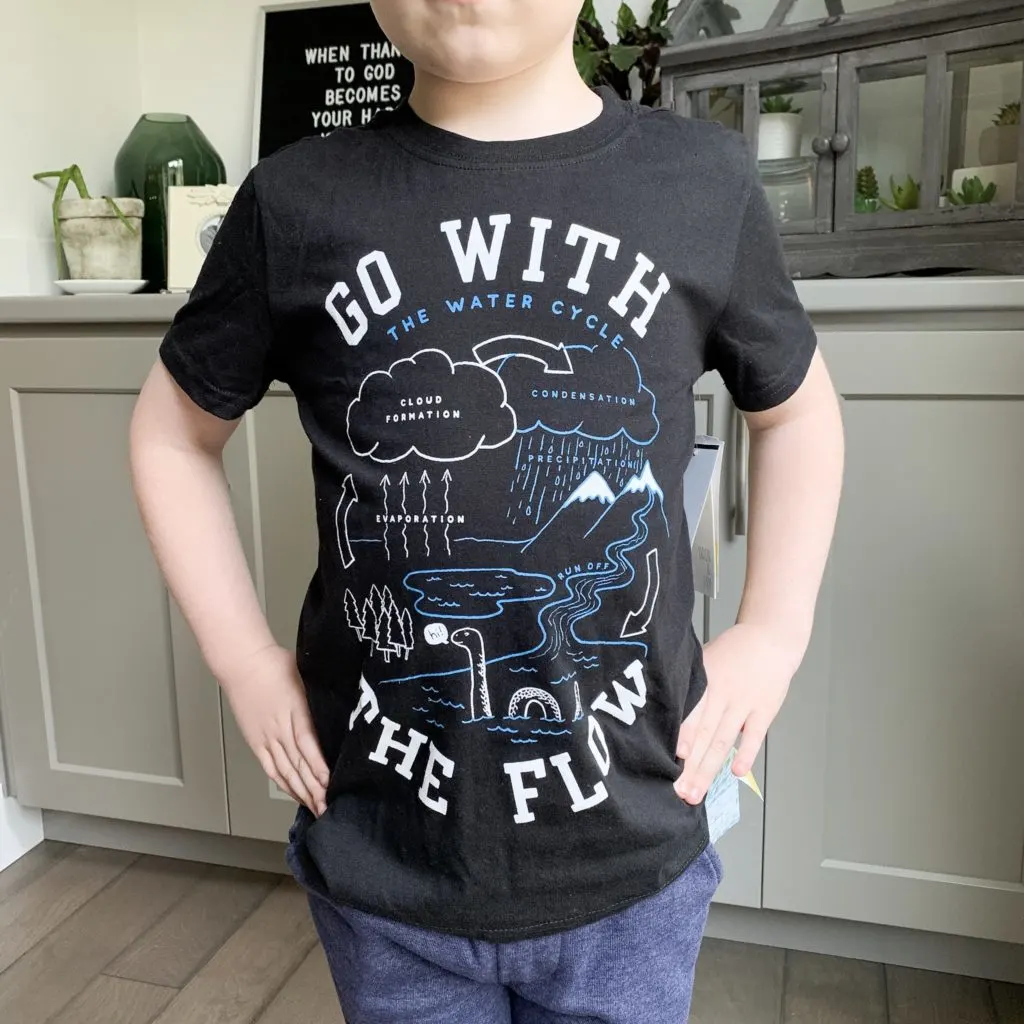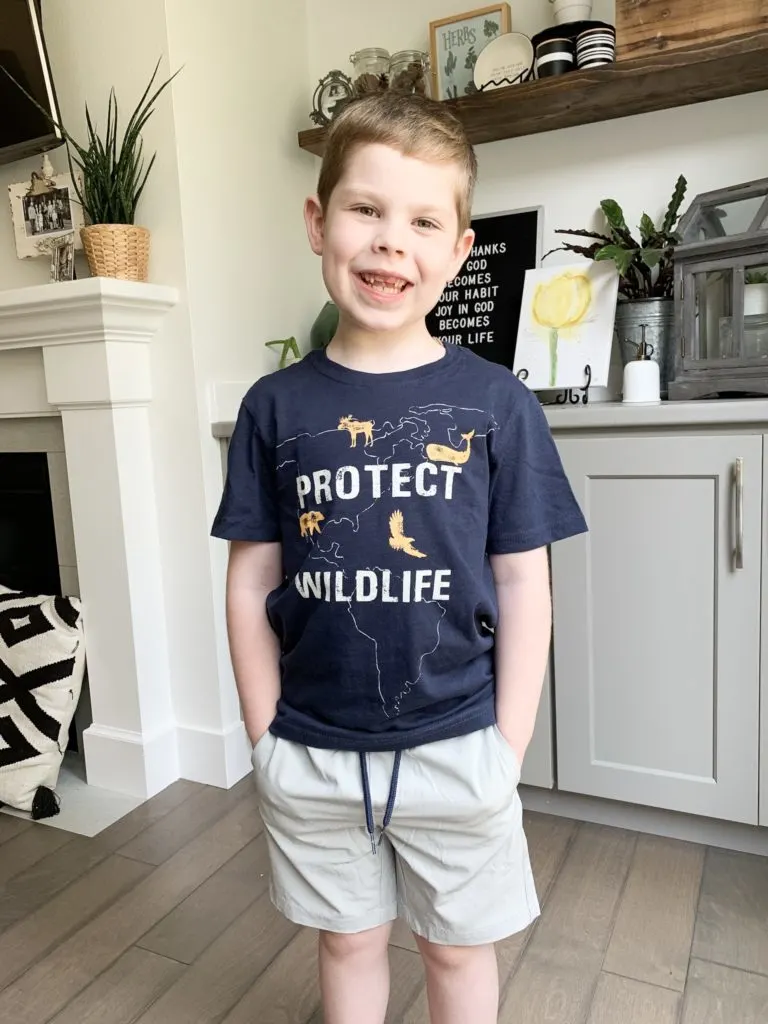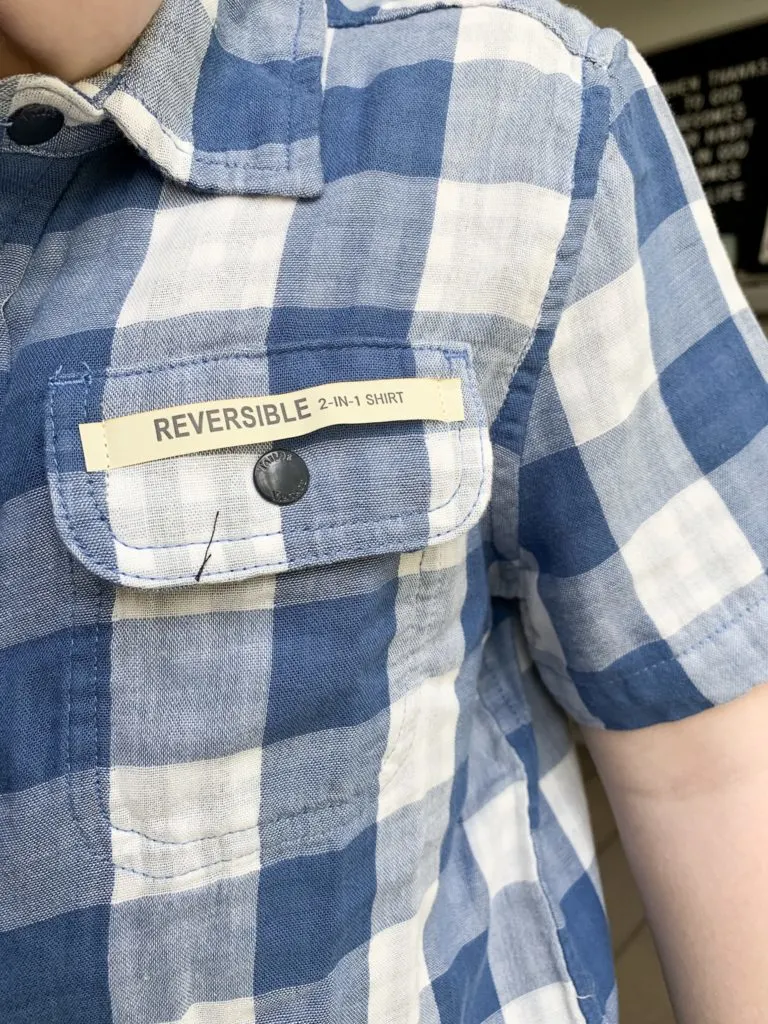 I was most impressed with Stitch Fix Kid's quality. These items are washing and wearing REALLY well. The pieces are unique too and very tailored to each child's interests. For example, we requested only very soft, elastic waist, but structured shorts and pants for my son – that's exactly what we got. We also said no sports themes as he is much more interested in science and the arts. Stitch Fix delivered – 100%. For my daughter I was able to specify that I didn't want any crop tops or short shorts and she was able to add that she would love anything with shimmer. And just like that, she got a gorgeous tee with gold metallic writing!
With back to school and seasons changing here soon, now is the perfect time to give Stitch Fix Kids a try! You can begin your child's style profile here!
This post is not sponsored by Stitch Fix, we ordered these fixes all on our own accord. Affiliate links are included.