Last week, we took a 9-day cruise to the Southern Caribbean on the Royal Caribbean Vision of the Seas ship. We traveled with grandparents, an aunt, uncle, two-year-old cousin and my three children who are ages 6, 8 and 10 years old. Today, is Day 2 of our Royal Caribbean coverage and we are tackling the Adventure Ocean Kids Program! (NOTE: This was not one of the newer Royal ships that feature the Dreamworks Experience.)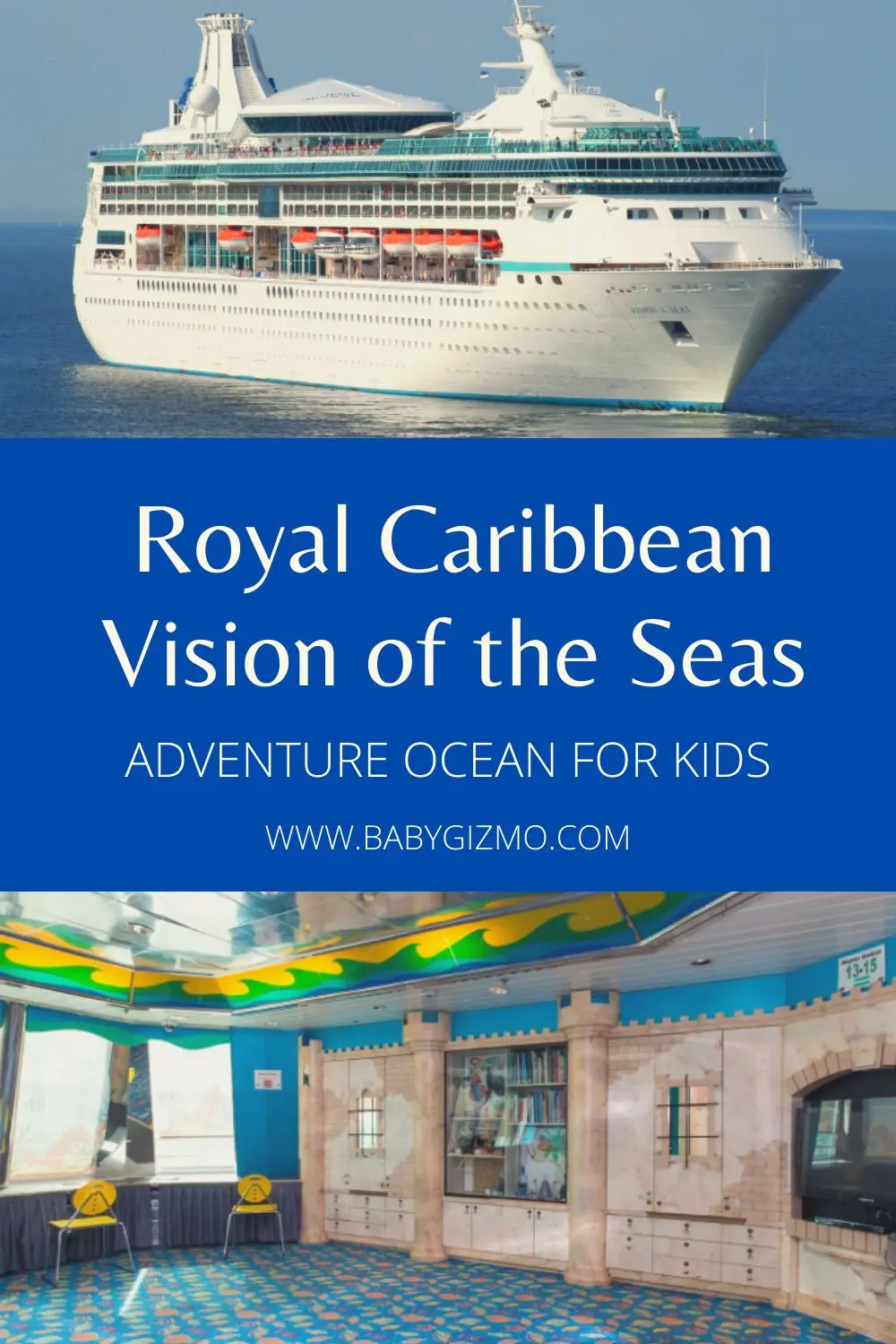 Royal Caribbean Adventure Ocean Tour
Royal Caribbean has a fantastic program for kids ages 6 months-17 years old. The Adventure Ocean Youth Program is broken up into three groups: Royal Babies and Tots Nursery (6 months – 36 months), Adventure Ocean (3-11 years old) and Teens (12-17 years old).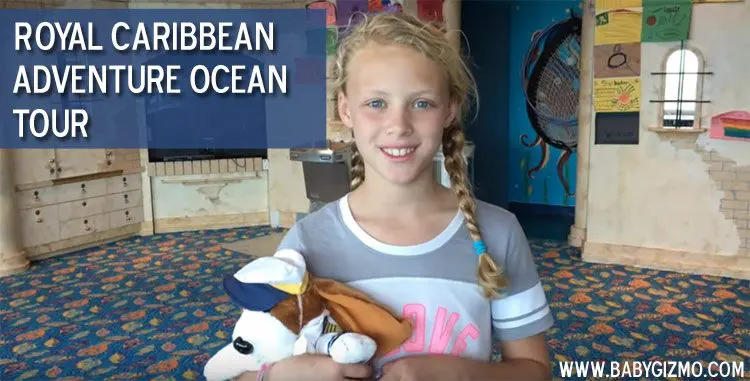 Royal Babies and Tots
The littlest sailors (ages 6-36 months) are cared for by trained childcare professionals who will change diapers, play, and feed your child in a room dedicated to this age. Unlike the older kids' programs, which are included in the price of their cruise, the nursery is like babysitting and there is an hourly fee of $6 in the daytime and $8 during the evening.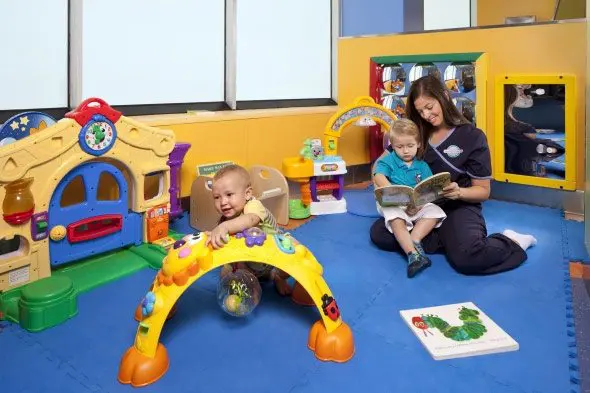 Royal Caribbean Adventure Ocean
This is the most popular program for Royal Caribbean dedicated to kids ages 3-11 who are 100% toilet trained and diaper and pull-up free. We really think this age range is the sweet spot for kids enjoying the Royal Caribbean kids' program. Since that is a very large age range, Adventure Ocean is broken down even further to Aquanauts (age 3-5), Explorers (ages 6-8) and Voyagers (ages 9-11). This interactive program features activities designed just for their age group.
Since we were on an older boat (Vision of the Seas), and there weren't as many kids as on other cruises we've sailed on, the Explorers and Voyagers were combined in activities for the entire week. Other cruises will probably keep them separate as they will have more kids aboard.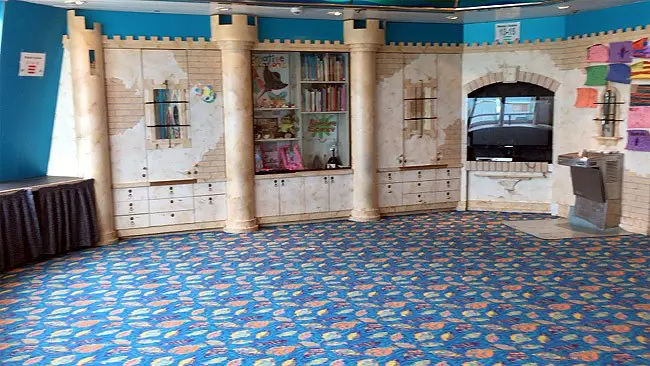 All three of my kids participated in this program off and on throughout the cruise and they loved it. They loved the games, activities, crafts and just hanging out with other kids their age.
This program is a drop-in type of situation that you can drop the kids off anytime that the center is open. Times vary from day to day depending on if it is a sea day or port day. Some days they stay open all day long and have the option to take the kids to lunch and dinner and other days the program closes for a couple hours over mealtime.
There is also "After Hours" that start after 10pm that require an extra hourly charge.
Just for Teens
We didn't have any teens traveling with us to try out this program but what we do know is that the "Royal Caribbean teen program isn't some structured set of classes or rules – these "almost adults" deserve a vacation all their own. So we give them the freedom they deserve to join pre-planned events throughout the day or simply hang out in teen-only spaces – with Adventure Ocean staff that keep the good times coming."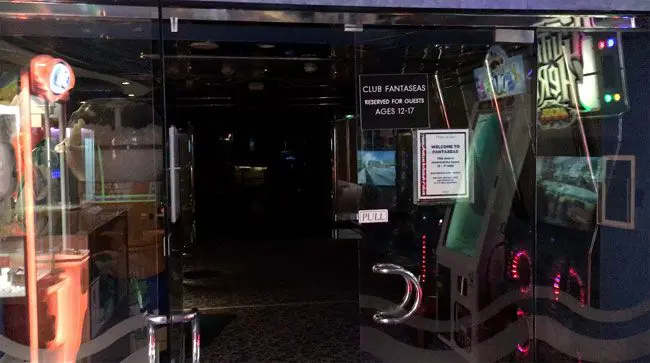 To take a peek inside the Adventure Ocean watch our Baby Gizmo video below as our Junior Gizmo gals gives you a tour.
Adventure Ocean Kids Program Video Tour
For more information on Royal Caribbean, visit www.royalcaribbean.com.
FAQs
Is Royal Caribbean Adventure Ocean free?
Yes and no. Adventure Ocean is included (free!) with your cruise up until 10pm. After 10pm, there is an additional cost for Adventure Ocean.
How old is considered a child on Royal Caribbean?
Kid's pricing is valid for children 12 and under. Infants ages 3 and under will be free of charge.
How old does a baby need to be to sail on Royal Caribbean?
6 months old. Royal Caribbean requires infants be at least 6 months old as of the first day of the cruise to be able to go on a Royal Caribbean cruise.
*Disclosure: This was not a press trip or a sponsored trip. It was just a family trip that we decided to take and share with you.