If you are looking for something festive for your holiday table to remind the kids the reason for the season and what they are thankful for, this Snowflake Thankful Flowers craft is easy to do and kids love it. It's as easy as making "Paint Chip Flowers" out of blue paint chips (which the kids think look like snowflakes!) and creating a bouquet.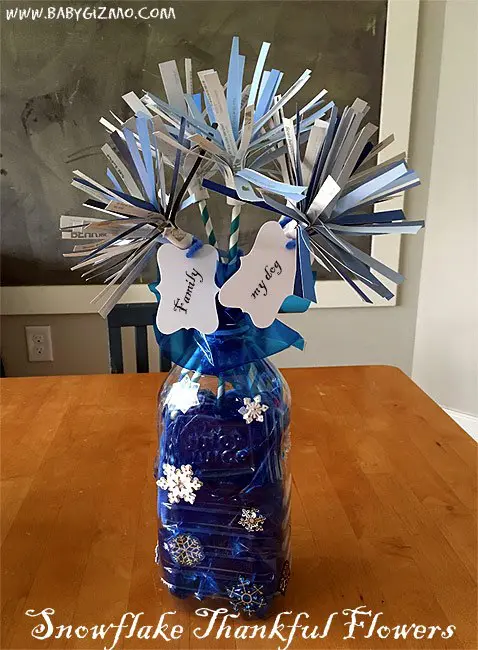 What you need:
Juicy Juice Container
Various Blue Paint Chip Papers (you'll need 2 per flower)
Snowflake stickers
tape
tags
blue and white paper straws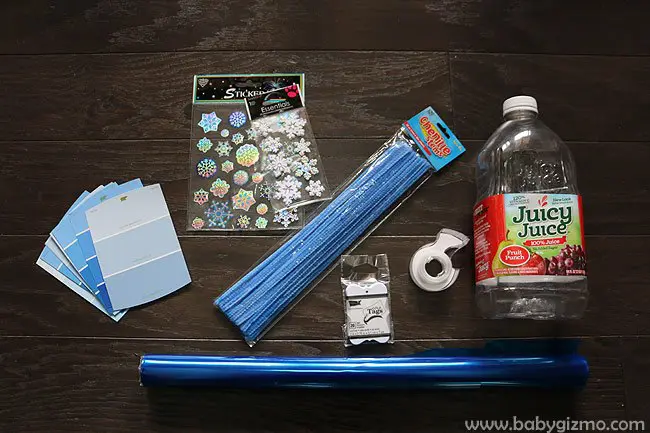 How to Make Snowflake Thankful Flowers:
Start by taping two blue paint chip sheets together. You just need some small piece of tape at the bottom. (Since we used Behr paint chip papers, they are a little shorter so that is why we taped two together. If you can find the longer ones, you may only need one per flower.) Then with a scissors cut the paint into fringe until it looks like a comb.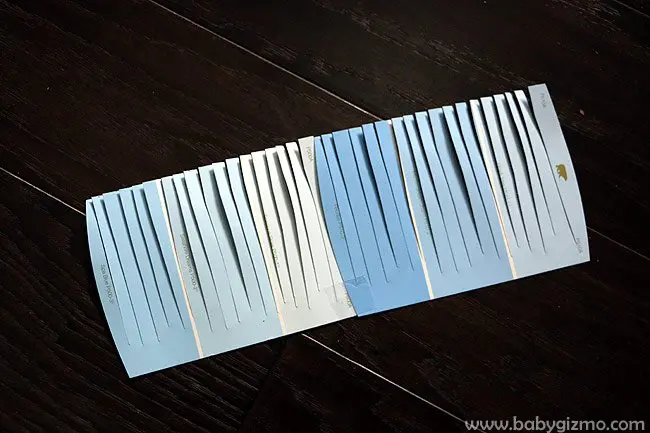 Tape one blue pipe cleaner to the far left corner with the color facing up.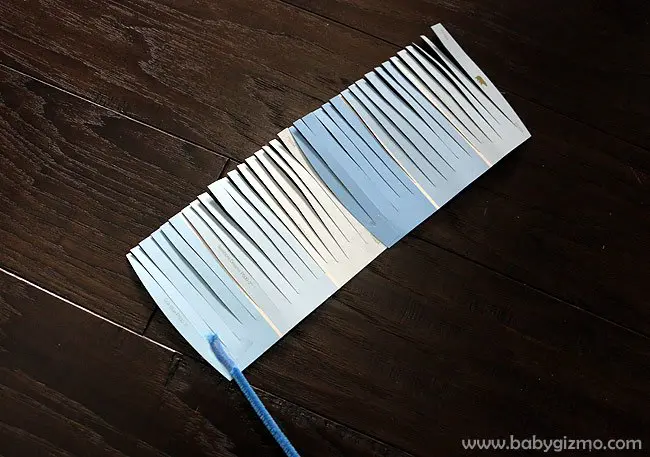 Starting at the pipe cleaner corner, roll the paint chip tightly and secure with another piece of tape.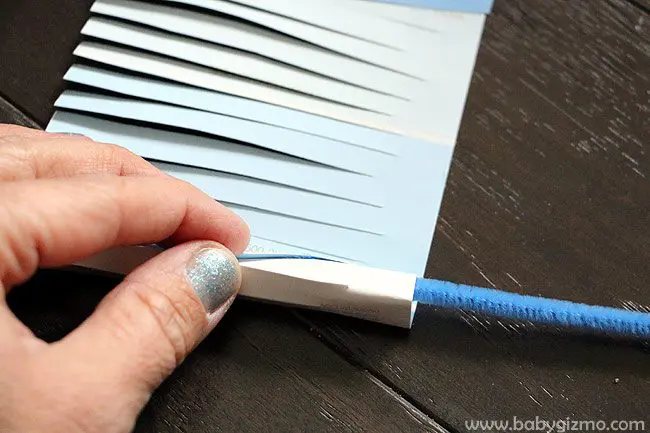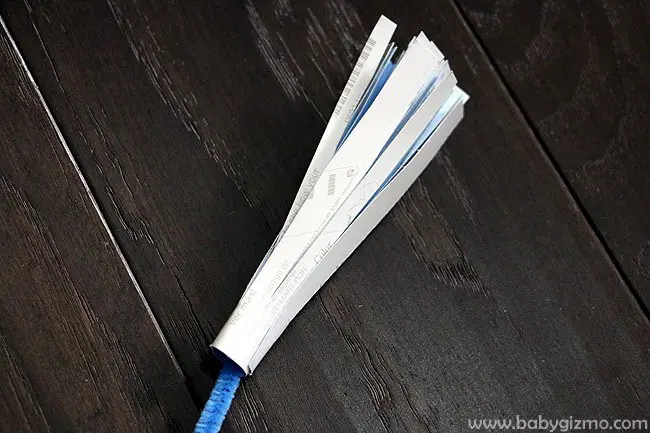 Open up the "snowflake flower" by carefully bending down the flower "petals". To keep the pipe cleaner from bending over in the vase, slide the pipe cleaner threw a fun paper straw to give it some support. We found blue and white straws at Target a while back. Repeat to make as many flowers as you'd like.
With another piece of pipe cleaner (about 2 inches) attach a tag to each flower.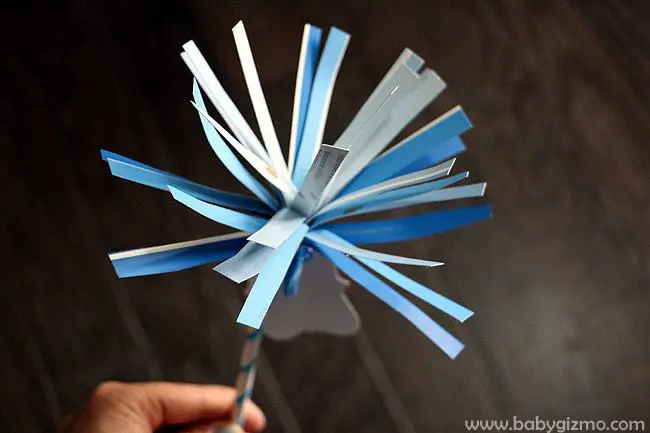 Next, stuff some blue cellphone into your empty, clean, dry Juicy Juice container which will act as the vase. Decorate the vase with snowflake stickers. Slide the snowflake flowers into the vase.
This makes a great centerpiece for a kids' holiday table! Just make sure you encourage all your holiday guests to write things they are thankful for on the hanging tags.
That's it! Easy-peasy and the kids can even make this craft!!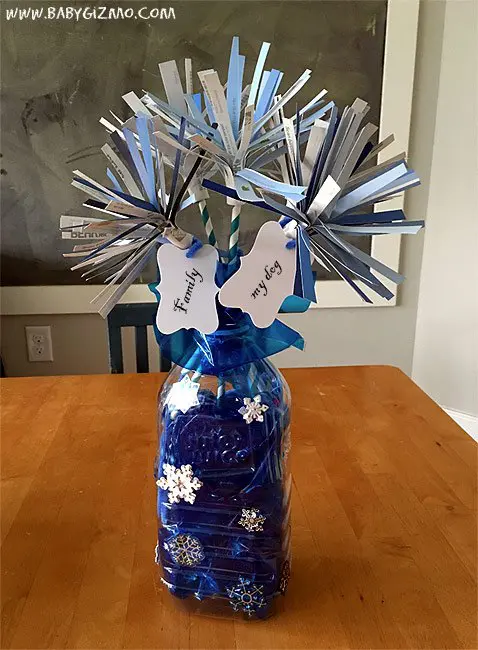 MORE HOLIDAY CRAFTS