Safe Sleep Tips for Baby

Did you know that September is Baby Safety Month? This month-long event, sponsored annually by the Juvenile Products Manufacturers Association (JPMA), increases consumer awareness of baby safety issues and the safe selection and use of baby products.
As parents, nothing is more important to us than the safety of our babies. While there are all types of places and situations in and outside of the home that you have to be aware of to keep your baby safe, safe sleep ranks at the top of every parent's list of worries. With SIDS (Sudden Infant Death Syndrome) being the leading cause of death in infants between 1 month and 1 year of age, parents need to be aware of safer ways to have their baby sleep. Each year, about 4,000 infants die unexpectedly during sleep time, from SIDS, accidental suffocation, or unknown causes. By providing infants with a safe sleep environment it is possible to help reduce the risk of SIDS.
For the past 40 years MAM's top priority has been the development of products for the well-being, safety and health of babies that make life easier for parents and allow them to focus on the joy of family. The following below are some recommendations from MAM to help you and your baby rest easier at night.
Always place baby to sleep on their backs. Because babies sleeping on their sides are more likely to accidentally roll onto their stomach, the side position is just as dangerous as the stomach position.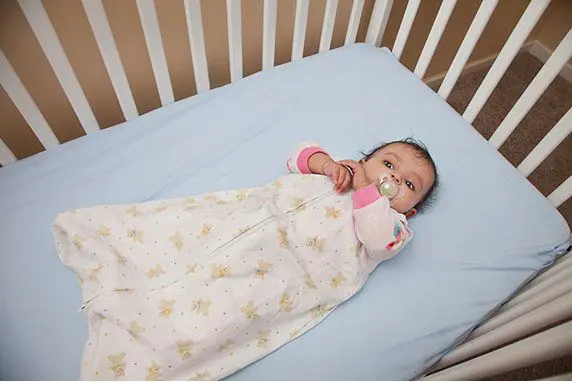 Consider pacifier usage when placing baby down for sleep and remember that the pacifier may not be reinserted once the infant falls asleep. Pacifier use is shown to reduce the risk of SIDS. MAM supports the American Academy of Pediatrics (AAP) published guidelines for pacifier usage. In addition, MAM recommends before placing a pacifier in baby's mouth, check to see if there is any damage for signs of weakness. Pull the pacifier nipple in all directions and throw away the pacifier at the first sign of damage or weakness. Pay extra attention to your child's pacifier as teeth emerge, which can occur as early as 1 month. Replace pacifiers frequently – every 1 to 2 months. See more at www.mambaby.com.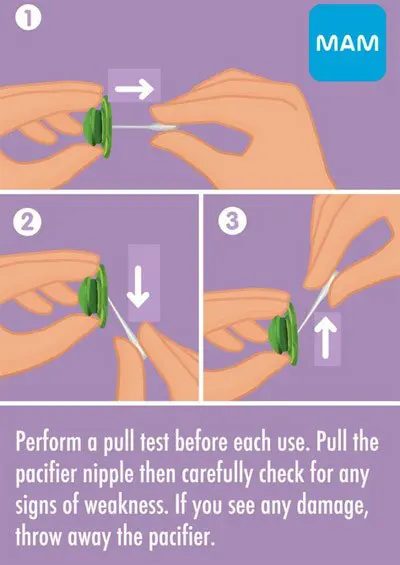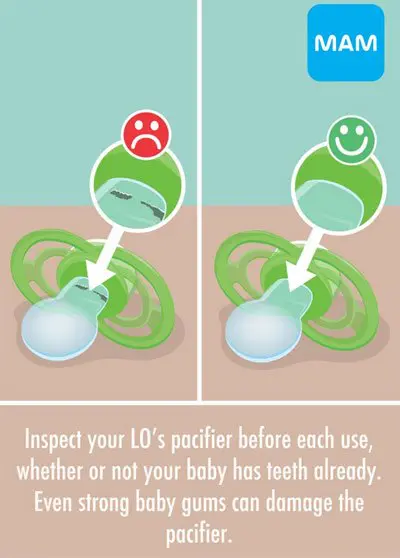 Avoid letting baby get too hot. The baby could be too hot if you notice sweating, damp hair, flushed cheeks, heat rash, and rapid breathing. One of the best ways to ensure your baby can regulate their body temperature while they're asleep is to dress them in natural fibers, like cotton, bamboo and merino. ergoPouch swaddles, wearable sleep bags and suits are a great choice when it comes to correctly dressing your baby for sleep as the entire range is made from natural fibers with tog (warmth) ratings to suit every temperature and season. If you choose the correct, tog-rated swaddle or wearable sleep bag/suit, your baby won't require blankets which can place them at risk of SIDS. Set the room temperature in a range too that is comfortable for a lightly clothed adult.
Make certain baby is sleeping safely in a crib that meets the latest U.S. Consumer Product Safety Commission (CPSC) standards. Ensure that nothing in your nursery including the paint and furnishings contains harmful chemicals or toxins. Micuna offers a collection of safe and stylish cribs made of sustainable materials like solid Beech Wood from sustainable forests. Place the crib away from windows, where direct sunlight and drafts can make your baby uncomfortable. Keep baby's crib or bassinet away from blinds or drapery, which are strangulation hazards.
Place baby on a firm mattress, covered by a fitted sheet that meets current safety standards.
One of the most important purchases for your nursery is the crib mattress, as a newborn can sleep up to 16 hours per day! Look for a breathable crib mattress designed for baby's health, safety and comfort such as the Newton Baby Wovenaire Crib Mattress which is Greenguard Gold Certified.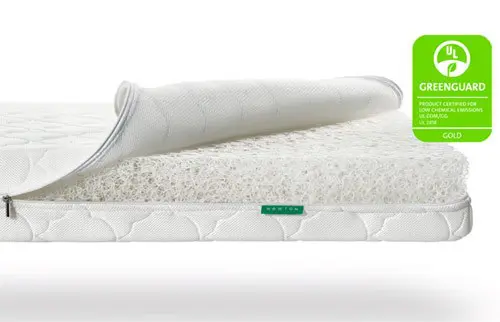 Remove all soft objects from the crib, including bumper pads, blanket, pillows, & stuffed toys.
To help us out with sharing tips for #NationalBabySafetyMonth, please share these Safe Sleep Tips with your parent friends.

*Disclosure: This post is sponsored by MAM.