On a beautiful, spring day, my little family and I had the opportunity to visit SeaWorld San Diego during their Seven Seas Food Festival. My oldest is 3-years-old, and he'd never been to SeaWorld. Not only was it a special day for him, but it was a fabulous day for my taste buds as I took a culinary tour across the seven seas.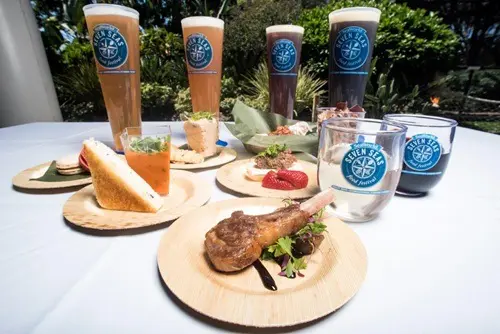 When we arrived, we joined the many other families unloading and preparing in the parking lot. Of course, my twins both had huge diaper blow outs just as we were pulling them out of their car seats. Luckily, SeaWorld San Diego has a number of garbage cans conveniently placed throughout the parking lot (I'm sure, for desperate parents like myself). We quickly wiped the girls down, disposed of all offending diapers and wipes, re-dressed them, and set on our way.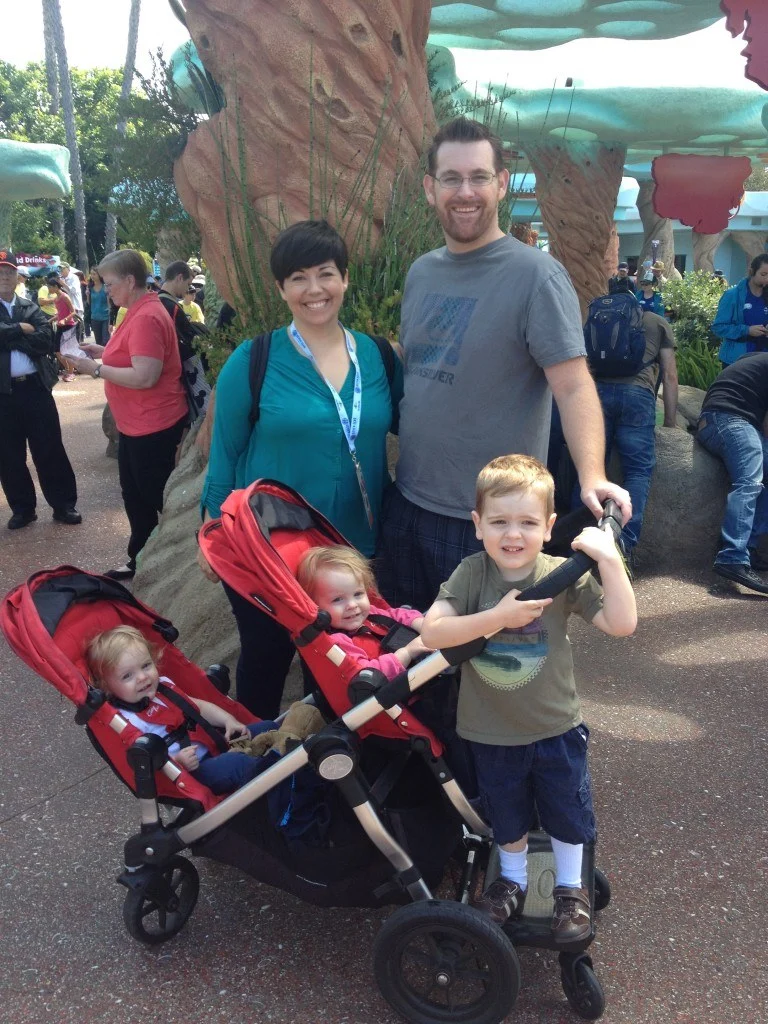 As we entered the park, we noticed a kiosk with hostesses answering questions about the Seven Seas Food Festival. They have several ticket options for the food festival stations spread throughout the park. For $20, you can purchase a Seven Seas Food Sampler which includes 5 courses of your choosing. For $40, you can purchase a Food & Drink Sampler which includes the 5 courses as well as 5 drinks of your choosing. The food festival includes a wide variety of highly rated wine and beer options, so the Food & Drink sampler is a great option for those who'd like to pair their culinary experience with complimentary beverages. For really adventurous foodies, there is a cashless wristband for purchase. Load as much money as you would like to your wristband, and just scan it at checkout when purchasing the dishes of your choosing.

My son was eager to experience and observe all the wildlife throughout the park. After purchasing my Seven Seas Food Festival tickets, we quickly proceeded to the tide pool area where they have crabs, sharks, and various other under water critters you can see and touch. This was such an exciting and interactive way to embark on our adventures.
With a preschooler and twin toddlers, we had to choose our time wisely, so we opted to immediately see one of Sea World's enthralling live shows. The Blue Horizons Dolphin show had my kids spell-bound with high-flying performers, high-diving swimmers, and high-flipping porpoises of every shape and size. Of course, the star of the show was the dolphins, and my son couldn't stop asking if he could swim with them, too. (They do offer a dolphin interaction program where you can actually swim with the dolphins, but he'll have to wait a few years for that.)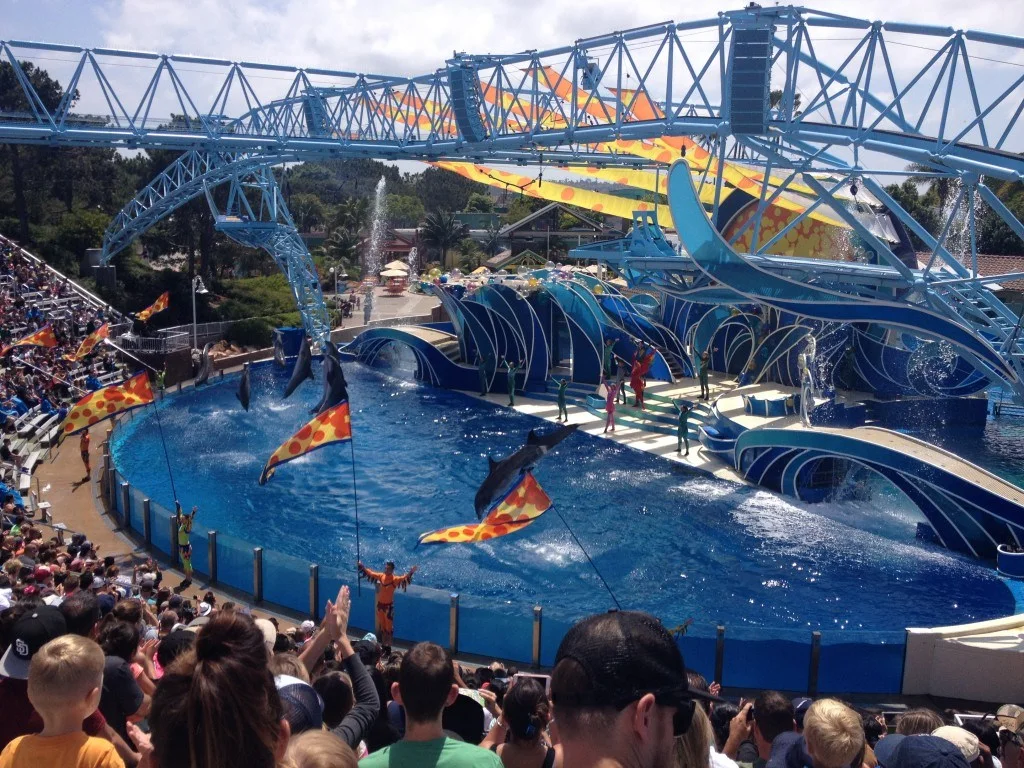 Next, we moved on to the Shark Encounter, which was a welcome change in temperature. One of the best things about SeaWorld is the coastal breeze outdoors, but also the mixture between indoor and outdoor exhibits. You can easily take a brake from the heat by walking through an interesting indoor exhibit and give your little ones some time in the cool of the shade.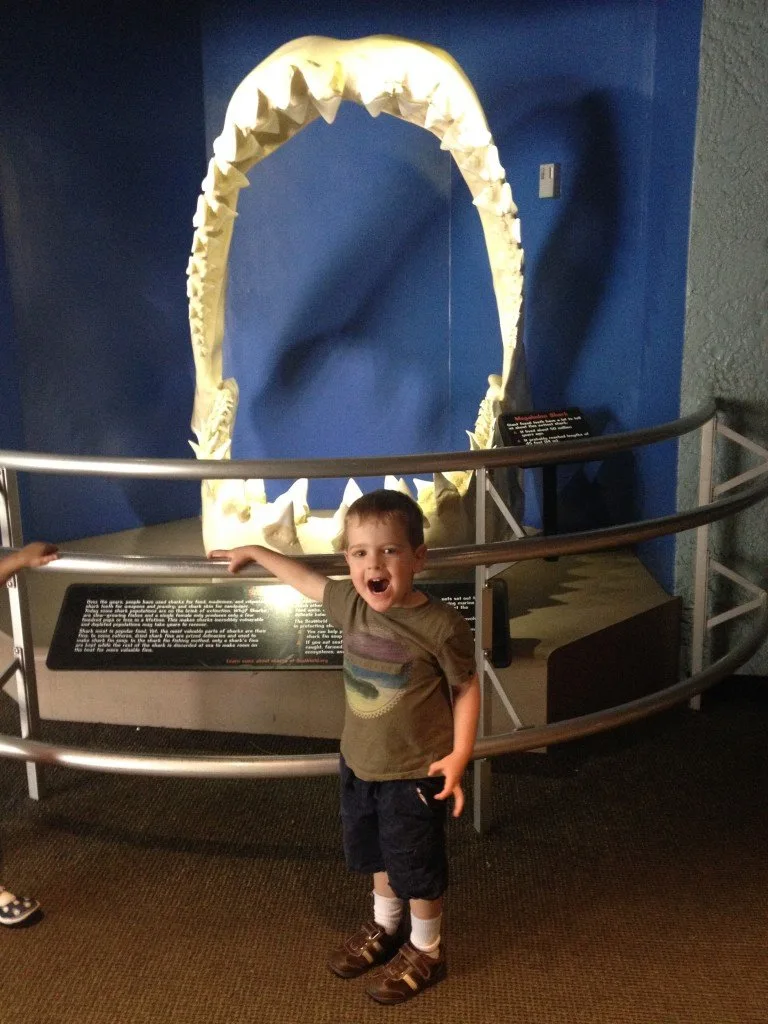 My three little ones were in awe of all the various fish and sharks they observed in the shark encounter. They especially enjoyed the underwater tunnel where we were able to observe the fish swimming above and around us.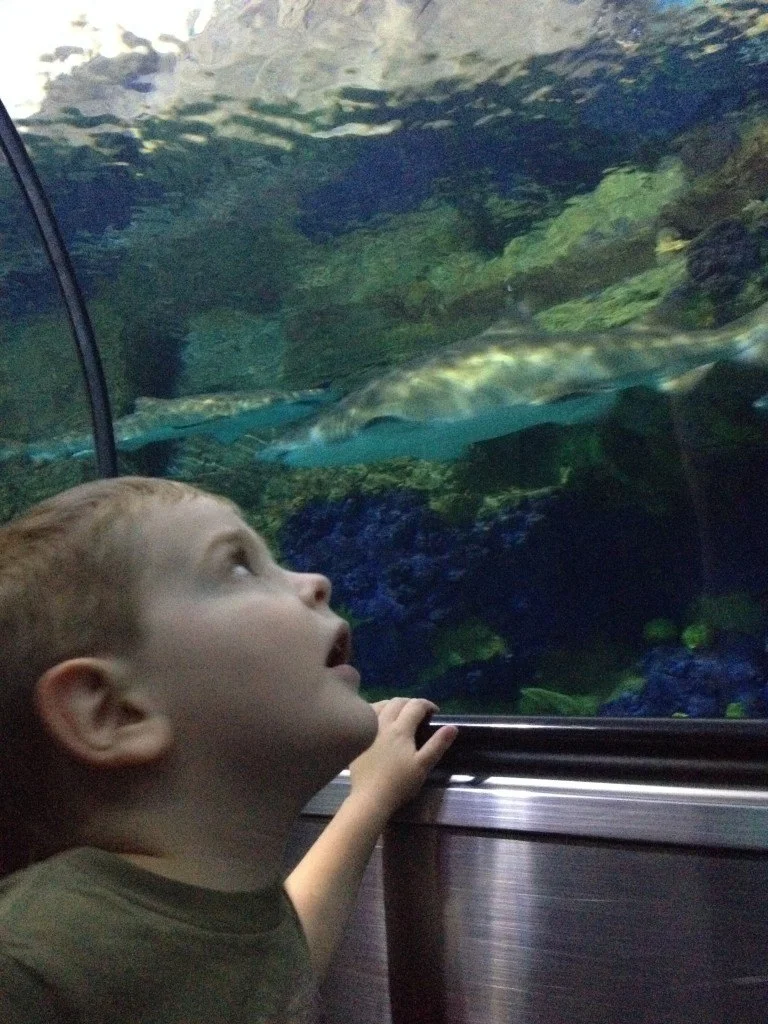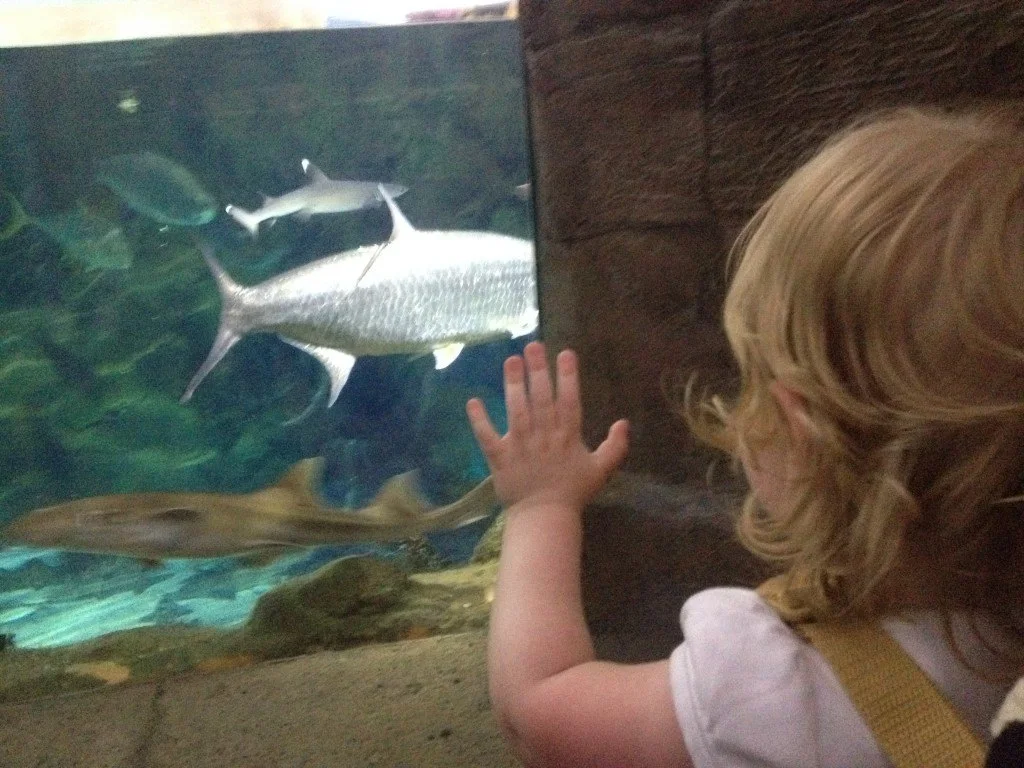 We were starting to get rather hungry, so we decided to put my Seven Seas Food Festival pass to good use. We stopped by the Caribbean Flavors kiosk, and I sampled the Coconut Curry Shrimp with Banana Leaf Steamed Rice. It was light and delicious, with a complex curry flavor and hint of sweet coconut.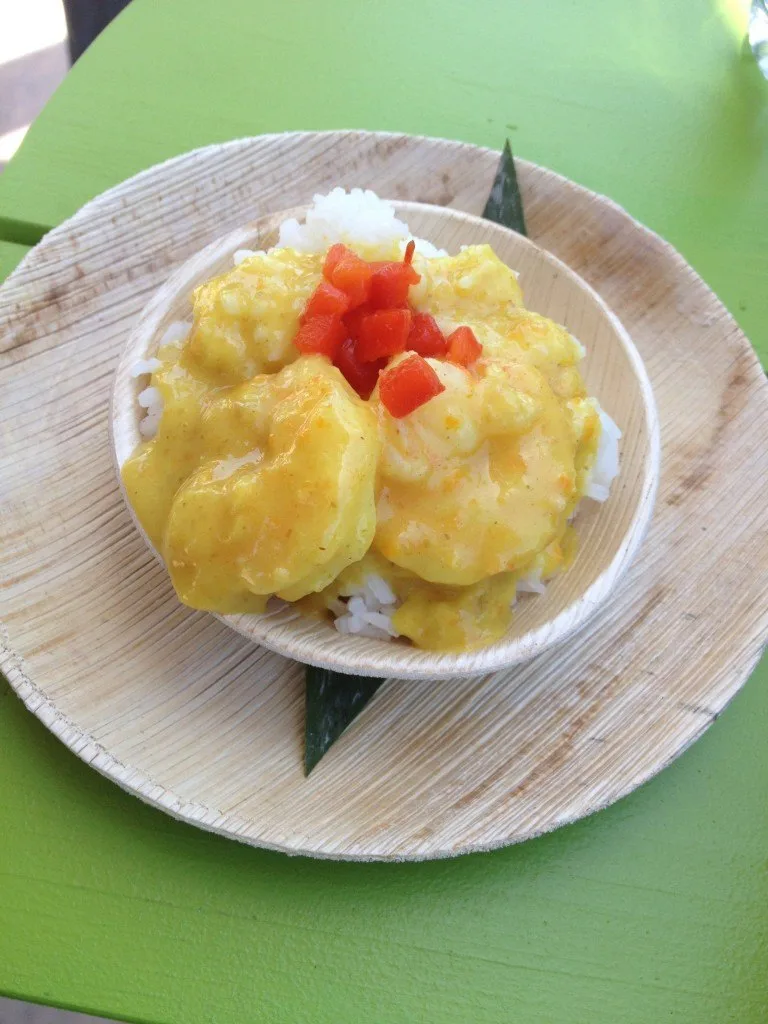 My anxious little traveler was urging us to move on to some rides, so we quickly ushered him to the Sesame Street Bay of Play. There are so many fabulous options for kids of all ages in this section of the park. Rides, games, even water play. We didn't bring our swim suits, so we skipped the wet options, but my little Elmo fan was quick to point out Elmo's Flying Fish and request a ride with his Auntie! His very first "roller coaster"!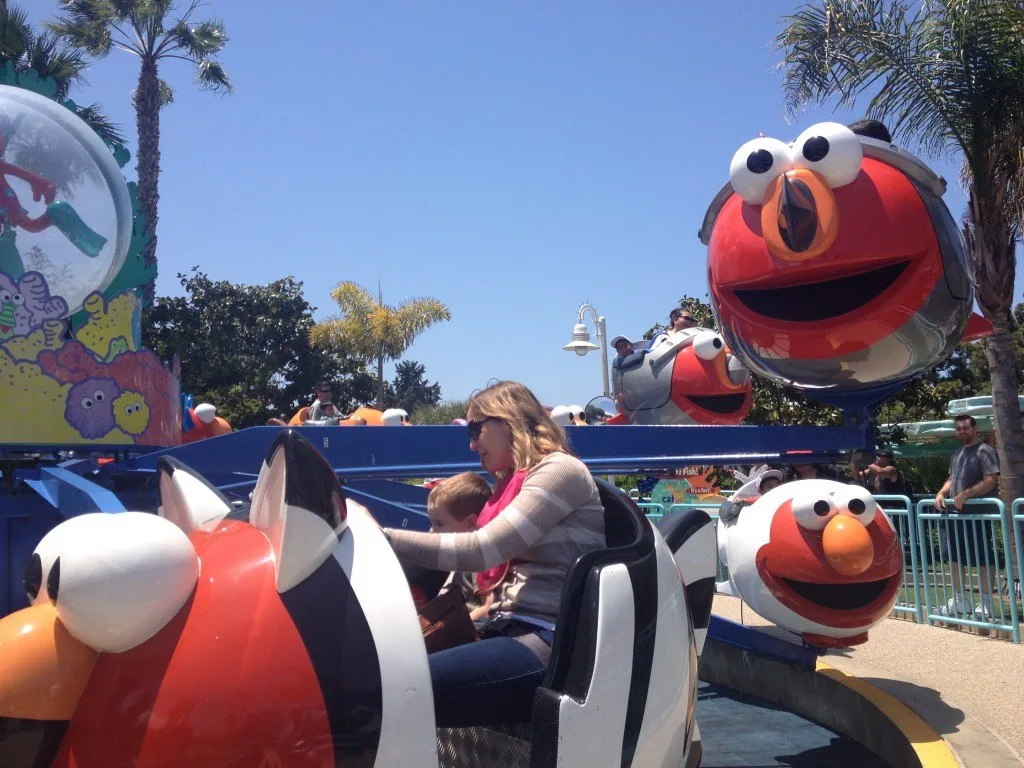 We all needed some more snacks and a little break, so we made our way to the California Sound Stage to check out all the California Flavors in that section of the park. I would highly recommend a lengthy stop at the California Sound Stage for some shady seating, awesome music, and delectable delights. There are 3 separate food stations: California Farm Flavors, California Ocean Flavors, and California Gastro Pub, for you to choose from, not to mention the beer and wine options as well. We sampled the Locally Grown Fingerling Potatoes with Bacon, Fresh Pico, and Crema Sauce, as well as the Fresh Berry Tart. I have to say the potatoes was the best dish I had all day. The combination of spicy pico, salty bacon, hearty potato, and cooling crema was amazing.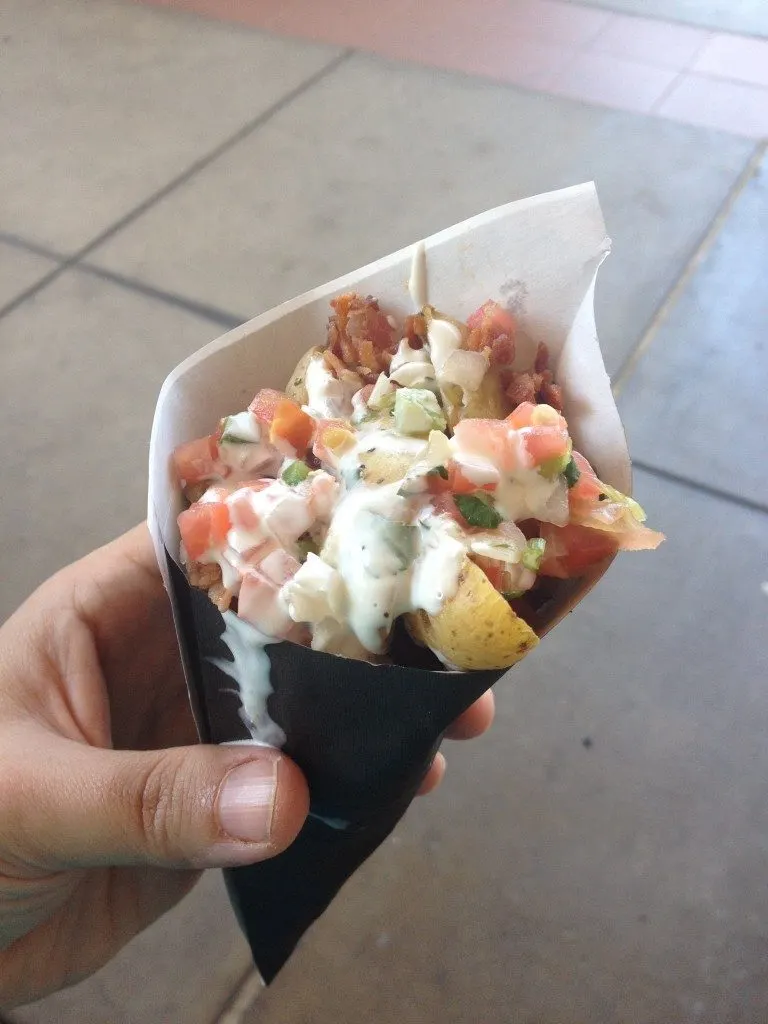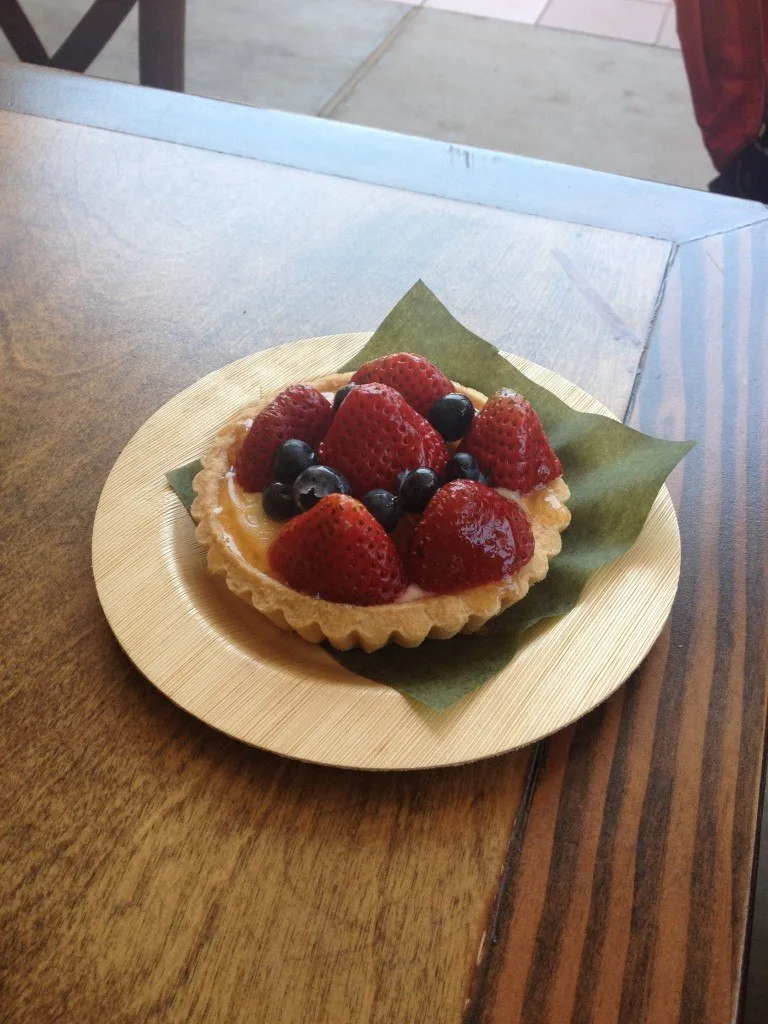 We decided to do a quick visit to the Penguin Encounter before calling it a day. My kids absolutely loved watching the penguins swim and play, and my husband and I love the French Cafe Flavors located right outside. The Nutella Crepes and Bacon Waffle Stick were a perfect sweet compliment to our sweet family memories.
The SeaWorld San Diego Seven Seas Food Festival is every weekend in May. It includes menus including Fresh, Caribbean, Mediterranean, Asian, Latin America, and California flavors. Go to the Sea World Website for more details including menus and ticket prices. Make sure to check it out!