I am so excited to talk about one of my favorite topics today: Disneyland! I frequent Disneyland weekly, so this means I have some secret, super special tips for you to make your next trip that much better and easier!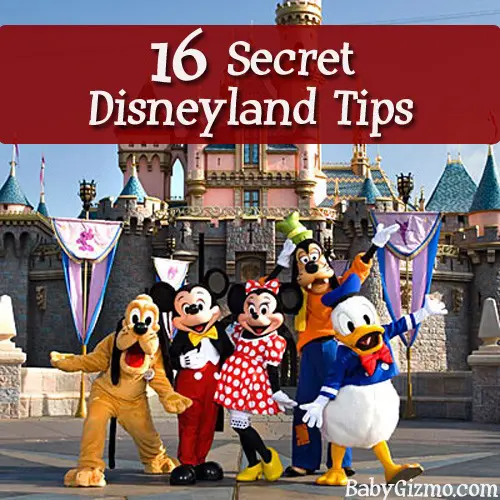 1) You can ride in the front cab of the Monorail and drive the Mark Twain Boat just by asking! Of course, this works best on off season when it's not as crowded, but many people don't know you can do this, so the odds are in your favor.
2) Use the single rider lines if you don't mind riding solo. This will save you tons of time in long lines (like the Racers in Cars Land!)
3) Rent a locker in Disneyland that has an outlet inside! Bring your phone/camera charger so you can charge your phone, lock the locker, and then come and get a fully charged phone a few hours later! Amazing!
4) If you don't rent a locker, another good idea is putting your phone on airplane mode while you're on rides to save battery power!
5) Riding the Haunted Mansion? Want to make a quick exit out of the Stretching Room? Look for the wall with the small gap in the middle, those are the doors. Stand next to them, you will be the first to exit the room.
6) If you are traveling with a baby or a toddler, use the Baby Care Center on Main Street. It features changing tables, microwaves for heating up formula, and a private area to nurse.
7) Want a photo with Mickey? Head to Toontown near closing time for the shortest wait and get a picture with him inside his house.
8) The second showing of Fantasmic usually has a lot fewer people.
9) The rides don't close when the park closes. You can still get in a line for a ride a few minutes before closing time and they are always much shorter.
10) If you park in Downtown Disney, you can board the monorail instead of having to walk the whole way to the front entrance. It will take you straight into Tomorrowland.
11) The Tiki Room was originally designed to be a restaurant so it has bathrooms. They are always empty because no one knows about them!
12) If you want an ever-so-popular Dole Whip, you'll have a much better chance if you go to the secret line inside the Tiki Room waiting area.
13) If you're watching The Aladdin Show, sit in the back section of the Orchestra seating- first row right on the aisle. You get a great view, plus Prince Ali and his parade will pass right in front of you.
14) If you touch the brass apple that is at the entrance of Snow White's Scary Adventure in Fantasyland, the witch will cackle and you'll hear thunder!
15) Get there before the park opens and the rope drops so you can run to your most favorite popular attractions. Racers in Cars Land, Toy Story Mania, and Peter Pan are always busy so those are good options to hit first!
16) Baby swap. If you've got kids with you who aren't tall enough to ride the big rides you're going on, ask to do the baby swap. Half your party waits in line and when they are done the other half of the party goes right to the front of the attraction without having to wait!
We hope these secret Disneyland tips are helpful for your next visit to the fabulous Disneyland Resort! If you have any fun, top secret tips to share, please leave us a comment and let us know!