Mac and Cheese Chicken Pot Pies
Did the title of this recipe spike your interest? When I first saw it, it sure did mine! I love macaroni and cheese. I've had quite a few lunches with and dinners that consisted of just mac and cheese. I also love chicken pot pies, but I am not such a big fan of cooking them. However, mix the two together and it's one recipe I don't mind spending the extra time cooking….and it's actually VERY easy!
Mac and Cheese Chicken Pot Pies
Ingredients:
1 ready-made puff pastry sheet
1 egg
4 tablespoons butter
8 ounces cooked boneless chicken breast, cut in half-inch pieces
1/2 cup diced onion
1 cup sliced carrot
8 ounces button mushrooms
2 tablespoons minced garlic
1/2 cup diced celery
4 tablespoons flour
Salt and pepper
3 cups milk
3 cups cooked macaroni
12 ounces shredded Cheddar cheese
**I also add about a 1/4 teaspoon of ground mustard for that extra kick.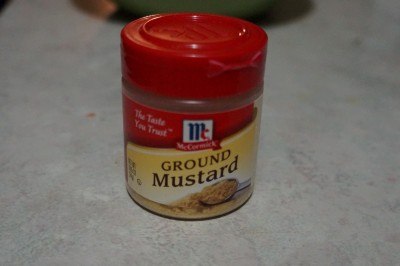 Directions:
1. Preheat oven to 400 degrees F. Roll out ready-made puff pasty sheet. Cut out fun shapes of the pastry and lay on baking sheet.
2. Next, brush the pastry ring with an egg wash (to make the wash, break and egg into a bowl, add a bit of water, and beat until blended).
3. Put the pastry ring on a cookie sheet, and bake for 10 to 15 minutes or until golden brown.
4. While the pastry is baking, make the pot pie filling. Heat butter in a saucepan over medium heat.
5. Add chicken, onions, carrots, mushrooms, garlic, celery, salt and pepper to taste, and cook until browned, about 5 to 6 minutes.
6. Stir in flour and cook for 2 to 3 minutes.
7. Slowly stir in milk. Bring to a boil, then lower to simmer over medium-low heat until thick, approximately 5 to 8 minutes.
8. Add cooked macaroni and cheddar cheese (add ground mustard here). Stir 1 to 2 minutes. Remove from heat and set aside.
9. Divide in 4 bowls and cap with pre-baked pastry. Enjoy!
Tips
Of course, I love short cuts when it comes to cooking. So for me I skip the puff pastry sheet and instead use refrigerated biscuits. That way you also don't have to worry about the egg wash. But, if you have older kids let them cut out the fun shapes! My family doesn't like the mushrooms so we just take those out of the equation and add corn instead. And if you know me at all, I hardly measure ANYTHING when I cook so, the carrots, celery, onion and garlic are all eyeballed by me!
When I cook this, I like the veggies to be nice and soft too, so I cook them before for a little bit, then add the chicken. If you don't want to do that, make sure that you remember to cook the chicken and the noodles beforehand! (AND put butter in your noodles so they don't stick!)
The hardest part I'd have to say is stirring in the flour and then the milk. It can get a bit tricky and get too thick. In the case that it does, just add a little bit more milk, a tiny bit at a time. You can see a video of how to make this recipe here. Enjoy!
Have you ever tried any variation of mac and cheese or chicken pot pies? Let us know below!