When the New Year rolled around this January, I took a hard look at the extra weight I had been allowing to hang around for too long and knew it was time for some weight loss. I can't blame it on the babies anymore because my "baby" is 5 1/2 years old. There was no one to blame but myself and my love of baked goods. That is a big downfall of being a great baker and having a sweet tooth. You eat what you make and the extra lbs start to sneak on. I wasn't happy with the extra squishy middle I had going on. Sure, I covered it up with jackets, loose shirts and other fashion tricks, but let's be honest, you could still see it.
My eating habits had to change and there was no better time like the present to make that happen. I'm usually that girl that is always planning to start the diet "next week" or "after the holidays" but I have to say that I actually did it this time and it is paying off! I just hit the 20 lb weight loss mark and I couldn't be happier!
Now that I'm 20 lbs slimmer, people are starting to notice and ask how I did it. Today, I'm going to tell you. I would like to lose an additional 5-10 lbs but I can tell you what I'm doing to make this happen!
Lots of hard work!
And green smoothies! Seriously, this is what my fridge looks like now! My mother-in-law wondered about the massive amounts of spinach and soy milk last time she visited! 🙂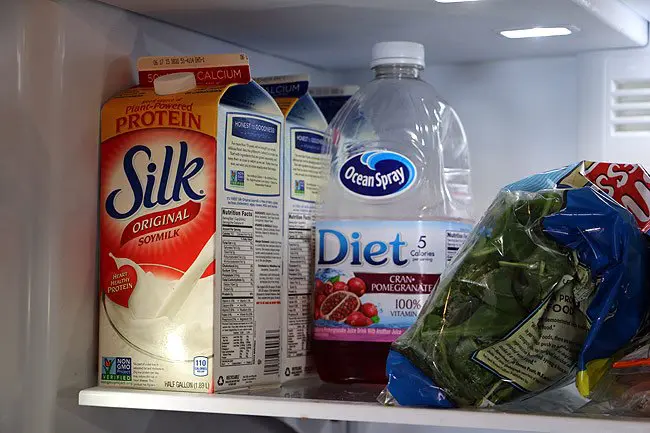 I'm not a breakfast gal but I know if you want to lose weight skipping breakfast is NOT the way to do it. So, I swap out a typical breakfast and lunch with my homemade green smoothie for both meals. One smoothie in the late morning (10ish) and another smoothie in the early afternoon (2ish). Then I snack on raw nuts and have a very sensible dinner. I try to cut back on grains (pastas, potatoes…etc) and focus on more veggies and lean meats such as grilled chicken and fish.
That's it. I'm not necessarily "counting calories" every day but I do have a good idea that I'm sticking to about a 1200 calories a day diet.
Is it fun to cut out my beloved cookies, ice cream and cake? Nope. It's hard. Very hard. But it is all for the greater good of losing the extra pounds. Plus, I actually really like my smoothies. I have perfected my recipe so it isnutritious, packed with protein, loaded with fruits and veggies and tastes great! Yes, the color isn't all that appealing to people when they see it but it tastes delicious and has been a big player in my weight loss.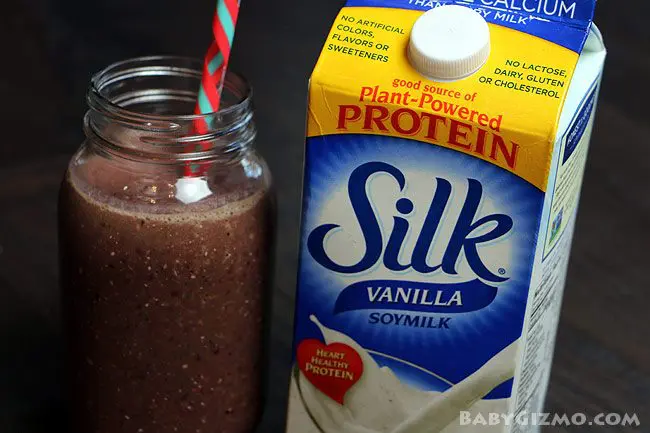 So, today I wanted to share that smoothie recipe with you in case you'd like to make them at home. My recipe makes two servings because my husband was on this weight loss journey with me too and lost 18 lbs himself!
Smoothie Ingredients:
Makes 2 large smoothies
3 cups spinach
1 cup Silk Soymilk
1 cup low calorie cranberry juice
1 banana
1 cup frozen strawberries
1 cup frozen mixed berries (blueberries, blackberries and raspberries)
1/2 cup frozen pineapple
1 – 8 oz Greek Yogurt (frozen)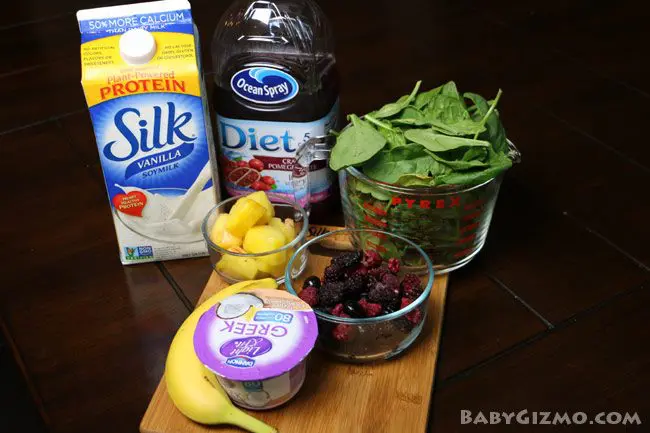 Directions:
1) Fill the blender (I use a Vitamix) to the top with spinach. Yes, the more spinach the better. Since the Vitamix is a large blender and I make two smoothies at a time, you might want to cut your ingredients back if you have a smaller blender or just making a smoothie for one. For example, I'd cut all the fruit, soymilk and juice measurements in half to make a single serving.
2) Add soymilk and low calorie juice and blend on high until all the spinach has been liquified. I use Silk Soy Milk because it adds 8 grams of plant-powered protein per serving and protein ultimately helps in my weight loss. Also, the Silk Soy Milk has no cholesterol and is low in saturated fat. All great things in my book!
*NOTE: It's important to blend the spinach and liquid first or otherwise you'll end up with big chunks of spinach in your smoothie.
3) Add all the frozen fruit, banana and frozen Greek yogurt to the blender. I personally prefer the Dannon Light & Fit Vanilla Coconut because it helps mask the taste of the spinach and gives the smoothie a tropical taste. Also, don't forget the pineapple because that is another fruit that overpowers the taste of spinach!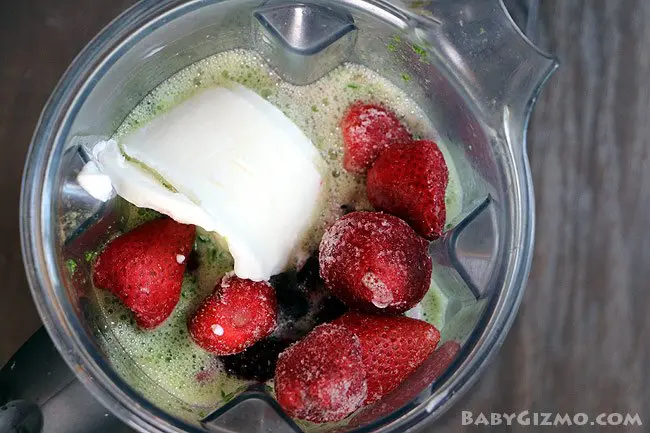 4) Blend completely until the smoothie is the perfect consistency for you. If it is too thick, add more soymilk.
That's it! Pour into a fun glass or mason chair and enjoy! Seriously, this smoothie is good and you won't even taste the spinach! I promise! If you'd like to make one of my special green smoothies, I have a coupon for you to grab to save some money on the Silk Soy Milk. Just go to: Silk.com/soymilk to grab one!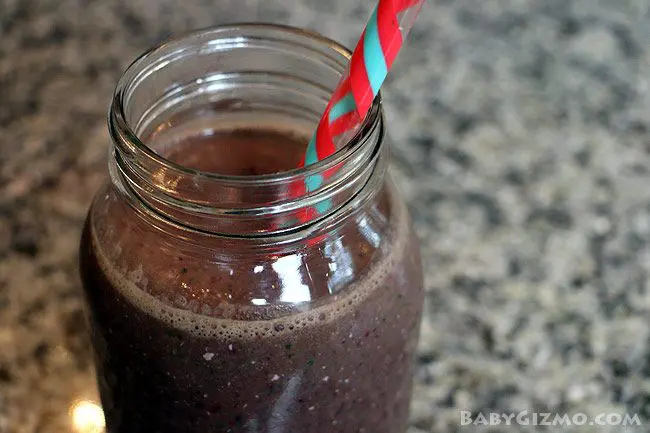 These smoothies have helped me in my weight loss journey. I'm not sure if I could have done it without them. They keep my hunger at bay, keep me satisfied and not reaching for cookies, and basically keep me on track.
What are you weight loss tricks or secrets? Leave me a comment because I'd love to know!
MORE SMOOTHIE RECIPES
Chocolate Almond Butter Smoothie
10 Kid-Friendly Smoothie Recipes