Have you ever thought about the perfect RV vacation? Packing up the family and hitting the open road in a recreational vehicle and seeing where the road takes you?
I grew up in a house with 5 kids (8 kids on the weekends – the blended family thing!) and that meant that hopping on a plane for a vacation wasn't really an option. We took plenty of trips but each trip started and ended with a long car ride. We lived in St. Louis which is pretty much in the middle of the country so if you wanted to go somewhere fun like the mountains, the beach or Disney World, you better have been prepared to spend hour after hour playing bingo in the car or listening to cassette tapes on your Walkman on the way there.
When my parents were still together (before I was 6), we took road trips in my dad's Volkswagon van. He had one of those awesome 70's fans that had a stove, small fridge, closet and the top popped up so it turned into a mini camper. We took that van camping, caving and all over the Midwest.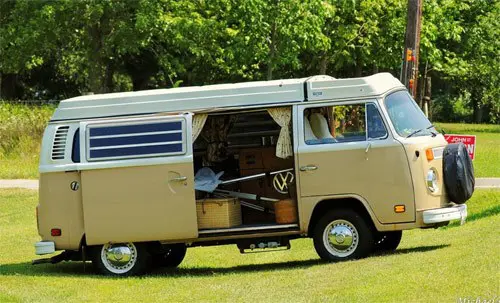 After the divorce, my mom would get creative with short weekend camping trips in the summer to keep us kids busy. It was a cheap trip for a single mom and 5 kids and we became accustomed to camping so often growing up that my mom bought a folding camping trailer.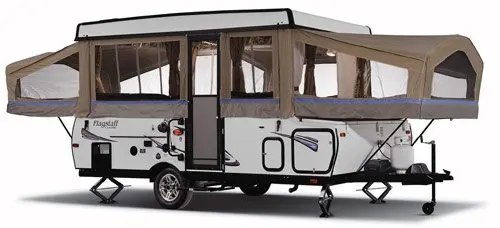 We hooked up the folding camping trailer to our station wagon and hit the road many weekends. It was crazy fun and simple. Some of my fondest childhood memories were when we were camping. We built campfires, roasted marshmallows and basically created havoc at different campgrounds around the area. It was perfect.
Now, that I have three kids of my own, I feel like my kids are missing out on that part of childhood. Sure, we travel all the time but it is usually hopping on a plane to explore some exotic place or to join a press trip with all the bells and whistles. That is amazing and all but I want my kids to experience the basics too. Experience some of the things I did as a kid.
I'm not going to force them to abandon the iPads and rely on a cardboard travel bingo game the entire trip because that would just be crazy talk. (Plus, I'd like them to want to go again.) But I want them to explore more of the simple outdoors and experience more than just hopping on a plane to get somewhere.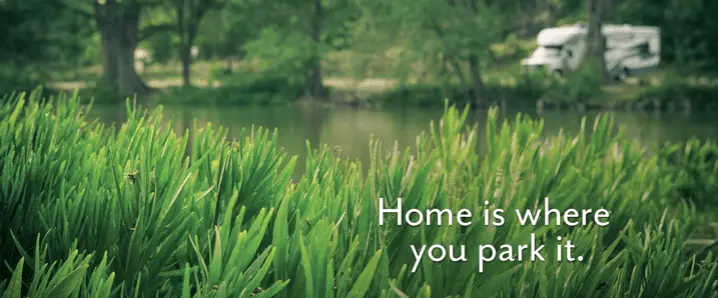 One thing I always wanted to do as a kid (and as an adult!) was travel around in an RV. When you travel in an RV you sleep in the same bed each night and you don't have to unpack at each hotel along the way. Plus, when you have plenty of space in an RV, you can bring all the gear that the kids want on vacation such as beach gear, bikes, games and more.
Ever traveled with kids who need a bathroom break every hour? Many RVs have on-board bathrooms that are perfect for saving time by preventing all those roadside breaks.
So when Go RVing asked me to share what my dream RV trip would be, it was a no brainer. I've had this trip planned out in my head for years but I was waiting for my kids to be old enough to really enjoy it. Now, that they are 5, 8 and 10 years old, they are the perfect ages for an RV trip.
Here's how the 9-day trip would go down…
We'd start with one of the mid-size RVs which would perfectly fit my family of 5.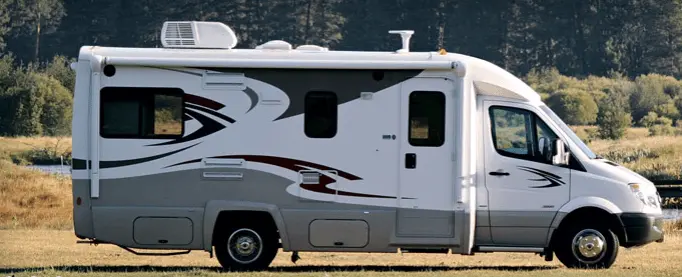 During our trip, we'd explore National Forests, hike, tube, whitewater raft, horseback ride, tailgate at a baseball game and ultimately end up at one of my favorite camping places of all time as a child – Fort Wilderness in Disney World.
DAY 1 – Drive from Charlotte to the Great Smoky Mountains National Park. Since moving last year, this National Park has been on the top of my to-do travel list! Stay the night at Smoky Mountain Premier RV Resort.
DAY 2 – We'll start the day with a 5-mile hike in the morning on The Deep Creek-Indian Creek Loop to see three waterfalls – Tom's Branch Falls. Indian Creek Falls and Juney Whank Falls. We'll finish the afternoon with a refreshing and leisure tube ride in the Deep Creek area. Stay the night again at Smoky Mountain Premier RV Resort.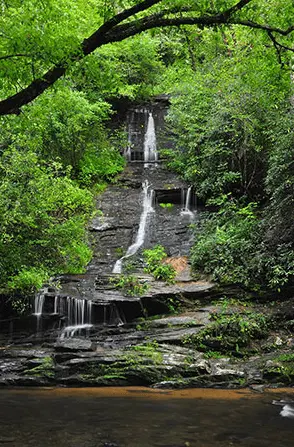 DAY 3 – We are stepping it up this day from tubing to whitewater rafting on a guided rafting trip on the Lower Pigeon River in the Smokies which is known to be a great introduction to whitewater fun for everyone. Since my kids are still rather young, we've picked out a rather easy rafting trip for the family. After a day of rafting, we'll head to the Atlanta area. Check in at the Wildcat Lodge and Campground.
DAY 4 – It's time for BASEBALL!!! To mix things up, we will tailgate and attend an Atlanta Braves baseball game on Day 4. I've never tailgated with an RV before so this is one of the most exciting days on our trip! After all the baseball and tailgating fun, we'll stay the night at the Wildcat Lodge and Campground.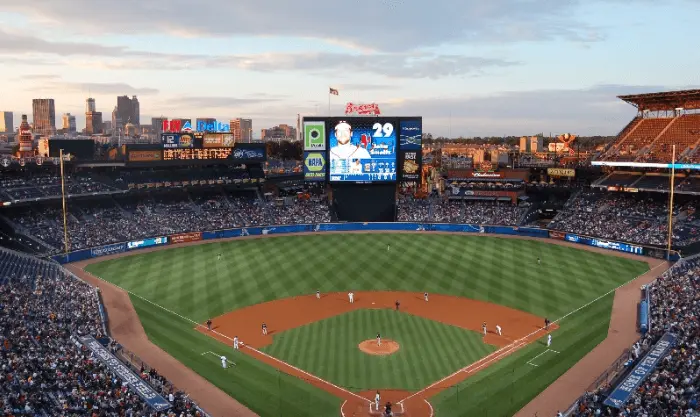 DAY 5 – Head out early in the morning on the road to Orlando. Arrive at Fort Wilderness in Disney World. Staying at Fort Wilderness was one of my fondest memories during my childhood. Here is my mom, dad, sister and I in 1977. If you haven't ever stayed at Fort Wilderness, I highly suggest you do!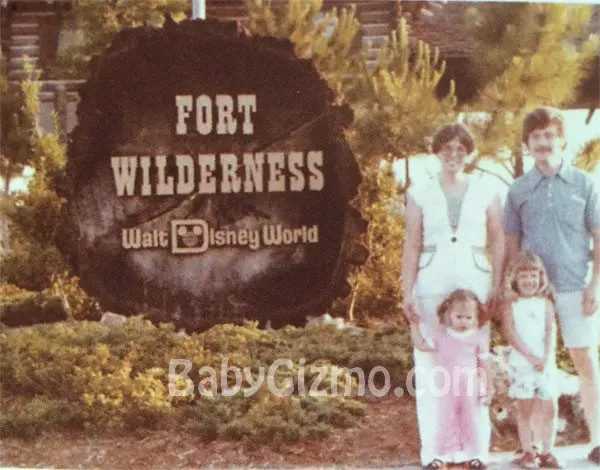 DAY 6 – Spend the day at Magic Kingdom in Disney World. After spending the day at the park, return to Fort Wilderness for s'mores and campfire fun.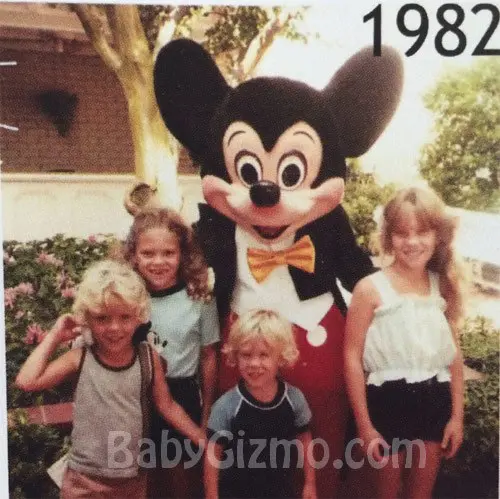 DAY 7 – Spend the day at the at Disney's Blizzard Beach Water Park. This is one of my favorite water parks and is convenient since we'll be camping at Fort Wilderness on Disney property.
DAY 8 – Hit the road on our return trip home Charlotte. Stop in Savannah, GA to explore the city for the afternoon and stay the night.
DAY 9 – Drive home to Charlotte and have memories that will last a lifetime.
The greatest thing about an RV vacation is that with some planning beforehand you can see so much along the way of your travels. It's important to make reservations at campgrounds when traveling in an RV so that you have a place to stop each night and researching activities for each day is a great way to keep the vacation on track. I do like to leave a little wiggle room in our schedule in case we want explore something that wasn't necessarily planned.
Vacation costs are always at the top of my mind with my family so I love that a RV vacation can cost a family of four up to 60% less than other forms of travel. (So, I'd save more with a family of five, right?!) There are all kinds of ways to save money while taking an RV vacation.
No plane flights because you are driving from one place to another.
Many RV have kitchens so you can bring all your food along and cook your meals which is much more budget-friendly than eating out for every meal.
RVs provide extra storage space for gear such as golf clubs, bikes, skis and more so you'll save on equipment rentals.
MORE RV ARTICLES