Pack your pinkest bags because we need to take a trip! Have you ever wanted to travel like Barbie? Stay in a Barbie resort room? Well, your dreams could come true thanks to Hilton Mexico City Santa Fe and Mattel.
In honor of Barbie's 60th anniversary this year, this Hilton resort teamed up with Mattel to transform one of its rooms into a Barbie glamping experience for families and Barbie fans alike. This Barbie experience lasts from check-in to check-out and you don't even have to book the Barbie themed resort room to experience the pink celebration around the resort.
Guests will walk the pink Barbie carpet with matching velvet ropes at the check-in desk.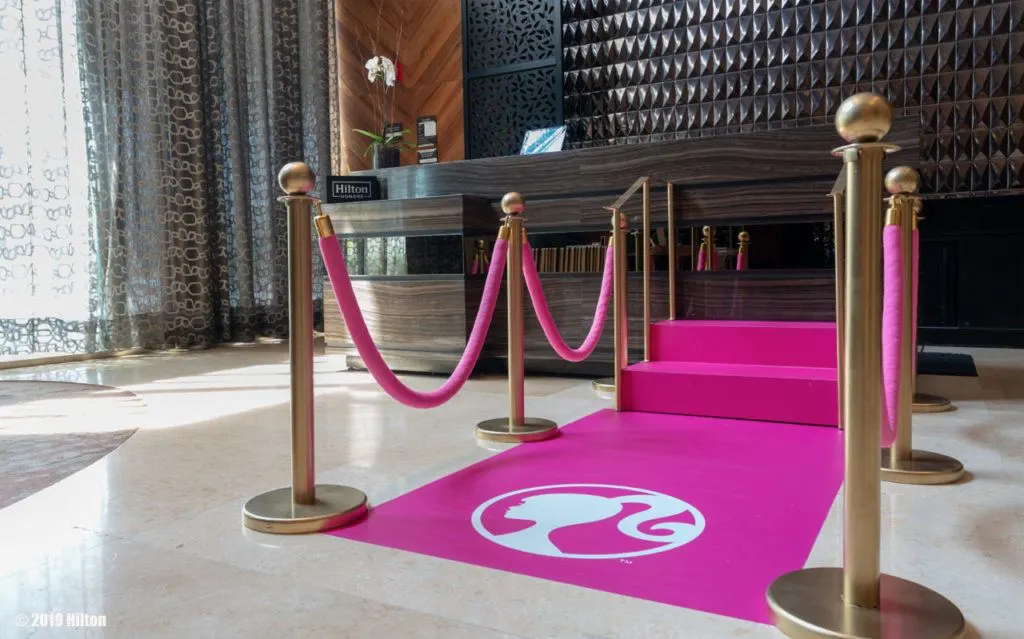 Looking to take great photos? Yep, they have plenty of those including this oversized pink iconic Barbie pump located inside the hotel's entrance.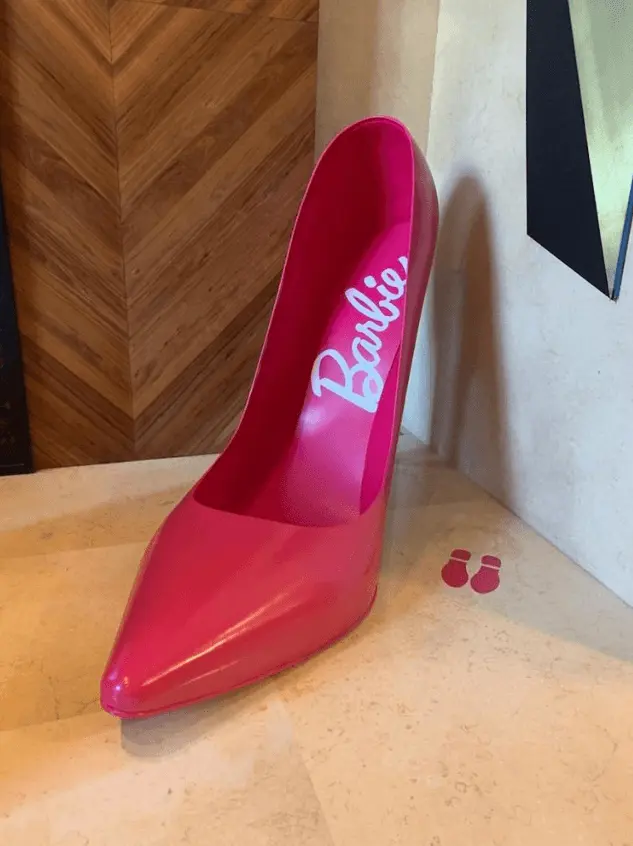 The lobby is filled with Barbie artwork from the past 6 decades.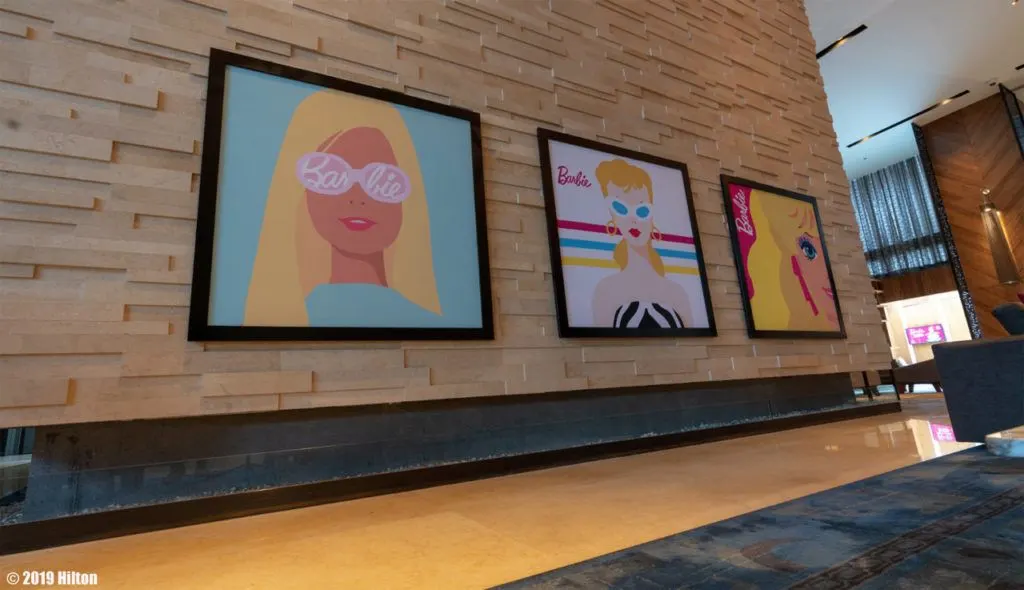 SUITE ROOM TOUR
The limited time Barbie suite is located right behind this adorable pink, barbie door.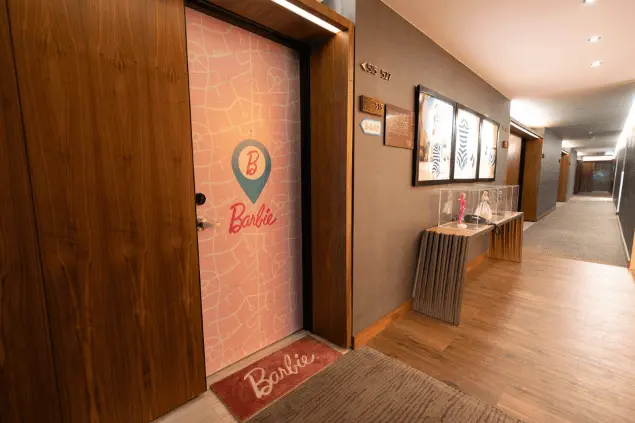 This two room suite was designed with adults and children in mind.
The first room was designed as an adult bedroom with a king size black and white striped bed with Barbie monogrammed pillows and framed barbie art on the walls.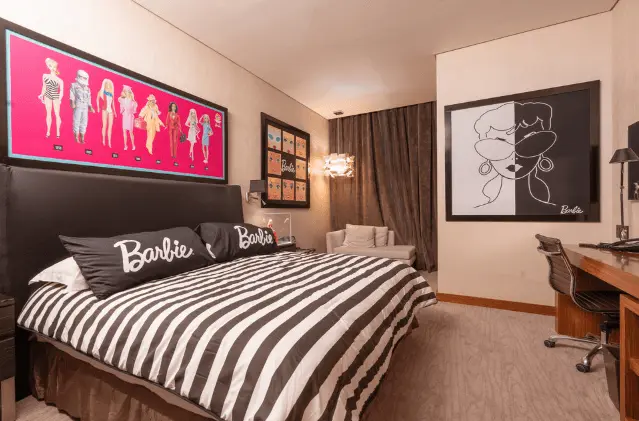 Next to the adult bedroom is the most adorable barbie themed room we've ever seen that can accommodate up to 4 kids or 2 adults.
This room features a life-sized DreamCamper in which children can play dress-up and spend the night.
Next to the play and sleep dreamcamper is a play area for kids includes plenty of barbie dolls and accessories to play with.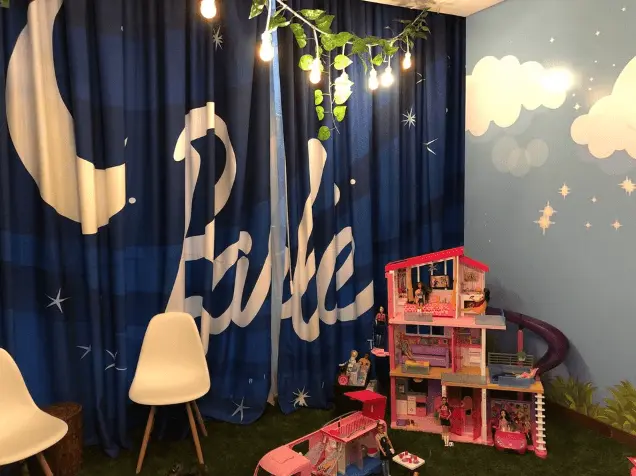 They didn't forget the bathroom in this suite because even that is decked out with barbie themed products and décor.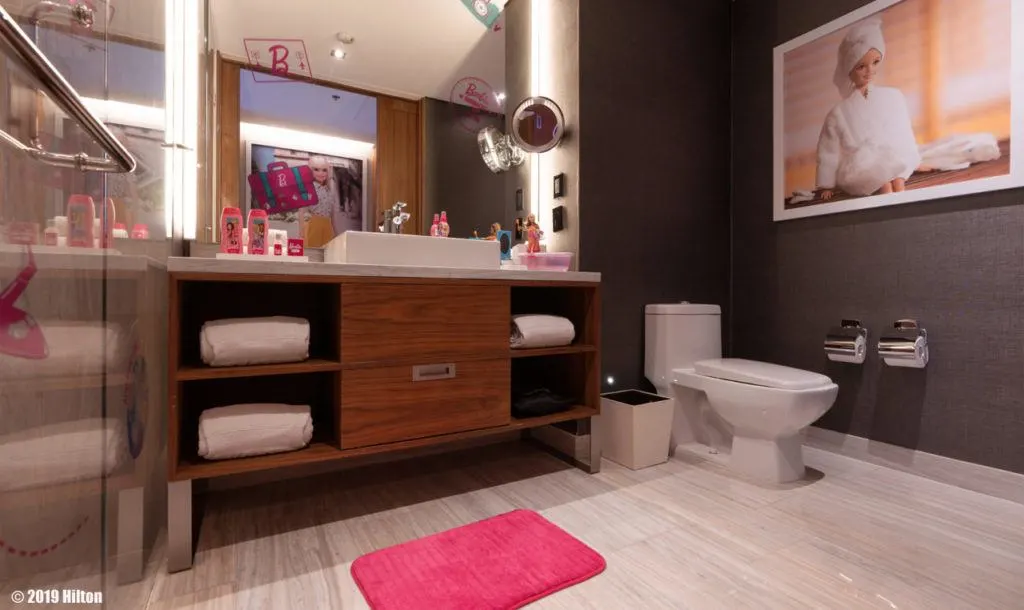 HOTEL AMENITIES
The hotel's signature restaurant, MADERA, offers an exclusive pink menu with dishes such as heart-shaped pizzas, gnocchi in pink sauce, red velvet treats and strawberry ice cream.
Guests can enjoy things like pink parfaits, pink milkshakes and "barbie smoothies.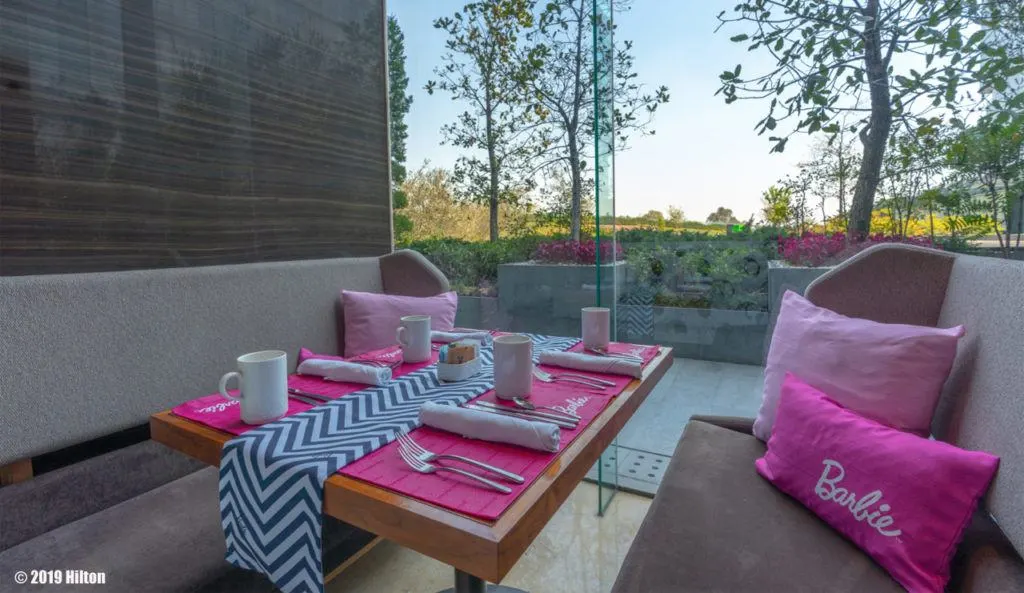 Even the pool has a barbie theme with the lounge chairs covered in pink barbie printed cushions and matching themed area.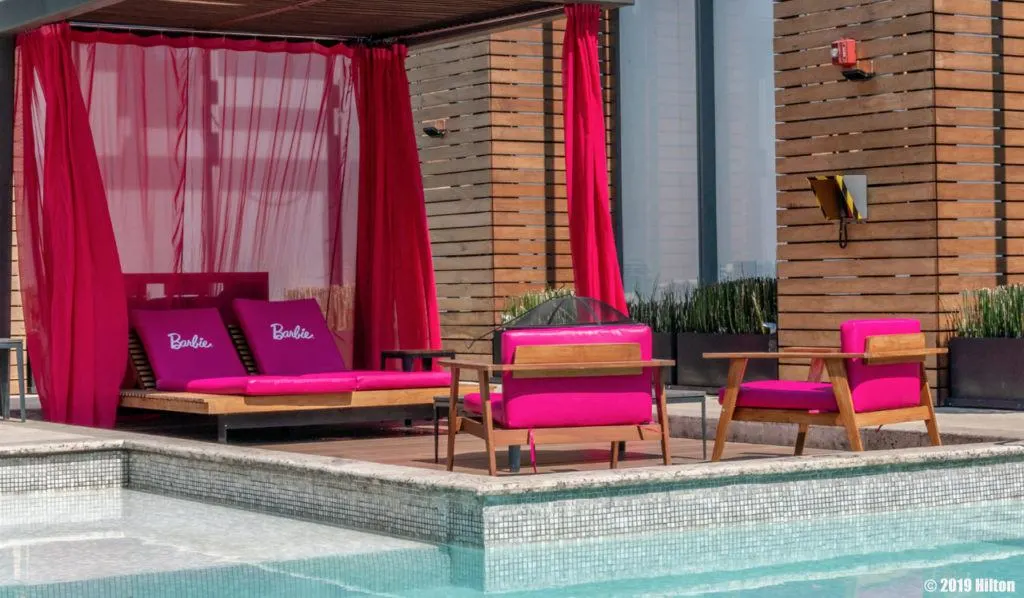 If staying like Barbie is your dream, you better hurry because the Hilton Mexico City Santa Fe is only offering this Barbie experience until December 2019. Find out more information at the HILTON MEXICO CITY SANTA FE.