Summer Infant 3D Trek Convenience Stroller
Looking for a lightweight, compact stroller for your baby can be a daunting task. Is it sturdy enough to carry the precious cargo? Is it lightweight enough to fold and throw in my car or travel with? Will a bigger toddler/preschool fit in it? How much storage does it REALLY have? Will the canopy provide enough sun protection? So many questions…so many features to consider.
If you are on the hunt for a good lightweight stroller, it's important to know that Summer Infant is KILLING it this year when it comes to lightweights! They have introduced a line of "3D" options and they have seemed to think of everything when it comes to their new strollers.
Recently, we introduced you to the 3D Flip and the 3D Tote. Both strollers are fantastic in their own way. Today, we are introducing their newest addition to their line of Summer Infant strollers and it's just as fab as the others.
Meet the Summer Infant 3D Trek.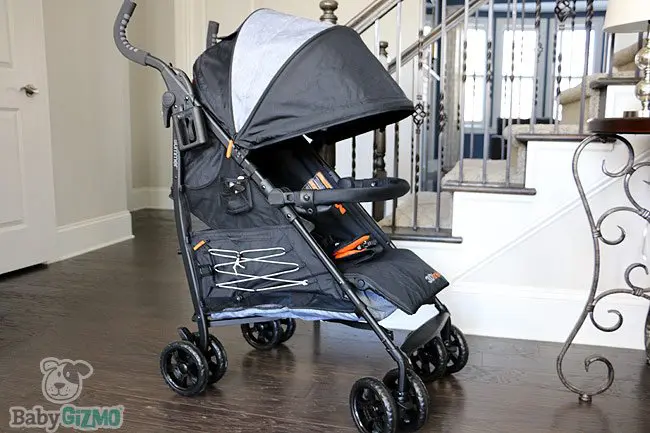 The 3D Trek has all the features that we love on the 3D Tote but a bunch more to boot! It has the ability to carry a BUNCH of weight with a heavy diaper bag on the handles! Tell us which other brand of LIGHTWEIGHT, umbrella stroller can do that. Yeah, there are none. 🙂 Except the Summer Infant strollers, that is.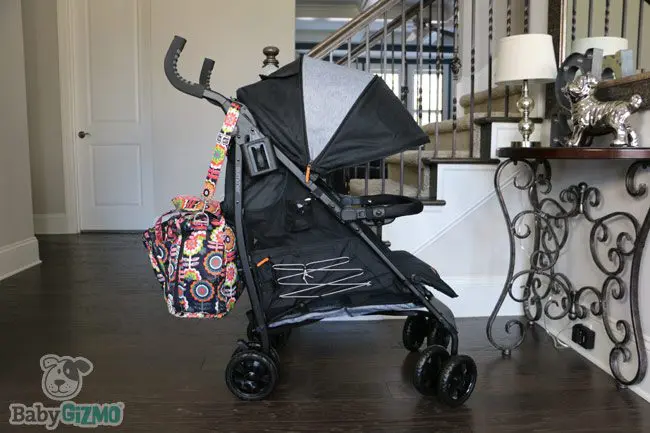 We are talking a huge canopy with a 3rd panel that unzips!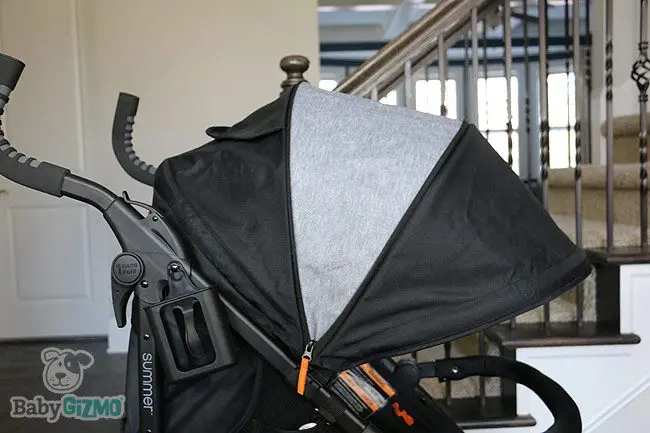 More robust wheels to tackle more "mommy terrain".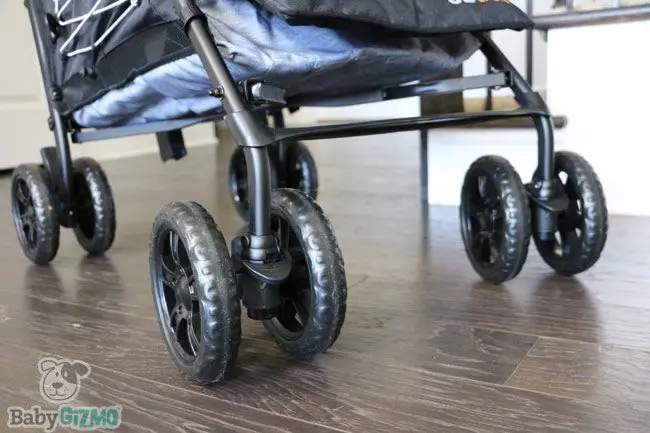 The 3D Trek features an adjustable calf rest, removable baby bumper bar, snack pouch, side bungee storage (great for blankets!), cell phone holder and premium fabrics that are 600D. Plus, it can become a travel system (compatible with Chicco KeyFit 30, Graco Snugride Click Connect, Cybex Aton Q and Peg Perego Primo Viaggio 30 and 4/35).
We also like that this stroller isn't going to break the bank since it retails at $179. Take a peek at our full, in-depth Baby Gizmo video review.
If you prefer a lightweight with a reversible seat, check out the the
Summer Infant 3D Flip.
Want tons of storage but don't need the travel system capability, the baby bumper bar or some of the other extras? Check out the 3D Tote.
Love the Summer Infant 3D Trek and want to buy it? You can BUY IT HERE at BuyBuyBaby.