I'm a huge Target fan. Going there without kids is, quite honestly, like a mini-vacation for me. I have a Target red card, so this means I save 5% on all of my purchases and get free shipping if I order from them Target online. Because of this, I tend to order quite a lot from their their website/app.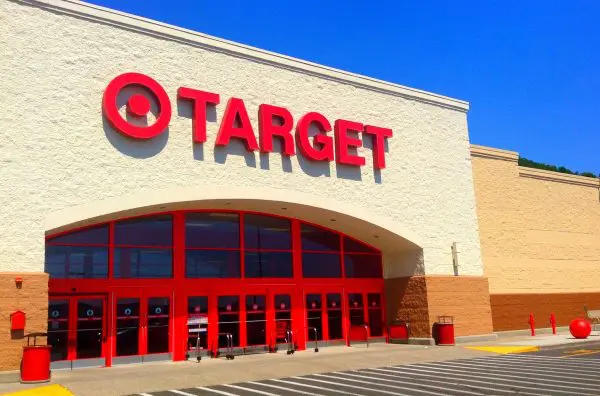 I recently purchased this Baby Einstein Discovering Music Activity Table for my 9 month old for $26.99 from Target online and it was delivered to us, but unfortunately, it wasn't working despite us changing the batteries. I took it back to the store today, got a full refund, and decided to go look in the aisles to see if I should get the same table for my baby or something different.
As we were looking at the different music tables, I picked up a few options for my 9 month old, but he became rather obsessed with this singing Fisher Price 3-in-1 Sit, Stride and Ride Lion which was $35.49. As I was putting it in my cart and looking at the prices, I noticed the Baby Einstein table I had just returned was priced at $32.49. That's odd, I thought. Didn't I get it for less than that? Perhaps it was on sale? I decided to check the Target app, and sure enough, the Baby Einstein table was selling for $5.50 less on the app than in the store. No sale, no promotions. How can that be?
Target Online Price Difference
So I decided to check the price on the app of the Fisher Price lion toy I was about to buy my son. Again, the price in store was $35.49.
On Target's own app? $27.99. That's $7.50 less on the Target app than in the Target store. I was floored. Doesn't that seem like a rather high mark up for buying the exact same thing from the exact same company? Especially considering Target offers free 2 hour order pick-up online! So you can order your items through the app or website at the cheaper price, a member of staff will collect it for you and have it ready for you to pick up at the Guest Service desk.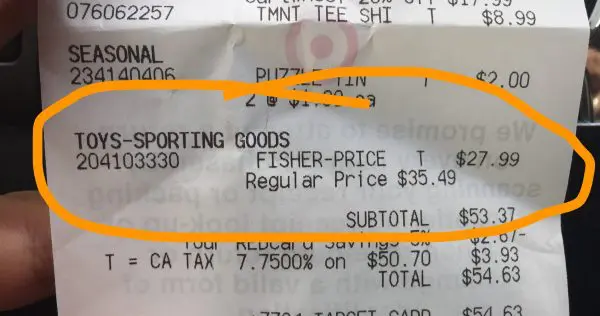 I walked over to an employee and asked him if they price match their own app. He said, "Sure, just take it to the cashier and show him." I did just that, and he lowered the price to $27.99. "Yeah, that happens sometimes," he said.
But, in my opinion, it isn't fair or right. So we should be checking everything we buy in store on the Target app? How much more money have I wasted in store?
Target Online's Response
I called Target when I got home, and the Customer Service representative told me that yes, Target prices online can vary to Target prices in store, but that they will always match it. She said if a customer wants, they are welcome to ask at Guest Services for them to check if the price is lower online.
I'm pretty disappointed to say the least. It's not as if I found the price cheaper on a different website like Amazon, it's the same store!
I still love you Target, but I will be checking prices of big ticket items before I buy them in store. You never know how much lower the price is online.