Since I'm a vegetarian, I obviously don't eat the main turkey course for Thanksgiving dinner. Instead, I live for the side dishes that day. And honestly, our family makes so many side dishes that leave me completely full. If you'd like a few Thanksgiving breakfast ideas, we have those too! Or How to Cook at Turkey!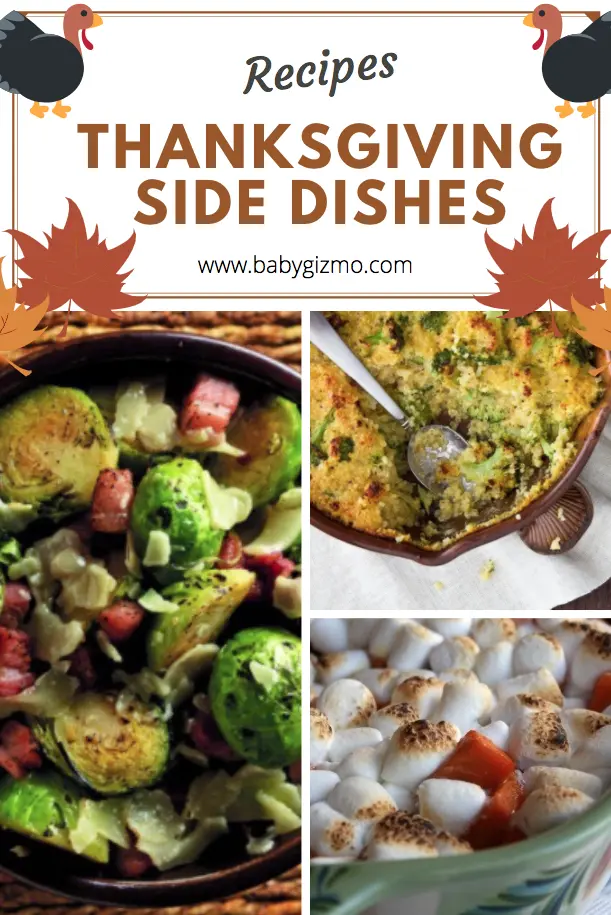 So I've rounded up a bunch of delicious Thanksgiving side dishes for you! And if you're a big turkey eater, I'm sure you can appreciate your main course being accompanied by side dishes that perfectly pair with it. I hope you'll find something that sounds amazing to you that you can make this year!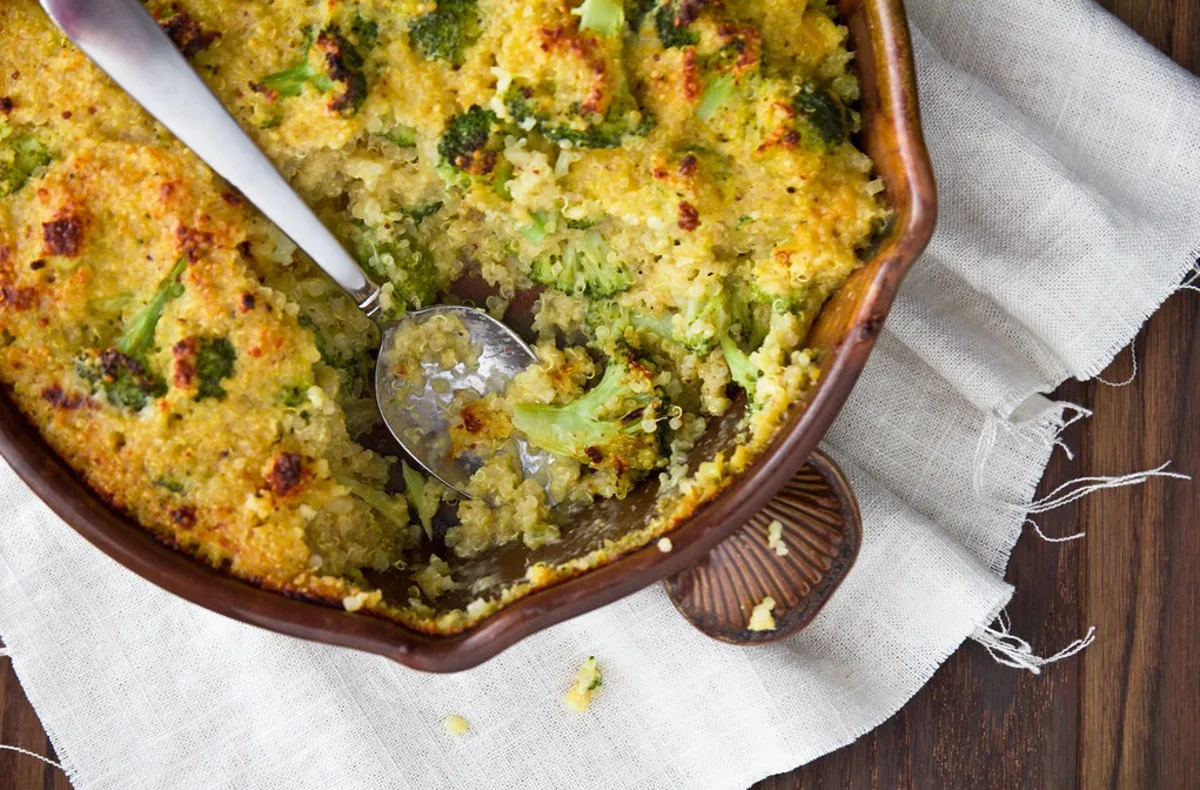 In my family, Thanksgiving means my mom makes her famous cheesy broccoli and rice casserole. She is pretty much famous for it. The combination of cheesy rice and crunchy broccoli is amazing and pairs perfectly with Turkey! I love this spin on a classic recipe from Jason And Shawnda that let's you use quinoa instead of rice if you so choose.
Cheesy Broccoli Quinoa Casserole
Rich, cheesy, and comforting, this less-processed version of broccoli and rice casserole uses quinoa and real cheese and is made without cream of mushroom soup. Make it a one-dish meal and add leftover shredded chicken!
Check out this recipe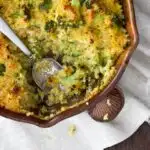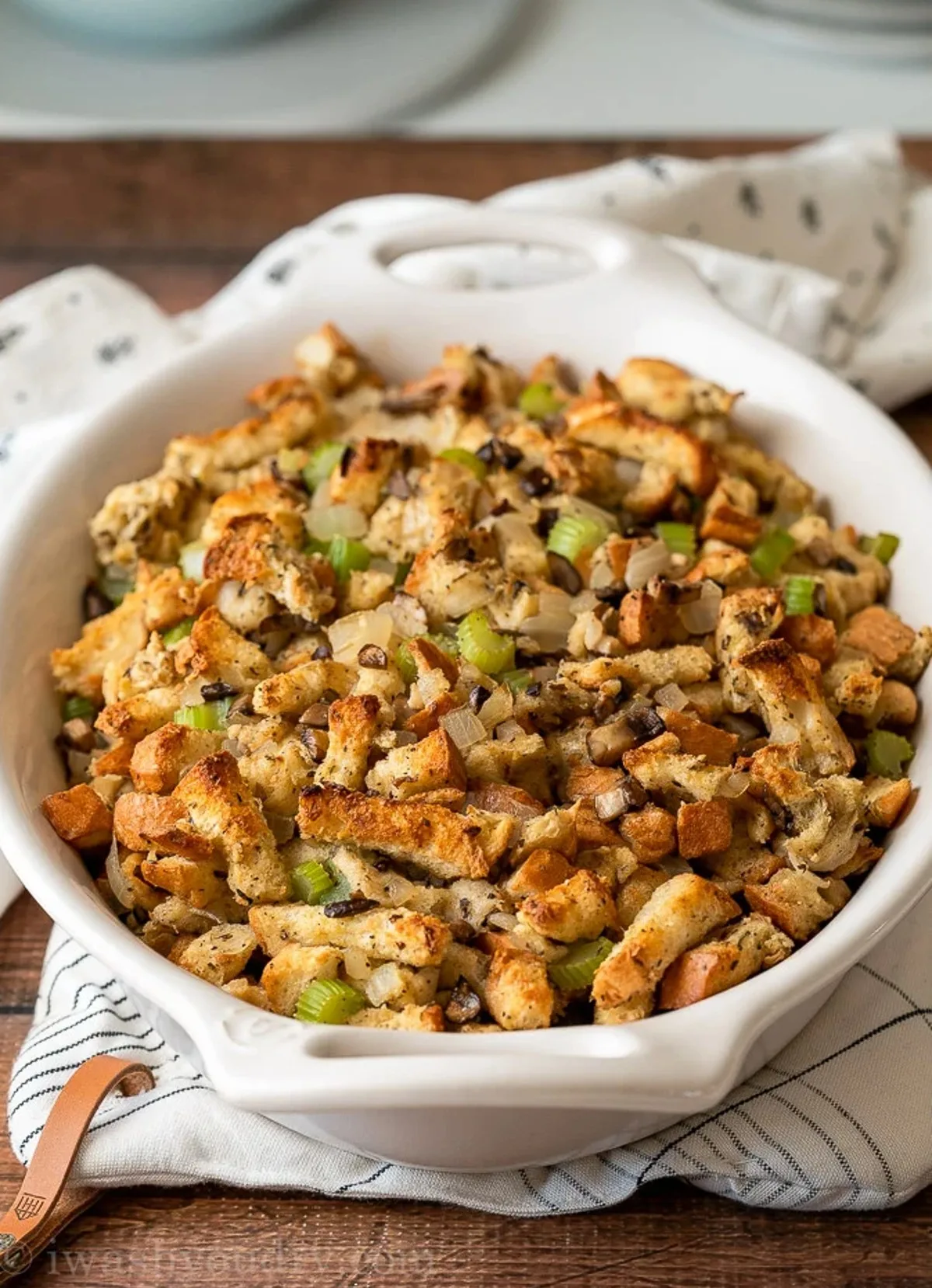 Obviously Thanksgiving turkey is nothing without stuffing. Here is a recipe from I Wash You Dry for classic, delicious, mouthwatering Thanksgiving stuffing.
Easy Thanksgiving Stuffing Recipe
Enjoy this classic and easy Thanksgiving Stuffing Recipe alongside your roasted turkey! Filled with seasoned bread, onions, celery and mushrooms, this stuffing is the perfect addition to your holiday dinner table!
Check out this recipe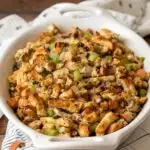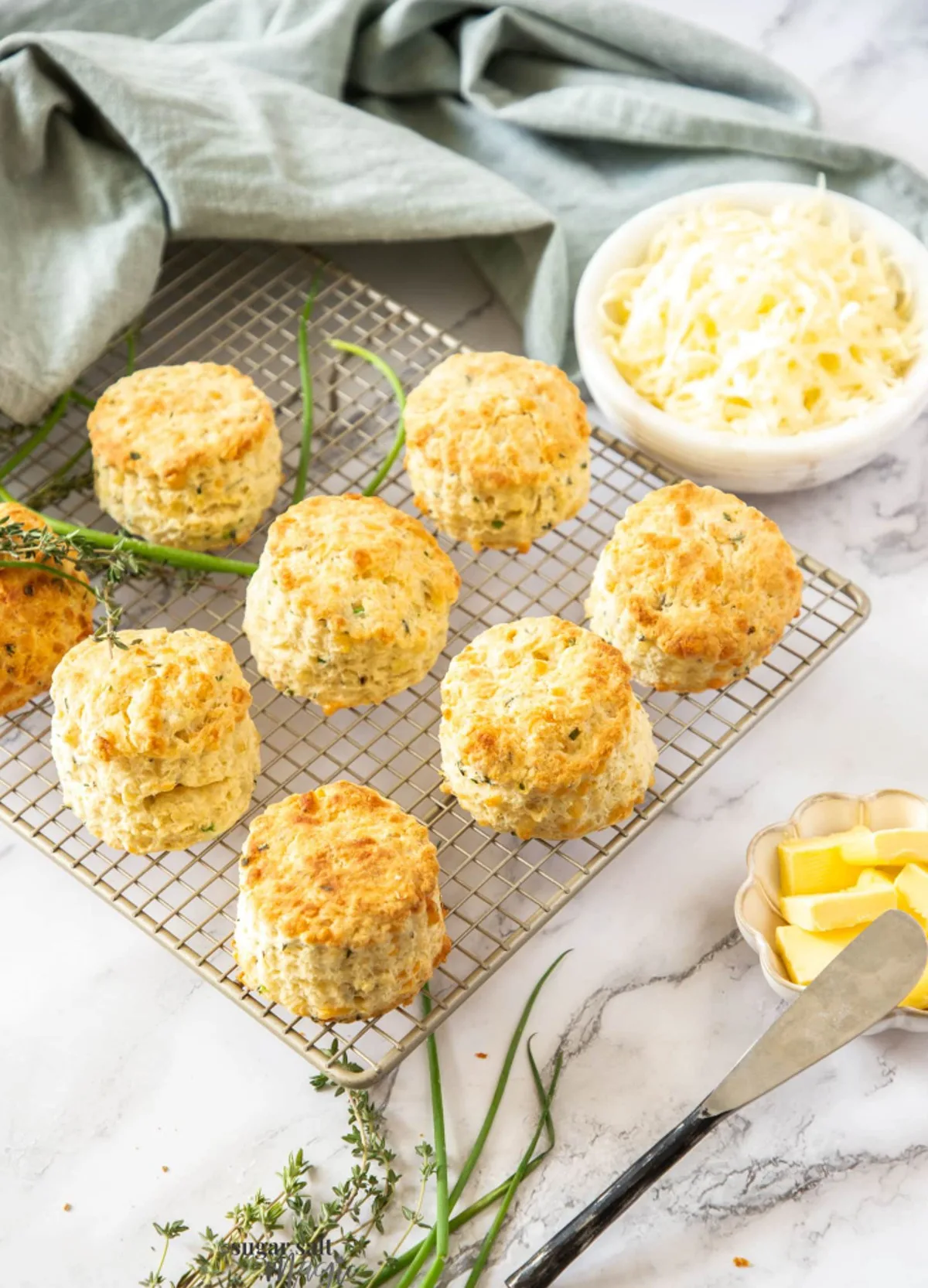 nstead of the usual homemade classic plain rolls, try these cheese rolls to spice things up a bit. These cheese and herb scones from Sugar Salt Magic will add something extra special to your Thanksgiving meal this year.
Herb and Cheddar Scones
On their own with butter for breakfast or brunch or for dunking in hot soup, these herb and cheddar scones have a good hit of cheese and subtle but perfect hint of herbs that makes them addictive. This easy recipe is all made in one bowl in 30 minutes.
Check out this recipe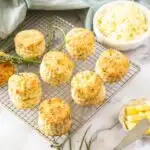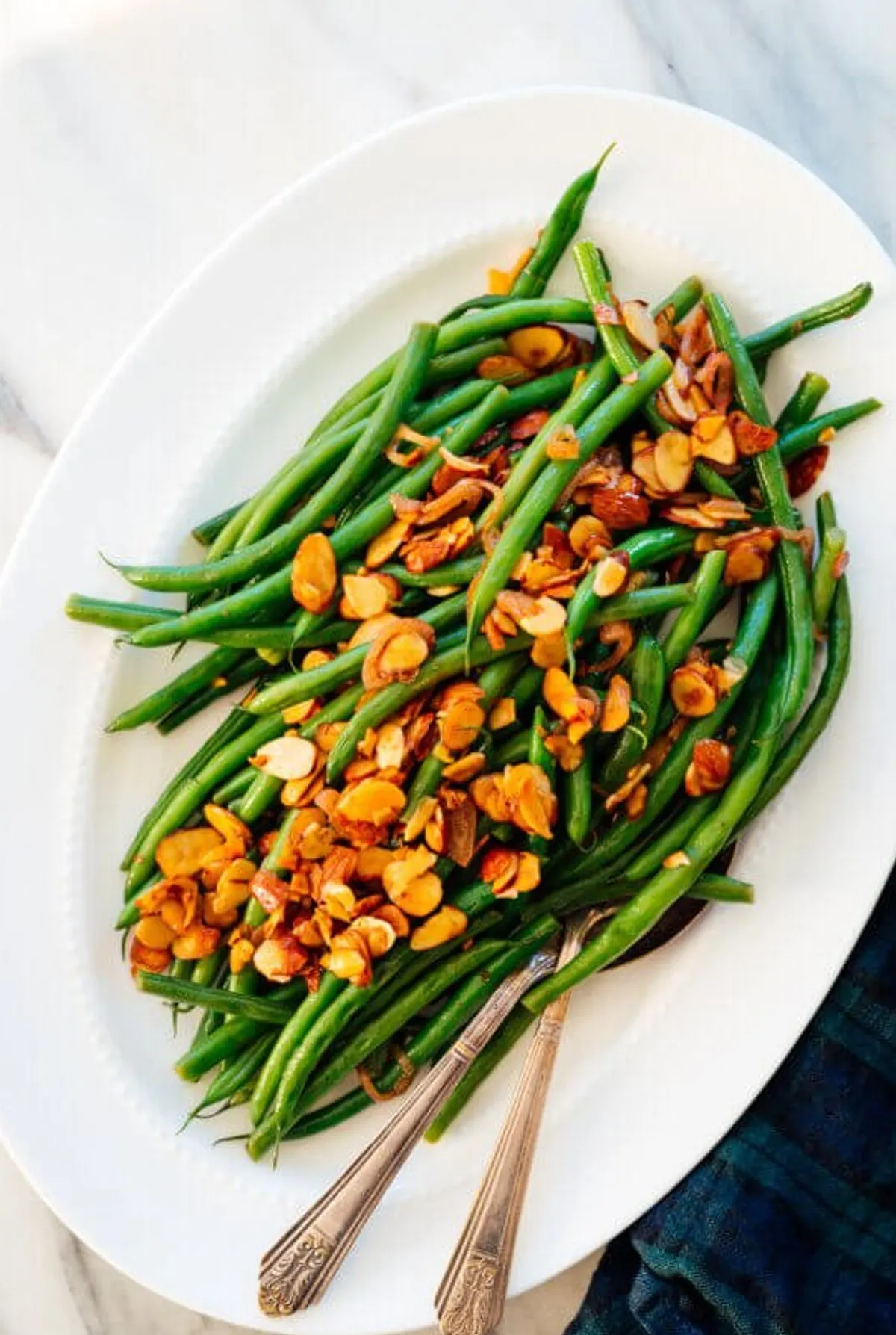 Since Thanksgiving calls for something a little more classy than cracking open a can of green beans, this recipe from Cookie + Kate Ideas will make a great dish, as it pairs of slivered almonds for a nice crunch and miso dressing for a nice light savory flavor.
Best Ever Green Beans
Inspired by a classic French recipe (haricots verts amandine), this green bean recipe features buttery toasted almonds, tender shallot and a squeeze of lemon.
Check out this recipe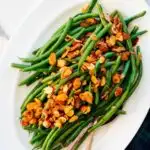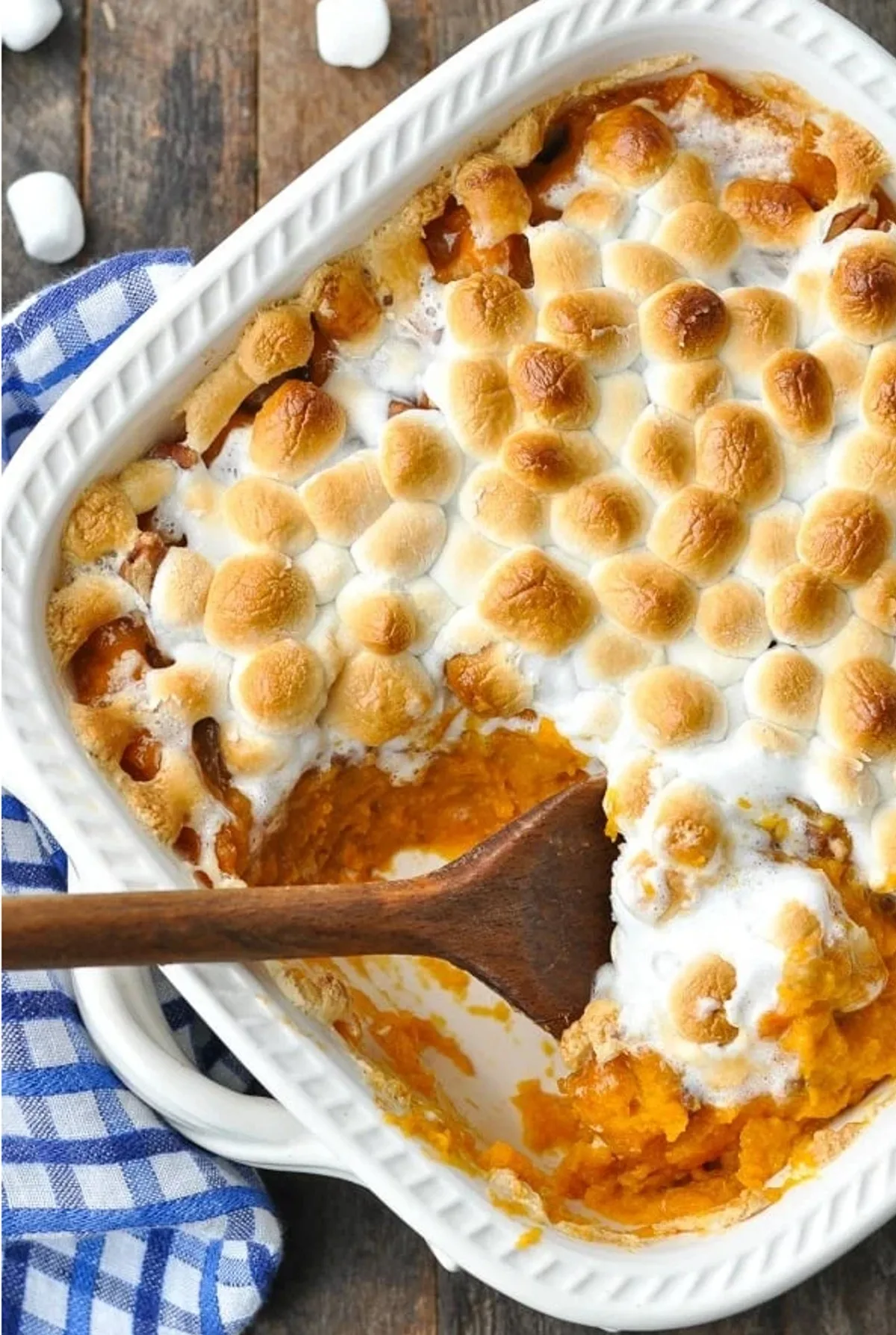 I won't lie, sweet potatoes have never been my favorite. They are usually always the side dish I keep passing around the table to the next person. But this recipe from The Seasoned Mom is one sweet potato recipe I would definitely eat. Add toasted, warm, ooey gooey marshmallows on top of anything, and it usually gets devoured.
SWEET POTATO CASSEROLE WITH MARSHMALLOWS
This Southern Sweet Potato Casserole with Marshmallows is a classic side dish that makes an appearance on just about every holiday table! Sweetened with a touch of brown sugar, the creamy mashed potatoes are topped with crunchy pecans and fluffy marshmallows for an easy and convenient make ahead recipe.
Check out this recipe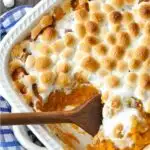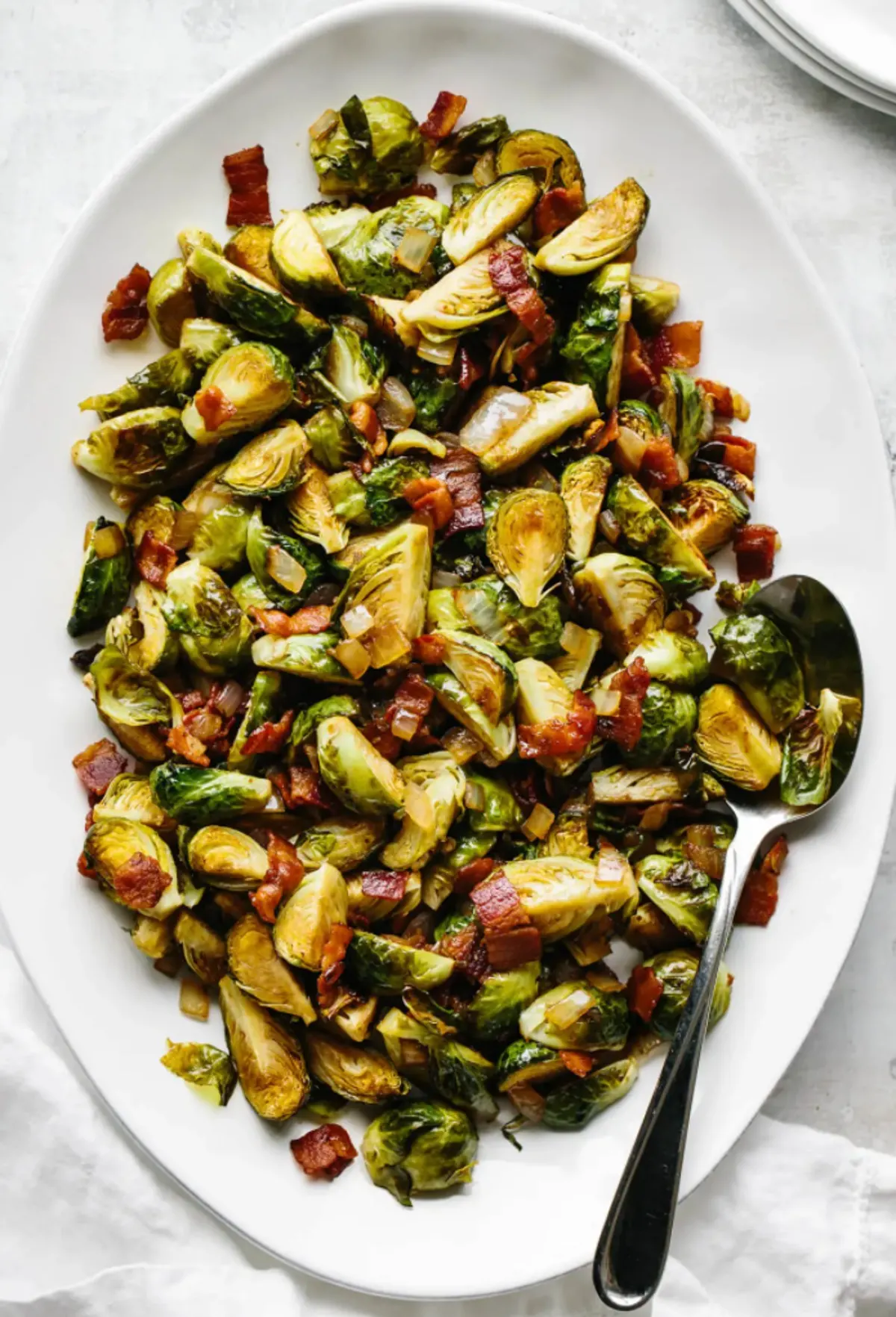 You either love or hate brussel sprouts, but if you try this recipe from Downshiftology, you might just love them.
BALSAMIC BACON BRUSSELS SPROUTS
These balsamic bacon Brussels sprouts are irresistibly crispy and flavorful. They're roasted to perfection, mixed with crispy bacon and sauteed onion, and tossed in a sweet balsamic glaze. You might want to make a double-batch of these because they disappear fast!
Check out this recipe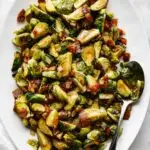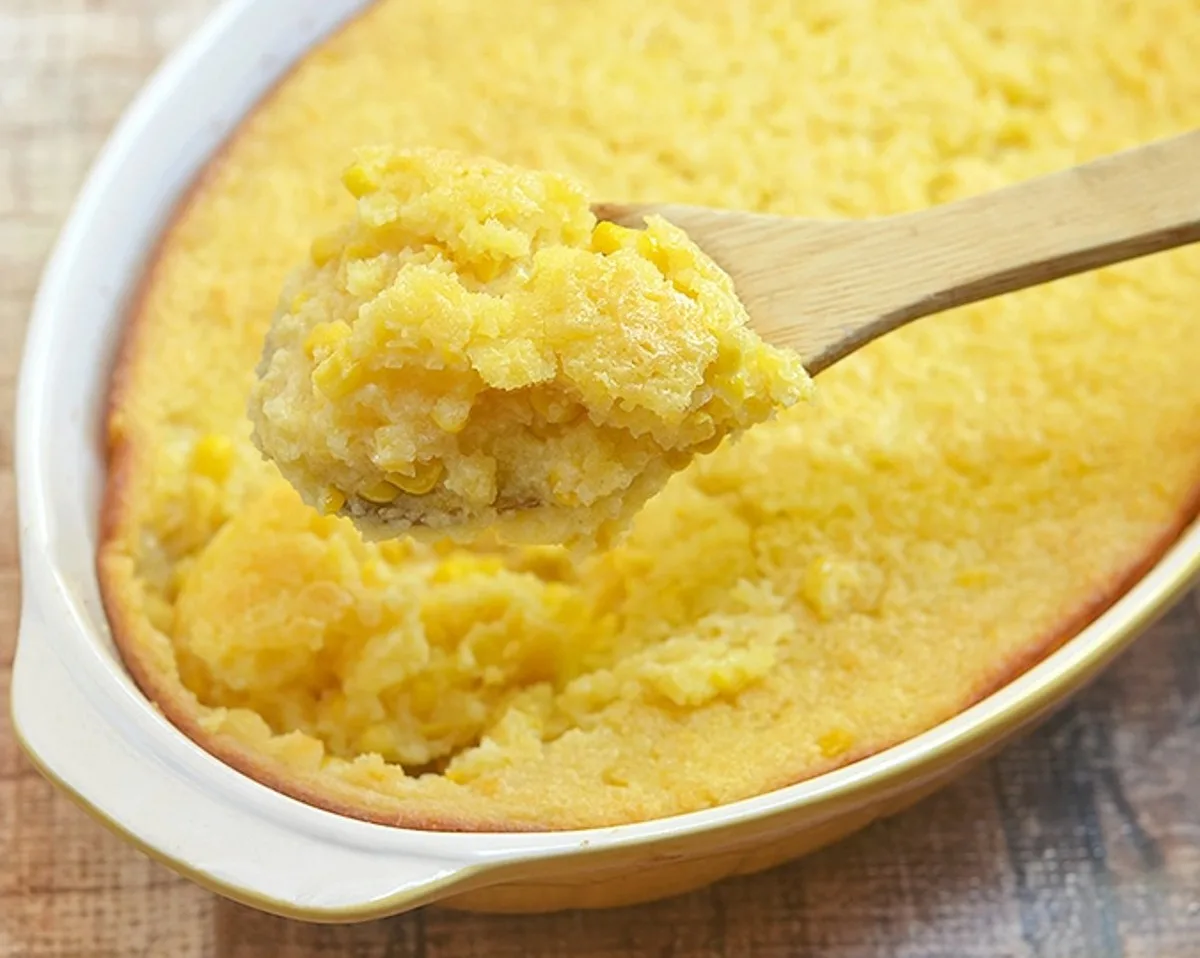 Corn is generally a huge favorite, so be sure to try this buttery, smooth and delicious recipe for corn pudding from Onion Rings and Things.
Sweet Corn Pudding
Sweet Corn Pudding is the perfect side dish for all your favorite meals. Lightly sweet, super moist and loaded with corn flavor, this decadent spoonbread is sure to be a crowd-pleaser!
Check out this recipe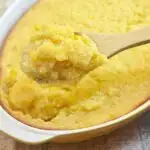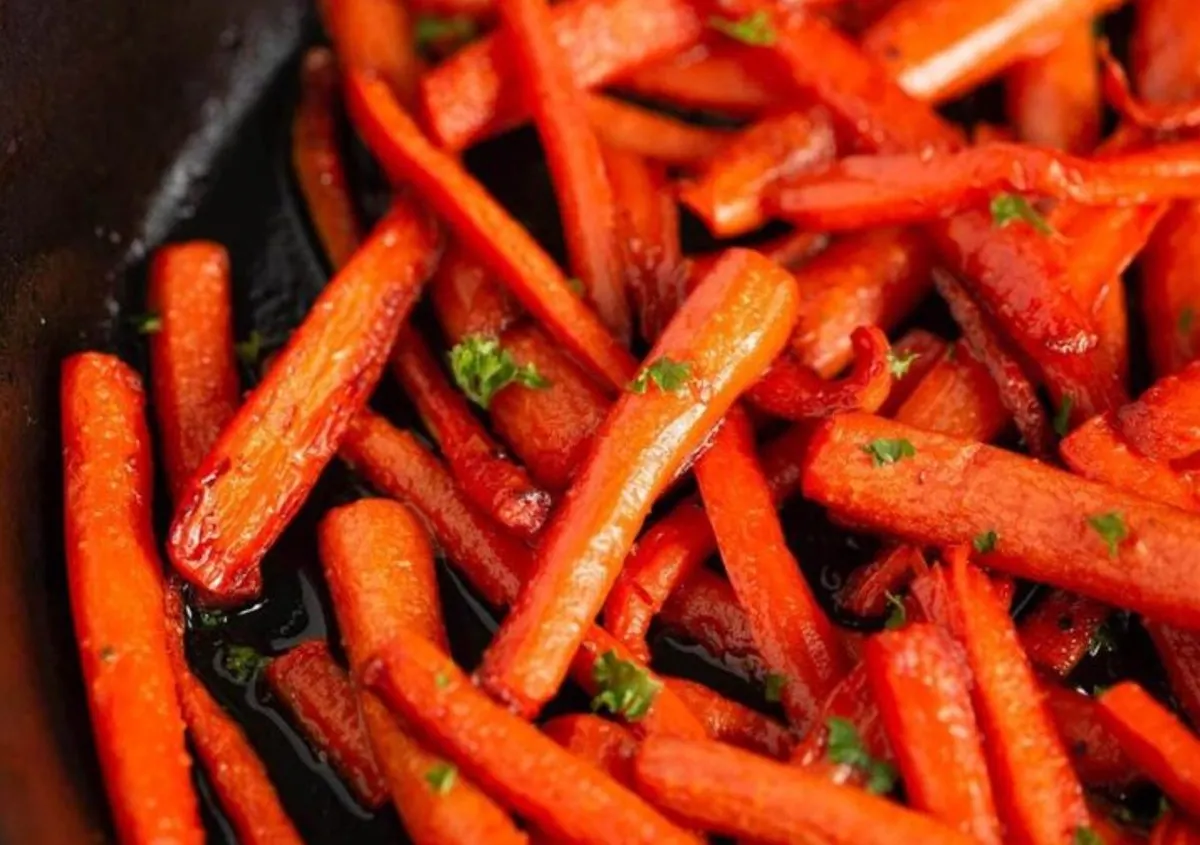 This recipe for spicy glazed baby carrots from I Heart Naptime is naturally sweet and lightly glazed paired with just a touch of red pepper flakes for a little extra kick!
Glazed Carrots
Perfectly caramelized glazed carrots that are crispy and have a hint of sweetness. Require only 3 simple ingredients and can be made on the stove, oven or crockpot!
Check out this recipe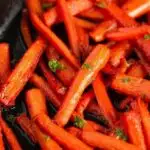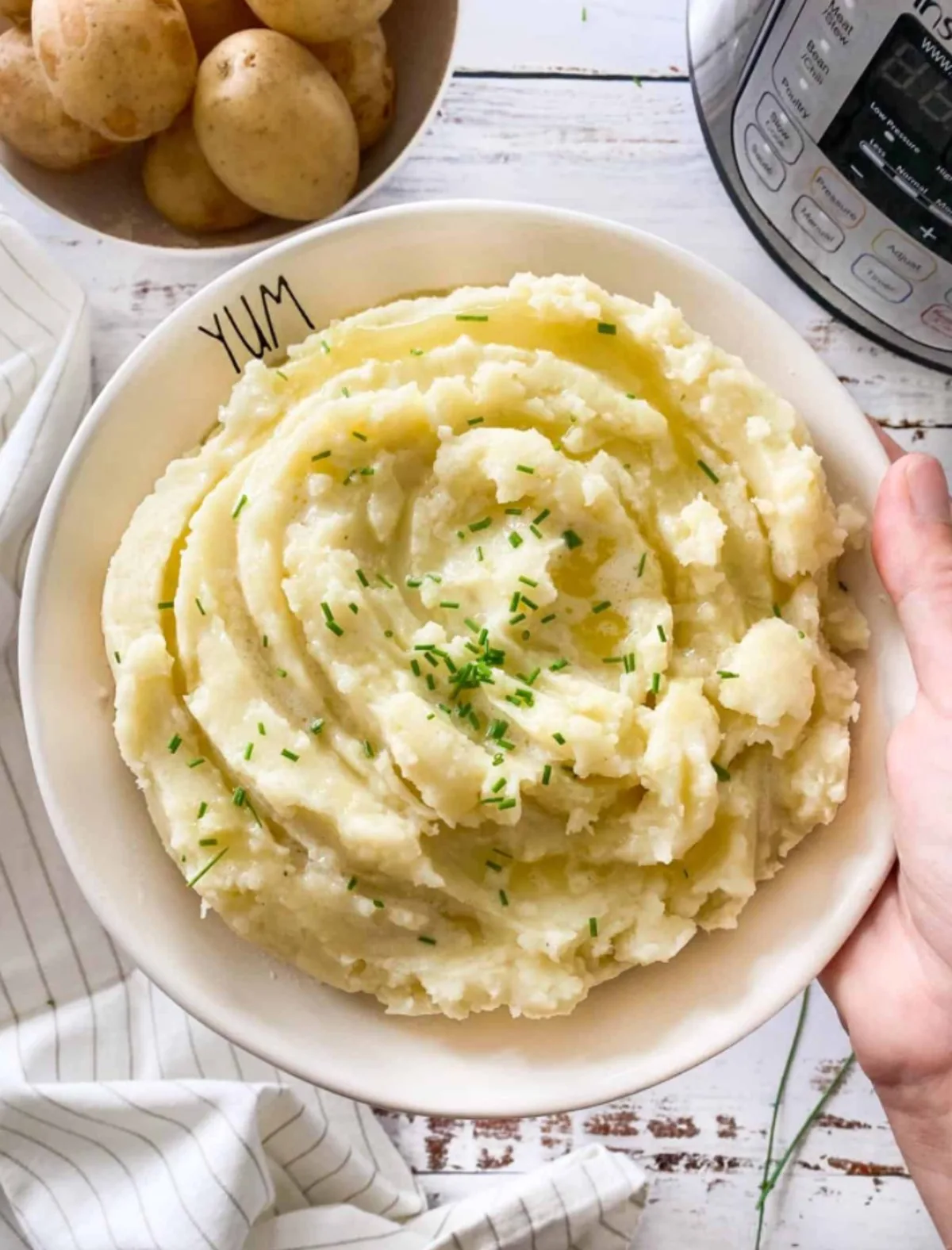 This is a easy recipe from This Healthy Kitchen for delicious and creamy mashed potatoes. A definite staple for any Thanksgiving meal, this is a great recipe because although they are labor intensive, they can be made ahead of time and warmed up when you're ready to eat them, thus saving you lots of time on Thanksgiving morning.
INSTANT POT MASHED POTATOES
It doesn't get any easier than this! These Instant Pot mashed potatoes are ready in no time, with no draining required. Just cook and mash, all in the same pot. Perfect, smooth, fluffy and delicious potato mash, EVERY time!
Check out this recipe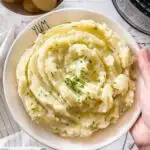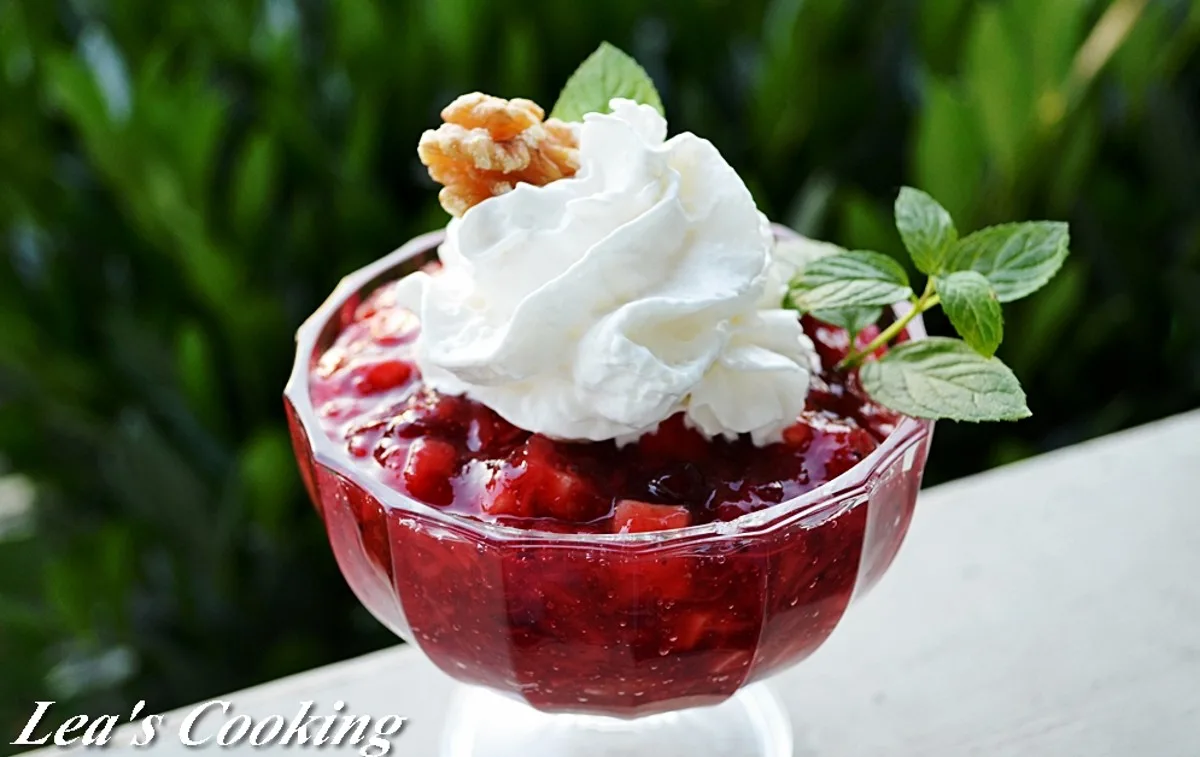 Jello is a fun and festive Thanksgiving side dish that the kids will love! This raspberry jello salad recipe from Lea's Cooking is easy to make and sure to be a crowd pleaser. Add a scoop of cool whip on top for an extra special treat!
Cranberry Jello Salad
This salad is so tasty & bursting with flavor that accents your turkey and dressing…ham, too. This recipe has been around for 40-50 years and so perfect to serve at each holiday. I been making it for a few years now. Make it your tradition, too!
Check out this recipe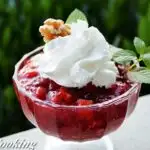 What's your favorite Thanksgiving side dish? Leave us a comment and let us know!