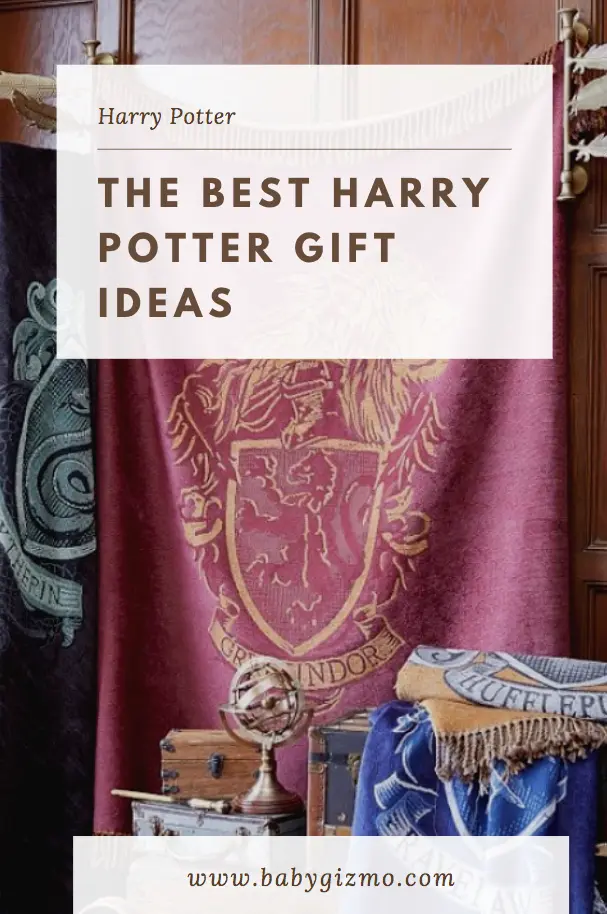 My daughter and I are big Harry Potter fans. In fact, for her birthday, no less than four people chose Harry Potter gifts for her; my parents did an entire HP-themed gift package! I have a collection of the limited-edition bangles from Alex and Ani which some (my husband) may say is a bit excessive. But I say our love of Harry Potter makes us the perfect people to select the perfect gifts for the Harry Potter-lover on your holiday gift list.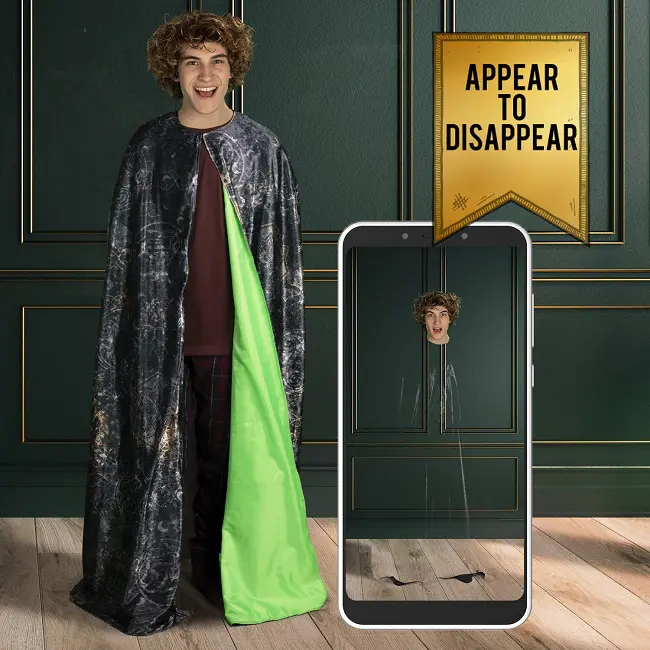 Invisibility Cloak (Deluxe Version): It was hard to know whether to start with this one or save the best for last but having your own invisibility cloak is too amazing to keep quiet about. This cloak allows you to disappear in photos or videos using the free app. ($80)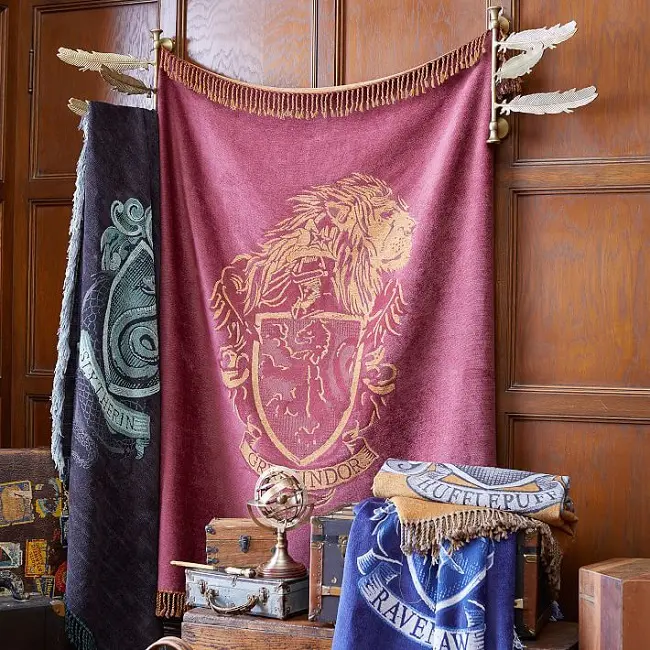 Chenille House Crest Throw: Your gift recipient would rather be cozy warm than invisible? It's freezing outside, so I completely understand, and I've got just the thing: this supersoft chenille throw decorated in your Harry Potter fan's house crest. ($70) And while you're there, you may as well check out some of the other amazing pieces in the collection.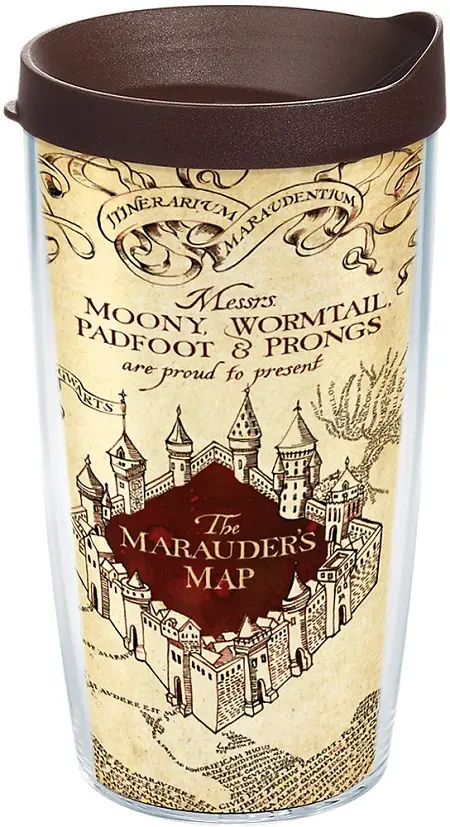 Marauder's Map Tervis Tumbler: My daughter received one of these for her birthday and she loves it! I love the neat details like the fading footprints that make it look like people are actually walking around the map. The cup comes with a travel lid, but you can go to Tervis.com for other lid options. The straw lid is a favorite around my house. (And brown is the best color match.) ($19)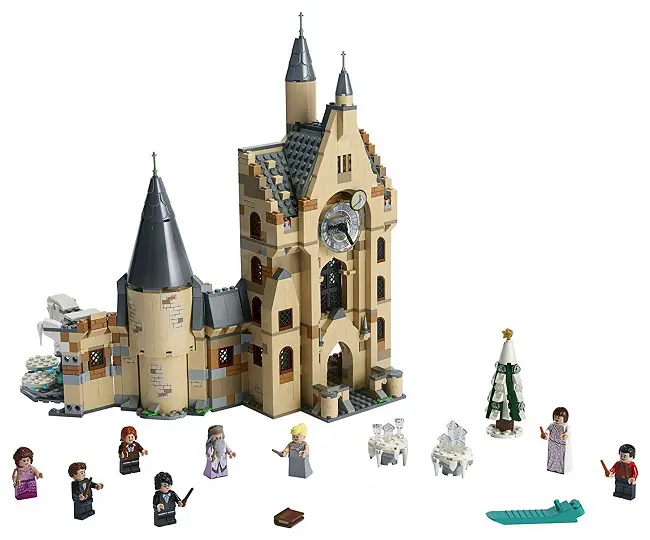 LEGO Clocktower: Give your LEGO fan the gift of a completed Hogwarts castle with the newest LEGO set: The Clocktower. This set contains the Yule Ball scene from Harry Potter and the Goblet of Fire. ($90) And if your child hasn't started building Hogwarts, check out The Great Hall and The Whomping Willow, too!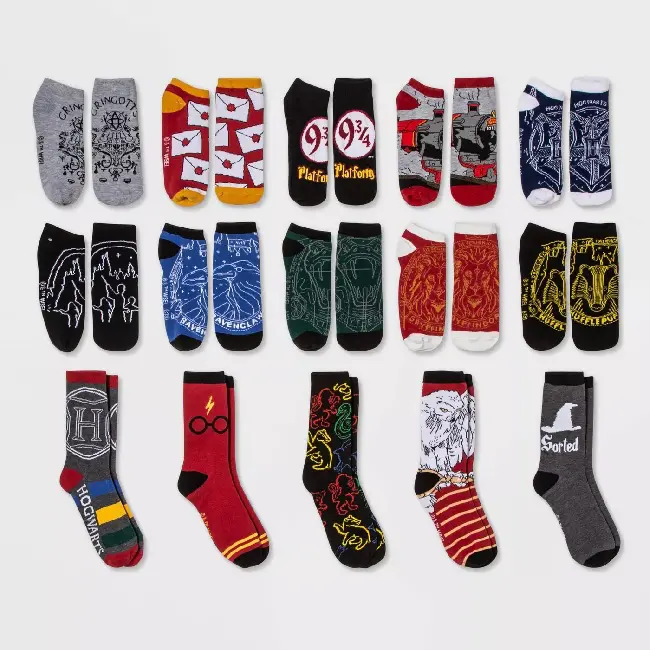 Harry Potter Socks: Target has a delightful selection of Harry Potter socks for every member of the family, including some 15-day Advent calendars for men and women—meaning you still have time to snag them before Christmas. ($7 to $15)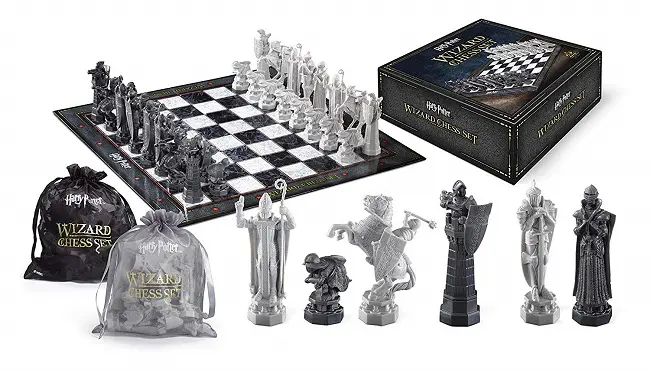 Wizard's Chess: Do those pawns look familiar? They should—they look just like the ones in Professor McGonagall's transfigured chess set from the first movie! This set is regularly $100, but as the time of this post's writing, it's on sale for just $37!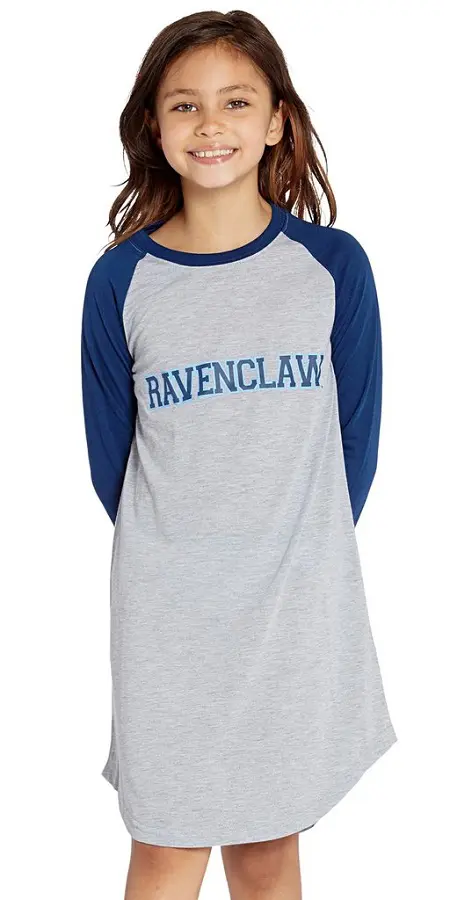 House Sleep Shirt: 50 points to Ravenclaw (or Slytherin, or Hufflepuff, or Gryffindor) for style! With their house name on the front and their house crest on the back, your child will be ready to represent their house during a marathon Harry Potter movie or reading session. This sleep shirt is one of my daughter's favorite pajamas. ($31)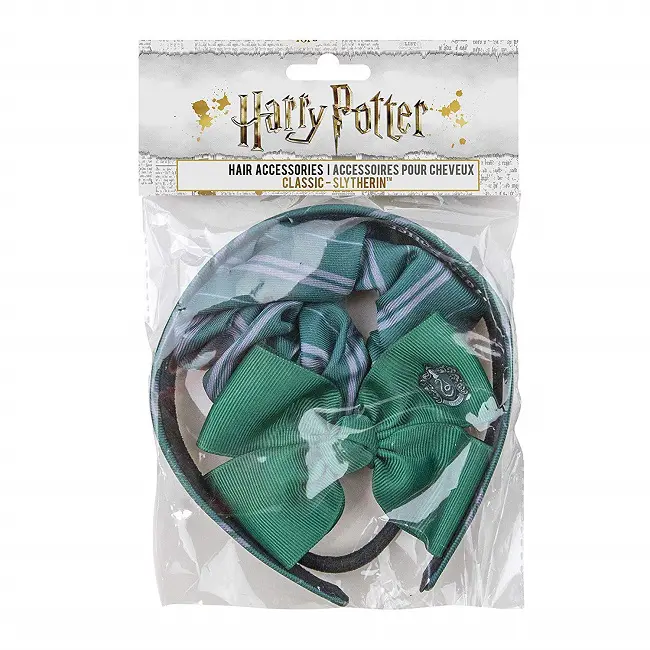 Hair Accessories: Shopping for a VSCO girl who's also a HP fan? I've got you covered with these house-themed hair accessory packs that include a scrunchie. ($16) You can also head over to Etsy where you can find everything from Marauder's Map to Hedwig scrunchies!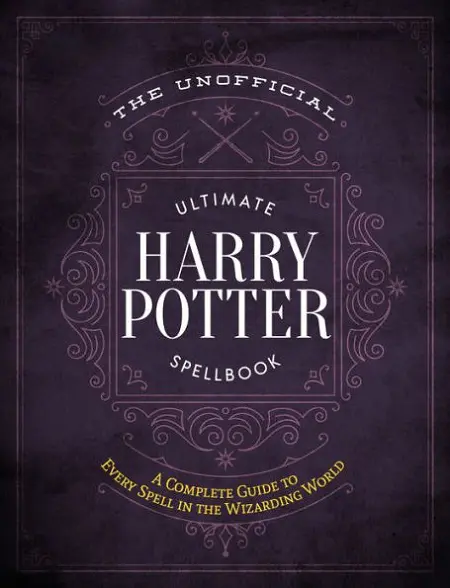 The Unofficial Ultimate Harry Potter Spellbook: I was dying to get this for my daughter until I realized you do need to have read all the books (and have seen the Fantastic Beasts movies) before you read it. Why? Not only does it have every spell from the books and movies—and video games!—it also contains trivia like who the spell was used against and what the outcome was. Uh, Avada Kedavra, anyone? ($9)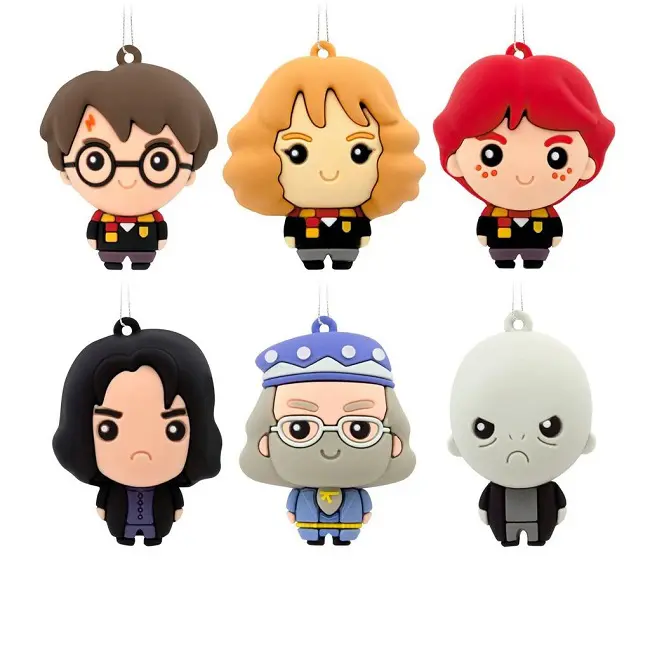 Harry Potter Series 1 Mystery Hallmark Ornament: First of all, these would make the most amazing little stocking stuffers. I love blind bags. (We will not discuss what I put my family through to collect all the Harry Potter/Fantastic Beasts LEGO minifigures a couple summers ago.) Second, that this is Series 1 says there will be a Series 2—what a fun tradition to start with your HP-loving gift receiver! ($4)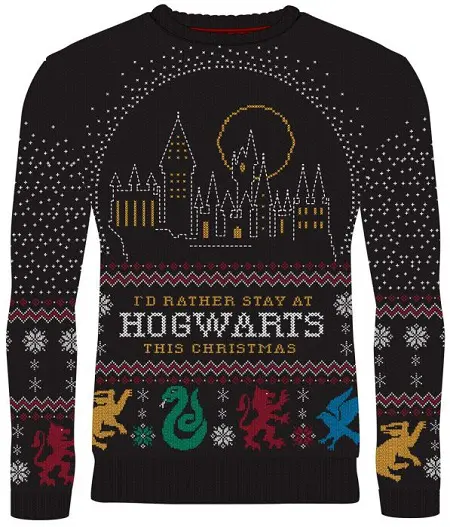 Hogwarts Christmas Sweater: Win at the ugly Christmas sweater game while also showing your love for Harry Potter with this awesome sweater. What could be better? (You can also get house sweaters and Weasley sweaters!) ($55)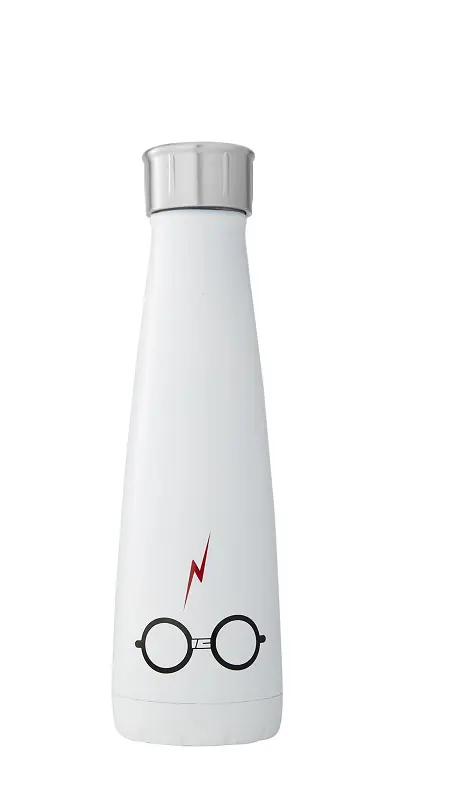 Water Bottles by S'ip: I love water bottles by S'well, and S'ip is their more playful—and less expensive—collection. The bottles keep hot beverages hot for up 12 hours and cold ones cold for up to 24. I've never tested mine with hot drinks, but they're not kidding about the bottles' ability to keep stuff cold. Check out their two fun HP offerings: Hogwarts and The Boy Who Lived. ($20)
Golden Snitch Bracelet: Pandora launched its Harry Potter collection on Thanksgiving and it's so much fun! (Have you seen the Dobby charm?!) But I think my absolute favorite piece is the Golden Snitch Clasp Bangle. The sterling silver bracelet is engraved with the phrase "I open at the close" and the snitch's wings flap. Oh my goodness, it's just perfect. I didn't even put it on my Christmas list—I just went right ahead and bought it for myself. ($90)
See anything you'd like to gift—or to receive? Or do you just want to say Accio list?