We spend a lot of time with our families during the holidays. With all this together time, we keep busy by playing games. Since we've been playing games as a family for decades (yes, I grew up with games!) from family video games to board games to family made-up games, we like to consider ourselves game experts.
If you are looking for a new party game for your holiday party or to just play with your family, here is a list of some of our favorites! (Yep, we even have some "how to play" videos included!)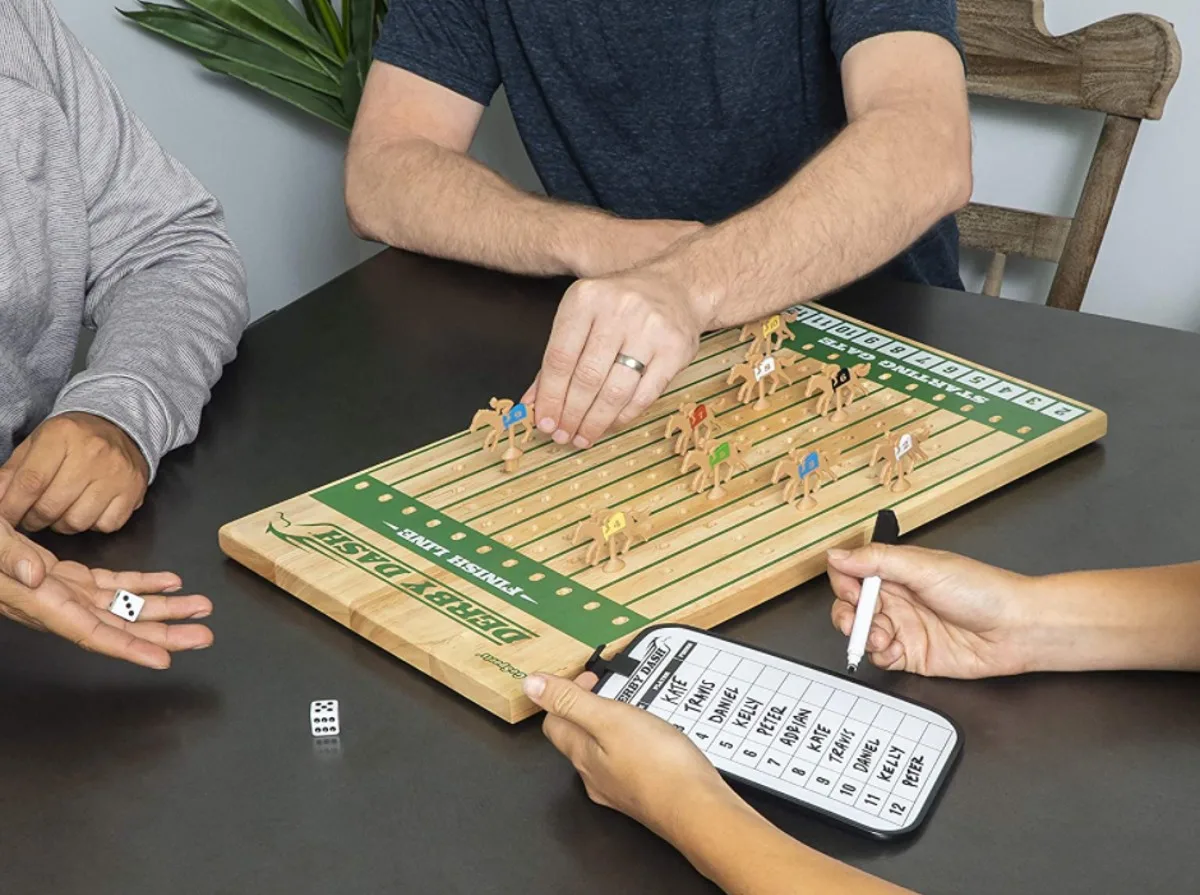 Race to the finish with Go Sports Derby Dash! Raise the stakes with this exhilarating game of chance that will have players on the edge of their seats as horses dash to the finish with every dice roll to be crowned the winner. This one is a betting game but you can use poker chips, coins or dollars!
How to Play Video: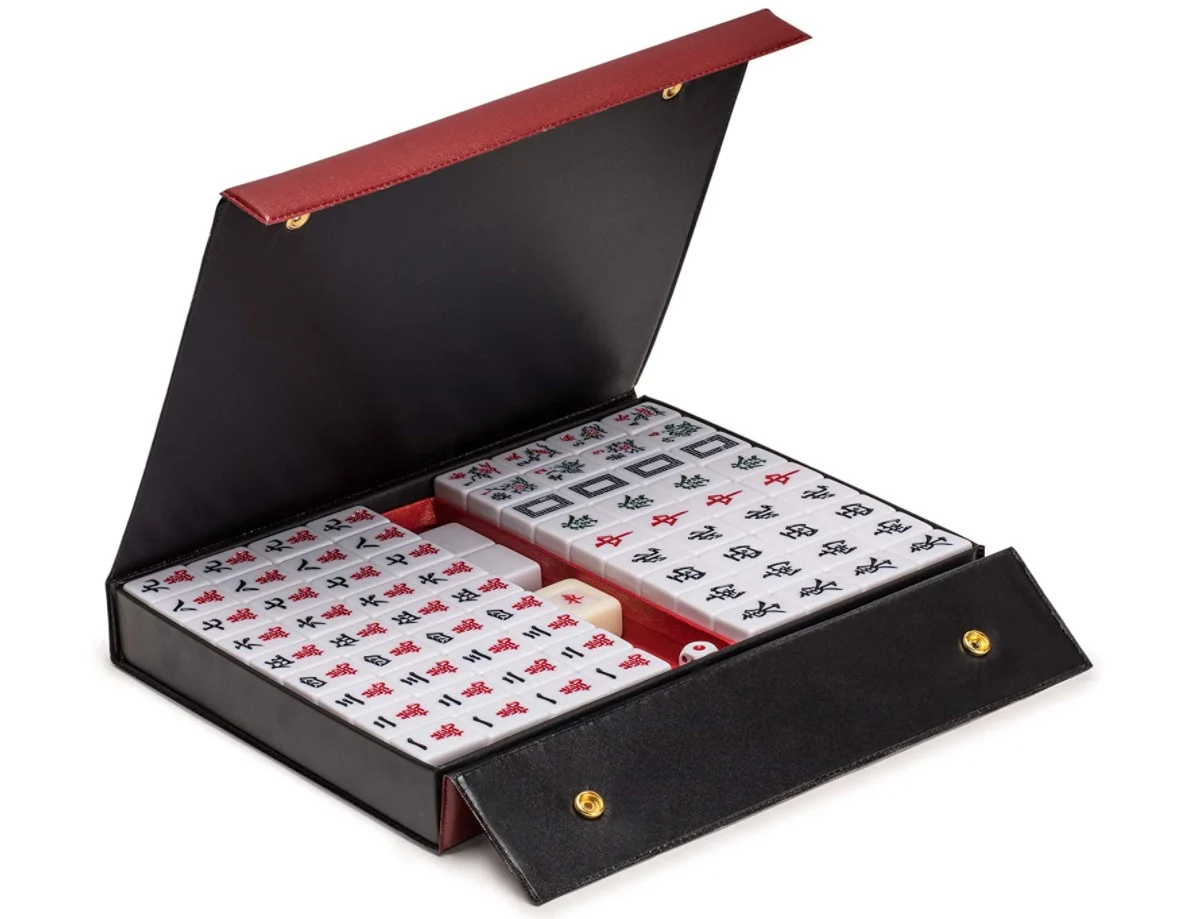 Mahjong is a classic Chinese game that I've been playing since I was little. This game was taught to me by my dad and we still play it together every holiday that we get together. I loved this game so much growing up that I taught it to my husband and kids and we play it together during our own family game nights.
Mahjong is a tile-based game that was developed in the 19th century in China and has spread throughout the world since the early 20th century. It is commonly played by four players. We think that Mahjong is best for ages 10+.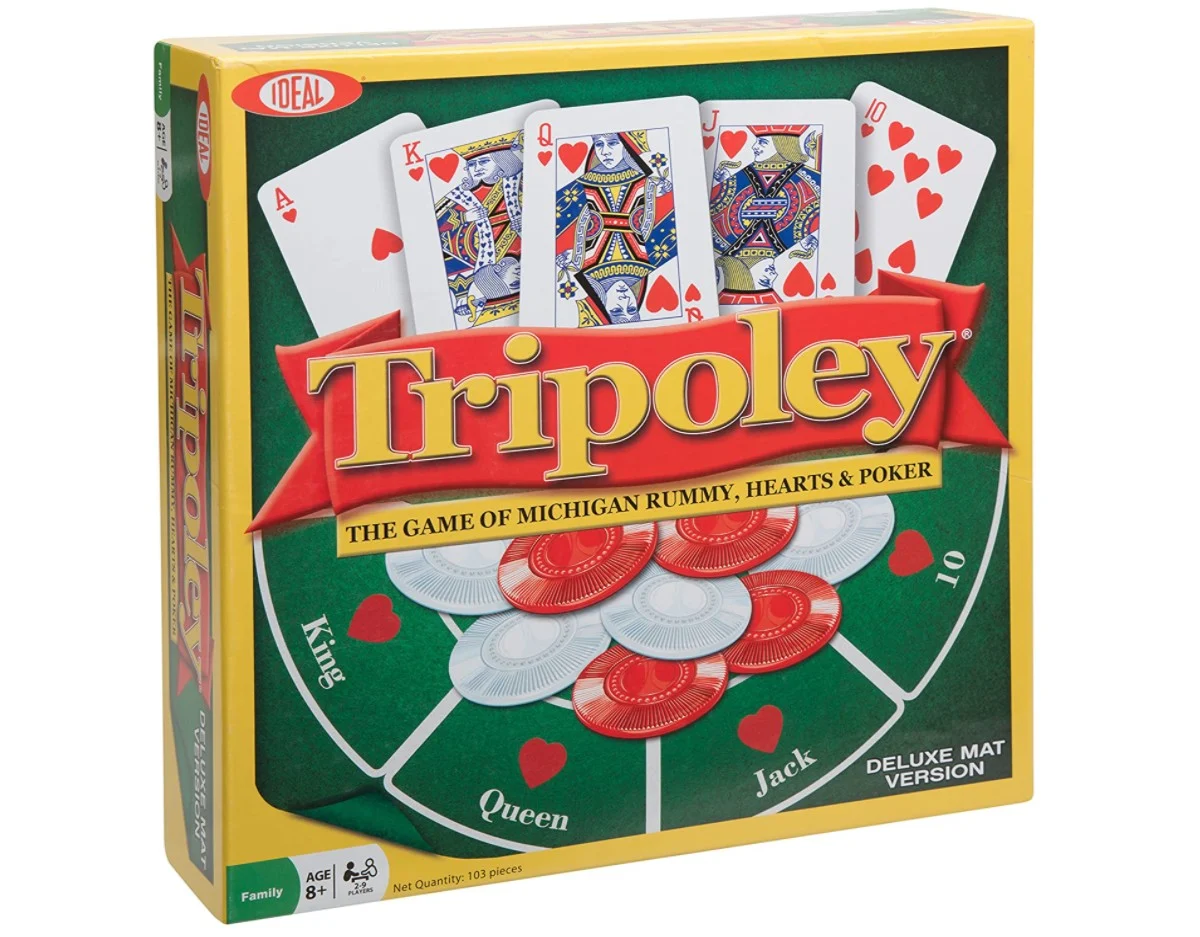 Another cards and poker chips game that we've been playing as a family for years. This one is a holiday favorite and is easy for the kids to join in. This is a great game for a large group and we think the sweet spot for this game is ages 8+.
Ideal Tripoley Deluxe Mat Edition Card Game is the best-selling family classic that mixes Michigan Rummy, Hearts and Poker. Designed for 2 to 9 players, you collect chips while playing fun card games – the player with the most chips at the end of the game wins!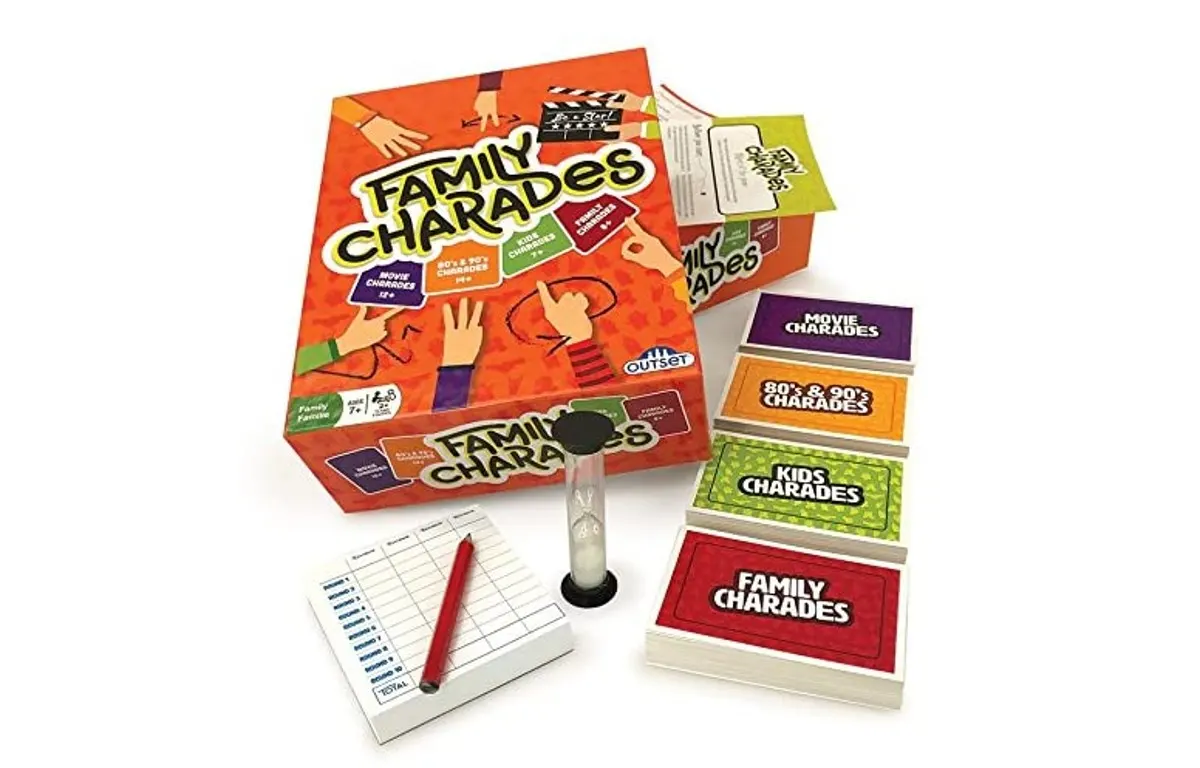 I'm not sure if my love of acting came from our countless nights of Charades as a kid, but I do remember playing this game as far back as I can remember. Charades gets the entire family involved, moving around and laughing. Family Charades is a classic party game that will have you laughing and cheering as teams battle their way to the Charades hall of fame. It's so fun you'll want to play again and again!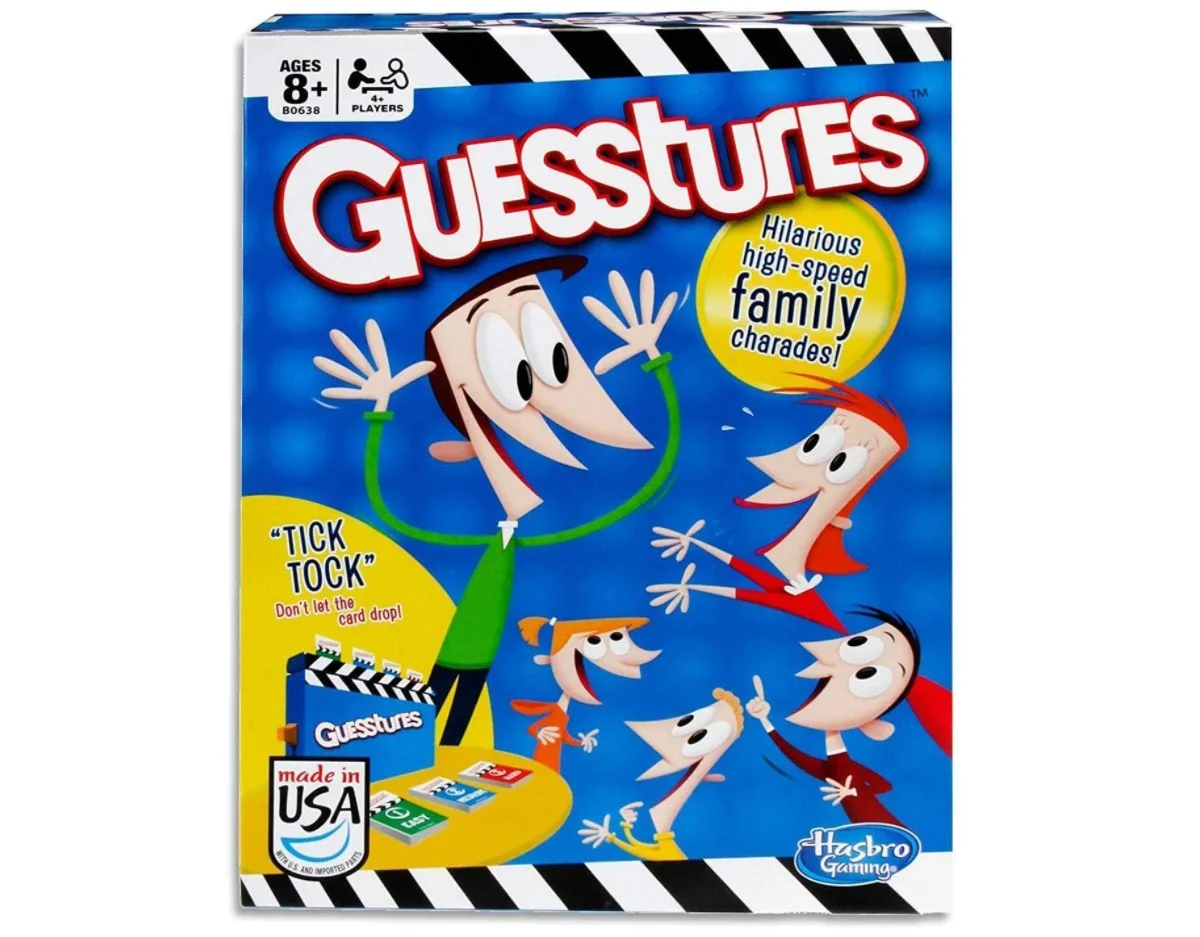 Guesstures is a fast-paced, team type of Charades game that has the players acting out words against the clock. All you have to do is pop four cards into the Action Timer, then set it and start acting fast! The words may look easy, but you only have a few seconds to use classic charades techniques to get your team to guess each one. Did your team guess right? Then you've got to grab the card out of the slot before it gets "munched" by the Action Timer! Easy cards are worth 1 point, Medium cards are worth 2, and Hard cards are worth 3.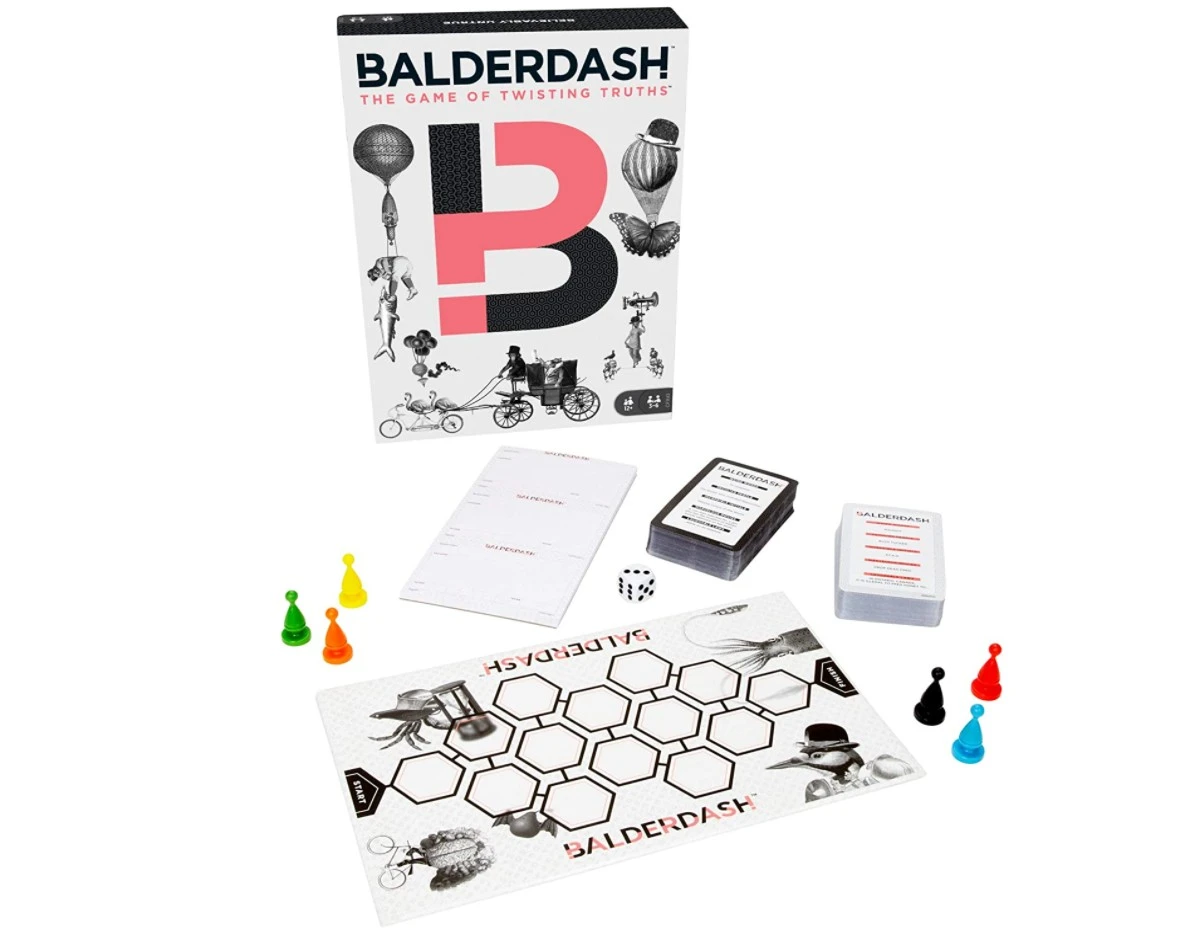 Balderdash was a family favorite for the adult children for quite a few years during the holidays. That was UNTIL we had to retire the game permanently. Yep, this game in no longer in our family game circulation.
Why? Well, it's not that the game isn't fun. It's tons of fun! But on point with how my family changes games, we turned it into something it was not. In attempt at humor, things got personal and people's feelings got hurt one too many times. Yep, so grandpa retired this game permanently from our holiday game nights. Yes, we are talking adult children in their 30s and 40s causing game retirements. It's just how we roll.
If you think your family can handle it and play it the way it was meant to be, Balderdash should still be on YOUR holiday game list.
Balderdash is the game that asks your friends to 'call your bluff', combining unbelievable but true content with answers that are hilarious and totally made-up!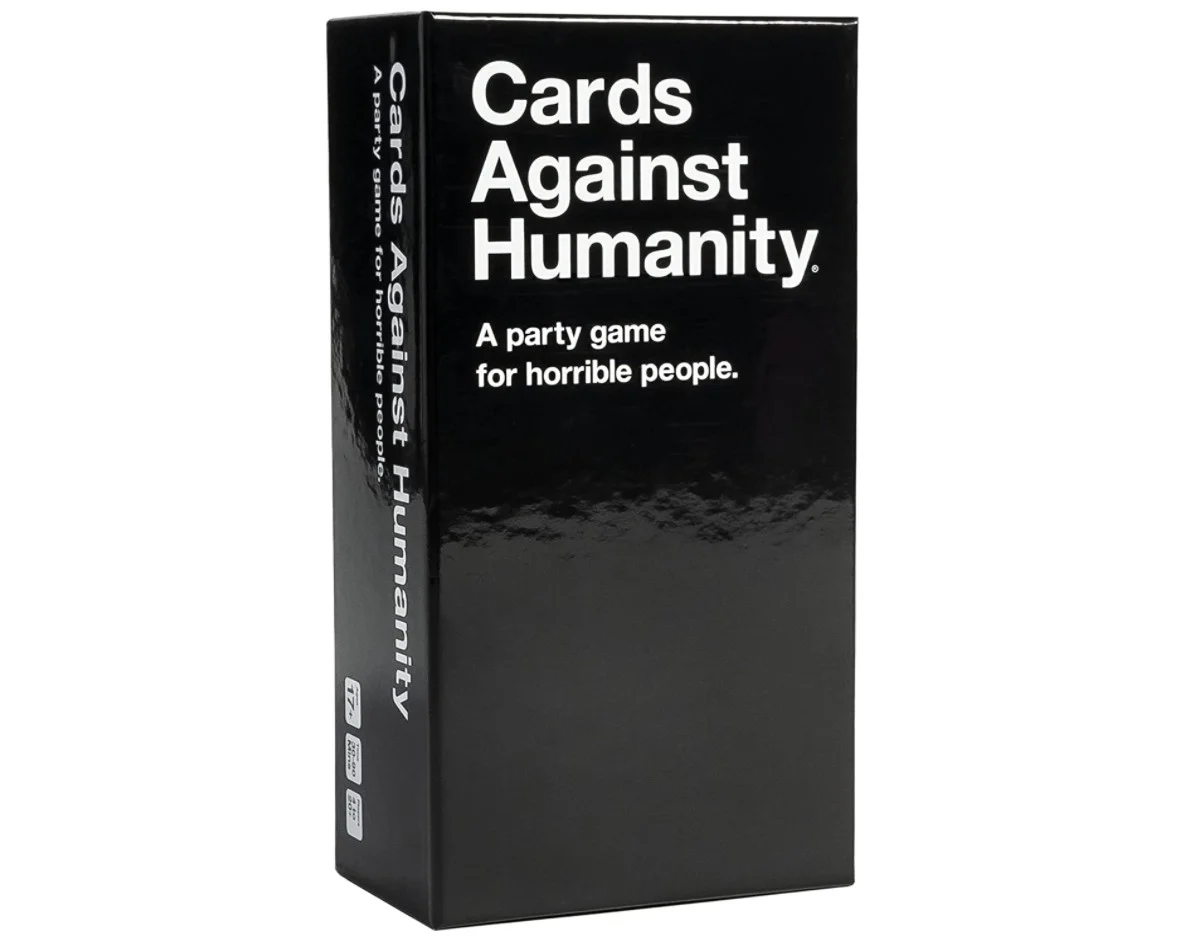 Let me warn you with this one – Cards Against Humanity is for adults only! Let me say it again for those in the back – ADULTS ONLY! Yes, it's called the "Game for Horrible People" for a reason but it sure is fun! My family members (at least most of them!) have a great sense of humor so this games is a blast.
Yes, it's stupidly simple but can be so much fun! Each round, one player asks a question from a black card, and everyone else answers with their funniest white card.
These are just a few of our favorite family games. We are also diving into the world of Oculus this Christmas so we'll see how that goes. Plus, here are some other classic Family Game Ideas: Scrabble, Pictionary, Upwords, and Monopoly