I totally convinced you how awesome doulas are last week, right? So, now that you're searching for your perfect match, you need to prepare for your meet and greet interview.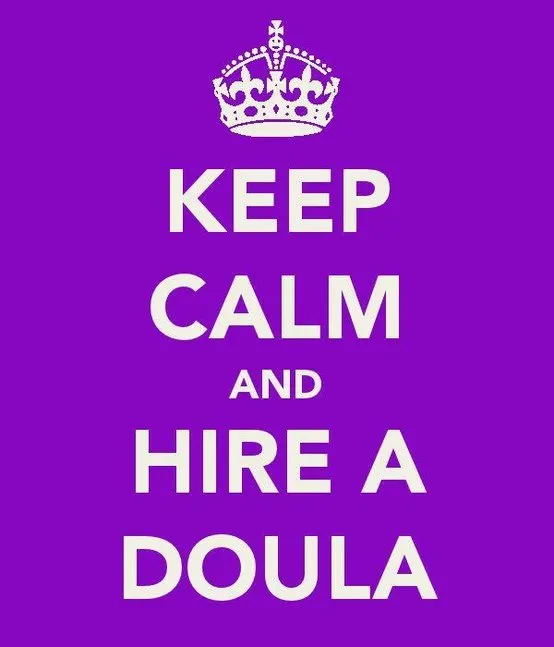 Any doula worth her birthing ball (ha, birth joke there!), will offer you a free phone or in-person consultation before you move forward. Take her up on it! In fact, I highly encourage you to take the time to meet her face to face. One of the most important things about a doula is not only her training and experience, but "the click". The click that means she gets you and what you envision for your birth. By meeting face to face, over coffee or a walk around the neighborhood, you'll have the opportunity to make sure you are a good pair. DONA agrees:
It is a good idea for both you and your partner to meet doula candidates to decide if they are compatible with your family. Are they kind, warm and enthusiastic? Are they knowledgeable? Do they communicate well? Are they good listeners? Are they comfortable with your choices or do they seem to have their own agenda? Do you feel at ease with them? The way that you feel with a doula is more important than the number of births that they have attended or how many new families they have nurtured. You may want to interview more than one doula and make comparisons before choosing your doula. (source)
Begin your doula research at the start of your second trimester. Ask your friends and health care provider if they have any recommendations and search your region's certified doulas here. In order to attend all their birth commitments, doulas only take so many clients each month, so connecting early with your doula is key. But, if you're later in the game, don't let that stop you. I found my last doula when I was 35 weeks pregnant!
During your meeting, take notes (especially if you are interviewing more than one potential doula – you'll want notes to refer to before you make your final decision) and follow this little guide to make sure all your questions get covered.
THE DOULA INTERVIEW
THE BASICS
Tell me about your training and certifications. When? Where? With what organization? What did your training entail?
Share about your birth experiences. How many? Birth settings? Successes and complications you have encountered?
What is your fee? Do you have a refund policy?
Do you have a back-up doula in case you are tied up at another birth?
Do you have any references from past families?
PHILOSOPHY
Why are you a doula?
What is your philosophy about birth?
What is your favorite birth book? What others do you recommend?
How do you work with and involve my partner?
What are your feelings about pain relief and/or medication during labor?
LOGISTICS
When do you join me during labor?
How long do you stay after birth?
Do you meet with us postpartum?
Are you available for phone calls and questions throughout pregnancy and postpartum?
The doula I had for my first birth was quite different than the doula I had for my second – one young, one older, one in training, another with years of experience, one a mother, and another without her own children. What mattered most was that click. Upon meeting and getting to know each of these extraordinary women, I knew that they could fill the support role my husband and I needed for my labor.
So, my words of wisdom … gather information, but in the end, follow your heart.
P.S. Worried about the cost of hiring a doula? Many work on a sliding scale and those in training usually offer complimentary or highly reduced rates for their services in order to gain hours and feedback/recommendations so don't let cost stop you from getting the labor support you need.