Growing up pizza was my favorite food. I always requested it for my birthday – tiny pepperoni and black olives, pretty please! Not the most unique pizza, but delicious just the same.
For years I assumed pepperoni was the only way to go. And then my sister introduced me to a taco pizza. Whoa! Yum! And so different! From there I started branching out. Trying more, unique pizzas with a vast array of toppings. Now I prescribe to the ideology that the "weirder" the ingredients, often, the better pizza outcome!
Take a peek at these unique pizza topping combination, they are sure to become insta-favorites!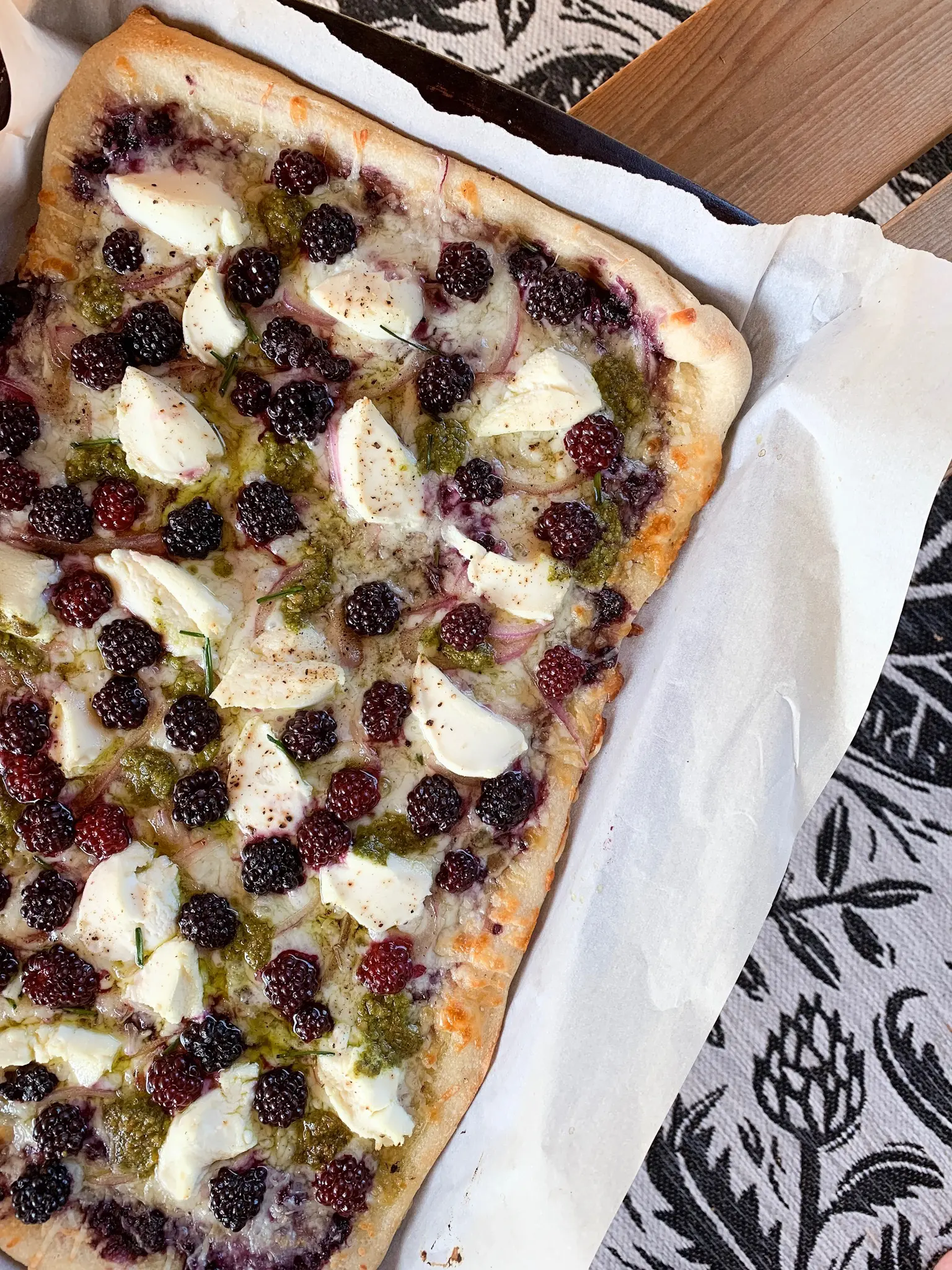 Three Cheese Blackberry Pesto Pizza from Baby Gizmo — Oh yes, berries on pizza are a total win!
French Onion Pizza from Erica's Recipes — Bring on the veggies in a perfectly gourmet way.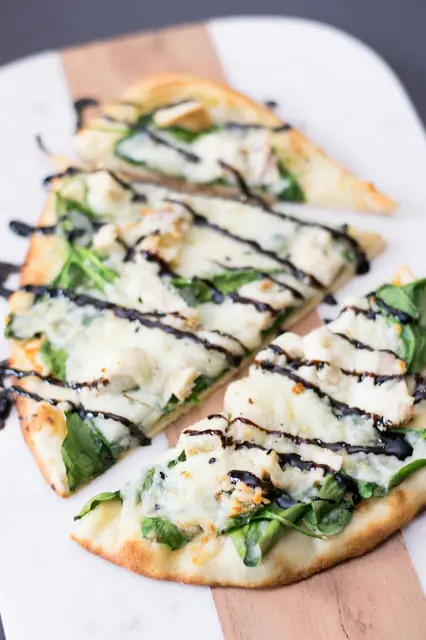 Chicken and Spinach Naan Bread Pizza from The Kitchen Wife — It's true, naan is a wonderful and easy pizza base. Try it!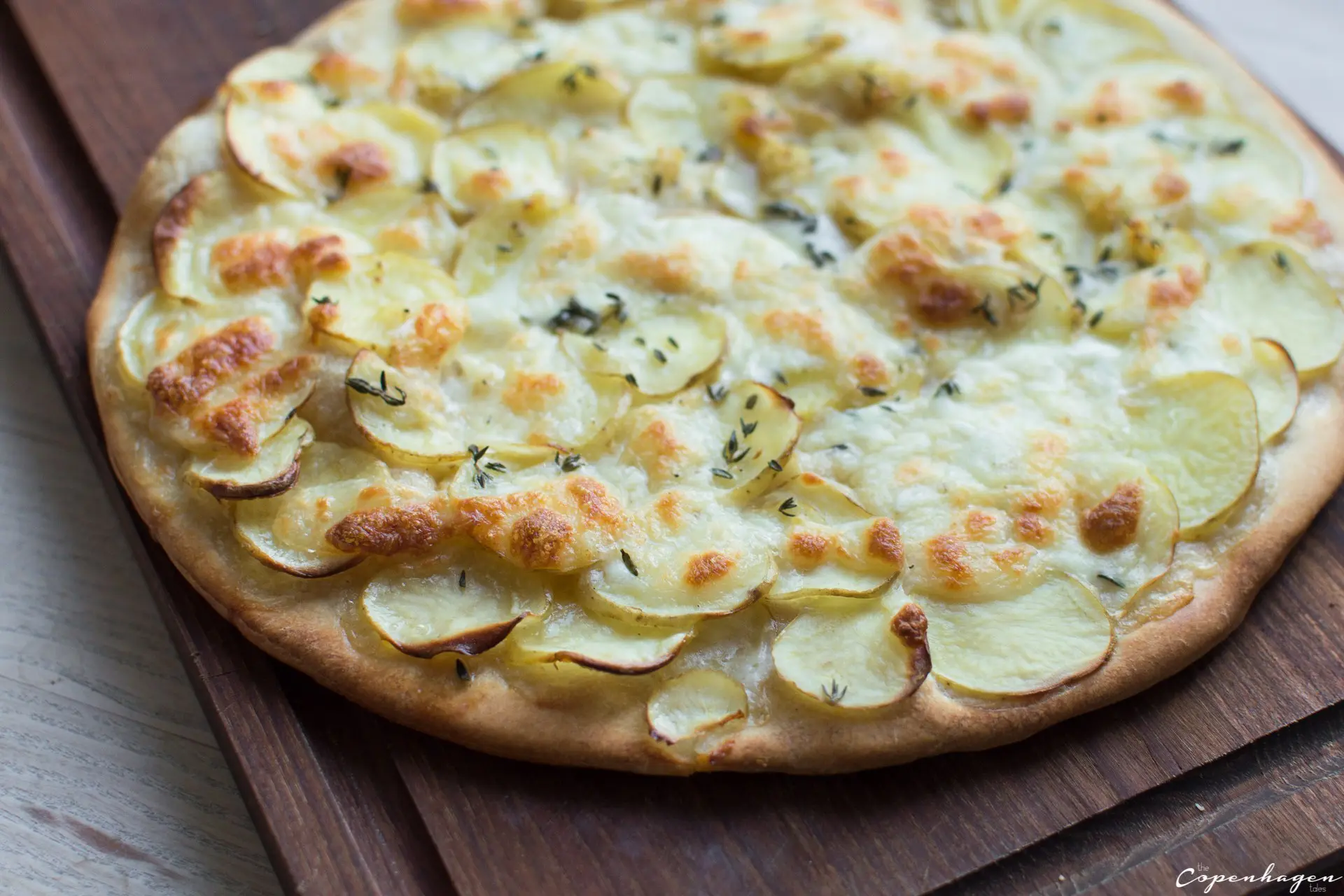 The Best Potato Pizza from The Copenhagen Tales — I first tried potatoes on pizza at a local restaurant, and yes, I was skeptical, but holy moly, potatoes DO belong on pizza. Who knew?!?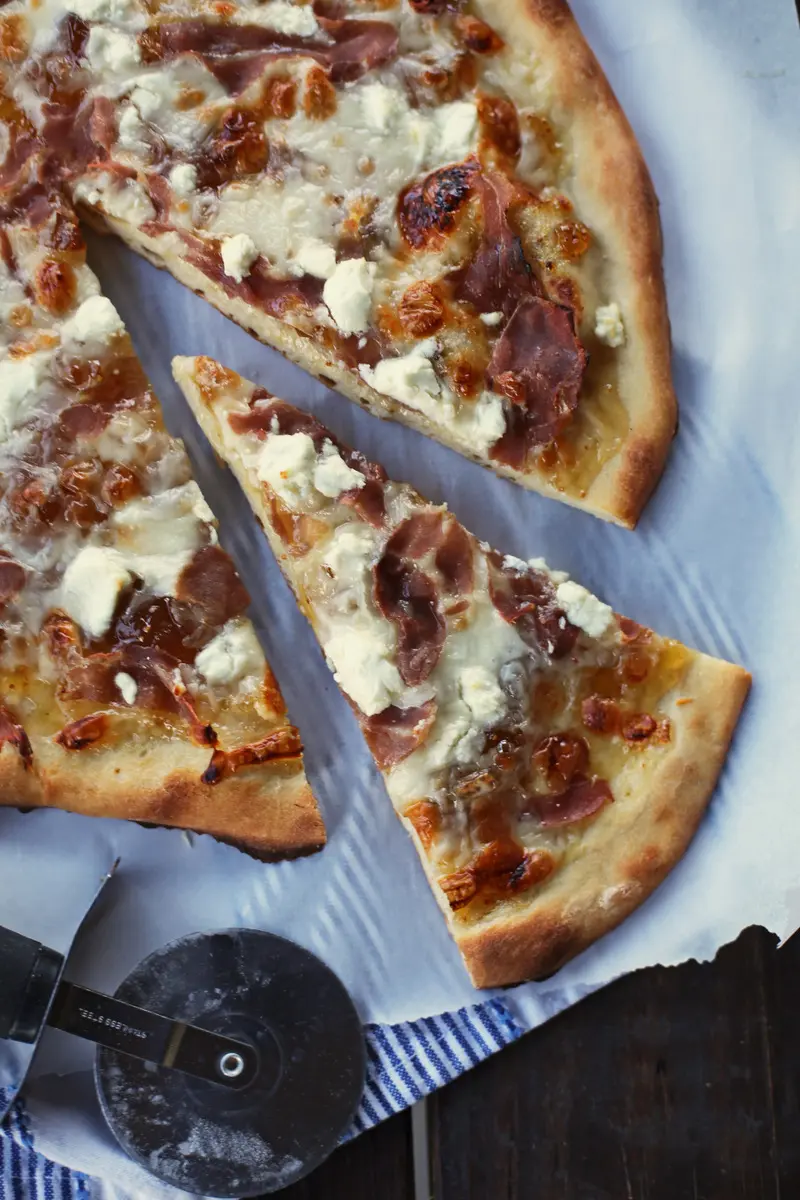 Fig Pizza with Goat Cheese & Prosciutto from Everyday Reading — Figs are such an underrated ingredient, but lately I've been trying them in lots of recipes, pizza included!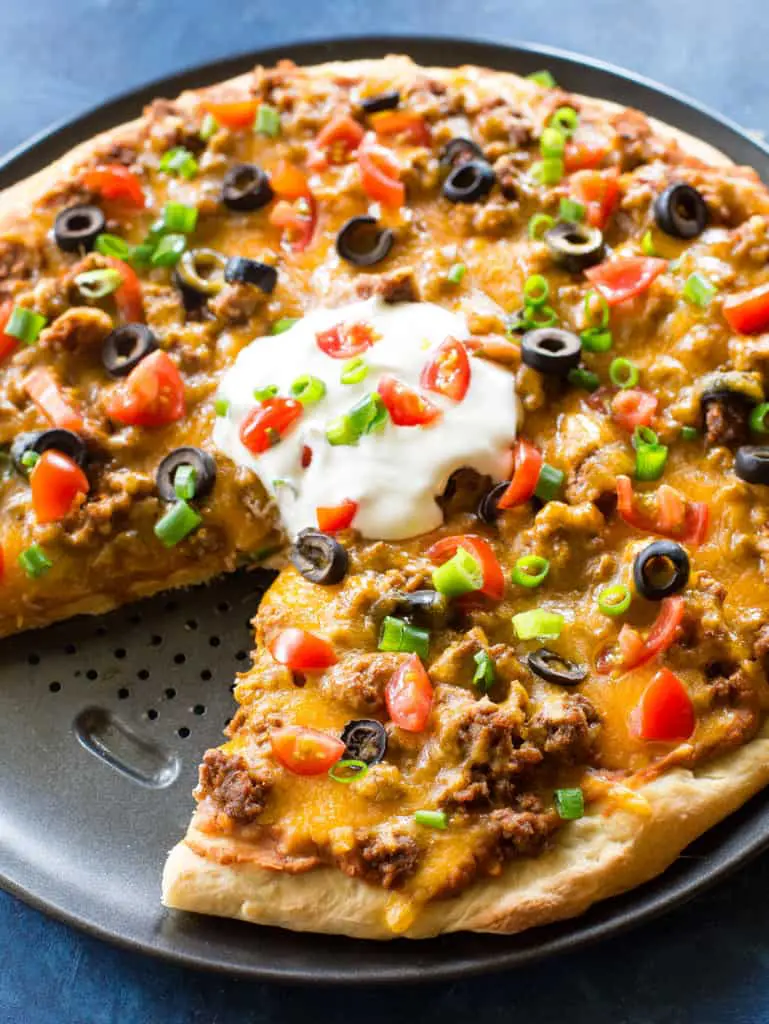 Taco Pizza from The Girl Who Ate Everything — Oh yes, Mexican night can merge with Italian night!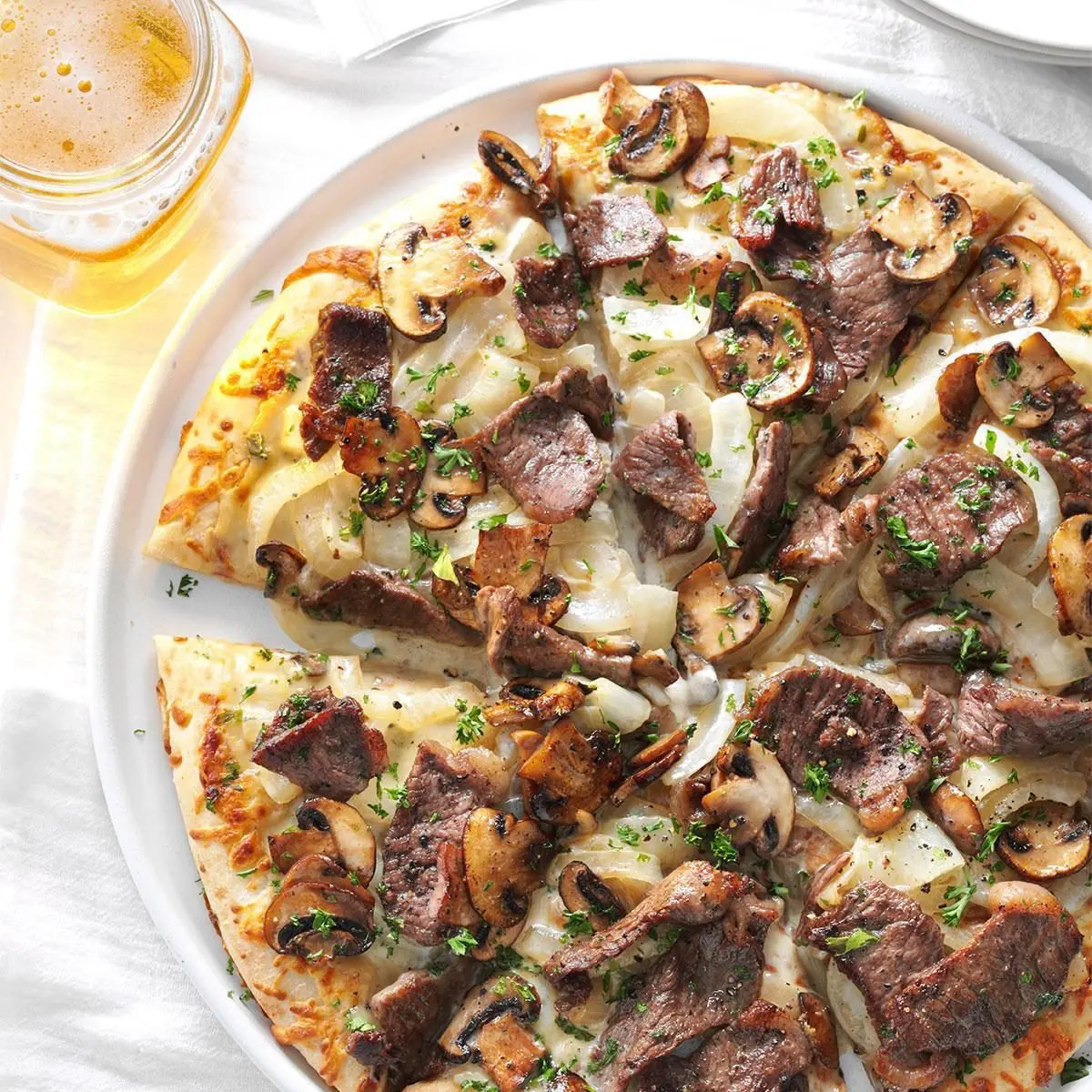 Steak & Blue Cheese Pizza from A Taste of Home — It's a full meal in one bite!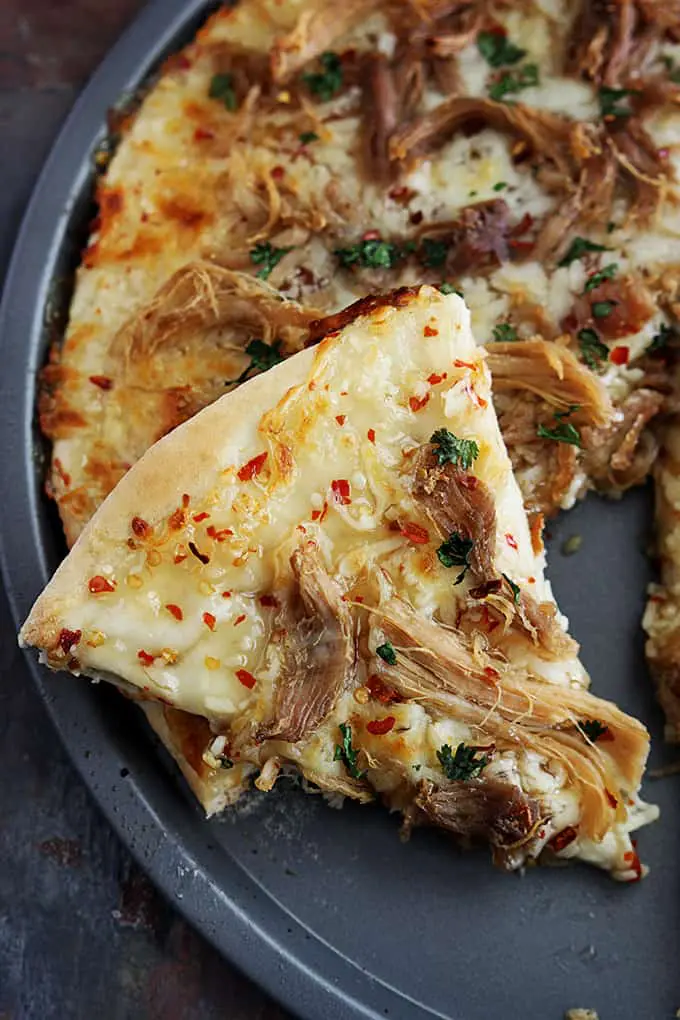 Thai Sweet Chili Pork Pizza from Creme de la Crumb — A touch of spice with a dose of protein, win!
Pear, Gorgonzola and Hazelnut Pizza with Mixed Greens from Creative Culinary — Cross my heart, hazelnuts are the most underrated nut. Paired with pear and gorgonzola (with a mini salad on top) and you've got yourself a dynamite bite!
Do you have a unique pizza combo favorite? We'd love to hear!