Have multiple children that have to share a room? Stressing about decorating a shared room and don't know where to begin? Don't worry, we're here to help you get started! It can all be overwhelming, but here are some ideas that can lift the burden.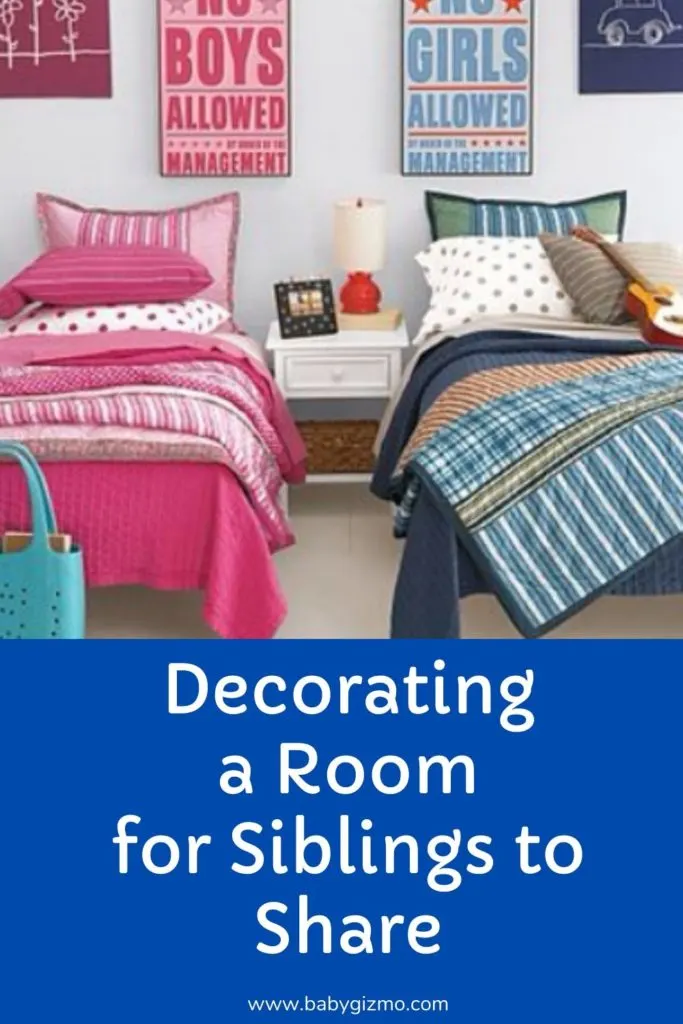 1. Divide the room in half.
Some children are happy to share, but some are not. If the latter is the case, and the bedroom is large enough, put up a divider to make one large bedroom seem like two small ones. This is an especially good idea if you have a boy and girl who need their own privacy!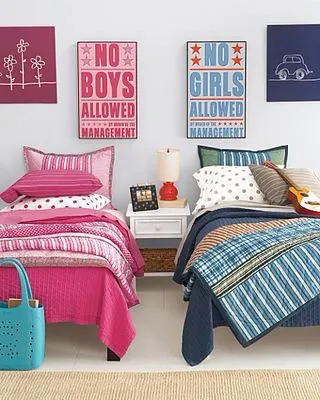 2. Choose furniture that doubles as storage space.
There are plenty of beds that actually have storage drawers underneath. If you're sharing a room and space is an issue, make sure you choose furniture that can also store toys or clothes, like this.
3. Keep it neutral.
Keep the furniture neutral colors like choosing all white. Then add pops of colors on the walls or rugs. This way, nothing is too much of a theme one child may not like.
4. Bunk beds.
From little ones to older kids, bunk beds are a great way to save space in a bedroom!
5. Let each kid choose.
Let each child choose something special for their shared bedroom. If you trust their taste enough, give them a certain area of the room to decorate, so each gets a say in how the room will look.
6. Search for common ground.
Kids may not agree on how they want the room to look at first, but if you search for something they both love, you'll be able to start from there when decorating!
7. Mix and match.
Don't be afraid to let each child pick out their own bedding. Mix and match to make the room showcase each child's personality!
8. Same but different.
Consider getting two of the same beds and two of the same dressers, but painting each one differently. One child might decide they want a yellow set while the other wants pink. This way the furniture is technically the same but each set has it's own spin!
9. A room for different ages.
If you have a baby and a toddler in the same room make sure there is a corner for baby and a corner that includes all the different toys that interest your toddler. Nothing in the room has to be too big kid or too nursery. You can make it work for both age groups.
10. Make it work for your family.
A room doesn't have to look a certain way. What matters most is that it is comfortable for your children who are living in it! Don't be afraid to experiment, move things around, and then move things around some more. Nothing is permanent. You can always change things as your children grow!