It is recommended that children should visit the dentist for the first time when they are around two years of age. My son will be two in two months and the thought of him at a dentist makes me a little nervous. I don't think he is going to be a fan of a stranger opening his mouth, putting things in it, or having to hold still for very long. I have been scouring the internet and books looking for tips on how to make this visit for him easy and successful. Here are some of my favorites that I have rounded up to help you with your first visit.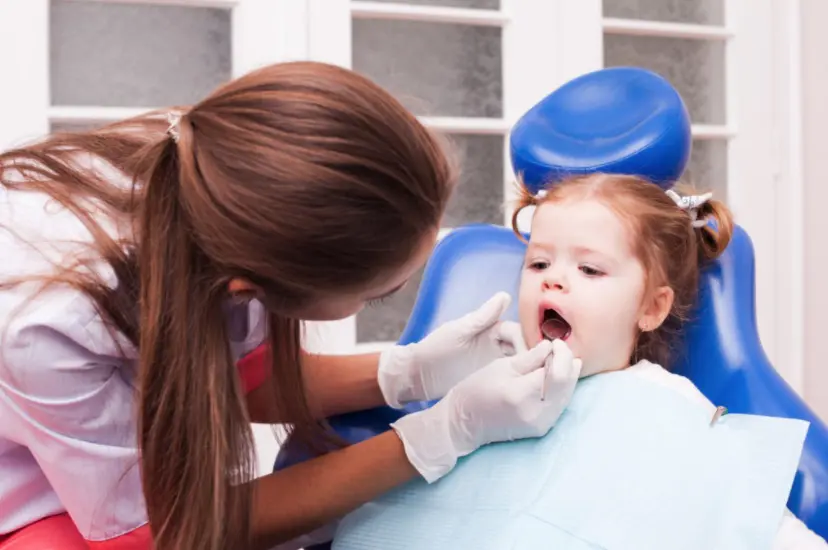 – Take your child to a kid friendly dentist.
There is a difference between the dentist you see, and a dentist your child will see.
– Make an appointment and tour the office first.
Observe how the staff handles children, and make sure you are comfortable with all of the procedures. Watch for cleanliness. This will also familiarize your child with the new environment so they will recognize it and be more calm when you take them back for their actual appointment.
-Provide your dentist with appropriate information.
Make sure your dentist knows any medical condition your child may have and any medications they may be taking.
-Tell your dentist your child's habits.
If your child has sucking habits, be it a thumb, pacifier, or bottle, let them know as this may affect your child's teeth and jaw.
-Talk to your child about what is going to happen.
Weeks before your child's first dentist appointment, start talking to them about what is going to happen. Let them know they will be going to a fun place where a nice man is going to check their teeth and clean them so they look nice and sparkly.
-Start brushing now.
Practice brushing with your child now so that they get used to having a toothbrush in their mouth. Not only should you already be doing this to practice good oral hygiene, but your child will be used to the toothbrush and toothpaste when they go to the dentist.
-Prizes.
Let your child know that if they do a good job, they will be rewarded with stickers or another prize.
-Help them.
Be there if you can to hold their hand and comfort them. It is natural that your child may get upset and scared while at the dentist, but things will go so much smoother if you remain calm and talk them through it.
Has your child been to the dentist yet? What tip would you give to other moms about to take their children to the dentist for the first time? Leave us a comment and share your advice!