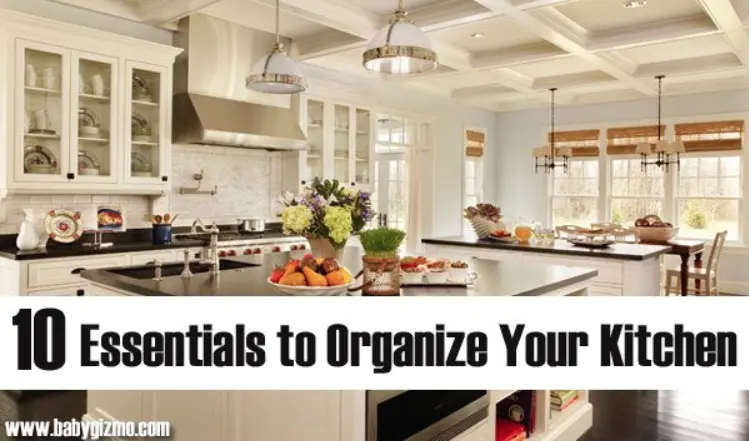 Are you in the swing of getting organized for the new year? If you're like me, setting aside time to organize your kitchen is not at the top of your list of favorite things to do. But the new year is a great time to reset, get everything in order, and finally conquer all that kitchen clutter.
My first line of defense in tackling such a task is… shopping! Even if I don't love organizing, I do love organizational essentials. So here you go!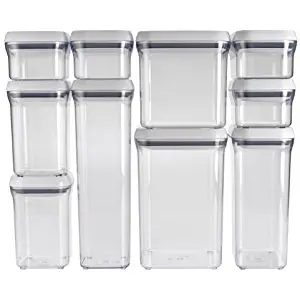 1. OXO 10-Piece Good Grips Pop Containers Set– These are great for holding pasta, flour, sugar, beans, and so many other pantry staples.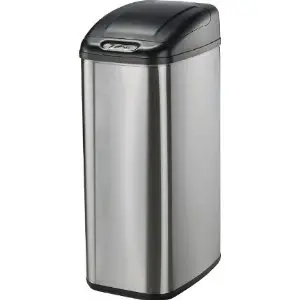 2. Nine Stars DZT-50-6 Infrared Touchless Stainless Steel Trash Can, 13.2-Gallon– Perfect for the busy mom. You never have to touch the lid! Just wave your hand, or elbow, and drop your mess right in.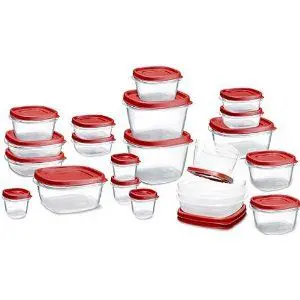 3. Rubbermaid 42-piece Easy Fine Lid Food Storage Set– This is my absolute favorite. Throw out all those mismatched storage containers and lids and start fresh with this set!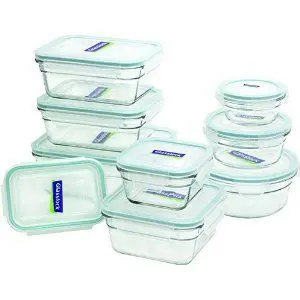 4. Glasslock 18-piece Assorted Oven Safe Container Set– Another great way to start fresh. Have matching oven safe glass containers each with a lid!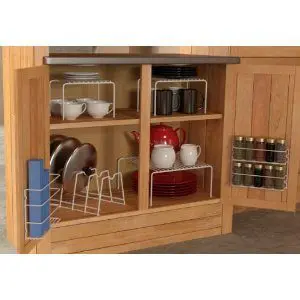 5. Grayline 6 piece Cabinet Organizer Set– My biggest issue is my cabinets, so I am in love with this set. Never rattle around pot lids again!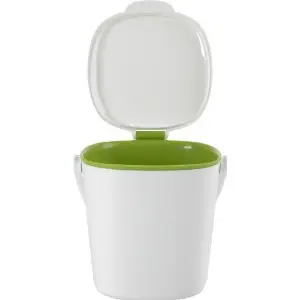 6. OXO Good G0s Compost Bin– A beautiful bin for your compost.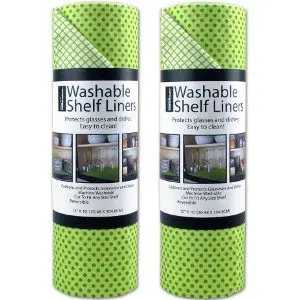 7. Washable Shelf/Refridgerator Drawer Liners– Get those shelves clean for spring with this adorable, functional drawer/shelf liners.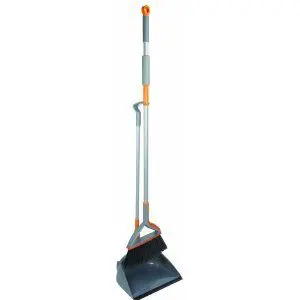 8. Casabella Quick N' Easy Upright Sweep Set– Does anyone else have a broom and dust pan that fall all over the closet? I love this self-standing upright sweep set!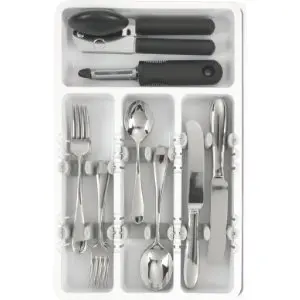 9. OXO Good Grips Expandable Utensil Organizer– No more messy silverware! Hooray!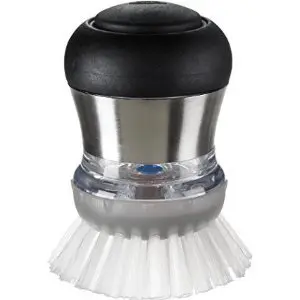 10. OXO Steel Soap Dispensing Palm Brush– Throw out that old, gross, germy brush and start fresh this spring.
What would you add to the list?