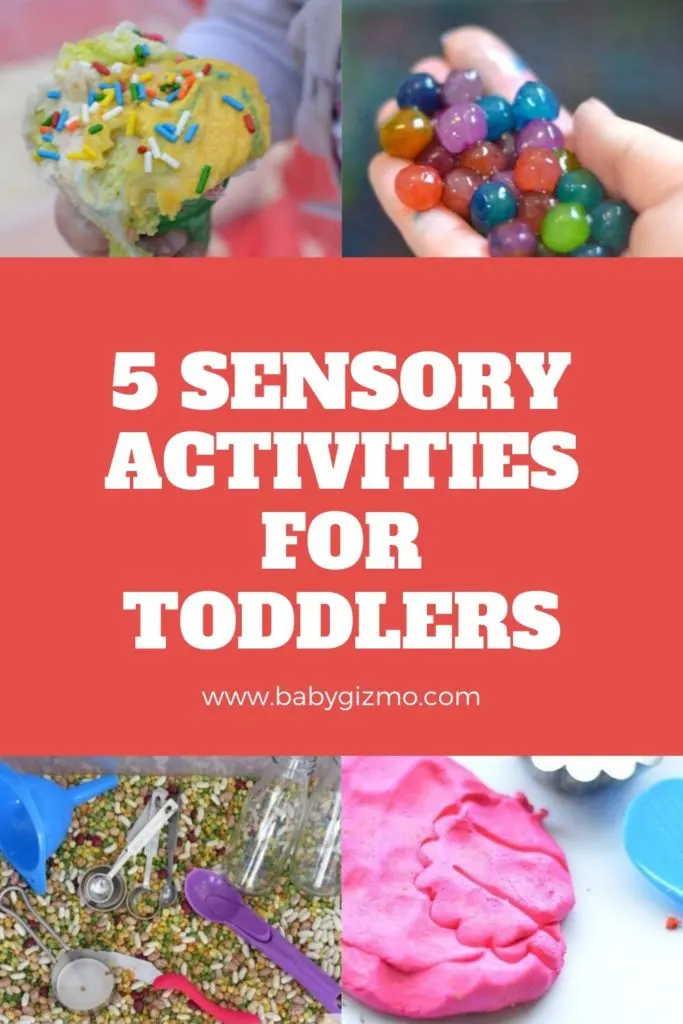 Happy New Year! If one of your goals is for more hands on activities with your toddler- fear not! We've rounded up awesome sensory activities that your little one is going to love! These activities are not only fun, they are great learning tools that you can complete in the comfort of your own home. I have a three year old and I've found that hands-on teaching methods work best, and these activities in particular are sure to be a big hit.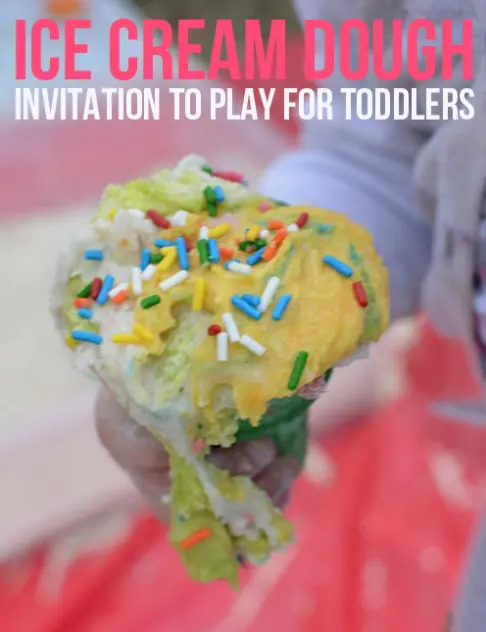 Ice Cream Dough Bar From Meri Cherry. Open up an ice cream dough bar in your backyard. Use different kinds of play dough colors for the "flavors" and don't forget toppings like sprinkles! Bring out cones and ice cream scoopers and get your little ones to work.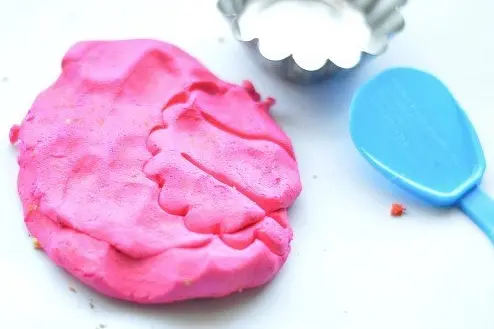 No Cook Marshmallow Play Dough From Blog Me Mom. Sensory activities like this one that is non-toxic and edible are great, as little hands like to stick things in their mouth, so you can never be too careful. This dough uses marshmallow creme, and once made, it's not even sticky! Toddlers can mold it, shape it, cut it, play with it! Possibilities are endless.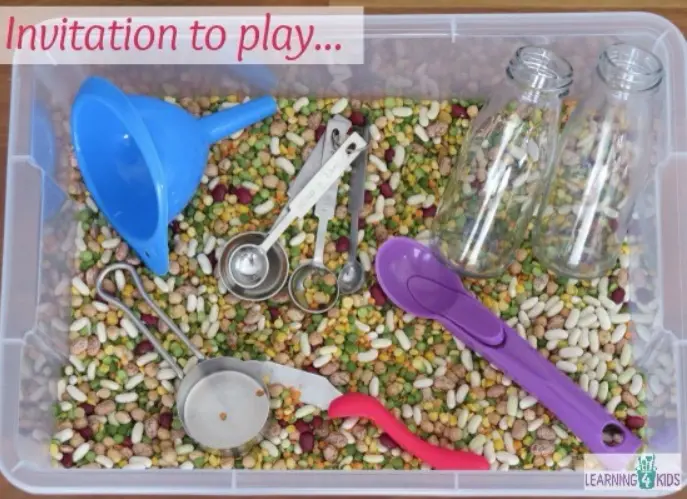 Sensory Tubs From Learning 4 Kids. A simple way to make a sensory tubs, this is a great teaching tools which only requires items you probably already have in your pantry. Kids can use their sensory tubs to sort, play, count, concentrate, and build math skills. Plus it's fun!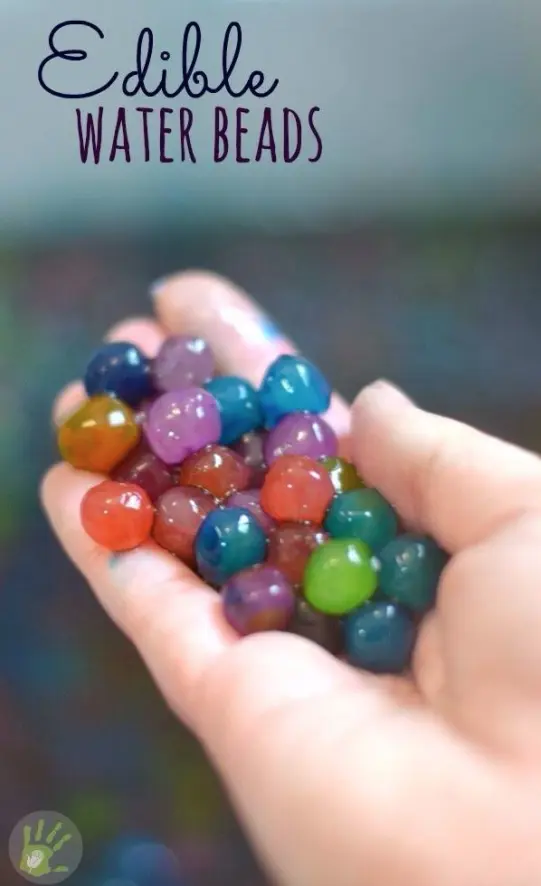 Edible Water Beads From Growing A Jeweled Rose. Your toddler will have a blast squishing and playing with these edible water beads (made from tapioca water beads). Have your toddlers practice sorting their colors with these beads or basic counting and math skills.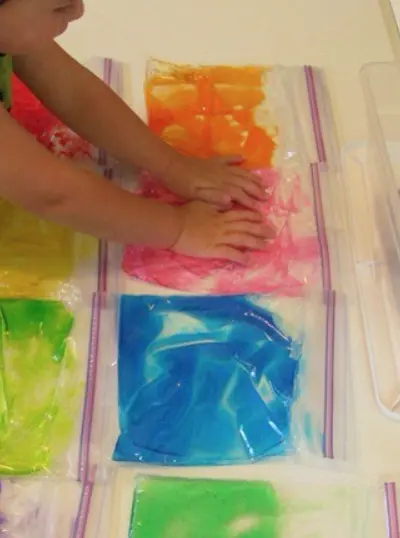 Sensory Gel Bags From Teach Preschool. These gel bags are colorful, fun, and easy for mom or dad to make! All you need is hair gel, baggies, and food coloring. Plus you can add in some small objects to make this extra fun if you want! Kids will love the bright colors, cool feel, and gel texture.
Which of these activities are you going to try out? Don't forget to Pin your favorites!