Twice now I've taken my big kids to Disneyland on a special "just you and mom" date. It has been a life highlight for each of us … nothing beats that one on one time! Or the Disney magic! But with a nursing baby at home, I took a suitcase stowaway on each of my trips. My breast pump!
I've learned that when vacationing away from a nursing baby the most important thing is to mimic their nursing schedule. Doing that helps ease mom and baby right back into things upon return home.
For this trip, a combo of grandma and daddy kept my baby happy while I was away, but to maintain my supply I knew I'd need to pump often. And that would mean pumping while in the park.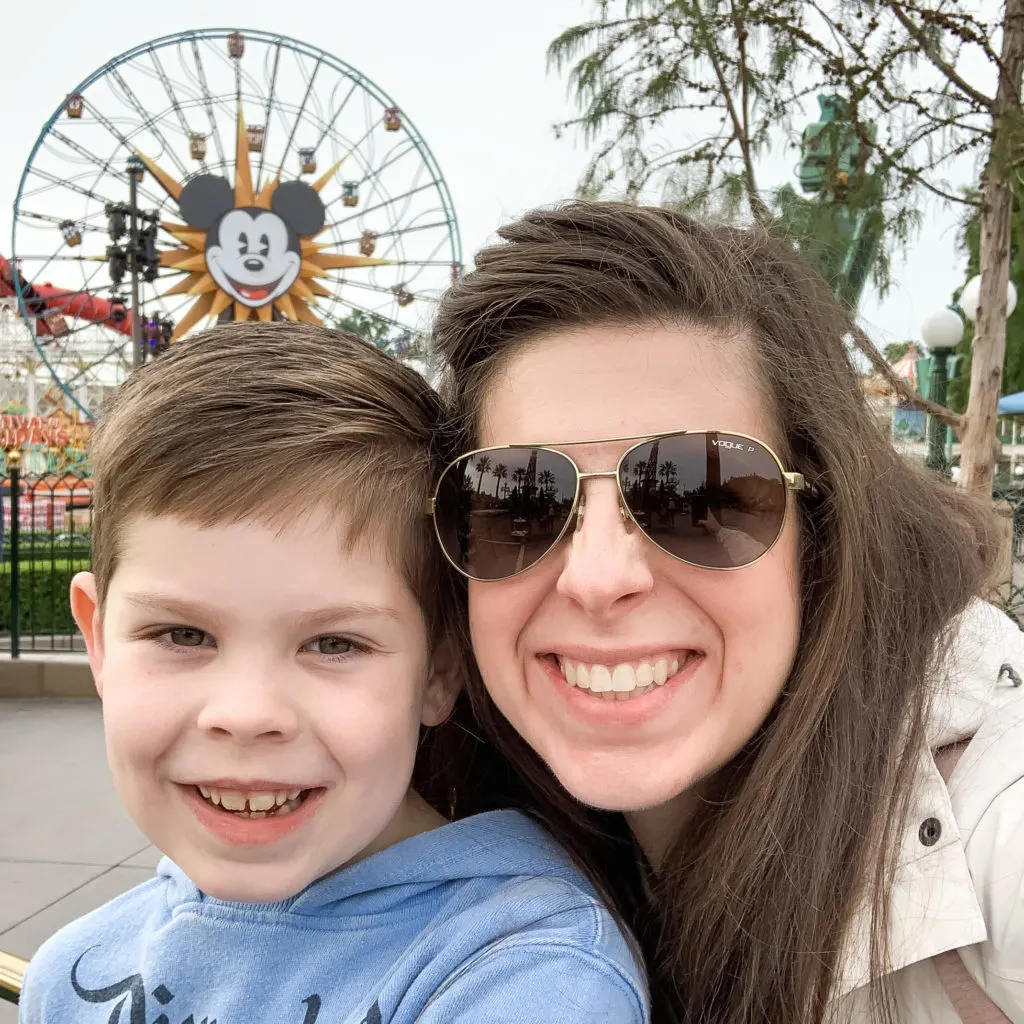 My plan was to pump three times each day – morning, nap time, and bedtime. I'd pump upon waking, then pack my breast pump to pump midday in the park, and then pump again before calling it a night. I have an older version of the Motif Duo Double Electric Breast Pump and it weighs less than a pound so it fit nicely into my backpack and wasn't a hassle to carry around the park at all.
But where to pump? Surely not the bathroom!
Of course Disney has us pumpin' moms covered! In both Disneyland and California Adventure there is a designated place for parents to care for their little ones which includes a private place for moms to pump.
At the end of Main Street, U.S.A. next to First Aid in Disneyland you'll find the Baby Care Center and in California Adventure next to Ghirardelli Soda Fountain and Chocolate Shop the same, just called Child Services. They look like storefronts that blend into the Disney scene, but through their doors it's truly a parents dream come true.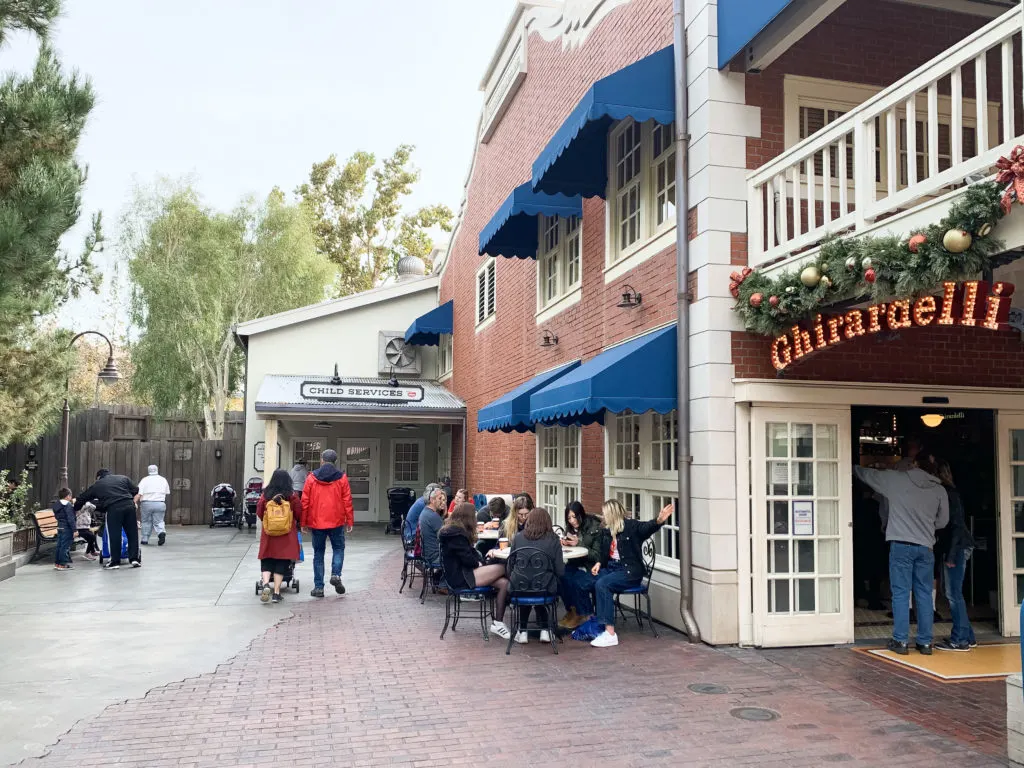 Each facility is complimentary and available from open to close. Nursing and pumping moms will find a cozy space with chairs and an electrical outlet; think small dressing room with curtain. Each location also has changing tables, toddler size toilets, high chairs, and kitchen space for warming and sanitizing bottles. Vending machines with baby items are also available if you run short on diapers, formula, etc.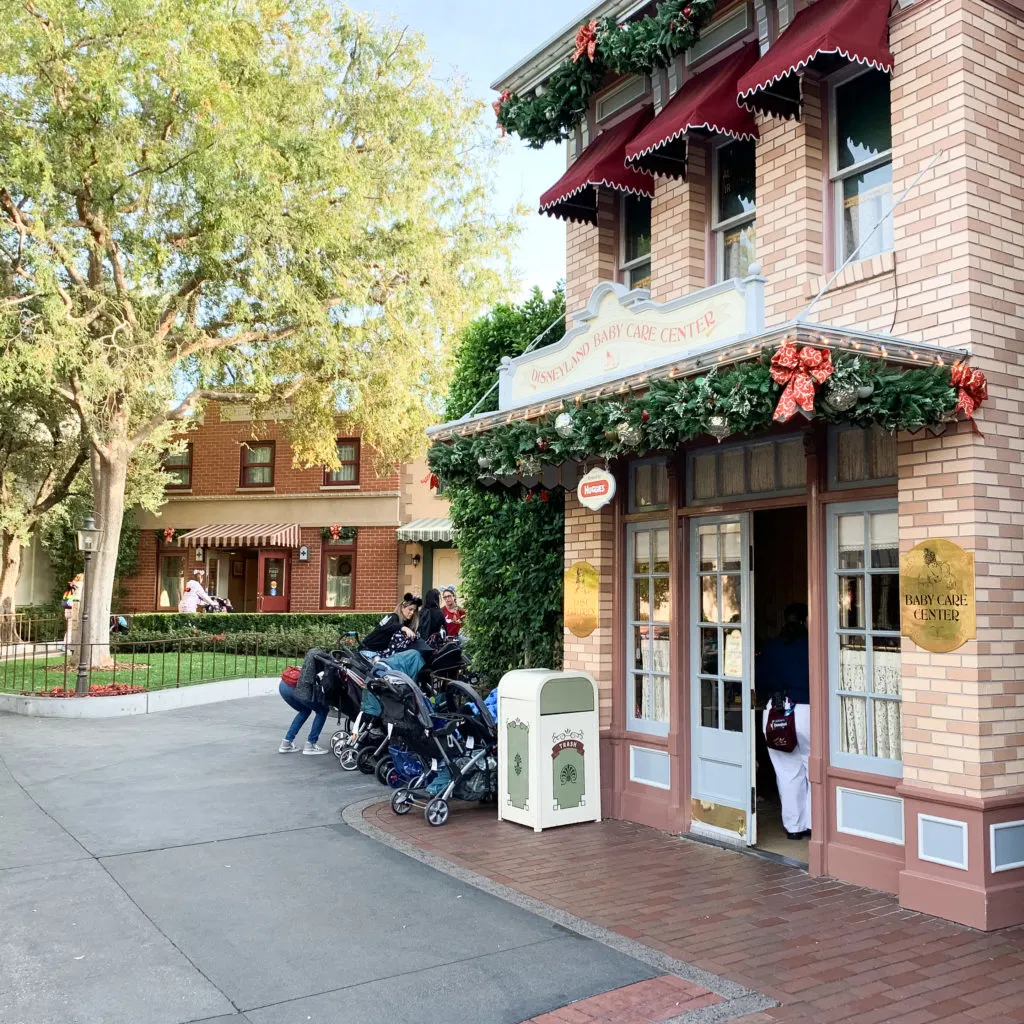 I love that Disney has space available for pumping moms. Every time I popped into the facility I was greeted by a kind cast member and directed to a private space to pump. There never was a wait, although I'm sure on a super busy day there could be. I so appreciate that I didn't have to trek back to our hotel for each pumping session. Thanks to the Baby Care Center in Disneyland and Child Services in California Adventure we were back to meeting characters and enjoying rides in no time at all!