If there's a place where a toddler's dreams will come true, it has to be Sesame Place. A small(ish) amusement park, specially designed for younger kids, this is like nothing you've ever seen before.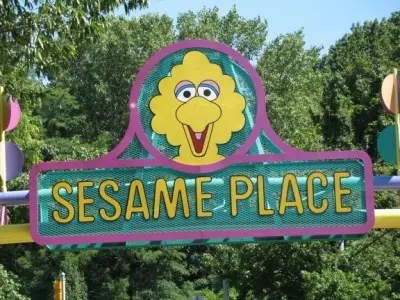 Unlike large theme parks (like Disney World, Busch Gardens, Six Flags), Sesame Place is totally doable and not at all intimidating- especially with small children. It is located in Bucks County, Pennsylvania (35 minutes north of Philadelphia) in essentially a shopping mall's parking lot. Don't let that fool you, though! Once inside the gates, you truly feel as though you've transported to Sesame Street.
As I mentioned, Sesame Place is definitely geared towards kids of all ages, with special attention to younger children and toddlers. The entire park is very stroller friendly, and there are multiple changing and nursing stations throughout the area. I first took my son when he was just about 8 months old, and despite not being able to go on any rides, we still found many things to do. (Actually, I was able to take him on the carousel, so we were able to go on one ride.)
Just about every character is walking throughout the park for photos and hugs. There is even a large replica of Sesame Street- including Mr. Hooper's store, which makes a great backdrop for photos! While some rides and attractions require children to be over a certain height, toddlers can be accompanied by an adult on many rides as long as they are able to take three unassisted steps.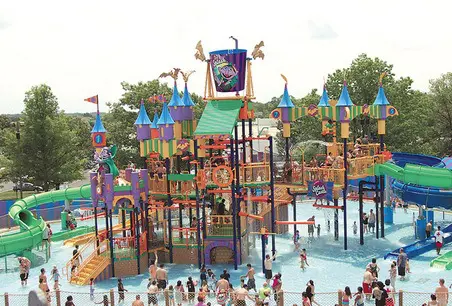 During the warmer months, Sesame Place has many water attractions- like a lazy river, water slides, wave pool, and a multilevel water-play attraction. All rides- wet or dry- are themed to a specific beloved character, such as Oscar's Rotten Rusty Rockets.
There are other great attractions to the park, such as daily parades and musical shows. Throughout the year, they offer seasonal attractions like summer evening fireworks, A Very Furry Christmas, and The Count's Halloween Spooktacular.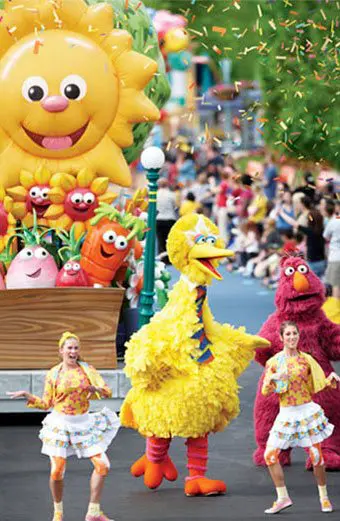 Though not encouraged, you are able to bring in food- especially for young children. Food is available for purchase, but it is typical amusement park fare- fried and overpriced. I always bring lots of snacks for my son and several bottles of water in the bottom of my stroller, and I've never had an issue.
The park tends to get crowded on weekends, so for a more pleasant experience I'd definitely recommend a weekday visit. On top of that, I'd get to the park as soon as it opens (typically 10am), leave for lunch and nap time, and then return in the afternoon. You are permitted to come and go as you please throughout the day with a hand stamp. Many families picnic at the provided tables or eat at a nearby restaurant if going home is not an option.
My family lives a short distance from the park, so we are season pass holders. We are able to visit as often as we'd like, and we certainly took advantage of that this summer! Pricing wise, it makes sense to purchase a season pass if you plan to visit more than once a year- it pays for itself quickly. Children under 2 do not require a ticket or season pass, but every member of your family must have a ticket/pass if they are older than 2. This can get quite expensive for larger families. Several friends of mine tend to use Sesame Place season passes instead of joining a swim club or camp to justify the cost.
If you live within driving distance from the park and are looking for some fun for the family this holiday season, be sure to consider a visit to Sesame Place!