Remember when I polled ya'll for my recent trip across the country? Well, I'm back and so excited to share some of the things I learned while traveling with a 2 and 4 year old and that's including activities for the airplane.
The first leg of our trip included our adventure to the airport (we were almost late for our departure!), 2 1/2 hours on the plane, a layover, and then another 2 1/2 hours. None of which corresponded with a normal nap time! I assumed the key to our flying success would be distraction. Don't think that you can't run or wiggle, don't take a moment to get worked up or uncomfortable. That meant lots and lots of age appropriate activities.
I packed these toys and activities in "surprise bags" so there was an element of excitement each time they opened something new. Each cloth bag was handmade by my mom (amazing, I know) with a zipper so they couldn't see inside before the designated unveiling. Each bag had a small snack too. These surprise bags were big players in our flights going 10x better than I expected!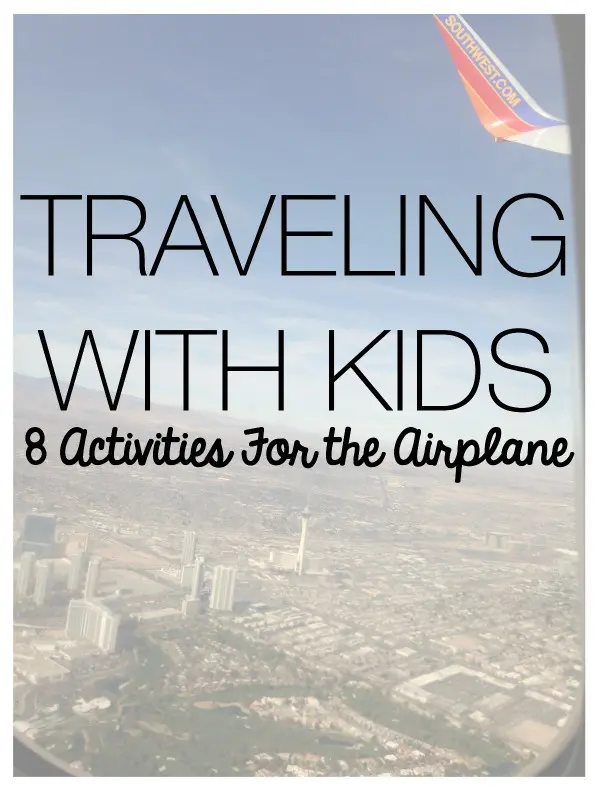 Window Clings — Find them at the $1 store!
Melissa & Doug Reusable Princess Stickers — My daughter's pen pal mailed these to her as a traveling send off and they were such a huge hit!
My Little Pony Pop Starter Kit — These ponies come unassembled so kids can pop out each piece, assemble and then decorate with stickers.
Magnet Books — Let your storytelling skills fly with this fun little magnet book.
$1 Coloring and Workbooks — Another $1 store win – lots of thin coloring books and preschool reading and math options.
Magic Grow Animals — We flew Southwest on our way to Texas and the flight team was sooooo family friendly! I packed these magic grow animals in hopes we could get a cup of warm water and make a tiny water mess on our flip down trays. So much fun and the flight attendants thought it was awesome too!
Cheerio Play Book — Mix snack time with story time, perfect for all ages!
Books on Tape — Download audiobooks onto your old iPod or borrow CDs from the library to play in a portable CD player. This was by far my 4 year old's favorite activity.
What activities for the airplane and small toys have your kids enjoyed on airplane flights or long car rides? Chime in! If you've traveled with kids, I consider you a mama expert in this field!