Does your child like to draw the same character over and over again? Consider turning that character into a special toy for him or her!
Vancouver mom and artist Wendy Tsao creates soft toys based on children's drawings via her business, Child's Own Studio (childsown.com). She created the business in 2007 after making a soft toy based on a sketch her 4-year-old son was constantly drawing. Since then, Tsao has custom made around 400 soft toys based on children's drawings, each one as unique as the child who drew it.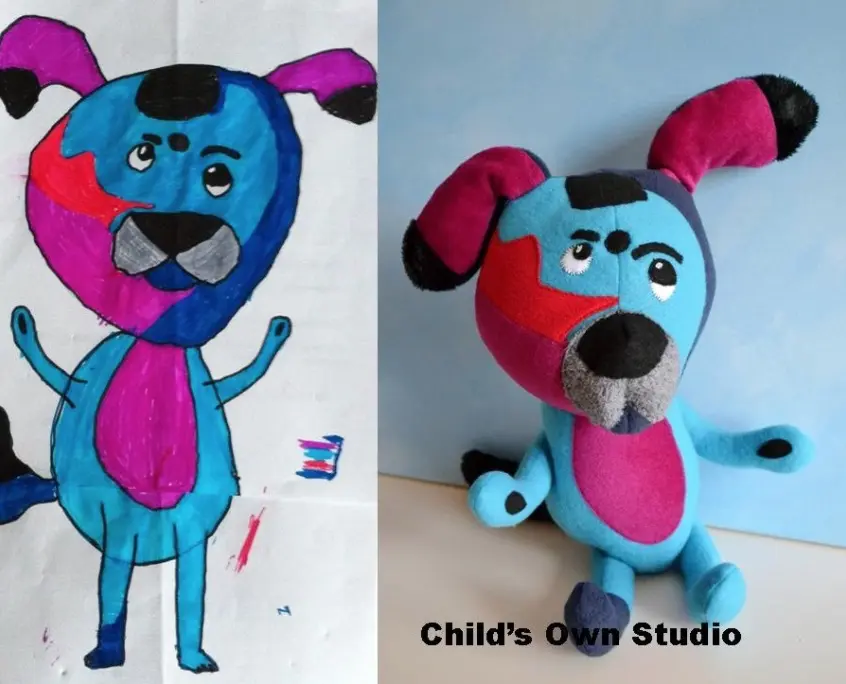 "I am inspired by the child's drawing, a wonderful expression of childhood," Tsao writes on her website.
The toys are usually 14 to 17 inches long and range in price from $90 to $140, depending on the level of and the number of details in the child's drawing. That may seem steep, but Tsao hand makes each one personally using high-quality materials such as cotton solids and prints, upholstery fabric, fleece, flannels, and more. The toys are stuffed with new, hypoallergenic 100% polyester fiberfill.
If you want your child to have his or her very own Child's Own soft toy, you may have to wait a while—Tsao is still working on her 2013 orders and is not yet accepting orders for 2014. To get on the 2014 wait list, subscribe to childsown.com by entering your email address on the home page (on the right of the screen, beneath the Facebook badge). Then keep looking for Tsao's announcement that she is ready to accept names for the wait list. She'll give instructions on how to submit your child's drawing. Once you do so, Tsao will examine the drawing to determine whether she can work with it. She strongly prefers children's hand-drawn and hand-colored artwork.
To see a gallery of soft toys Tsao has made and the drawings they are based on, visit childsown.com/gallery. You'll be amazed by the accuracy and level of detail in her work!