We lost our older dog—our companion of 17 years—a few months back. It's been hard on our whole family, but we've been particular concerned about how it's impacted our younger dog. Unlike us, he can't communicate how he's feeling. (And we're those people who believe our dog has all the feelings.) While he seems to be doing well, we're always looking for ways to make him feel extra-special. Check out these twelve gifts to show the pet in your life how much they mean to you.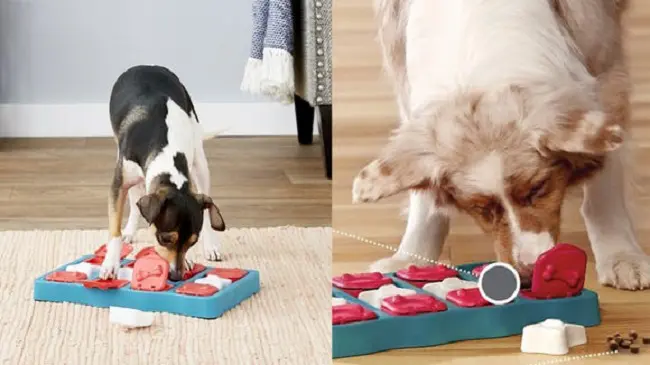 Dog Brick Interactive Dog Toy: This puzzle toy is designed to entertain your food-motivated pup by encouraging the dog to search for treats in the flip-top boxes. To make the puzzle more challenging, the boxes also slide to reveal more treats underneath, and they can be blocked by the white bone-shaped pieces. With three-levels, this puzzle is sure to keep your dog engaged. (Chewy, $20)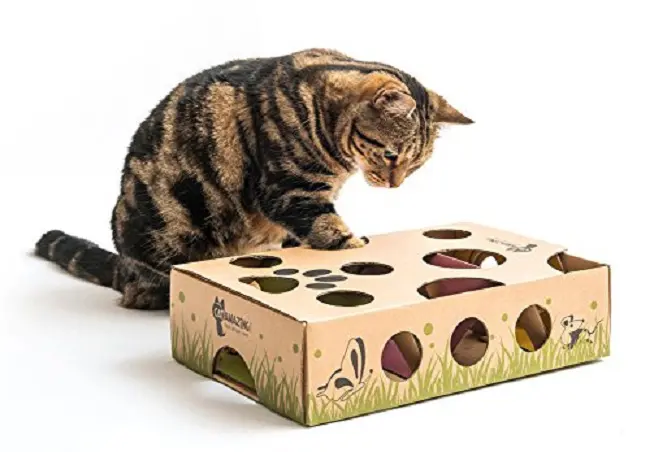 Interactive Treat Maze and Puzzle Feeder: I had no idea that cats were as into treat puzzles as dogs. You learn something new every day! This puzzle has three levels so you can make it more challenging for your cat as they master the basics. (Amazon, $19)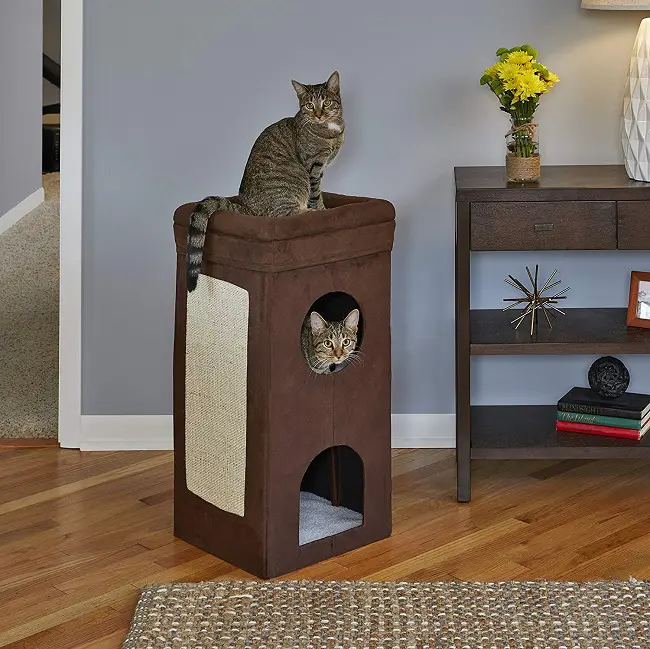 Cat Condo: If the Jellicle Cats of CATS movie fame had had one of these, would they have been so excited to move on to the Heaviside layer? I don't think so. Seriously, though, this cat condo is pretty awesome, with three levels that include a cushioned top and a sisal scratching pad on the side. It also folds flat so you can store it away. Looking for something smaller? There's a single cube version, too! (Amazon, $49)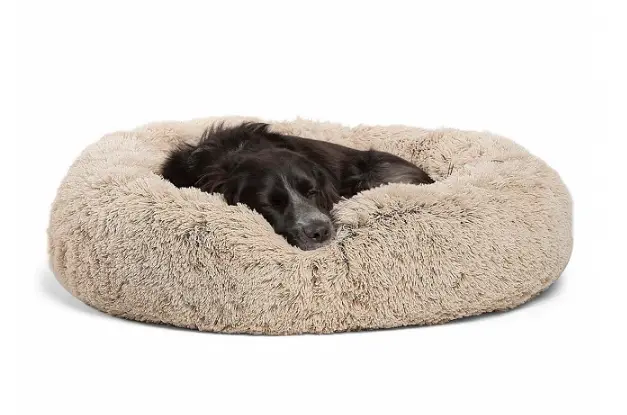 Pet Bed: I came across this pet bed during my research and couldn't decide whether to include it or not. I finally decided that my dog would like it, so I should share it with you. (To be honest, he would like it better if we tossed it on the couch and let him curl up in it there, but that's okay. He's spoiled.) It's one of the top-rated pet beds on Amazon! (Amazon $35-$118)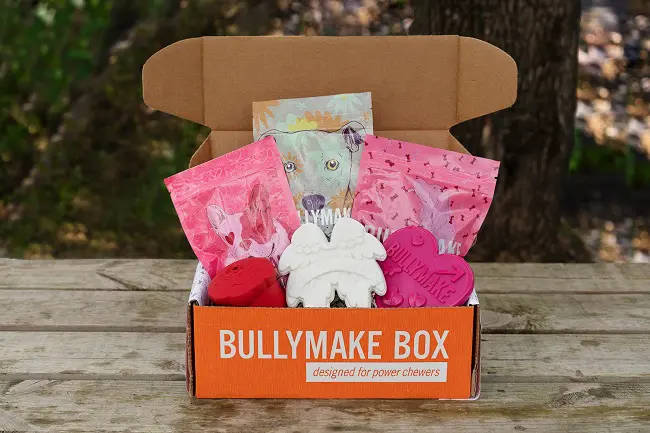 BullyMake Box: Do you have a dog who destroys every toy you give it? As in, those black Kongs may as well be made of tissue? Well, give the BullyMake monthly subscription box a try; they're backed with a durability and satisfaction guarantee. Each monthly box contains a mix of toys and treats or just toys—you decide. Plus, they can take into account you dog's allergies. (BullyMake, $31-$39/month)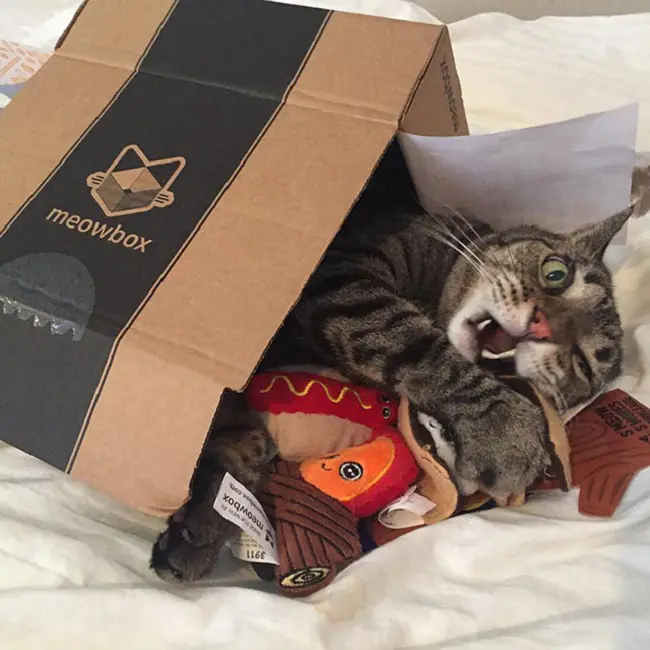 MeowBox: Yup, there's a subscription box for cats, too. Each month (or every other month) a selection of themed toys and treats will show up right at your doorstep. Although, if the pictures are to be believed, the best part of each delivery will be the box, making cats just like little kids. (MeowBox, $23/delivery)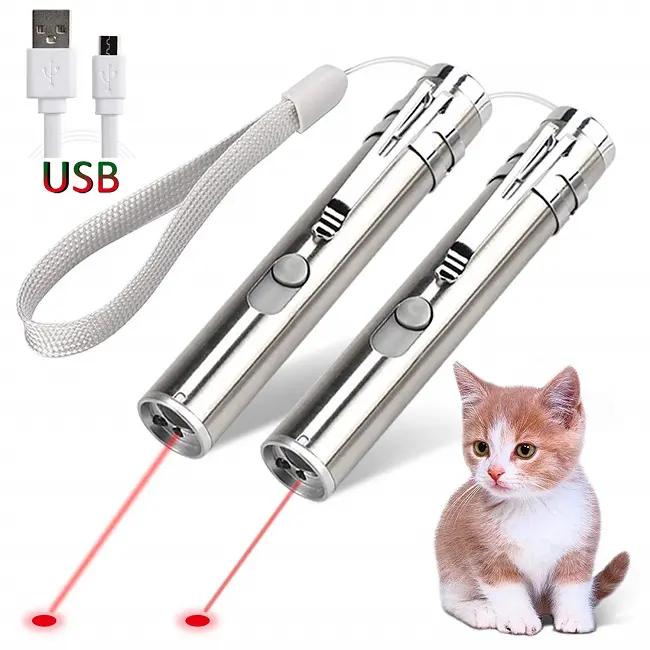 Laser Pointer: You can laugh, but like with children, sometimes the simplest toys make the best gifts! Cats love laser pointers, and so does my English Spring Spaniel; watching him play with one is like watching Simba learn to pounce in the (original) Lion King. (Amazon, $14 for two)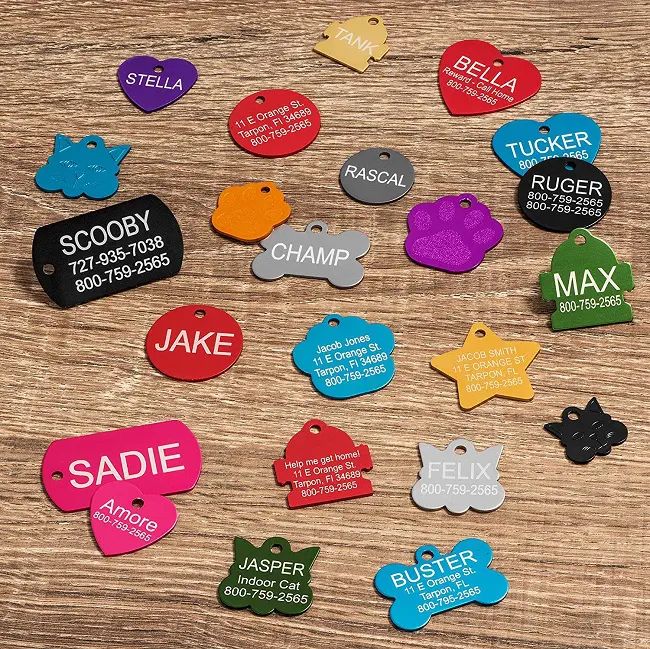 Pet Tag: Have you looked at your pet's tag lately? Is the information on it still correct—and legible? Do you want to add some humor to it? You know the "My mom's crying right now. Really, ugly crying." My dog's last tag said, "Oh, snap! I'm lost!" (His current tag is a Hello! My name is ___. badge) Anyway, the point is, it might be time to think about upgrading your pet's tag. You've got eight shapes and two sizes to choose from with this company, so there's something for every pet. (Amazon, $4)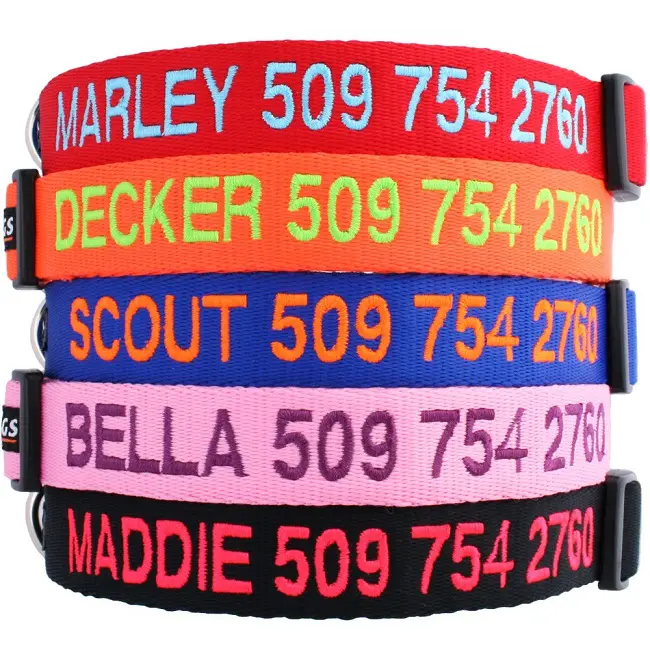 Collar: How about a new collar? If you're not a fan of jingly tags, you can go with a nylon collar that has your pet's name and your phone number embroidered on it. There are five collar color options and 15 thread choices from this company. Check out cat collars here and dog collars here. (Amazon, $16-$19)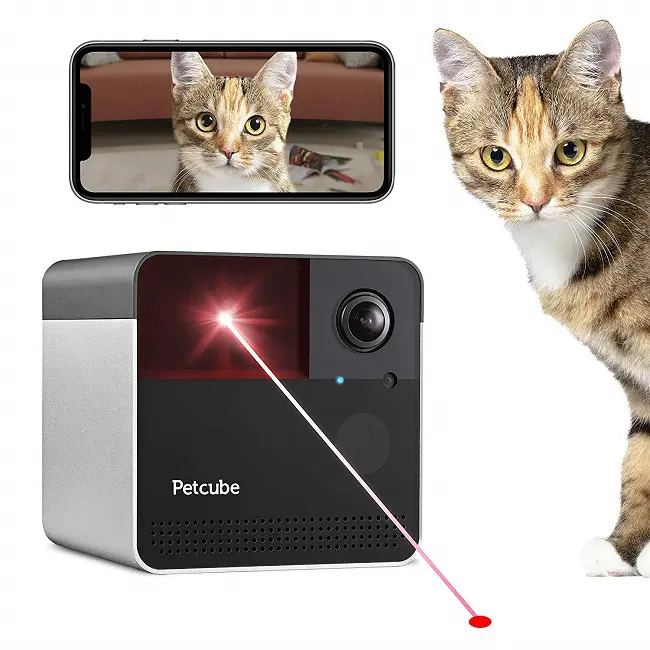 Interactive Pet Camera: You thought Nest or Ring was neat? How about a camera that can interact with your pet? Furbo (Amazon, $180) is a camera that allows you to toss treats to your dog (it's specifically marketed as a camera for dogs), as well as interact with them using two-way audio. Petcube Play 2 (Amazon, $150) allows you to monitor your pet and interact with them via a built-in laser toy. Both cameras are compatible with Alexa.
Okay, these next ones are more for you than for your pet, but maybe they'll show your pet just how much you love them?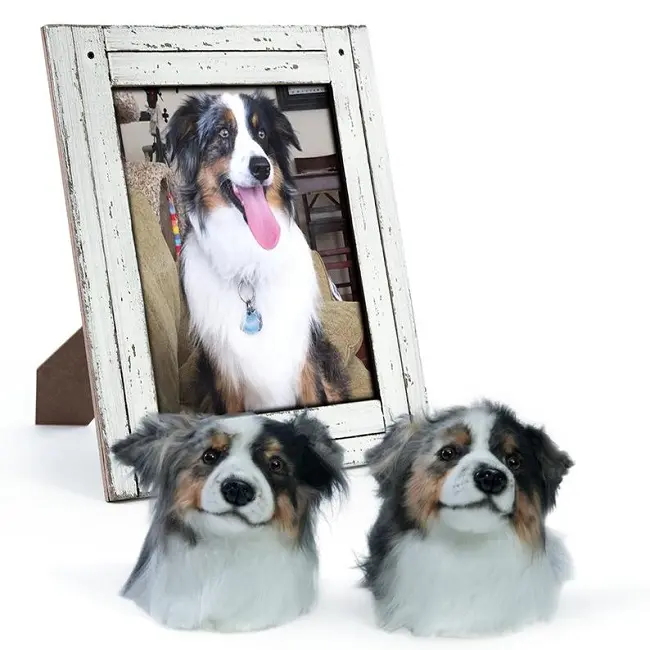 Custom Pet Slippers: These pet slippers are both a little bit weird and a lot amazing. Sticking your feet in your pet's back and wearing it around? Weird. How much these slippers look like your pet? Amazing. If the slippers aren't your thing, you can get a custom stuffed animal of your pet instead. (Cuddle Clones, $199)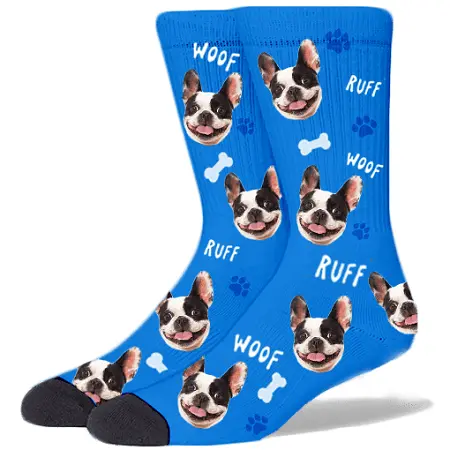 Custom Pet Socks: FurBabySocks.com will take a photo of you pet (or your loved one!) and place it on a pair of socks. The cotton-poly blend socks come in three adult sizes, and 5% of net proceeds goes to the ASPCA. (FurBabySocks.com, $35)
Of course, no gifts for pets post would be complete without me telling you that what your good boy or girl wants most is a scratch behind the ears and some snuggles. Go out there and love your pets, folks!