Earlier this week, an investigative report came out of my local ABC news station. Thousands of parents are claiming that their children had horrible Miralax side effects after taking the laxative MiraLAX. A group of them brought it to the news station and they launched the investigation. The families also filed a claim with the FDA, which resulted in a $325,000 study of Polyethylene Glycol (PEG) 3350, an ingredient in MiraLAX, in the pediatric population.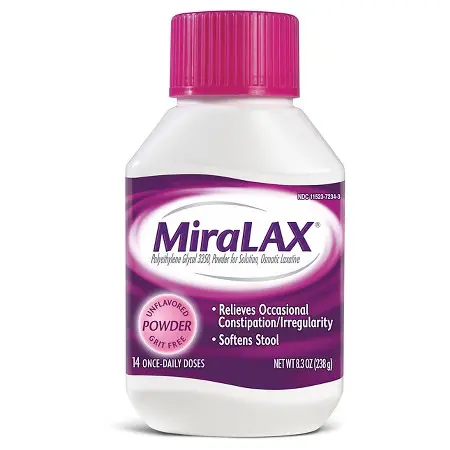 The study was awarded to the Children's Hospital of Philadelphia (CHOP) after the FDA reported 167 adverse side effects in kids, 37 of those included neurological or psychiatric responses. They also noted "small amounts of ethylene glycol and diethylene glycol" in tests they ran. Those are the same toxic chemicals found in antifreeze.
FDA INVESTIGATES MIRALAX SIDE EFFECTS
The FDA tells [6ABC] Action News they "take the health and welfare of pediatric populations very seriously," and believe the label "accurately conveys the risks."
While the study is ongoing, they have determined as of now there is "insufficient data to demonstrate a link between PEG 3350 and serious neuropsychiatric issues in children."
The claims vary, but typically the children are showing near psychiatric events upon taking MiraLAX. Paranoia, manic episodes, mood swings, aggression, and rage are some examples. Ticks and anxiety are also commonly reported.
IS MIRALAX FOR KIDS?
Although the label states that MiraLAX is not intended for anyone under the age of 17 to use, it is quite common practice for pediatricians to recommend for toddlers dealing with constipation. Often times, they are instructed to take the laxative daily for extended periods of time – weeks to months. You can view the news report below.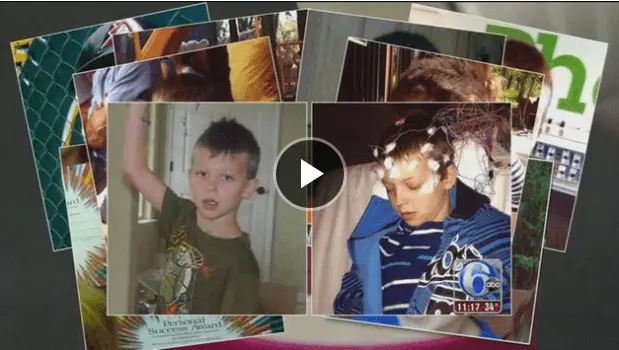 Neither of my kids have ever had to take MiraLAX for constipation, although my pediatrician did suggest it as an option for my older son (3.5). However, I can easily count on two hands different children in my life who have been taking MiraLAX daily for months at a time. Their parents have immediately stopped giving them the laxative for fear of these side effects.
167 parents complaining about Miralax side effects is huge, so it's important for this information to be readily available to the public. It seems to be so common for pediatricians to recommend MiraLAX for constipated kids. It's very important to know the potential side effects of prolonged, daily use, and for us to read what the study comes up with. Stay educated, folks!