Have you been looking for a perfect place for your next family vacation, multi-generational getaway or couples weekend? Consider vacationing in North Myrtle Beach.
I had the opportunity recently to visit North Myrtle Beach, and not only experience the beautiful beach, but to go beyond and see what else there is to do for families. When I was invited, I didn't realize that Myrtle Beach and North Myrtle Beach are very, very different. Myrtle Beach is like the Vegas of the beach. You'll find a miniature golf place on almost every corner, big, flashy resorts with water slides and playgrounds, and endless billboards about pirate shows. But with all that hoopla comes crowds. Lots of crowds.
North Myrtle Beach is different. Head about 5 miles up the beach and you'll find a laid back town with a coast full of beautiful rentals, a gorgeous beach and access to many, many family-friendly activities.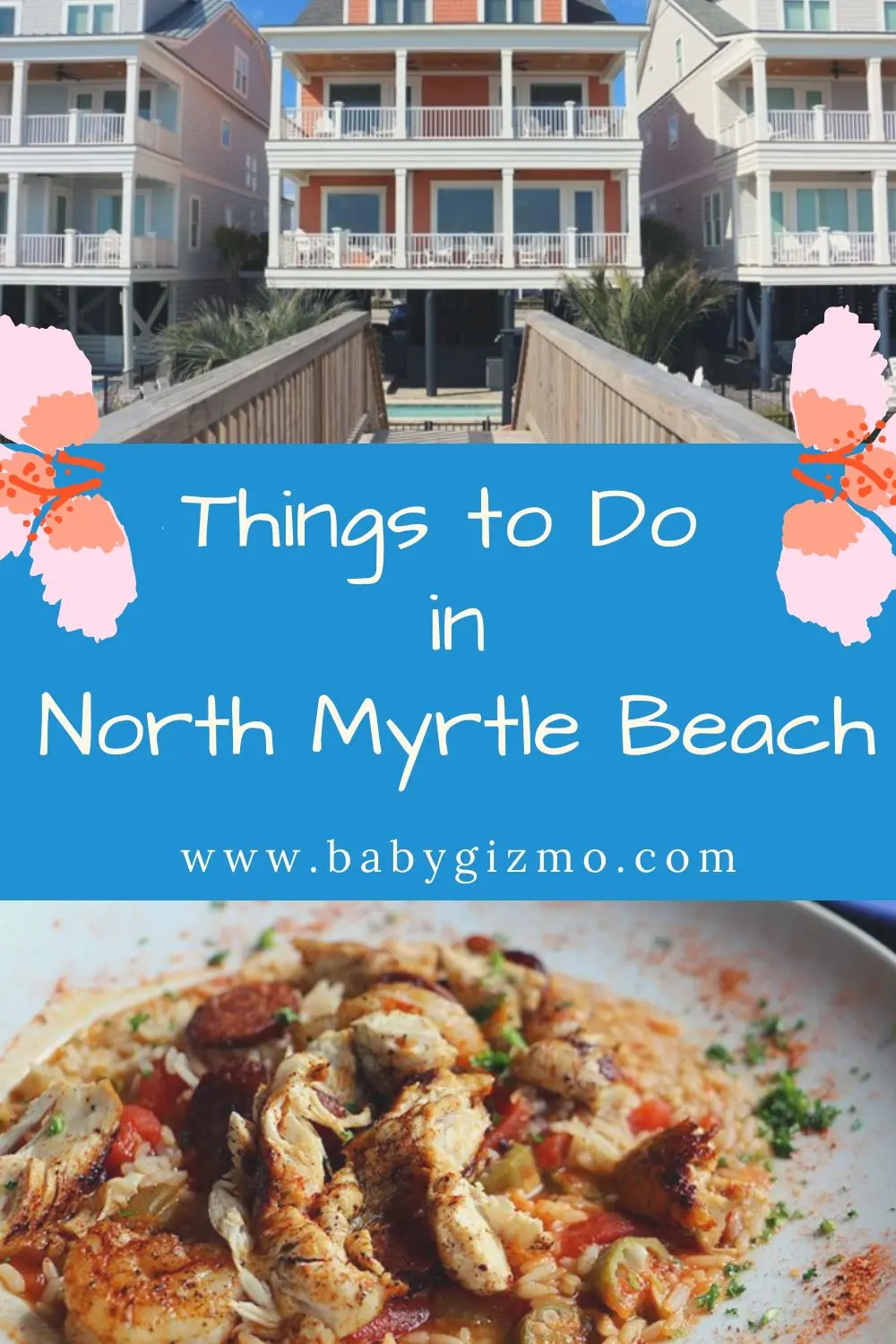 The City of North Myrtle Beach has all of the perks of a relaxing and tranquil vacation destination, but is also minutes away from the top attractions and excitement that the Grand Strand (Myrtle Beach) has to offer. Attractions and activities range from golf, amusement parks, theaters, shopping, fishing and many more.
You may think of the ocean first when someone mentions North Myrtle Beach, but today I'm here to share many of my favorite things that you can do beyond it.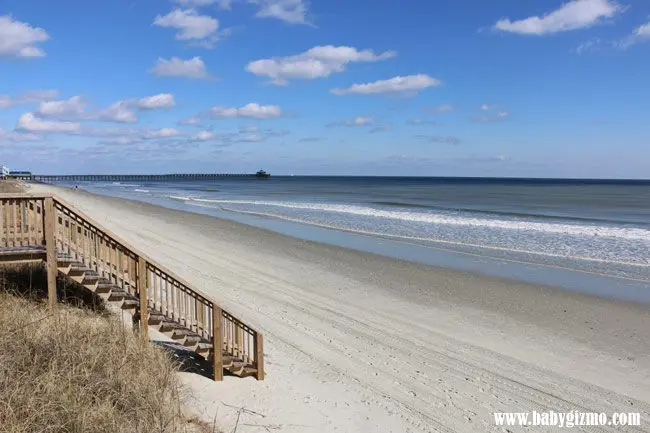 North Myrtle Beach Accommodations
I have a large family who likes to get together, but with all different personalities (some like the beach and some just aren't sand and ocean people!), we find it hard to settle on a perfect location that will appeal to everyone.
After this trip, I texted them all to let them know that I had found the next perfect place!
Before I tell you about all the great things to do in the area, let me show you where we stayed.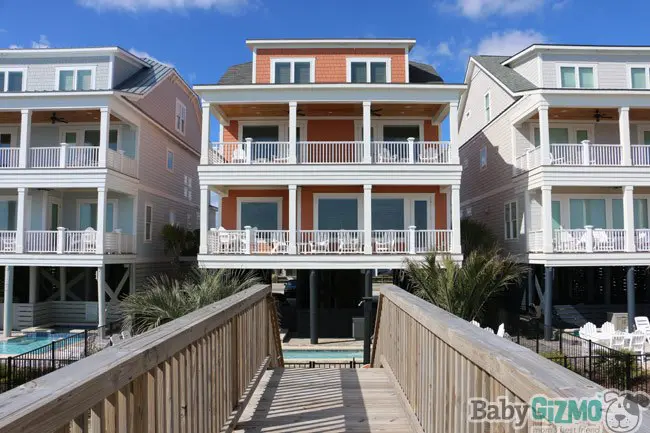 Living Beach 2 is one of the 15,000 beach rentals in North Myrtle Beach and it was absolutely fabulous. If you are looking for a big, luxurious rental that can fit your family and your extended family, this is it!
It is on the beach AND has a pool and hot tub. I was so impressed by this place, that I did a full tour to take you inside.
North Myrtle Beach Living Beach House Video
Now that you see where we stayed, here's what we did and things that I recommend that you put on your must-do list when you visit North Myrtle Beach.
While visiting the beach, playing in the sand and soaking in the rays is all fun, but it's so predictable. Why not add a little more activity to your day with horseback riding on a private island while still enjoying the warm sunshine and fresh coastal air?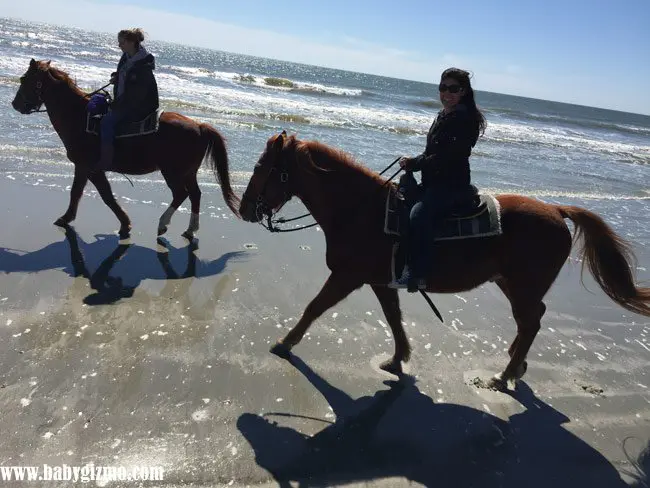 Yep, we headed to the Inlet Plantation Stables on Waites Island which was just a 15 minute drive from our beach house. Horse lovers, nature lovers, history buffs and those simply coming along for the ride are welcome to take private island beach rides, waterway trail rides and pony rides. The stables are located on a huge horse farm and run by delightful ladies that were more than accommodating. They let guests explore the barn and pet the horses. This would be a great activity for families with kids 7 and older.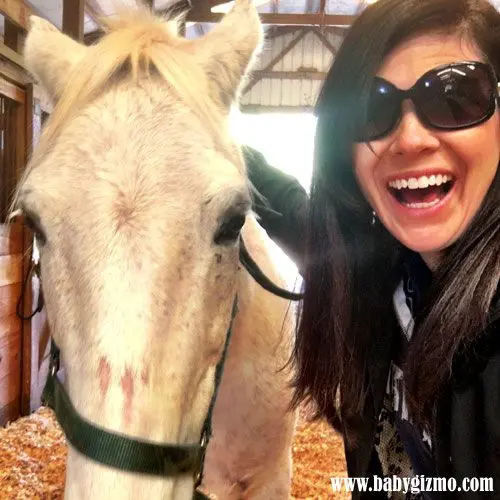 This is your chance to not only ride a majestic, well trained horse, but to experience the quiet, pristine beauty of one of the South's "old southern plantations" that still remains undisturbed by the surrounding growth in and around Myrtle Beach.
It was a little chilly on the day that we rode, but how can you say no to that beautiful ocean and blue skies? I can't wait to go back in the late spring or summer for another ride!
There are a variety of rides you can schedule, but we opted for the one hour ride. It was a fun, relaxing ride alongtheu coast.
Click here for more information on the Inlet Plantation Stables
If your kids love animals, especially reptiles, the Alligator Adventure is a great place to visit. This North Myrtle Beach zoo is one of the largest facilities for reptile life in the world and is filled with creepy and cool animals like alligators, snakes, kangaroos, flamingos, turtles and more.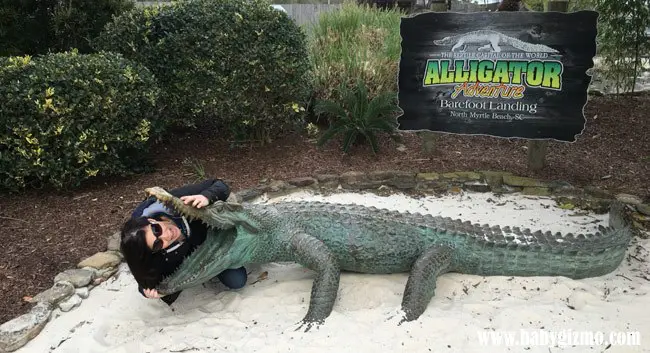 Sure, there are lots of alligators…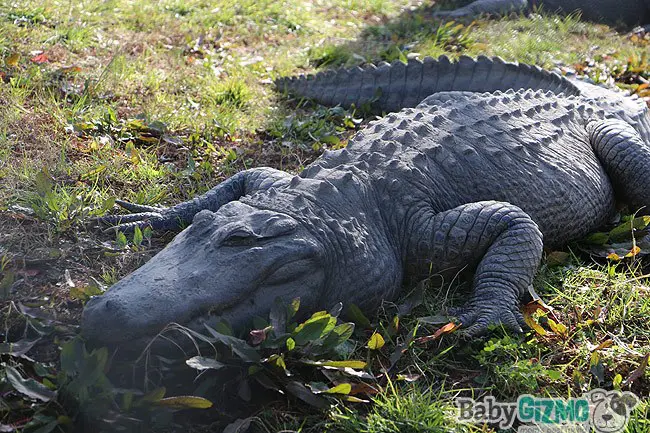 but there are plenty of other animals too!

CLICK here for more information on the Alligator Adventure
When you want to take the activity inside, the Alabama Theater is a great place for shows for the entire family. This theater is named after the famous band Alabama and features live shows that will have you dancing along in your seat. Voted the "Best Live Entertainment Theatre" by readers of The Sun News, the Alabama Theatre is known for fantastic, talent-packed performances.
CLICK here for more information on the Alabama Theater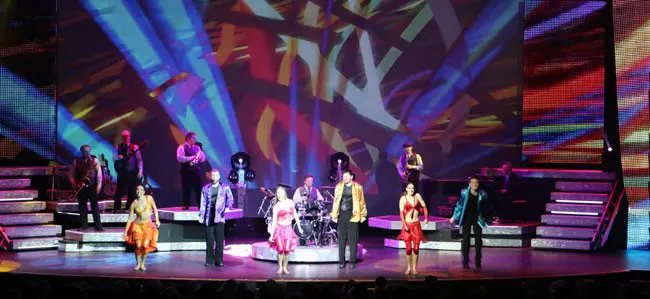 If you are looking to take your adventure on the water, I've got just the place for you! Great Escapes Kayak Expeditions have kayak and paddleboard tours and rentals, and this was one of my favorite activities of the trip.
I've been canoeing and kayaking since I was a child so this was right up my alley, but perfect for beginners and kids too. The Great Escape Kayak Expedition is located off the beaten path and provides kayak tours in single kayaks.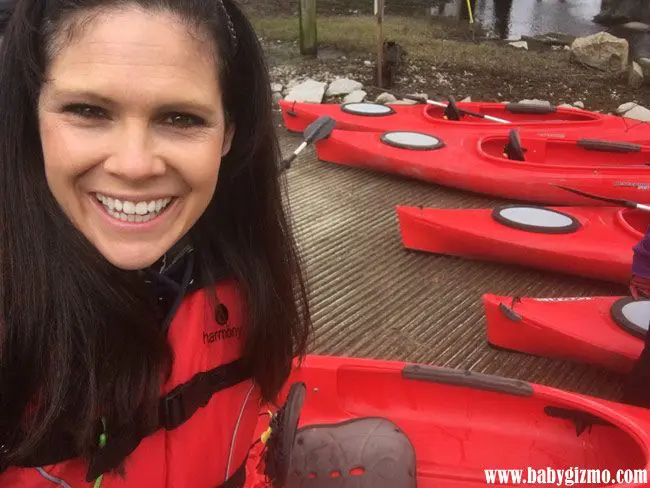 Since we kayaked in early March, the trees hadn't bloomed yet, but I hear that May-October is a fantastic time to kayak in the area.
CLICK here for more information on the Great Escapes Kayak Expeditions
Wineries
If you are looking for an adult-activity with an adult beverage or two, I highly suggest stopping by one of the local wineries for a wine tasting. We stopped by two. 🙂 Our daytime vineyard was La Belle Amie Vineyard which included a tour of the vineyards and live music.
Everyone is welcome to experience the area's popular attraction to taste private label wines, shop for unique gifts, enjoy the peacefulness of the farm and catch several festivals held at the vineyard throughout the year.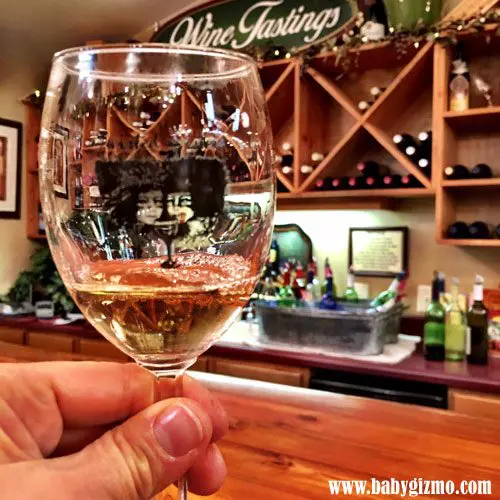 We visited the La Belle Amie Vineyard that was a tobacco field turned vineyard that provided delicious wine tasting and live music on various days during the week. Sitting with a glass of vino outside while listening to a local musician was a great way to relax after a busy day.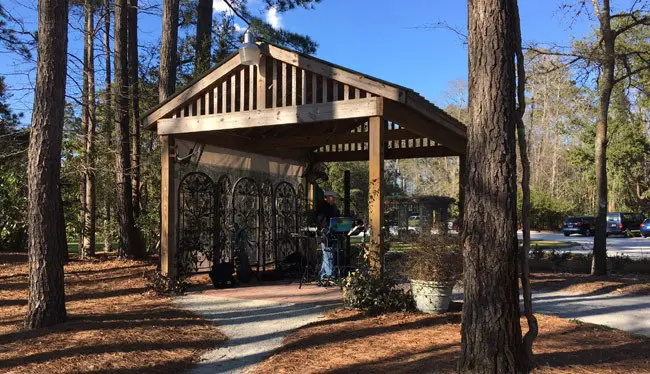 The owner took us on a tour of the vineyards and told us the story of how this winery was named after her mother. She was an amazing woman and if you get a chance to visit Le Belle Amie Vineyards, I hope you get a chance to meet her. MORE INFORMATION on La Belle Amie Vineyard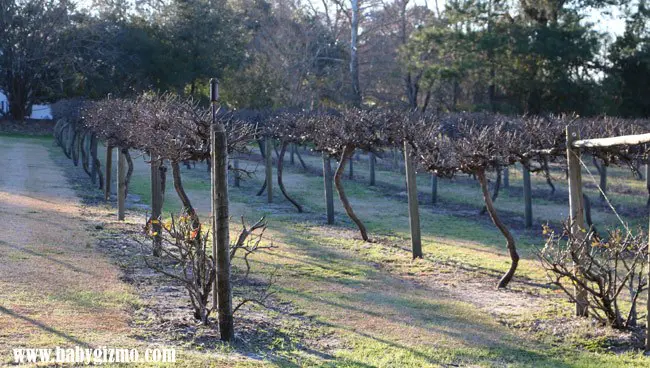 We saved the largest winery in the south (opened summer of 2015) for our second day of activities.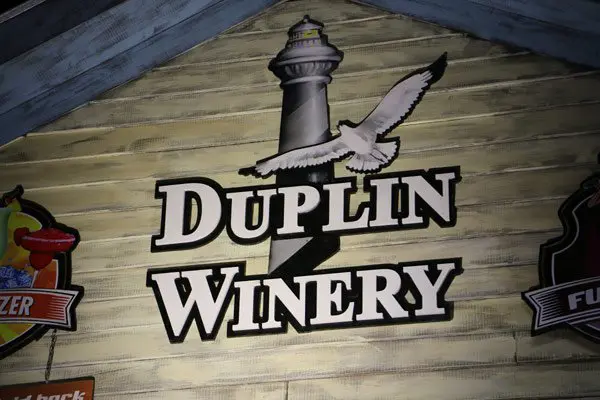 Duplin Winery has fantastic guided wine tastings, specialty drinks and foods. To be honest, if you like sweet wine (which I LOVE!), this is the winery for you!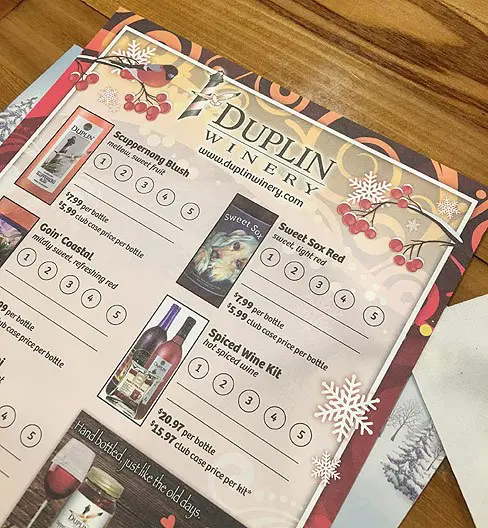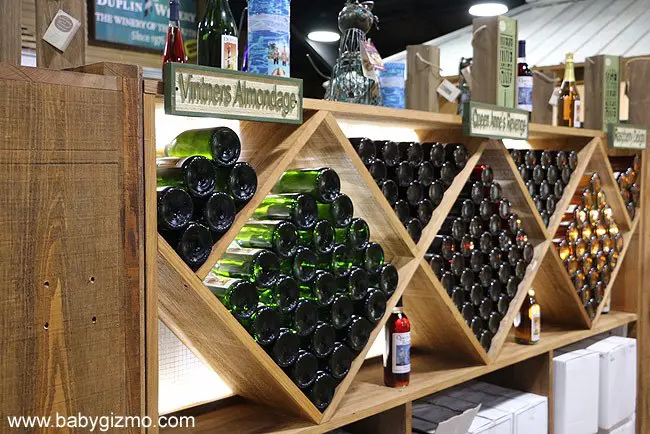 Plus, they even have a fudge shop where they make it right there in front of you. MORE INFORMATION on Duplin Winery.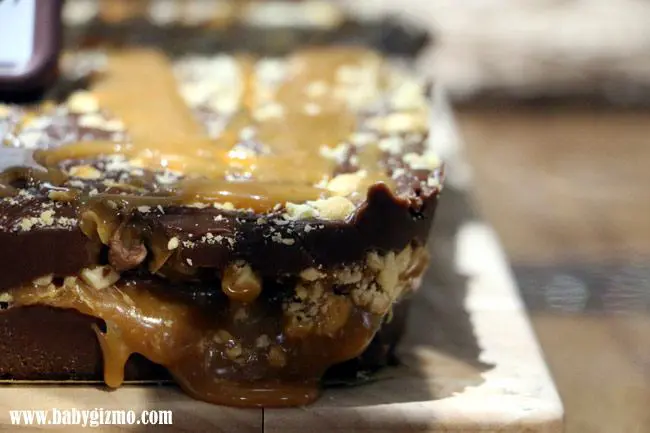 North Myrtle Beach Restaurants
Everyone has to eat while on vacation, so we stopped at some great local places during our trip.
The Flying Fish was a wonderful lunch stop where we enjoyed meals from a menu stocked with seafood, sandwiches, jambalaya and other great offerings. Since this restaurant is right on the water with great views of the canals, it will be a hit with the kids.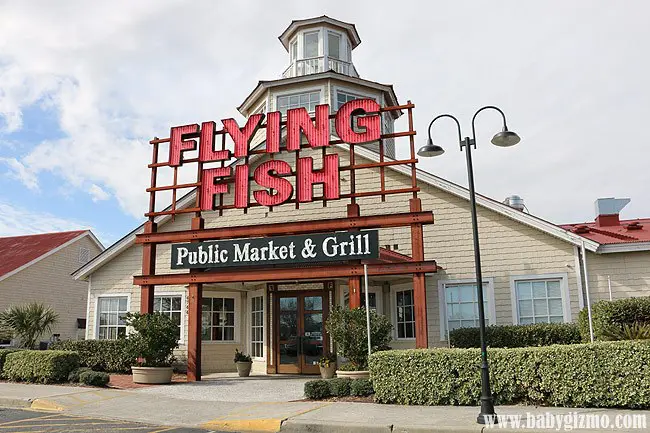 How can you say no to this plate of Fish n Chips?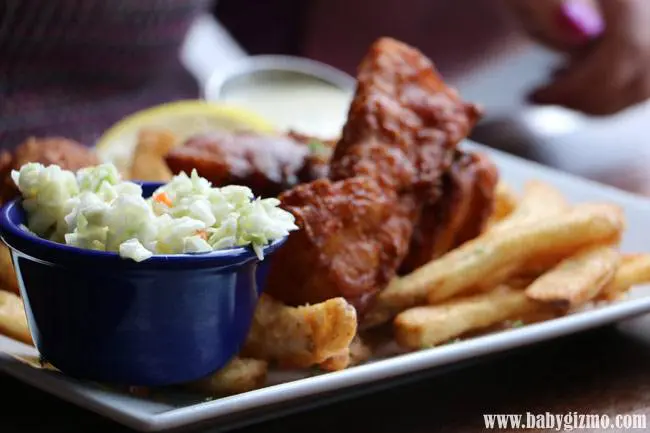 Or this tasty jambalaya?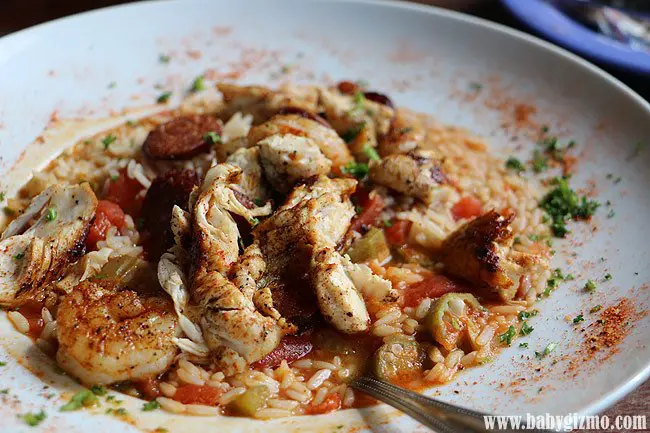 While we didn't have a chance to catch one of their world famous concerts, we did stop by House of Blues in Barefoot Landing for dinner. This is not only a delicious dinner, but an experience with this rockin' cuisine.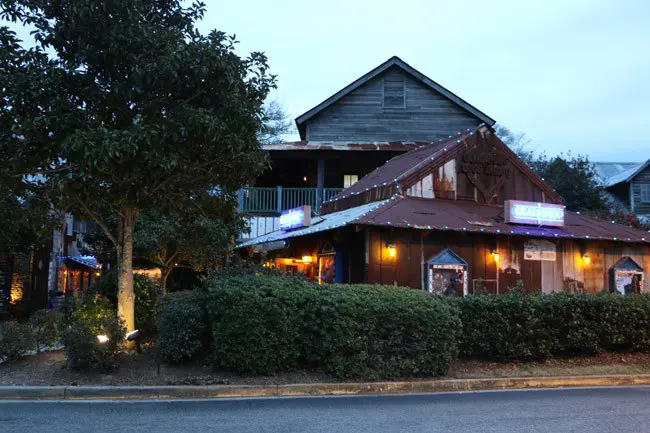 While there are so many other activities in and near North Myrtle Beach such as golf, pirate shoes, zip lining, Medieval Times, fishing and more, these were some of my favorite stops.
Don't miss our North Myrtle Beach video above for some fun ideas! For more information on visiting North Myrtle Beach, check out their website at: www.explorenorthmyrtlebeach.com
FAQs
What can you do for free in Myrtle Beach?
Franklin G. Burroughs – Simeon B. Chapin Art Museum
Horry County Museum and LW Paul Living History Museum
Vereen Memorial Gardens
Broadway at the Beach
Barefoot Landing
Live Bands at the Pier
North Myrtle Beach Park and Sports Complex.
Murrells Inlet MarshWalk.
The Market Common.
When is the best time to visit Myrtle Beach?
Since Myrtle Beach is a coastal time, the best time to visit Myrtle Beach is in the summer from June to August when the weather is great for enjoying the beach.
*Disclosure: This was a press trip where accommodations and activities were covered. As always, all thoughts, opinions and statements are my own. I wouldn't tell you to go somewhere I didn't like. 🙂