A few weeks ago, I attended a media trip to North Myrtle Beach to experience many of the things for families to do beyond the beach. While we were doing our activities "beyond the beach", we stayed ON the beach, and that is what I'm sharing with you today.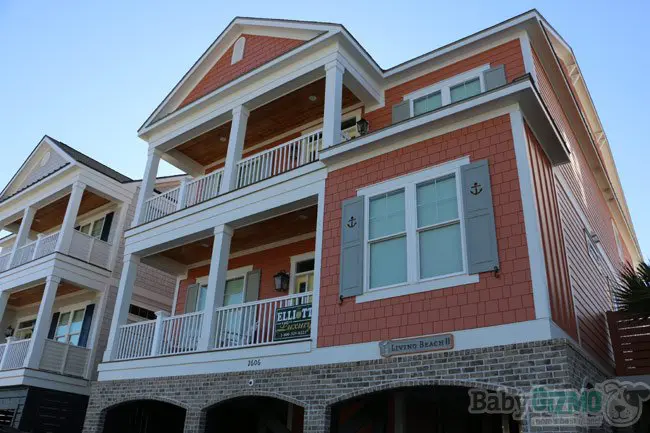 We stayed in a giant, luxurious, beachfront rental that could potentially accommodate your entire family. Do you have a big family? Have you been thinking about getting the entire group together for a multi-generational vacation? Well, this could be just the place you've been looking for. Let me give you a tour! (IF you don't want to take the video tour, I have you covered with photos and description below!)
North Myrtle Beach Living Beach House Video
Located in the heart of North Myrtle Beach, this 7 bedroom, 8 1/2 bath house sleeps 24, has a pool, hot tub, 3rd floor game room, huge kitchen and plenty of space for everyone. Plus, it's just steps away from the beach.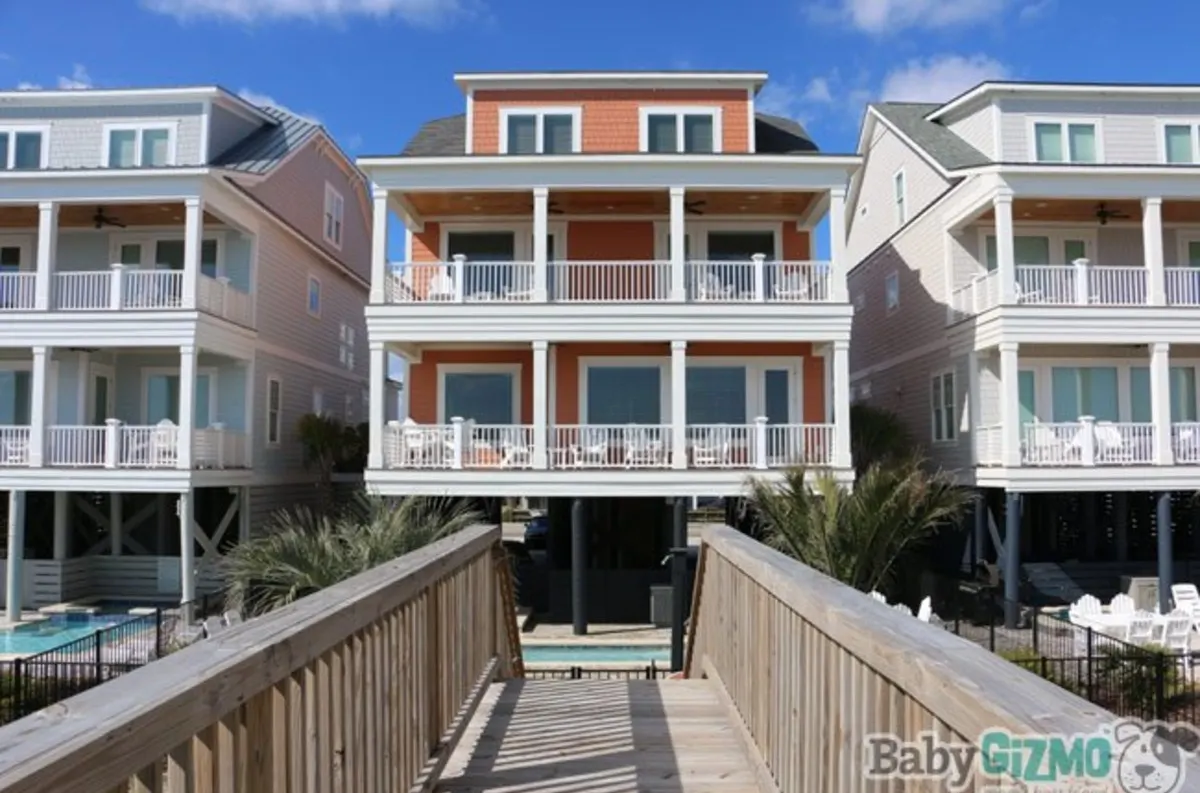 While it was too chilly to enjoy the pool on my trip, I love that the house has a pool for the kids to enjoy when they've had enough of the ocean.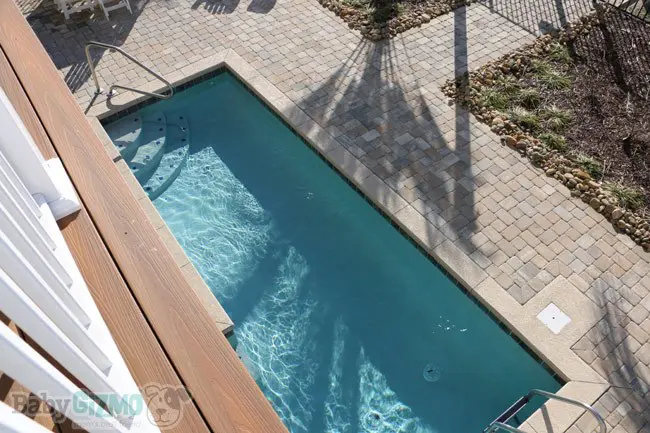 Before we head inside, this is just one of the beautiful decks you have to choose from to sit and watch the sunrise, sunset or just gaze at the ocean.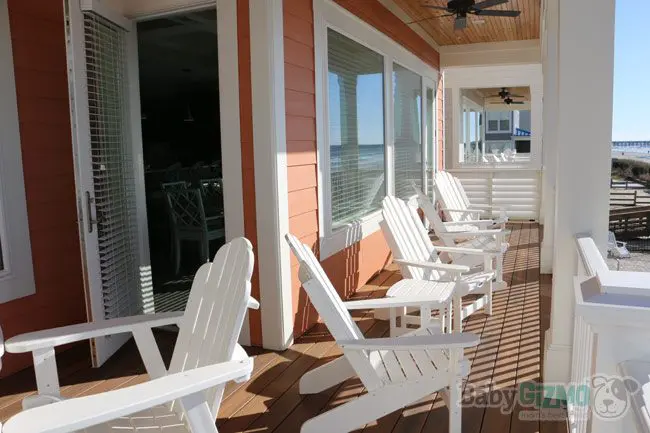 Speaking of a view – THIS is your view…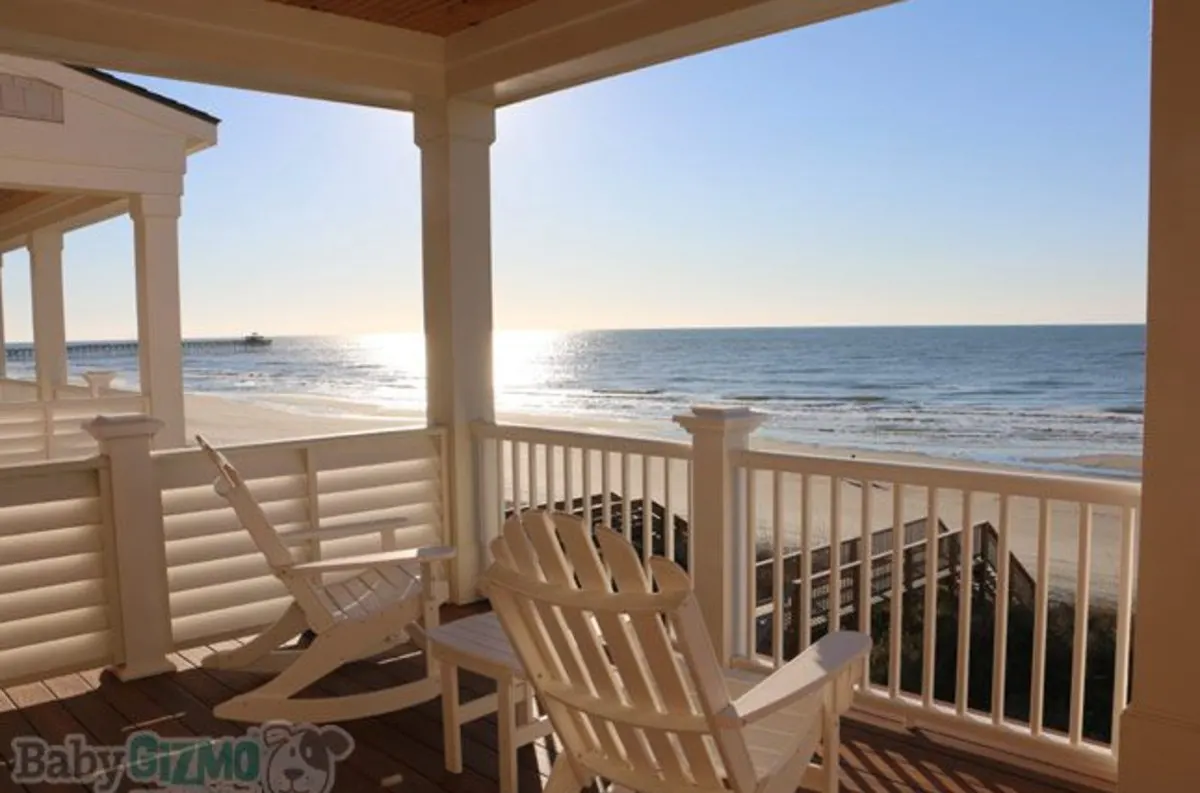 Kitchen
Let's head inside. Look. At. This. Kitchen. The kitchen is the heart of the house and they sure got that right with this one. With a table for ten and 7 additional bar stools, there is a place for almost everyone to have a seat here. There are two refrigerators side by side, a huge pantry, toaster oven, coffee maker, microwave, dishwasher, stove and oven to make yourself at home. The kitchen is also stocked with dishes, pots, pans, utensils and everything else you need including wine glasses! Our family likes to bring in groceries and cook our own meals, so this is perfect!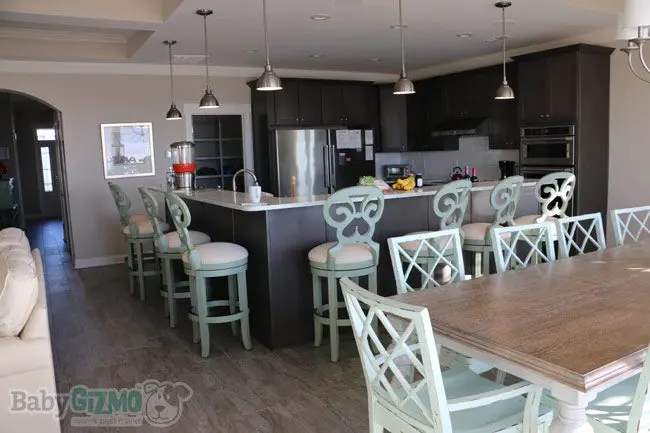 Plus, it is connected to the family room that provides more seating, a place to watch TV and a bar with a full ice machine. What do those two doorways in the hallway lead to? A full laundry room and a powder room bathroom.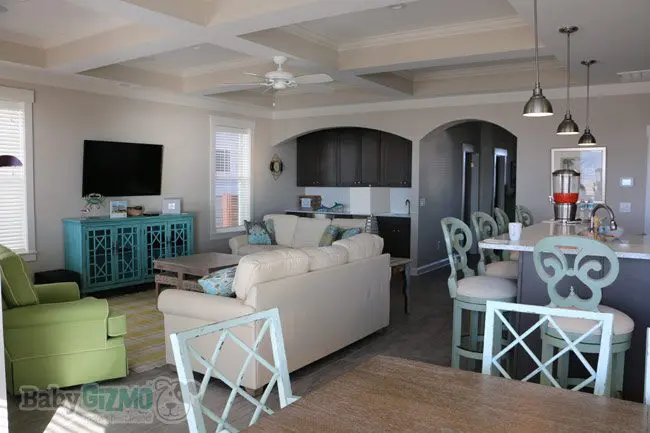 Bedrooms
There are seven tastefully decorated bedrooms in the house that each have their own full bathroom. The bedroom set-ups vary from a king-size bed to two fulls to two twins. Here are two of the bedrooms.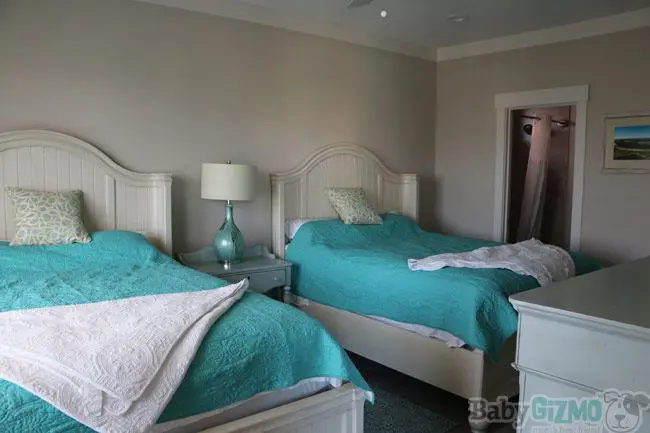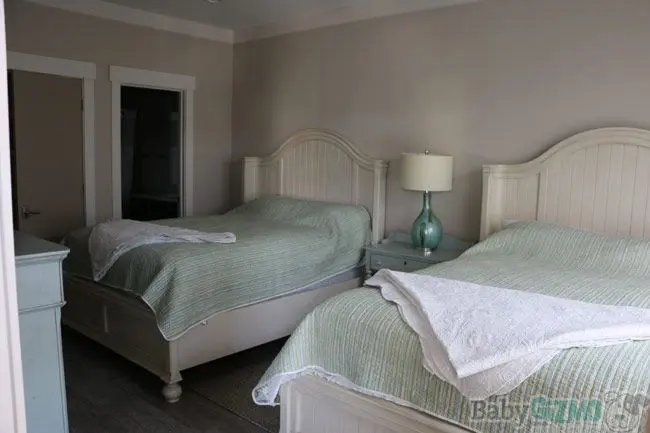 3rd Floor – Game Room
Besides the kitchen, my favorite room in the house is on the 3rd floor. The kids are going to love this game/TV room that features a pool table, foosball table and checkers table. Plus, there is a comfy couch and TV if you just want to hang out. This floor has a half bathroom and is connected to a large bedroom with twin beds, a full bathroom and another smaller game/TV area.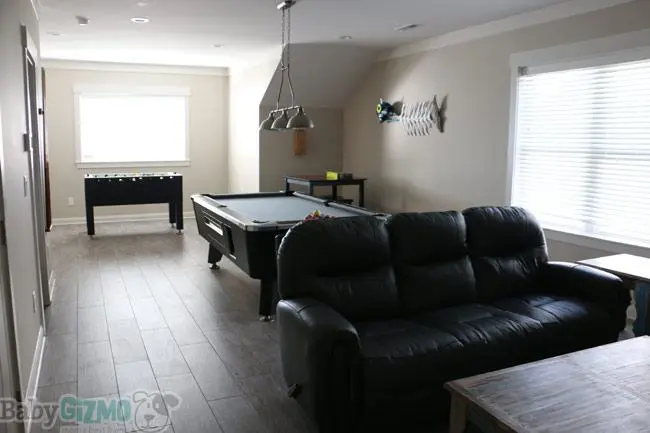 So that's it! I hoped you enjoyed my tour of this fantastic beach rental in North Myrtle Beach. This place could be your next home away from home on your next big family vacation. This beach house is called the "Living Beach II" and is for rent year round. For more information, visit: LIVING BEACH 2.
If you missed my horseback riding on the beach video, you can watch it HERE. More great video and photos from my North Myrtle Beach trip later this week!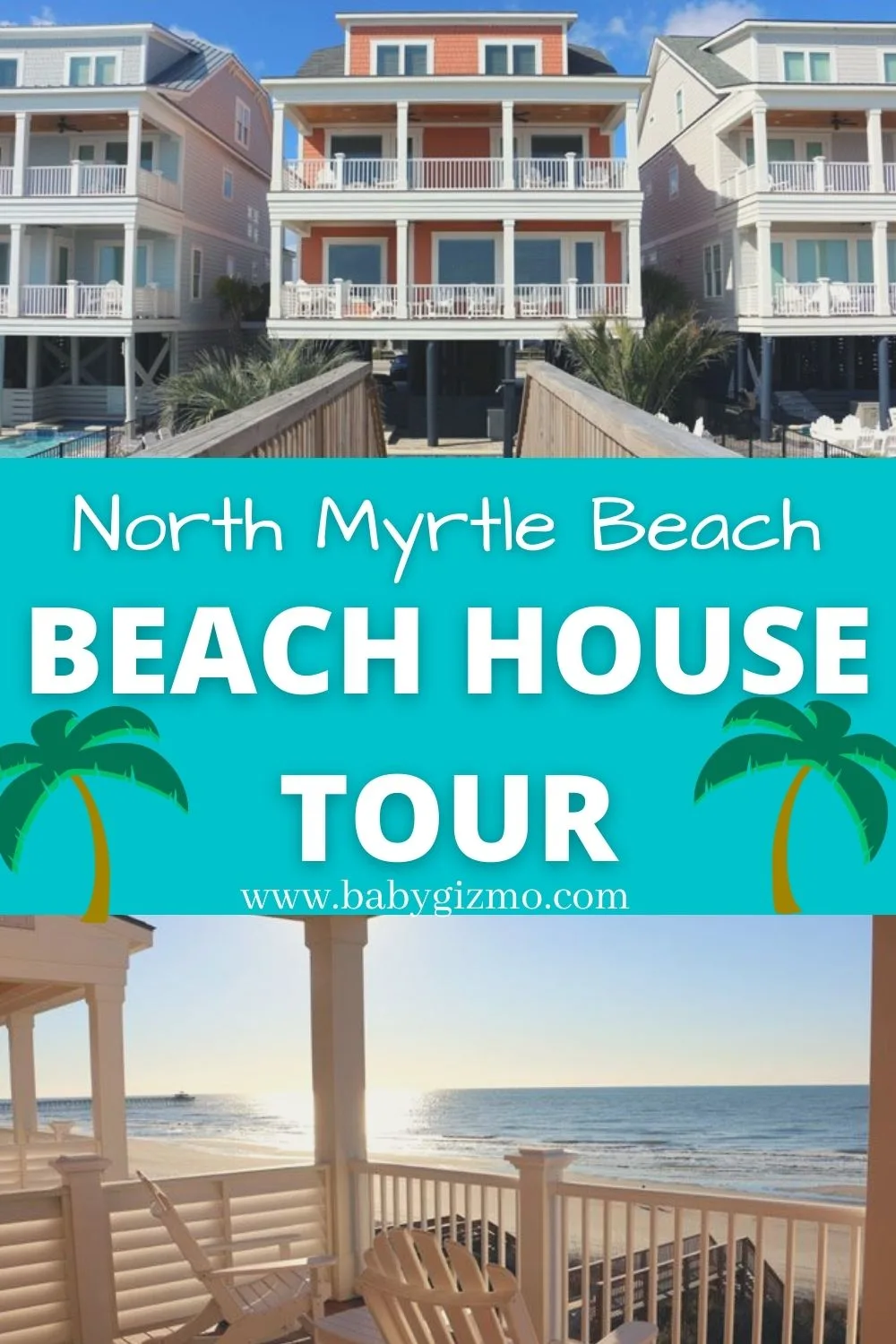 Disclosure: Thanks to the North Myrtle Beach Chamber of Commerce for inviting me on this press trip. Accommodations and activities were taken care of for our visit. As always, all thoughts, opinions and statements are my own.