After appearing at the White House (yes, THE White House!) yesterday for an event with Michelle Obama with the brand new JuJuBe Be Classy in the Limited Edition "The Imperial Princess", I received a ton of emails and comments regarding my bag. The black and white floral pattern with the gorgeous scarlet red lining and accents really struck a cord with our Baby Gizmo mamas. They wanted to know where they "COULD GET THAT BAG?!?!" Yes, they basically yelled about it because they were so excited!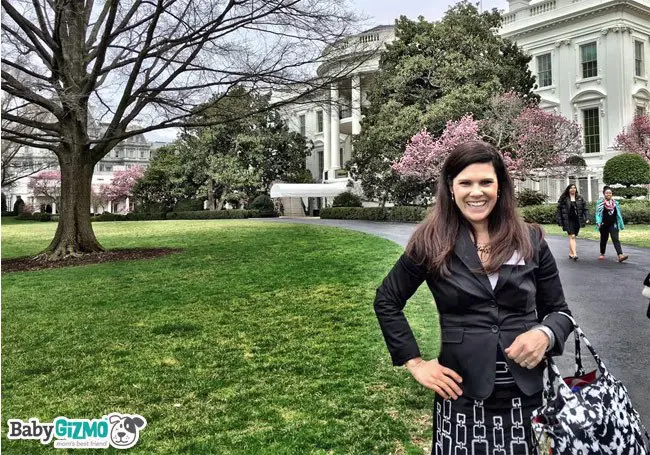 Now that I'm back from my whirlwind event at the White House with The First Lady, I had a chance to breathe and share some more information with you about this brand new bag that just became available yesterday! Yep, it is THAT new!
The Imperial Princess is the newest JuJuBe Legacy print and is available right now across the JuJuBe line of gorgeous bags and accessories. To give you an up close and personal look at the Be Classy (JuJuBe's newest bag) in The Imperial Princess pattern, I did a Baby Gizmo video for you!