Almost 10 years ago when I was building my wedding registry I didn't know about the Instant Pot. Truly, I hadn't even heard of it. How I missed this brilliant piece of kitchen equipment, I'll never know. But now that I DO know, I can't wait to share about it with you!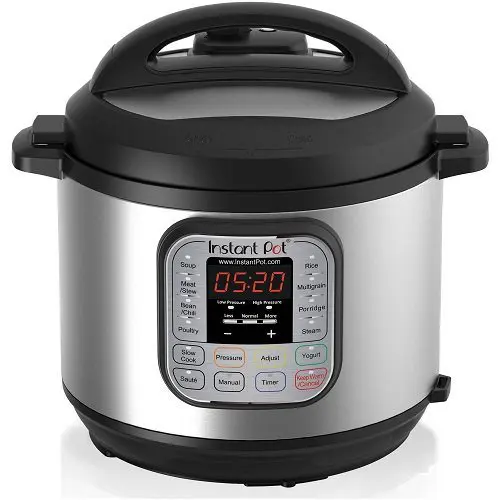 My favorite thing about the Instant Pot is how versatile it is. My current home has a very dysfunctional kitchen with hardly any storage space. So, I've had to keep my slow cooker and rice cooker on a shelf in the garage. The Instant Pot has allowed me to get rid of both my slow cooker and rice cooker because it covers both of those functions! In addition to those two features it also acts as a pressure cooker and yogurt maker. It can saute/brown and steam/warm too! Having a kitchen appliance be so versatile is a godsend!
The other huge perk that makes me love my Instant Pot is the stainless steel cooking pot. Some slow cookers have been found to leach lead into the food they are preparing. Yuck! And dangerous to boot! A stainless steel cooking pot eliminates that worry.
Since the Instant Pot joined my family earlier this year I've made something in it almost every week! Favorites so far have been:
Soon I plan to give acorn squash on the pressure cooker setting a try. Yogurt is on my to do list too!
The Instant Pot retails for $235, but I don't recommend buying at that price. Visit Camel Camel Camel and set a price watch for this product and snatch it up when it's on sale. I did this and got my Instant Pot for $96.86!
* Note: The Instant Pot is currently on sale on Amazon for under $115!