Maybe because it's camping season? Maybe because 4th of July is right around the corner? Maybe because I'm "trying" to diet? Not sure what it is but I have been craving s'mores for a few weeks now! Gooey marshmallow. Rich chocolate. Crunchy graham crackers. What's not to love?
So, when I was browsing Twitter yesterday, I came across the best S'Mores recipe ever. No, seriously! Award-winning s'mores recipe! Leave it to good ole' Betty Crocker to have a Grand Prize-Winning Recipe from 2006 this good! Warm Toasted Marshmallow S'mores Bars. This recipe was one of fifteen winners in the 2006 Mix It Up with Betty! Cookie Mix Recipe Contest.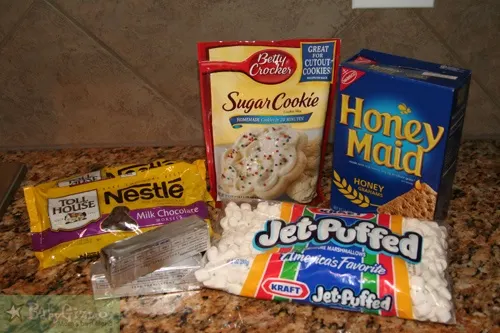 Okay, I'll admit it, I didn't know if the recipe was good at all. I'd never tried it. But it was Saturday night and I didn't have a babysitter and couldn't work for one more second. So, I put the strollers away and started baking! I figured if I was going to be cheating on my diet, I was bringing you with me along for the ride. So, I grabbed the camera to show how it went and show you how it ended up. In one word. Delicious. Seriously, so good. Warm, gooey, chocolately s'mores are the best!
What you need:
| | |
| --- | --- |
| 1 | pouch (1 lb 1.5 oz) Betty Crocker® sugar cookie mix |
| 1 | cup graham cracker crumbs |
| 1 | cup butter or margarine, melted |
| 3 | cups milk chocolate chips (18 oz) |
| 4 1/2 | cups miniature marshmallows |
STEP1:
Heat oven to 375°F. In large bowl, stir together cookie mix and crumbs.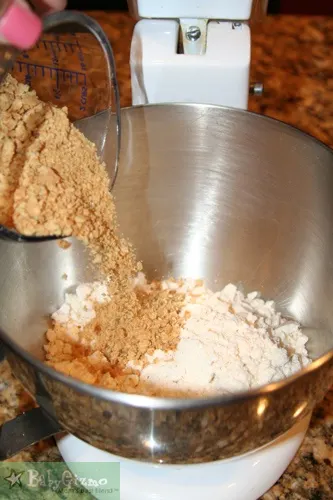 Stir in melted butter until soft dough forms. Press into ungreased 13×9-inch pan.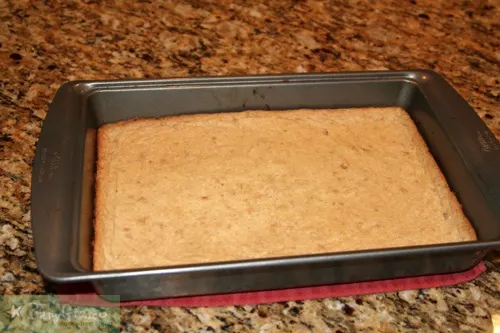 STEP 2:
Bake 18 to 20 minutes or until set. Immediately sprinkle chocolate chips over crust. Let stand 3 to 5 minutes or until chocolate begins to melt. Spread chocolate evenly over crust.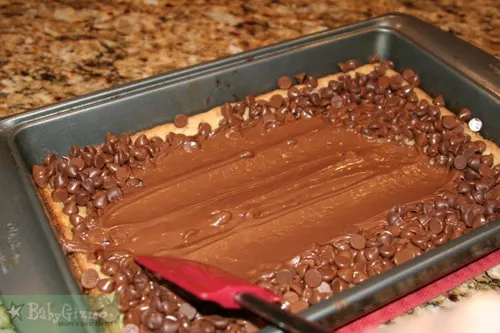 STEP 3:
Set oven control to broil. Sprinkle marshmallows over melted chocolate. Broil with top 5 to 6 inches from heat 20 to 30 seconds or until marshmallows are toasted. (Watch closely; marshmallows will brown quickly.)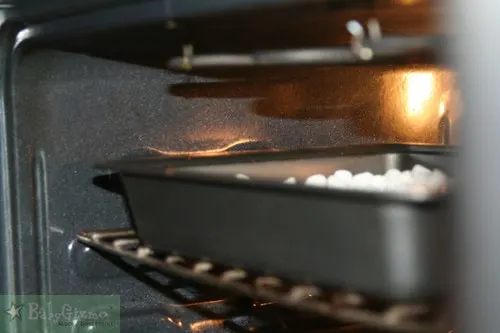 Cool 10 minutes. For bars, cut into 6 rows by 4 rows. Serve warm. Store any remaining bars tightly covered.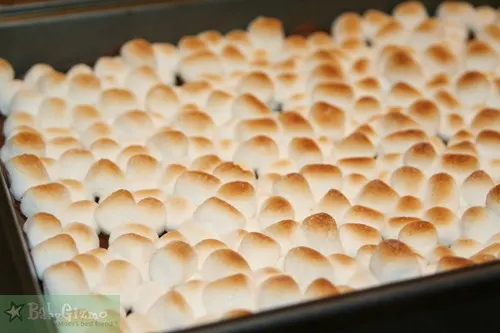 Eat and enjoy every bite!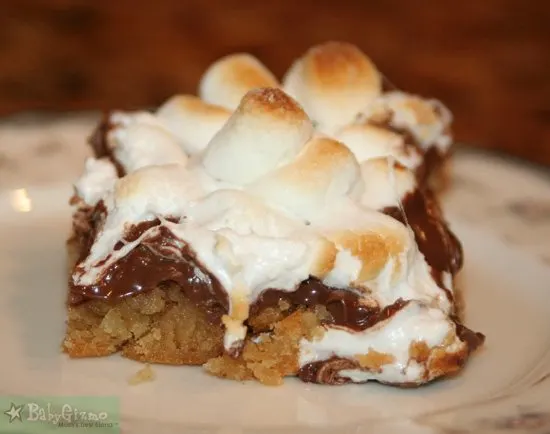 Source: BettyCrockerRecipes