Halloween is the perfect time for babywearing moms and dads to use their creativity, transforming all your family members with awesome and hilarious costumes. Or, if you're like me, get pit stains in Hobby Lobby trying to figure out how to magically acquire costume making skills in under a week. If you've got tiny ones that you are wearing and need some ideas for what to do, or just want to get a giggle from some other super creative parents, check out the…
10 Best Babywearing Costumes Ever!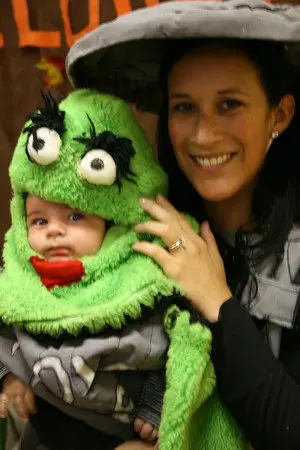 Oscar the Grouch via Happy Bambino – If you are a fan of Sesame Street, this Oscar the Grouch costume is winning.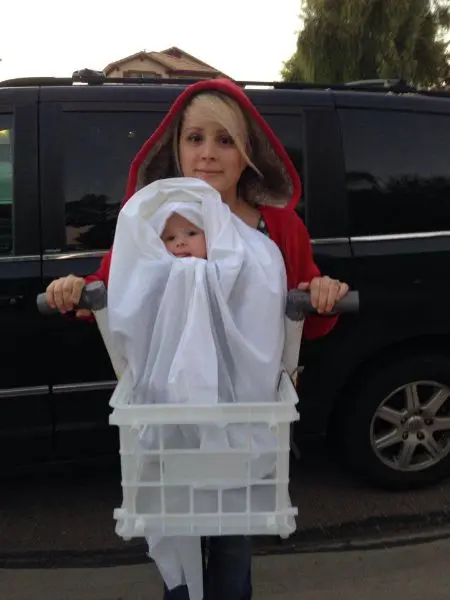 E.T. and Elliot via Wrap Your Baby – Phone home, anyone? This ET and Elliot inspired costume is adorable.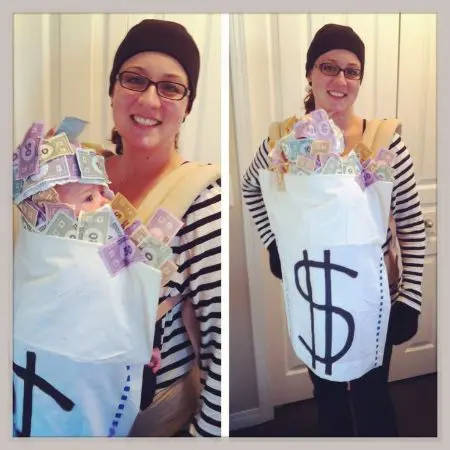 Robber and Money Bag via Pinterest – A fun use of all the Monopoly money you have laying around and it's easy to make too!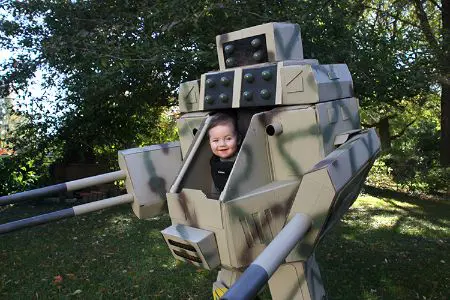 Life-size Video Game Costume via Laughing Squid – A life size video game with the baby as the center.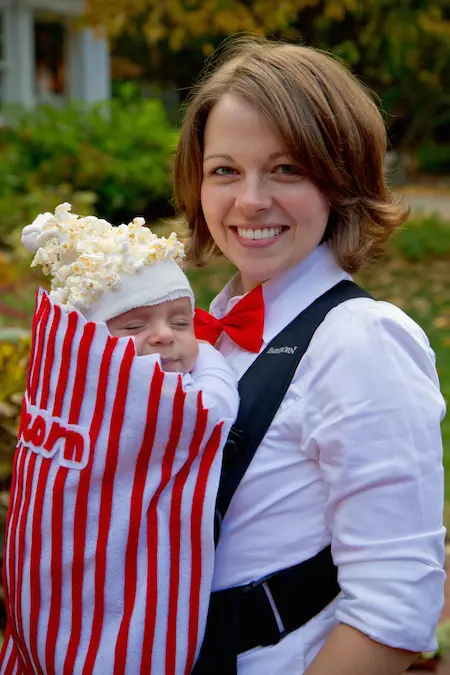 Bag of Popcorn Costume via This Place is Now A Home – The movie employee and bag of popcorn is a perfect babywearing costume.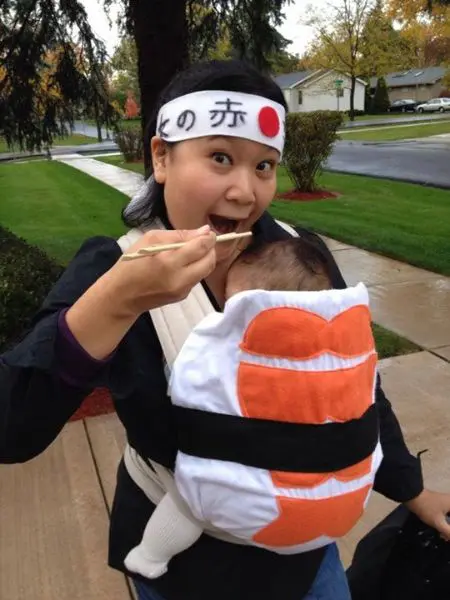 Sushi and Sushi Chef via Wrap Your Baby – Love these adorable costume to turns baby into sushi.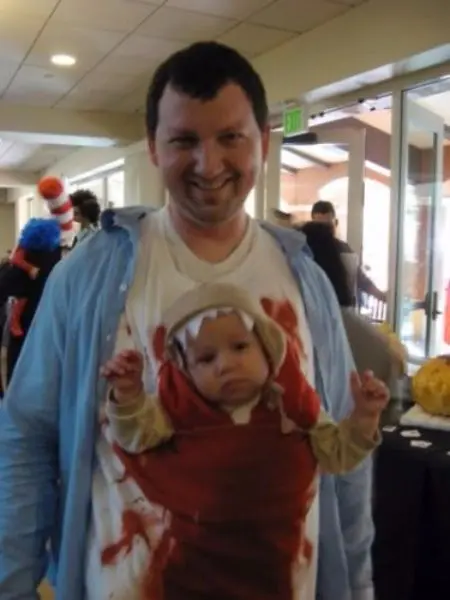 Alien Baby via Pinterest – Who doesn't like an alien baby popping out of your stomach covered in blood?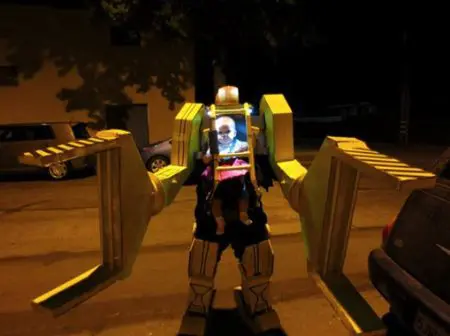 Aliens Power Loader via The Stir – This costume was clearly built by a dad but making the baby the center is genuis.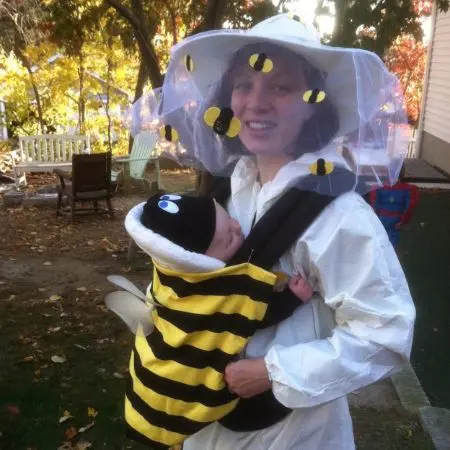 Bee and Bee Keeper via Babble – A beekeeper and her little, adorable bee.
Tony the Tiger and Frosted Flakes via Costume Works – Love this 3D costume that turns baby into Tony the Tiger.
Which one of these babywearing costumes was your favorite?